Here's Why Biannual Is Going to Be Your New Favorite Outerwear Brand
Creative director Dani Roche talks fusing style and functionality into unisex coats.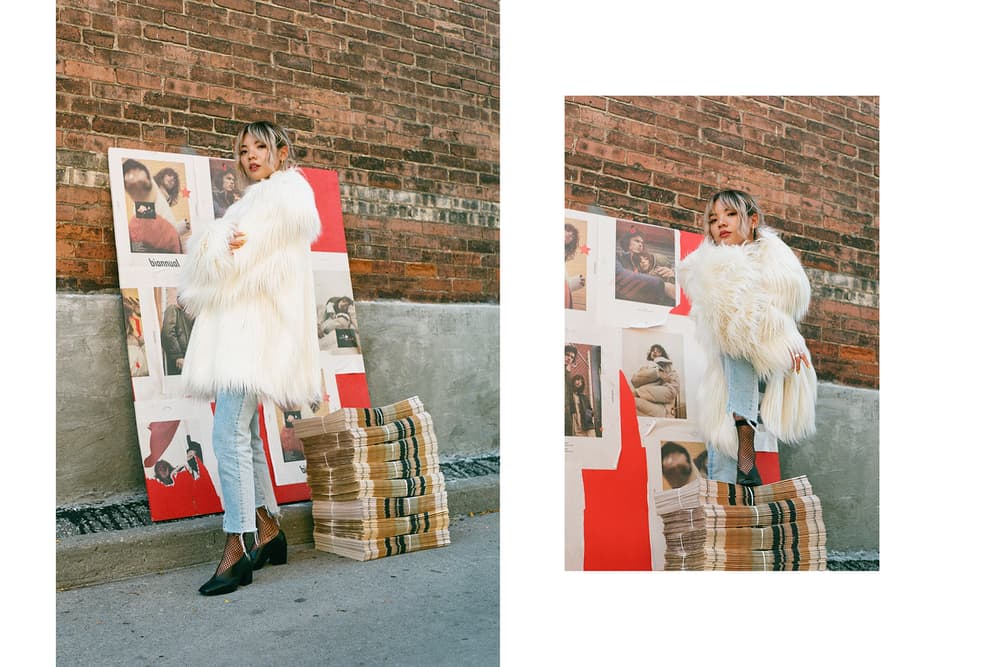 1 of 3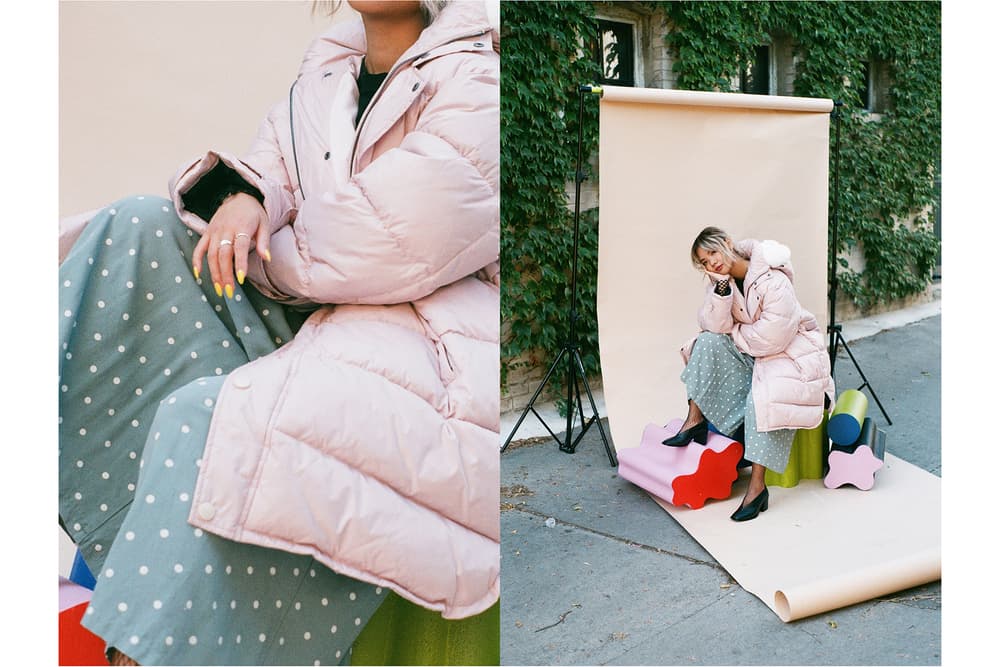 2 of 3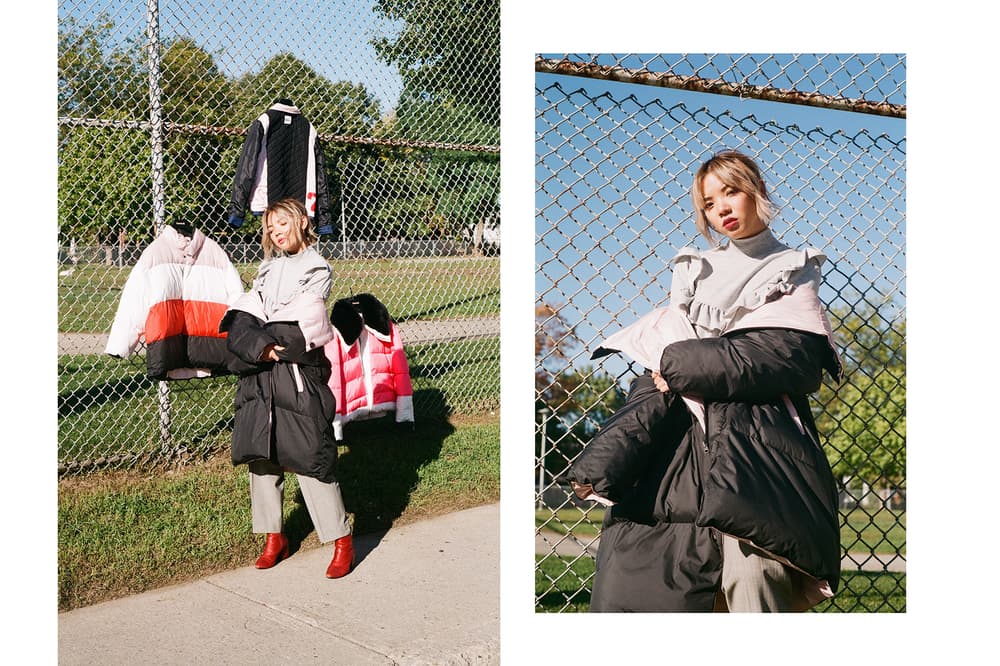 3 of 3
Last time we met Dani Roche, she gave us a quick tour of Toronto and told us that she's been working on developing a new outerwear brand. Fast forward to October, said brand Biannual has officially launched and honestly, its stylish yet practical coats are all we really need this winter.
Crafted with a mindfulness of the environment, all of Biannual's designs are produced sans real fur, down or leather. Apart from being vegan-approved, the jackets are completely unisex and can be rocked oversized — a style trend that's been well-loved by cozy girls and boys everywhere. Packed with clever, functional details such as detachable sleeves and bungee cord hemline, these puffers and faux fur coats can be quickly adjusted to meet your cold-weather needs. And best of all, they're available at affordable price points, perfect for those who're on a budget.
We spoke to Dani about building the brand from the ground up and what Biannual has to offer in the future. Read our full conversation below and be sure to follow Biannual to see what's next to come. You can now shop the looks featured in the editorial online and in-store at select retailers.
Let's begin by talking about the name of the brand. Why Biannual?
The brand's pillars are progress through continued consciousness. Biannual speaks to a need for growth and goal-setting; we think of familiar processes like setting the clocks back for daylight saving time, or marking your calendars for tax season. In a world rapidly changing and adapting, I think we're much too accustomed to waiting for the right moment to set new goals instead of taking each day as a new opportunity to implement. Outside of setting new years resolutions or seasonal closet purges, "biannual changes" have encouraged us to reset – and this brand is reflective of much needed change and newness.
Whether it's a reversible jacket or a coat that transforms from long sleeves to a vest, Biannual is full of unconventional surprises.
Tell us about your role as Biannual's creative director. How do you bring a collection to life from start to finish?
Developing the brand identity and ethos was a huge undertaking; it was nearly a 1.5-year process. That said, I anticipate actually applying and growing the brand identity from season to season (through marketing and content development) to be even more of a challenge. As a creative director, I want to keep things feeling fresh and new. However, at the same time, I also want to make sure our messaging and positioning is consistently strong.
Supporting and featuring young creatives is really important to me, as is using really accessible language to appeal and resonate with a varied audience. The garments themselves are reflective of these values (accessibility and openness) as well. Going into each season, we work to ensure the coats are multi-purpose and suitable for everyday life no matter who you are or what you like. Whether it's a reversible jacket or a coat that transforms from long sleeves to a vest, Biannual is full of unconventional surprises.
Biannual prides itself on being environmentally conscious and 100-percent vegan. Is that a decision you've made right in the beginning?
Biannual is my first foray into a project that is product-based, and obviously navigating that is a very different experience for me. The fashion industry is tricky; we're all privy to over-consumption. That's why I knew if I was going to be at the helm of putting material items into the world, I would have to create a brand with different positioning with positive output. The fact that Biannual is able to achieve the same results (beautiful, functional coats) without negative impact is really exciting – our puffer coats are filled with a recycled cashmere fill called Supremeloft. Supremeloft reacts better to the elements than traditional goose/duck down, but is a lot more positive and environmentally friendly.
Another key attribute of Biannual is that it's completely unisex. What is your approach to genderless fashion?
I've always worn really oversized clothing that might not be regarded as traditionally "attractive" or flattering. I've had people comment that they "forgot how small" I was because I'm often wearing men's clothing. Considering our current societal climate, I think an approach to fluidity and adaptability is relevant and important. At the end of the day, I'm not dressing to impress other people – I'm trying to be comfortable, and I feel most comfortable when I'm confident in the clothes I'm wearing.
As a Toronto local, you must know a thing or two about cold and wet winters. How does that inform the designs of Biannual's coats?
I've lived in Toronto my entire life, but up until Biannual, I've never had a functional piece of outerwear that actually protects me during Toronto's harsh winters. I've always found the outerwear market to be pretty slim pickings; typically your only option is a fitted parka or an investment piece that costs upwards of $1,000 USD.
Biannual's coats are designed to be accessible in price-point but also style; they're all oversized, but have the option of zipping up, and tapering in to be conscious of the fact that during the frigid winters you really need to lock in as much heat as possible. For instance, our colour block puffer has a bungee cord hemline that can be used to change the silhouette and have the coat sit closer to your body.
Up until Biannual, I've never had a functional piece of outerwear that actually protects me during Toronto's harsh winters.
What's your favorite piece from the Fall/Winter 2017 collection?
This is a hard question, but I'm pretty sure I will be wrapped up in our sleeping bag parka all winter long. The giant, faux-fur lined hood is amazing, and it's the perfect shade of light pink.
What's next for Biannual? Any plans on hosting presentations or opening brick-and-mortar stores in the future?
The prospect of getting off the computer to design a physical space is really exciting to me. I've always really valued the retail experience and hope one day we will get a brick-and-mortar store. In the meantime, we're hoping to do more installations and photo-ready pop-ups in some of the retailers that carry Biannual.
Creative

Dani Reynolds/@daniirey