Ella Eyre Is One Pop Star Who Has Her "Ego" Firmly in Check
Catch our exclusive interview with the London-based artist here.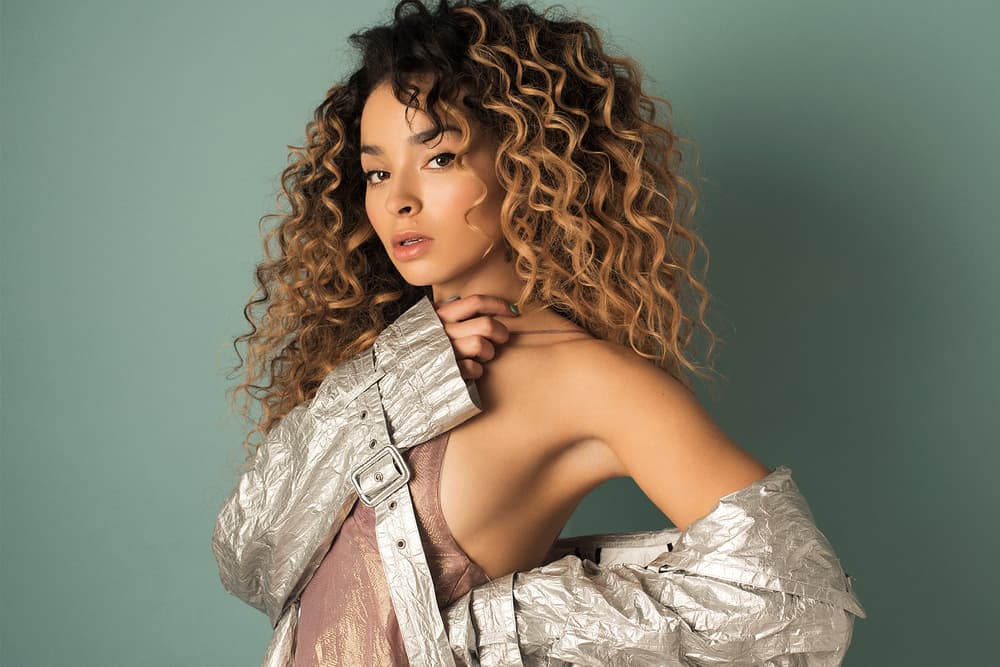 Ella Eyre is pretty much the perfect popstar name. Alliterative, with an even number of letters, it rolls right off the tongue and oozes just as much star quality and charm as its owner. At just 23 years old, London-based Ella has conquered the UK charts with her recognizable sweet-meets sassy-powerhouse vocals. Having collaborated with the likes of Tinie Tempah, Rudimental and Ty Dolla $ign, she's fast becoming one of Britain's rising stars on both the music and style scene.
We caught up with Ella in London after the release of her latest single, Ego, to chat all about learning how to flirt again and her dream sneaker collaboration – read on to find out more.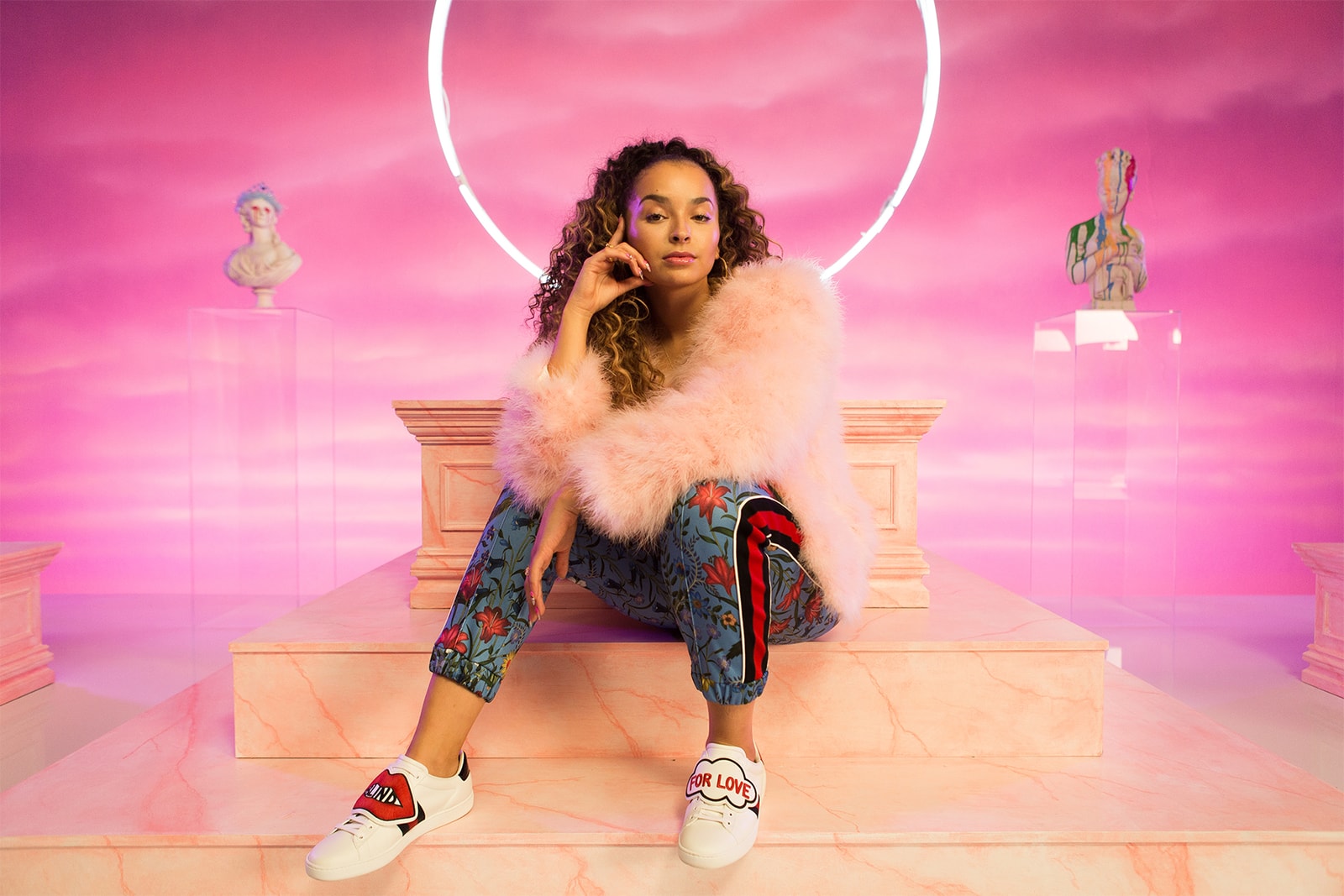 So, you were a student at the BRIT performing arts school – was making it in the music industry always the dream for you?
I'd say that it came quite late for me. I was a competitive swimmer – I've always been competitive and that was the main goal growing up. I had to quit when I was 13 because I got really bad ear infections from swimming and I was forced to think of something else I wanted to do. I was on a scholarship at school, so if I wanted to stay, I had to find something else to do. I got into drama – I love acting – I don't know if I'm any good at it but I love it and I got into the BRIT school through that. Even then, I never really considered the music industry. I loved being on stage, I loved performing and dancing but I never really considered being an "artist" because when I thought of an artist, I thought of Beyoncé, and lets be real, nobody f*cking wakes up and is Beyoncé. I just don't think it was ever a realistic goal in my mind for a long time.
I loved being on stage, I loved performing and dancing but I never really considered being an "artist" because when I thought of an artist, I thought of Beyoncé.
Your musical style is pretty diverse – it spans across many genres and demographics. Where do you think that sound developed from?
I think, to be honest, it comes from your own taste in music and my taste in music is pretty eclectic. I used to love S Club 7 and Blue and then I loved "The Miseducation of Lauryn Hill" and the Basement Jaxx and Gorillaz, so I listen to all types of music. I think that could possibly be why my music stretches across so many ages and genres – I haven't pigeonholed myself. I want to progress. This album is very much representative of the time I'm at and what I'm listening to as well.
And what are you listening to at the moment?
I love Justin Bieber – you can't go wrong with Bieber. I'm really looking forward to Taylor Swift coming back, I love the new Miley Cyrus song and Calvin Harris' new album is sick. 
1 of 3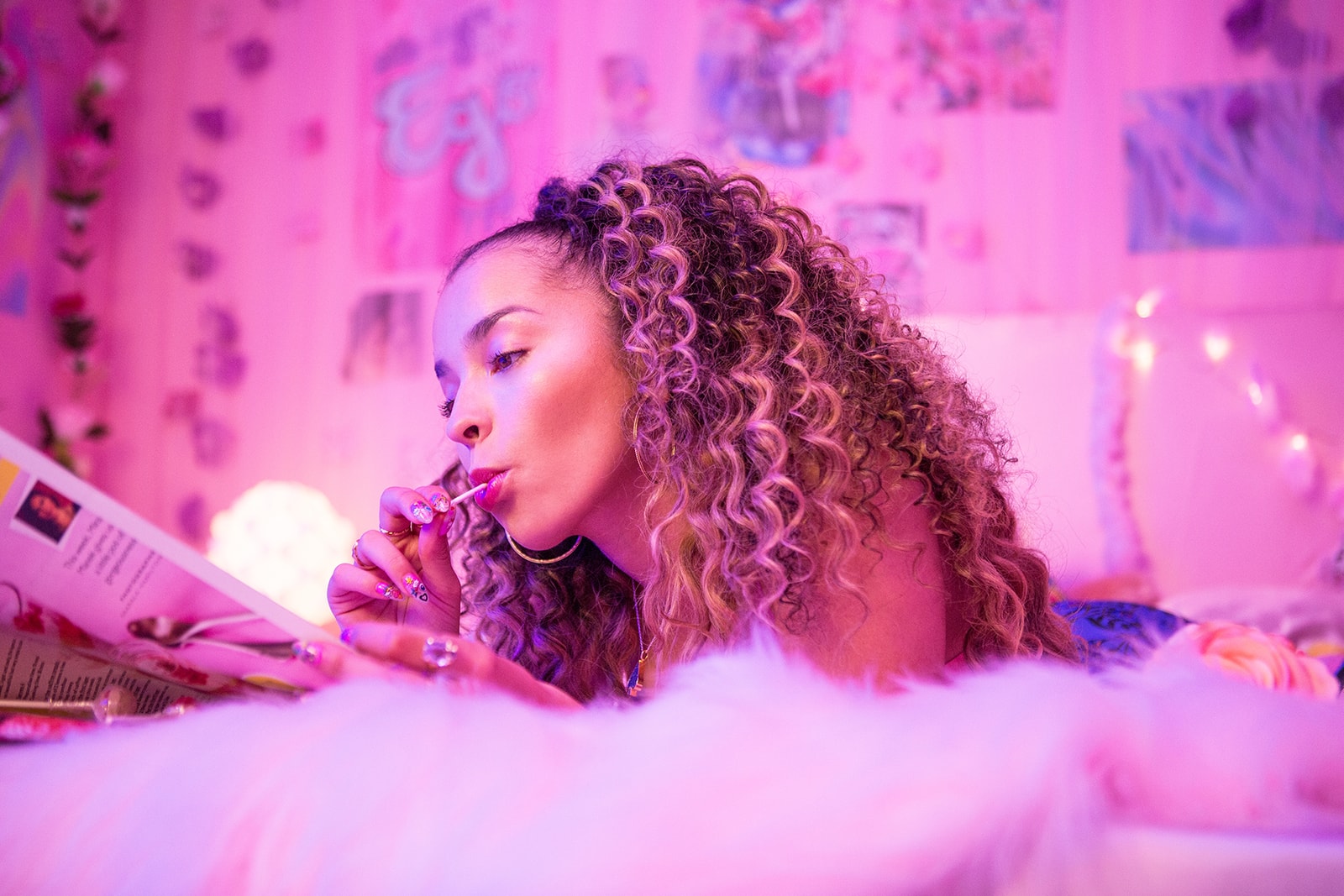 2 of 3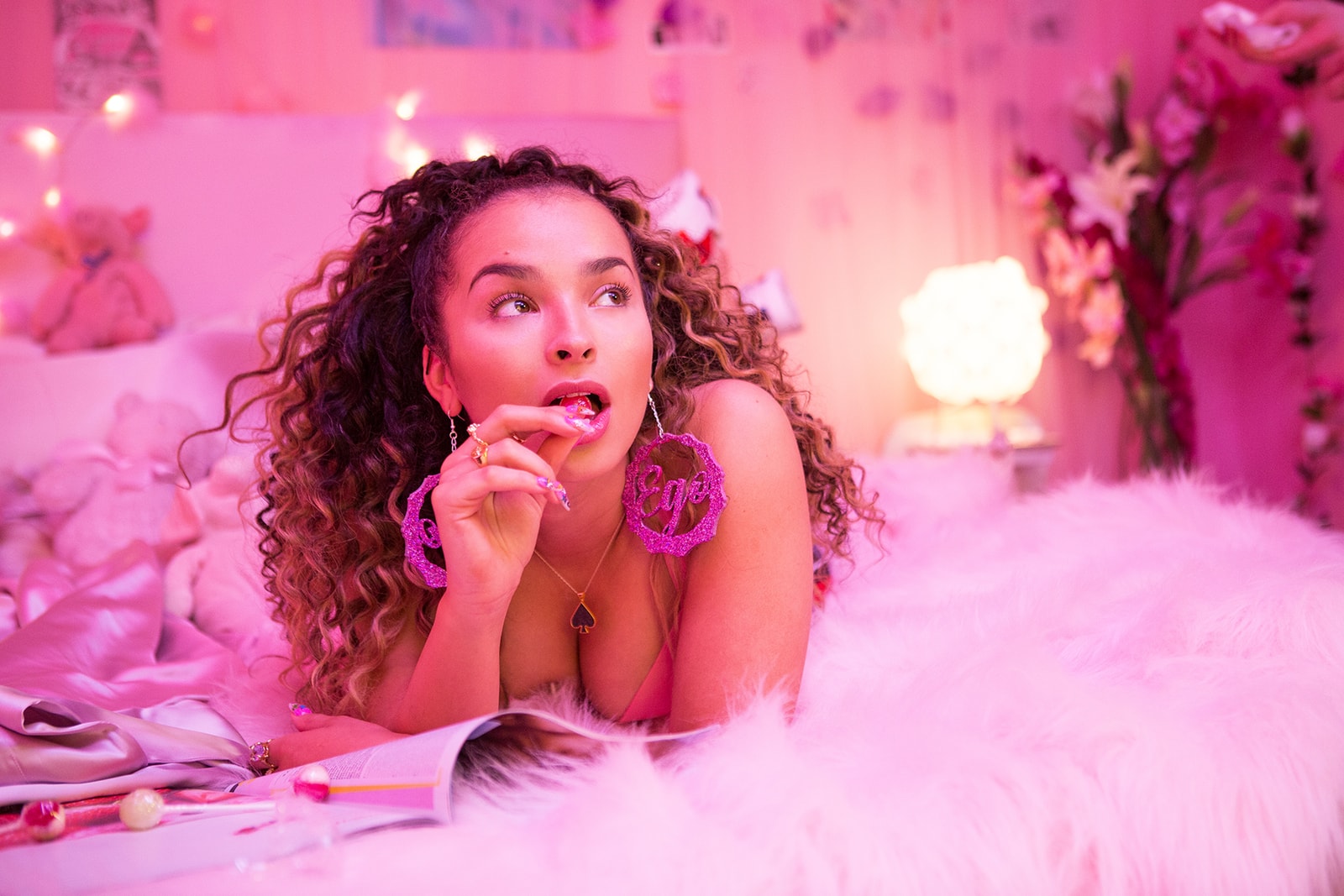 3 of 3
You've recently dropped your new single Ego with Ty Dolla $ign. Can you tell us a bit more about the song?
Ego I think is pretty self-explanatory when you listen to it, not from the title. I was at a time when I'd recently broken up with my ex and I was dating again. The thing I was struggling with the most was how much do you give away? It's amazing when you've been in a long relationship you forget how to flirt, what the rules are. I was baffled by being honest with somebody and them getting big-headed about it. This song is basically about me talking to a guy and saying "look, I like you but don't let it get to your head."
You've worked with some other huge names too. Is there anyone you're dying to collaborate with?
I would love to have Nicki Minaj on one of my records. I'm all about girl power, and I think she's just really good! Her features have been sick, I would really love to see what she would do to one of my tracks.
I'm really into trainers and I have been fantasizing about creating my own trainer collection.
You're London born and raised. Do you think that has an influence on the way you dress?
I wear trainers to restaurants here and that just doesn't go down very well in LA. I love the fact that in London, in most places that you go to, you can get away with it. I went to a steak restaurant in Hollywood wearing trainers and I was perfectly happy wearing them, then I went to the bathroom and there were tons of girls wearing long dresses and heels and I was like "I don't think I should be wearing trainers in here."
What's your go-to pair of sneakers?
I'm an Air Max girl. Air Max 90's, preferably, and I'm really loving TN's as well. I feel like Nike kill it, the Air Max in general is sick.
You were the face of Emporio Armani's Diamonds fragrance recently too, are there any other brands you would love to work with?
Emporio Armani was great – it was for two years and it was something I'd never done before. It was amazing that at such an early stage in my career I was picked by such a high-end brand. Like I said, I'm really into trainers and I have been fantasizing about creating my own trainer collection. Obviously, my surname is Eyre and like… Eyre Max? (laughs) I'm just saying! My style changes but trainers don't really change. Whether it be a collaboration with adidas, Nike or whatever, I'd love to do that.
2017 has been a busy year for you – what's been your highlight so far?
I'd say the release party for Ego was a highlight, because I've wanted to release this song since last year, so the wait has been agonizing. When you're given that time, you start to doubt yourself; I went through so many mixed emotions and mindsets. So to finally get to the release party, which me and Bossy London put together, and for people to actually have a sick time and to have all my friends there was really rewarding and I hope the song just keeps going.
Image Credit

George Baxter