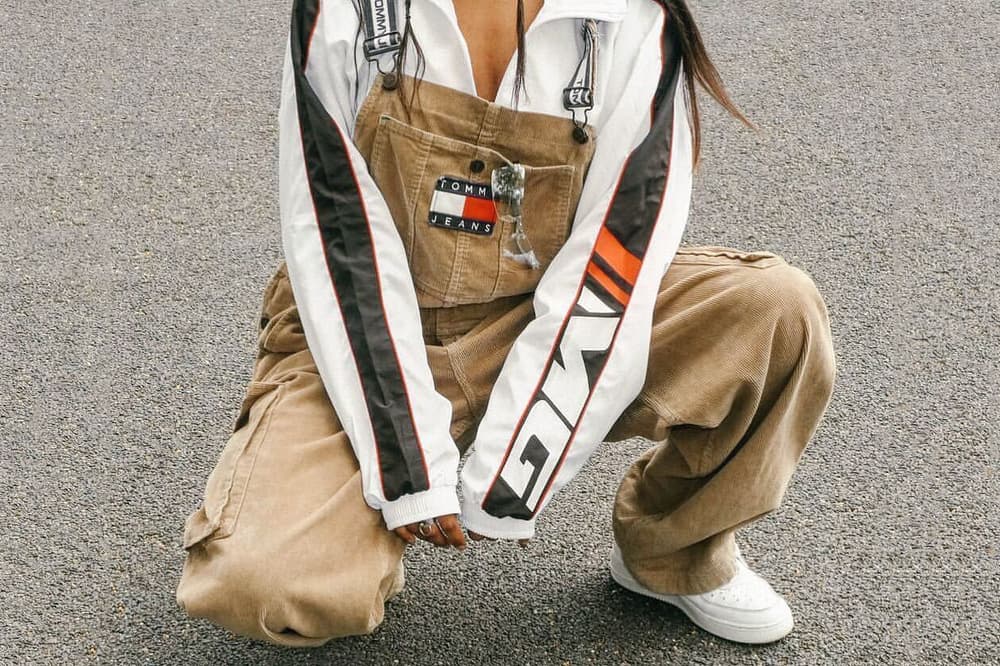 Here Are 7 Items You Need to Build a Cozy Fall Closet
Comfort is queen.
Fall is in full swing and it took us all by surprise. As we transition away from summer gear, the slight temperature change can make it tricky to figure out what to wear. It's a little warm and a little cold, requiring you to get creative with outfit options.
To shed some light on how to dress for this "in-between" weather, we've rounded up seven items that you'll need to survive the season.
Lightweight Jacket
A waist-length jacket is the perfect cover for day-to-day wear. Alpha Industries' pink flight jacket is the prime example of fall outerwear that can protect you from the breeze but not overwhelm your look. It's not quite the time for a full coat, so something lightweight is necessary. Pieces like FILA's sherpa jacket and windbreakers from KENZO and Nike will keep you warm and stylish. If you like a mix of denim, motocross and embroidery, lucky for you Adam Selman has created the jacket you need.
Bomber
A bomber is a signature fall season piece. Whether you're into sports or not, this item opens up options for any type of look. Fitted bombers from Opening Ceremony and Acne Studios give you a nice shape, while jackets from Vetements and Gucci give off a slouchy profile. The Betty Boop x BAPE collaboration includes a super cute bomber that you must see.
T-Shirt
Not all tees are created equally. While you can get away with anything during the hotter months, the fall requires a tee with a premium cotton-blend. Brands like Everlane and Uniqlo have T-Shirt options that are ideal for layering. Gucci, Thrasher and Stussy also have statement pieces that are branded to add a luxe look to your outfit. You can also send a statement like Frank Ocean with the Anti-Discrimination T-Shirt or Dior's Feminist option.
Sweatpants
Track pants, sweatpants, joggers — whatever you call them, you definitely need a quality pair. The adidas track pant is a cozy girl favorite but if you're looking from something different, options from YEEZY and Heron Preston are available. On the lower end of the spending spectrum, Champion and Reebok also provide pairs that'll send a strong statement — comfort is a priority. This guide can help you figure out how to style joggers for the office without getting caught.
Hoodie
Everyone owns a hoodie, but is your piece fit for the fall? An autumn-ready hoodie is properly hemmed at the waist and sleeve to prevent the cold from creeping up your sleeves. Brands like Balenciaga and Wood Wood have created hoodies with knitted hems to keep you cozy all day long. Champion also has a range in a variety of colors that can match any mood.
Overalls
Overalls have made a strong comeback this year and cozy girls everywhere are rejoicing. This one-piece garment can solve any outfit dilemma and with the proper styling, it can look pretty chic. Denim strongholds like Levi's and Raised by Wolves have styles that are both full-length and shortened. Take your comfort to the next level with Champion's own version made of a super soft fleece.
Low-Top Footwear
You'll have to pack your slides up this season; the weather simply won't allow. What's exciting though is the range of options you have for low-top footwear that is both breathable and stylish. Nike's Air VaporMax in its new deep tones are fall-appropriate and comfortable. The Air Force 1 is also a reliable pick that arrives in a bevy of fall hues. Minimalists may prefer Common Projects' Achilles Low which is super sleek and versatile.
---
Share this article