Fashion
How Frankie Collective Became Social Media's Favorite Vintage Store for Women
Creative director Sara Gourlay talks to HYPEBAE on why vintage matters.
How Frankie Collective Became Social Media's Favorite Vintage Store for Women
Creative director Sara Gourlay talks to HYPEBAE on why vintage matters.
Online shopping seems to have become the norm these days. From fast fashion to luxury brands, consumers can purchase items with a just simple tap on the phone. Little do we think about how much waste we produce from overconsumption. Well, Frankie Collective's creative director Sara Gourlay is here to help make your wardrobe a little more sustainable, one vintage piece at a time.
Hailing from Vancouver, Frankie Collective is an e-tailer that offers an expansive lineup of vintage and re-work clothing for women. From Champion bodysuits to Kappa matching sets, its thoughtfully-curated Instagram account has been an endless source of inspiration for streetwear-loving ladies. While these abandoned pieces could have easily gone to the landfill, Sara and her team give these garments a new life with their skillful cuts and stitches. And before you know it, a one-of-a-kind cropped hoodie is born. It's not surprising, then, that Frankie Collective's unique creations have earned the love of some of the industry's biggest names, including Gigi Hadid, Emily Oberg, Aleali May, SZA and more.
To learn more about Frankie Collective, watch the video above and read our exclusive interview with Sara below.
1 of 2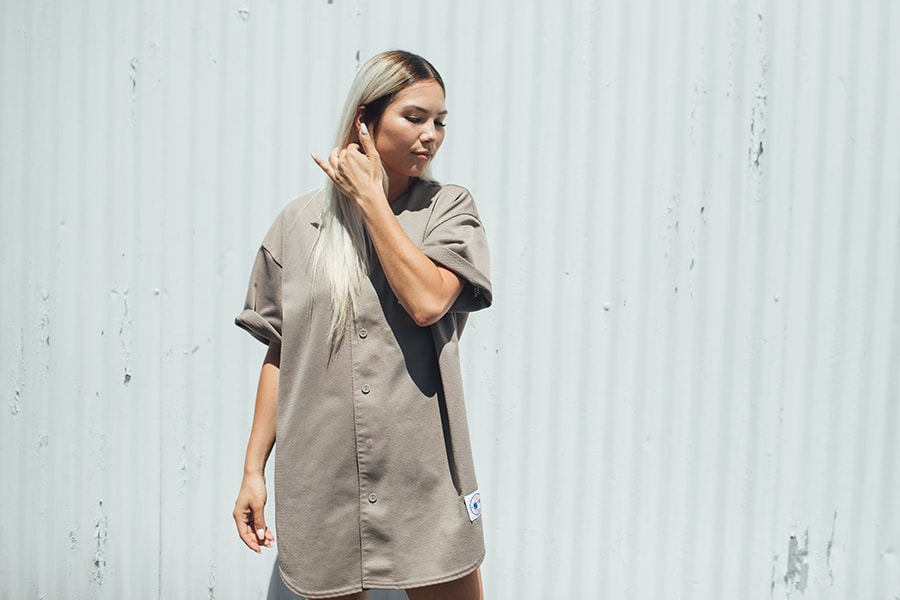 2 of 2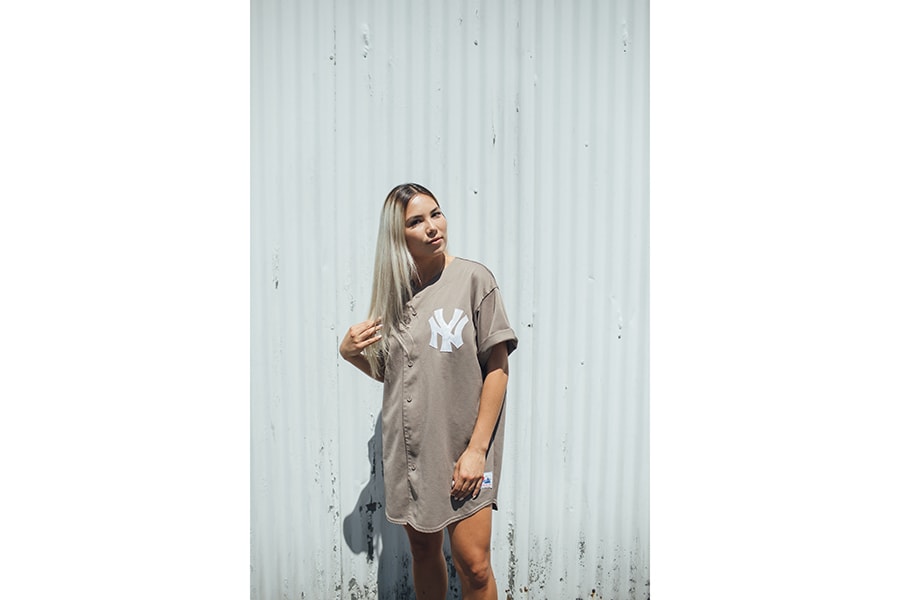 How did Frankie Collective come about in the first place?
Frankie Collective is the sister company of F As In Frank, which was started by Drew and Jesse Heifetz who have been in the vintage game for over 15 years. They have supplied brands such as Supreme and Ralph Lauren with vintage pieces for design inspiration. F As In Frank mainly specialized in men's clothing, so we came together and created Frankie Collective. We saw that there was very little women's representation in streetwear so that was our main focus.
Can you tell us about your role at Frankie Collective? 
I am the creative director. My day starts at our studio where I meet with our designer. We fit samples and talk about new vintage rework designs. I also meet with our studio manager and make sure we're on track for sewing production. I then go to our warehouse space to pop in our e-commerce shoots and take photos of the models for Instagram. This is also where I sort our vintage and reimagine the pieces before the garments are taken to our sewing studio. For the rest of my day, I work on marketing strategies and plan for upcoming shoots and collaborations.
1 of 2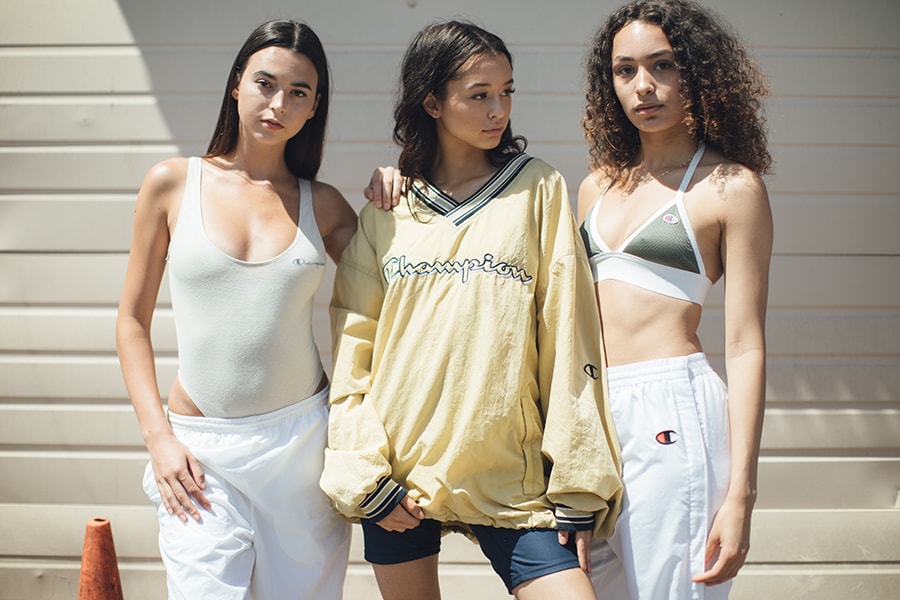 2 of 2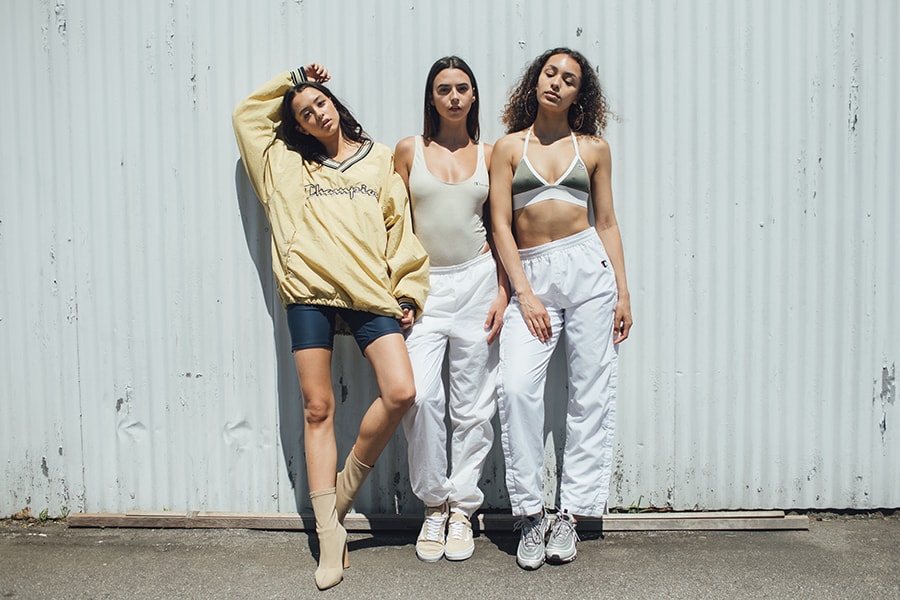 How do you usually approach a piece of vintage clothing and give it a new look?
We have two approaches to design. We trend-forecast and think about styles made for the Frankie gal, as well as lower our carbon footprint by upcycling materials. We'll then draft a pattern, sew samples and do fittings. I look at every vintage piece and reimagine it into a design and then sort by design. Our sewing girls then cut and sew every piece.
Out of the numerous designs you've done for Frankie Collective, what are some of your favorites?
My favourite designs yet are in our newest accessories collection, which are all reworked from vintage windbreaker jackets. The collection includes mini backpacks, clutches, side bags and bucket hats.
What's next for Frankie Collective? Will you ever consider opening a physical store? 
We are considering opening a brick-and-mortar store. But for now, stay tuned for special collaborations and pop-ups.
Director

Rosanna Peng/@rosizzle
Editor

Rosanna Peng
Videographer

Jeremy Jude Lee/@jjudelee
Photographer

Jeremy Jude Lee
Producer

Teresa Lam/Hypebae
Model

Isabella Manderson/@isabellamanderson, Anja Wilderjans/@anjawilderjans, Reina Silva/@reinajsilva