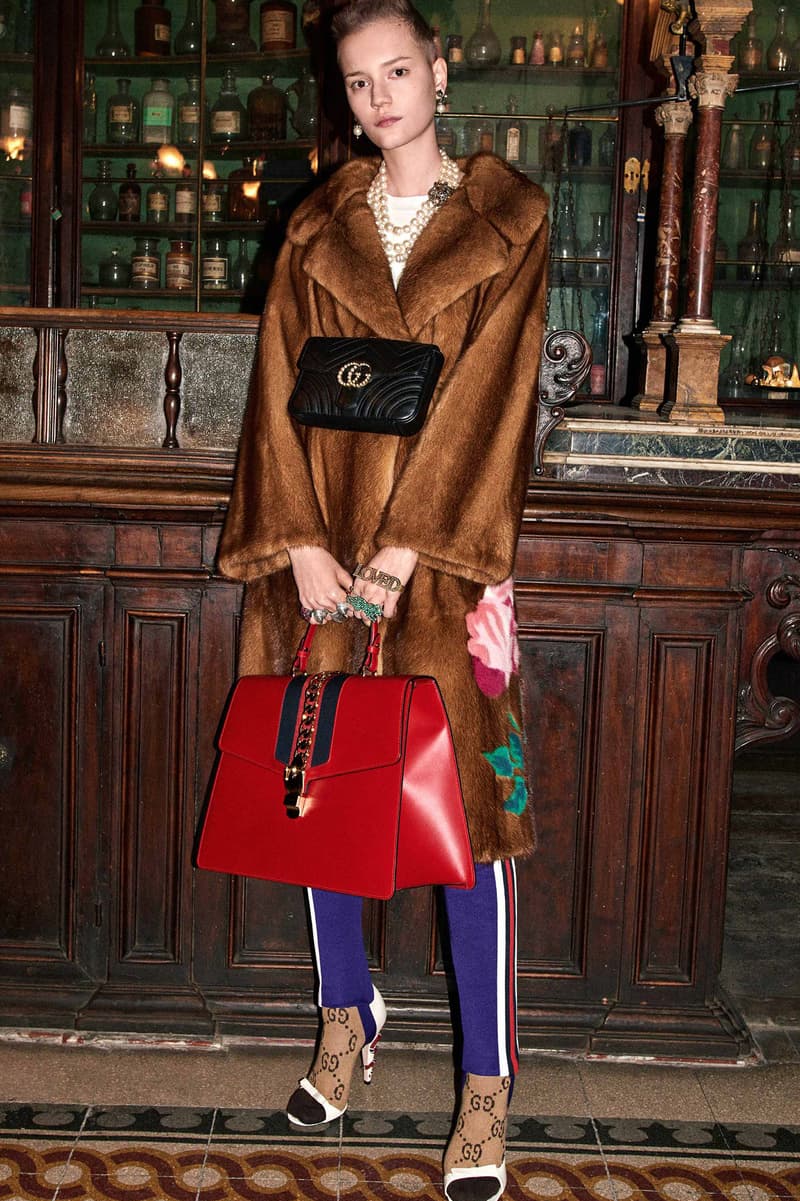 Gucci Goes Fur-Free, and It Is a Game Changer
Starting with the Spring/Summer 2018 collection.
Fashion
Gucci Goes Fur-Free, and It Is a Game Changer
Starting with the Spring/Summer 2018 collection.
Gucci's CEO Marco Bizzari has announced that the brand would be going fur-free at the 2017 Kering Talk at the London College of Fashion.
In the past, Gucci has had several collections featuring animal fur coats and lavish accessories down the runway, and items like the Kangaroo Fur Princetown Slippers have become favorites for fans of the brand. Now, the fashion house is joining the likes of Armani and Stella McCartney in becoming fur-free, and in a statement the brand announces that "Gucci will no longer use, promote or publicize animal fur beginning with its Spring/Summer 2018 collection."
The game-changing move is an echoing statement in the industry, that can hopefully inspire more brands to join in on the mission. Gucci also joins the Fur Free Alliance that focuses on the deprivation and cruelty affecting animals in the wild and in industrial fur farming, as well as continuing its long-term partnership with LAV and The Humane Society, as a part of its "ten-year 'Culture of Purpose' sustainability plan."
In response to Gucci's announcement, PETA President Ingrid Newkirk gave this statement:
After more than 20 years of PETA protests against Gucci's kangaroo-fur loafers and seal-fur boots, Gucci has finally pledged to join Armani, Ralph Lauren, and Stella McCartney in the ranks of fur-free fashion houses. The writing was on the wall: Today's shoppers don't want to wear the skins of animals who were caged, then electrocuted or bludgeoned to death. Until all animal skins and coats are finally off the racks of clothing stores worldwide, PETA will keep up the pressure on the clothing and fashion industry.
In regards to its Kangaroo Fur Princeton Slippers, the brand said:
"Gucci already took the decision to stop the use of Kangaroo fur in its Princetown loafer line starting from the beginning of 2017, using lamb's wool instead."
The remaining pieces will be sold in a charity auction organized by the fashion house, and the proceeds will go to LAV and the Humane Society. It remains to see what impact Gucci's new fur-free approach will have on the industry, but we know for sure that it is a game-changing step.
Share this article