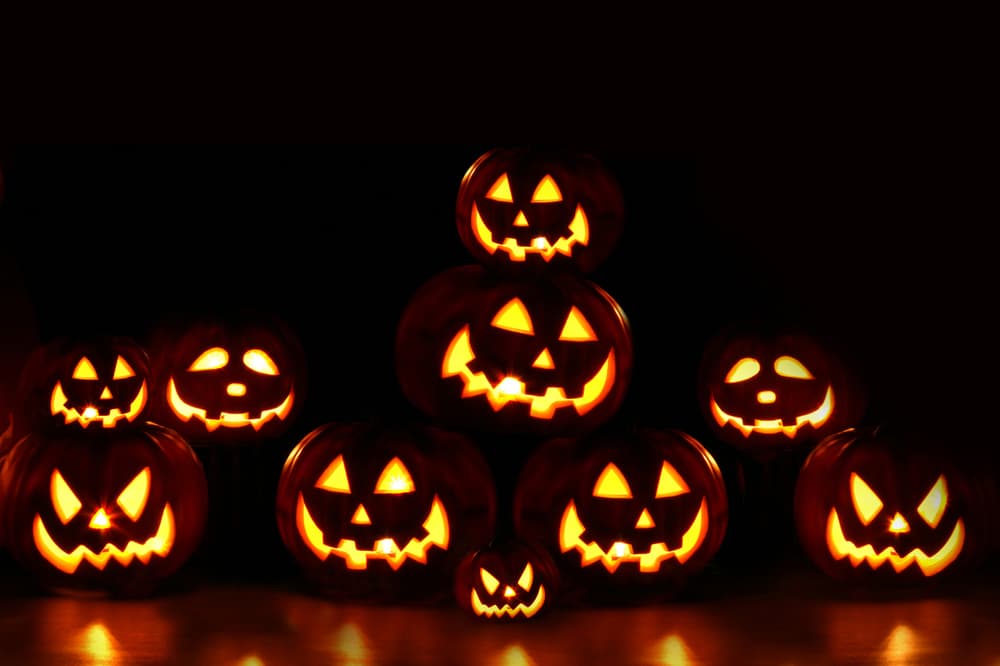 Culture
Happy Halloween - Here Are All Your Spookiest Ghost Stories
Paranormal stories from our readers.
Happy Halloween - Here Are All Your Spookiest Ghost Stories
Paranormal stories from our readers.
Halloween is here, and it is time to get spooky. From dressing up in the craziest costumes, to watching the new season of Stranger Things, there's no better time to tell ghost stories than on Halloween. We asked all of you to send us your scariest ghost experiences, and we've rounded up the stories that got our skin crawling. From Ouija boards to shadow people, these are our favorite spooky stories, submitted by our readers.
Keep reading, if you dare.
DUDLEY DOESN'T LIKE THAT
"I grew up in a really old house. When I was little, my parents sometimes noticed weird stuff like doors closing on their own or windows slamming, but nothing too dangerous. Around this time was when I was just starting to talk. I had an imaginary friend named Dudley and I would sometimes say, "Dudley doesn't like that," when my parents did certain things. They thought it was really creepy but no big deal. I don't remember saying that or talking to Dudley at all but my parents insisted I did. When I was about 10, my dad went to the historical society to learn more about our house and it turned out that a man named Dudley died in the house in the 1920s. His body was in the house for a month before anybody realized. Anyways, super creepy that someone died in the house and that Dudley happened to be the name of my "imaginary friend." – @hannahcassin
THE OUIJA BOARD
"When I was 15, my friends and I did a Ouija board when we were home alone. About halfway through the "session," we could hear someone walking around upstairs so we asked the "spirits" if they were upstairs. They said, "Yes," and we asked what they were doing and all they said was, "Money." We kind of shook it off and kept going, then closed the board and forgot about it. Later when we went upstairs, ALL the money from our separate bags was lying on the floor. Safe to say we never did another ouija board." – @rub.yj
SHADOW MAN
"When I was a kid, my family went to this place called Cameron Highlands in Malaysia to pick strawberries. We stayed in some random hotel in the area for a few nights, and I had the same dream every night – that there was a shadow man who had killed all my family and I was the last one. Fast forward to this year, my friends and I were talking about our scary encounters and I shared this with them briefly. When I was finished, my friend turns to me and tells me the exact same thing happened to him as a kid in the exact same place and he had the EXACT. SAME. DREAM. I had left out the 'shadow man' detail when I told them the story, but when he told me that he had the same dream, I asked him who the killer was in his dreams – and he said, "some man who looked like a shadow." – @farisiathang
BLESS YOU
"I was on the phone with a friend and it was like 3 AM and we were both being silent cause we were scrolling on Instagram and suddenly my friend was like, "Bless you," and I was like, "Huh?" And he said, "Didn't you just sneeze? Bless you." And I was confused cause I was home alone and he was home alone and no one made a noise" – @prettycozy_
IS ANYONE THERE?
"It was my freshman year in college and I was in the library and had to use the bathroom. I always check to see if anyone is in the bathroom before using it, so I did and saw no one was there. I got in my stall to use the bathroom when I heard the toilet flush in the other stall. I looked under and didn't see any legs. I thought to myself that maybe there were some plumbing issues. I continued to use the restroom when I heard the door in the last stall slam shut. I got up quickly and ran out. When I looked at the stall where the noises were coming from, no one was there and then the door opened again!" – @sstiza
THE DARK FIGURE
"I was up laying in bed when I heard someone enter my room. It was late so I quickly put my head down to act as if I was asleep. Moments later I feel this pressure pushing my face into the pillow. My eyes widened before clenching closed, cringing with a mix of fear and confusion. I quickly said a prayer in my head and the pressure disappeared. I went to peek out and all I see is a dark figure leaving my room. Turns out a little boy had previously drowned in the bathtub of the home we rented." – @elissialareina
STORIES FROM OUR EDITORS
"I was staying by myself in a villa that belonged to a family friend I had never met before, and when I first got there the house was filled with several animal skeleton figures, weird paintings, and other spooky items. The house was a really old villa, preserved in the middle of the city surrounded by several modern apartments. At first, I didn't think about it too much, but the family had two younger children that had left their drawings on the refrigerator, which all contained images of monsters and gory scenes, as well as the living room table that had carvings of the same type of "demonic" looking figures. It made me feel uneasy, but I figured it was nothing. I was staying in the basement, and never went up to the top floor because there was a bathroom on the first floor (it was a three-story house.) One night I got home really late and I went to bed. I woke up the next morning to what I thought were footsteps. I listened, and it sounded like someone was in the kitchen making breakfast. At first I thought it could be the owner of the house, but I figured she would have told me if that was the case. I quickly got ready and grabbed my things, ran upstairs and left the house without checking the kitchen. I called my mom and said that I couldn't stay there any longer because of what had happened, and I managed to get another place to stay the same day. I went back to pack my things with a friend, and called the owner to ask if she had been there in the morning, and she said she hadn't. The scariest part is that I never went up to the top floor, and after thinking about it more, I realized that someone could have been staying there and I would never have known. Needless to say, I got out of there and never went back." – Tora Northman
"When I first moved to Hong Kong, I stayed at my uncle's apartment. The building is quite old and is situated in a rural area outside of the city center, so there's significantly less traffic than what you would expect from a metropolis. It can get pretty quiet there and a little eerie, to be honest. For the year and a half that I lived there, I would frequently get the same nightmare: a dark figure seemed to be in the room with me and I couldn't really tell whether I was dreaming or not. The shadow would never really do anything – I would just feel it there watching me and I couldn't seem to move. I was always terrified and my heart would race every time I actually woke up. Eventually, I moved out to my own place and the nightmare stopped. I always knew at the back of my mind why I had those dreams, but never wanted to admit it to myself because here's the thing: my grandfather died in that apartment, and all of my grandmother's old clothes (who has also passed) were stored underneath my bed there." - Zarah Cheng
Share this article