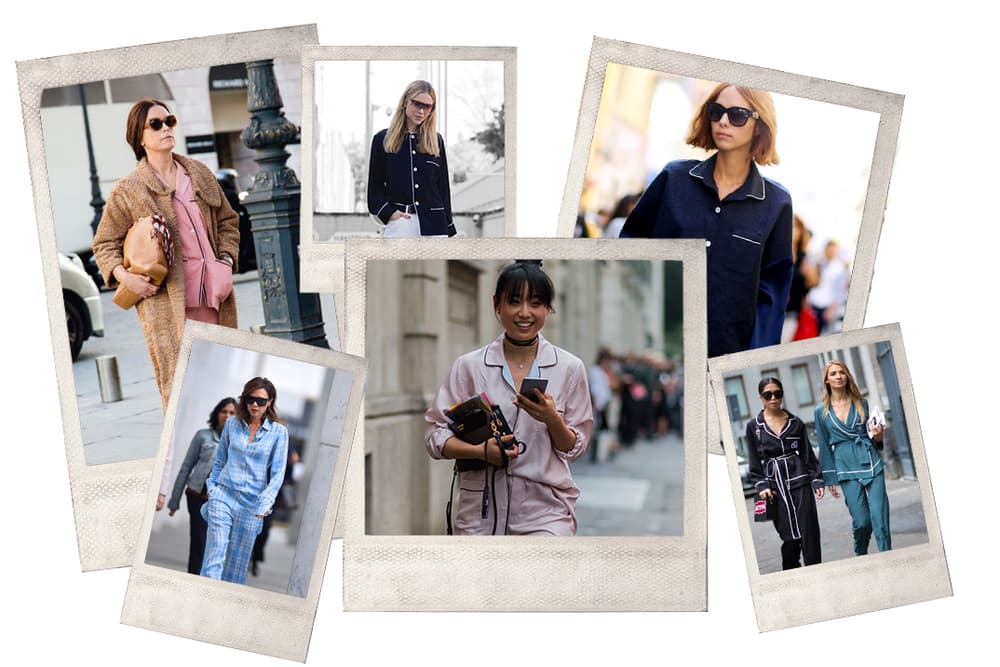 HYPEBAE Editors' Style Guide: How to Rock the Pyjama Look
Pyjamas all day long.
It can be difficult to keep track of everything going on in the fashion industry, especially with there being new trends and new things on the market every single day. Our new HYPEBAE style guide aims to provide inspiration and insight to fashion through our editors, showing how we wear all the current trends, style statement pieces to create our own unique looks.
I've been wearing the pyjama look ever since it first caught my eye this summer. There's something about the relaxed feel and cute silhouette that I really love, especially when juxtaposed with a pair of chunky biker boots. The trend has been blowing up recently, and while there are a lot of options out there I've found that I love black and white pieces the most. I find that if you're going to wear the PJ-look, you might as well go all out, which is why I love to wear the full set. The set below is from Monki (Approximately $86 USD for both pieces) and is super budget-friendly, yet looks luxury and sleek. My go-to boots will always be the classic 8-hole Dr. Martens ($135 USD) in all black, they add a little bit of an edge to the otherwise cute look. I also like to throw on a bold, red lipstick (my favorite is Victoria Beckham for Estée Lauder $50 USD), a simple Supreme bag ($48 USD retail), and my favorite Adam Selman x Le Specs shades ($119 USD) to bring the look together.
1 of 5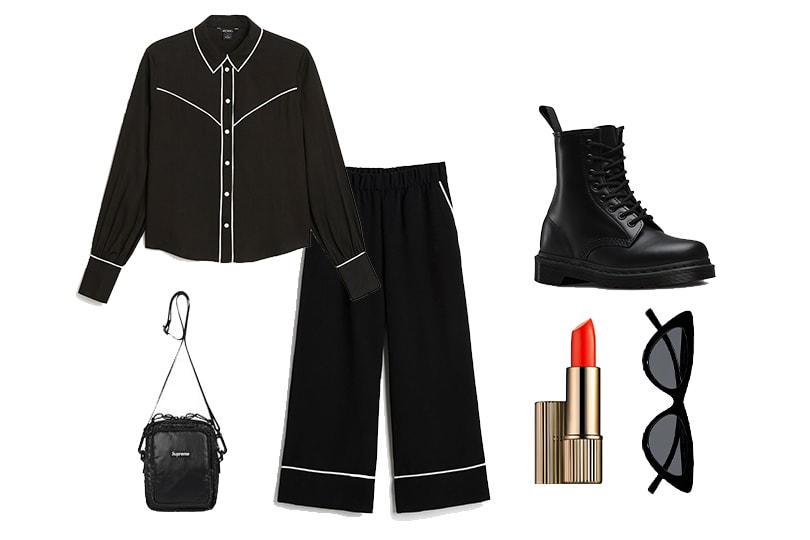 As someone who only wears oversized T-shirts and slouchy sweats at home, I'd make a fool of myself if I interpret the pyjama look literally. To rock PJs on the streets, I've got to make sure that it looks all chic and glam. A silky two-piece is a great place to start — not only does the material look luxurious, but it's also incredibly comfortable to wear all day long.
In terms of color, rose gold is a personal favorite, and Aritzia's Peaufiner Blouse ($135 USD) and Clarisse Pant ($165 USD) make the dreamiest combo. The button-up, which is designed with a low-cut neckline and a tie-front detail, is equal parts sultry and laid-back. Match it up with the equally glossy, wide-legged pants and you're good to go. For a daytime look, I'd pair this set with some color-matching slip-ons, like Gucci's millennial pink Princetown Slippers ($650 USD). Trade them for some killer ankle booties and put on your gold hoop earrings — et voilà, you're all set with an evening outfit.
1 of 5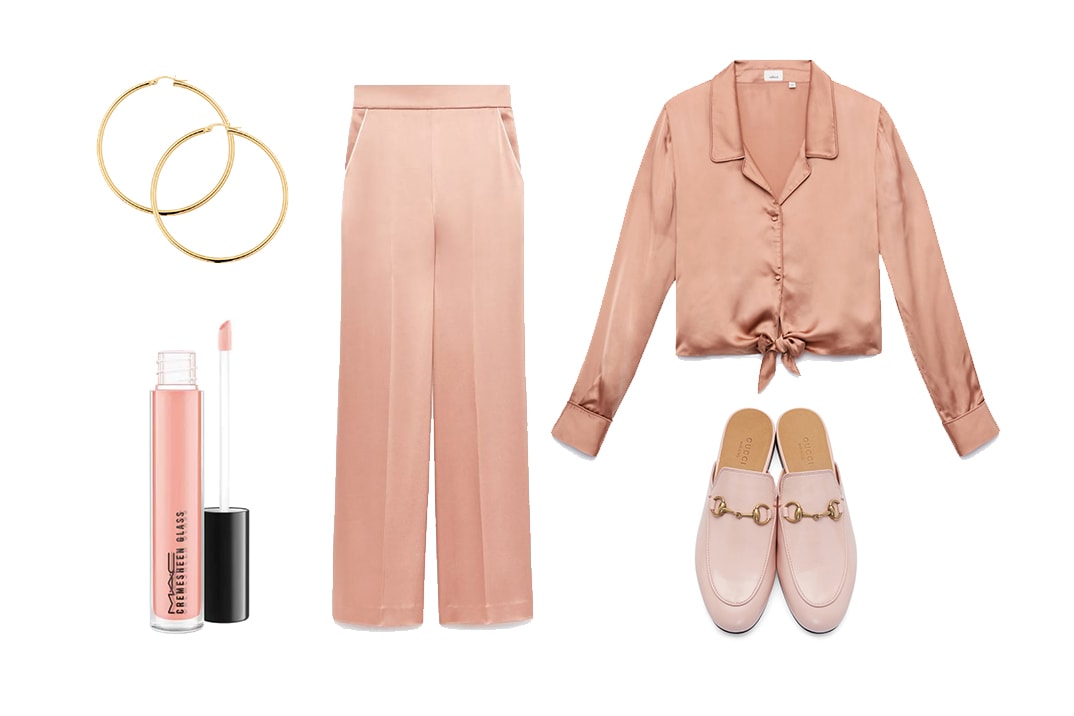 While it may be frowned upon to literally wear pyjamas to work (unfortunately), the rebellious renegade in me revels in pushing the boundaries of pyjama-like dressing. For the comfort addicts out there who wish to explore the delicate balance of chic and cozy, why not try pairing a sleek pair of COS Tailored Silk Trousers ($175 USD) with a Uniqlo Short-Sleeve Blouse ($19.90 USD). Delicate pieces of silver jewelry will also help to elevate and refine the pyjama look. All Blues' Square Bracelet ($280 USD) and Pyrrha's "In Wine There Is Truth" Talisman ($183 USD) necklace make for the perfect embellishments. To complete the pyjama aesthetic, slip into Everlane's Pointed Slide ($145 USD) in "Bone."
1 of 6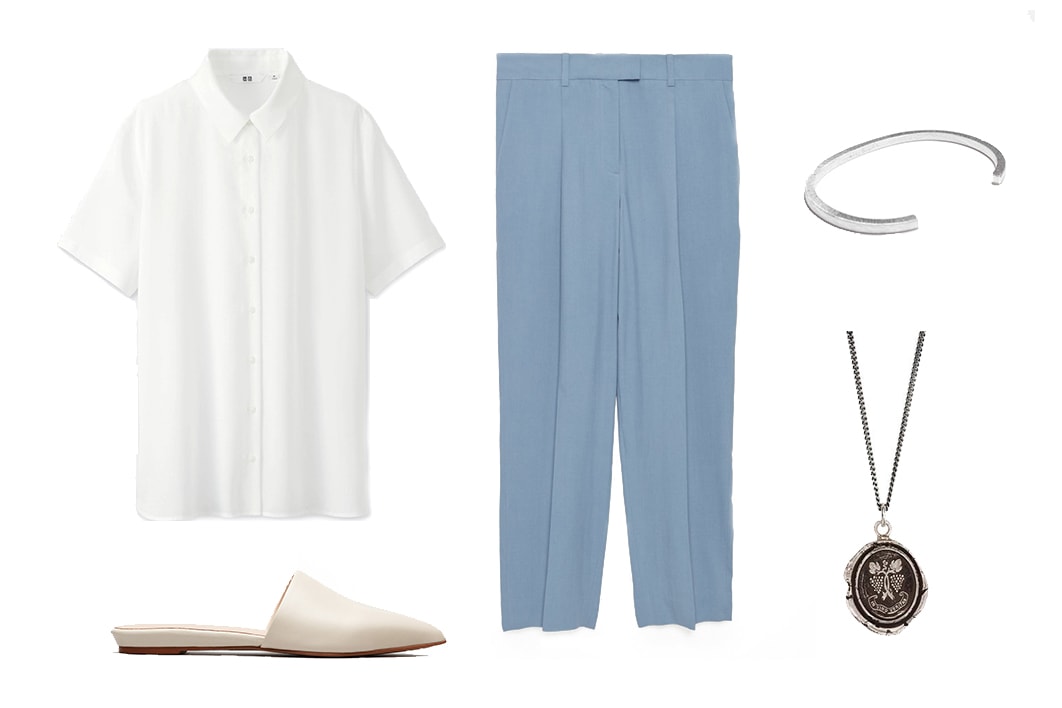 Source

Pop Sugar, Fashion Magazine, Instyle, Vogue
---
Share this article