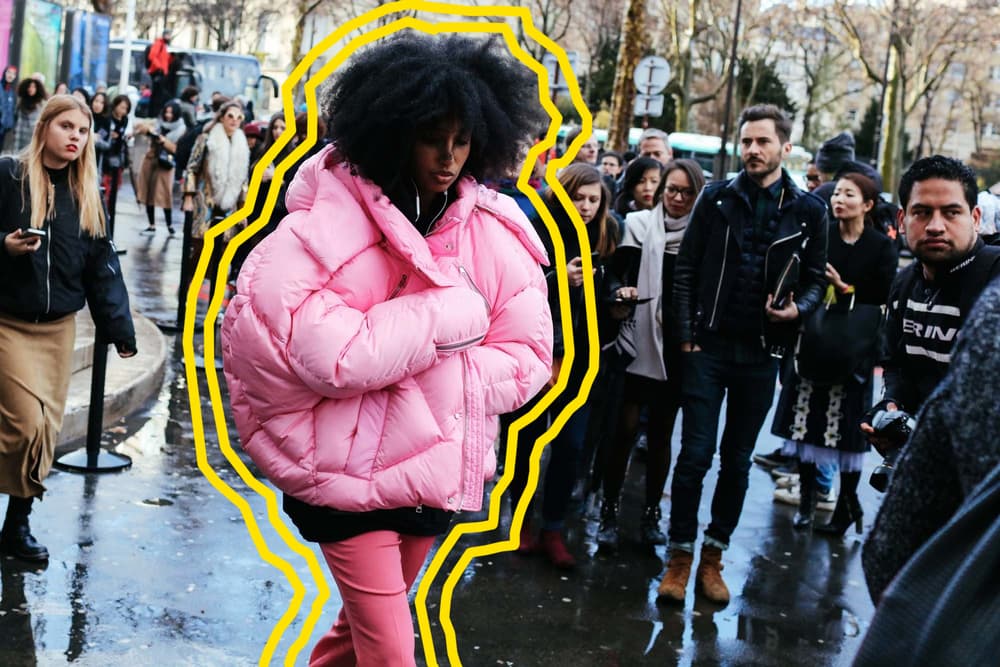 Fashion
HYPEBAE Editors' Style Guide: How to Wear Puffer Jackets
How we rock winter's hottest trend.
HYPEBAE Editors' Style Guide: How to Wear Puffer Jackets
How we rock winter's hottest trend.
Winter is coming, and we're getting ready to tackle the cold with perhaps the biggest trend of the moment. Puffer jackets have been everywhere this season, and rightfully so. In Part Two of our HYPEBAE Editor's Style Guide we show you how we would rock the trend in three different ways, and prove that the puffer jacket is here to stay.
Read on to see how our editors would rock the look.
1 of 6
Come winter, I have one goal and that's to stay warm, no matter the cost. The mission in the morning is to throw on and go while preserving all the cozy I can, so the one thing you can expect is oversized.
It starts with MM6 Maison Margiela's grey cut-out lounge pants ($295 USD) alongside L'Art de l'Automobile's classic Garage T-shirt (approximately $106 USD.) Tees in the winter may not sound so snug but that all depends on your choice outerwear and I'm counting on Supreme's silver beaut. The look is topped with clean Dad sneakers, made by Acne Studios ($460 USD), and Supreme's Spring/Summer 2017 mini shoulder bag.
No, the look doesn't come cheap with the pants and sneakers costing $295 and $460 USD respectively, but there are easy alternatives to swap in. I'm merely co-signing the movement, all the while staying cozy.
1 of 6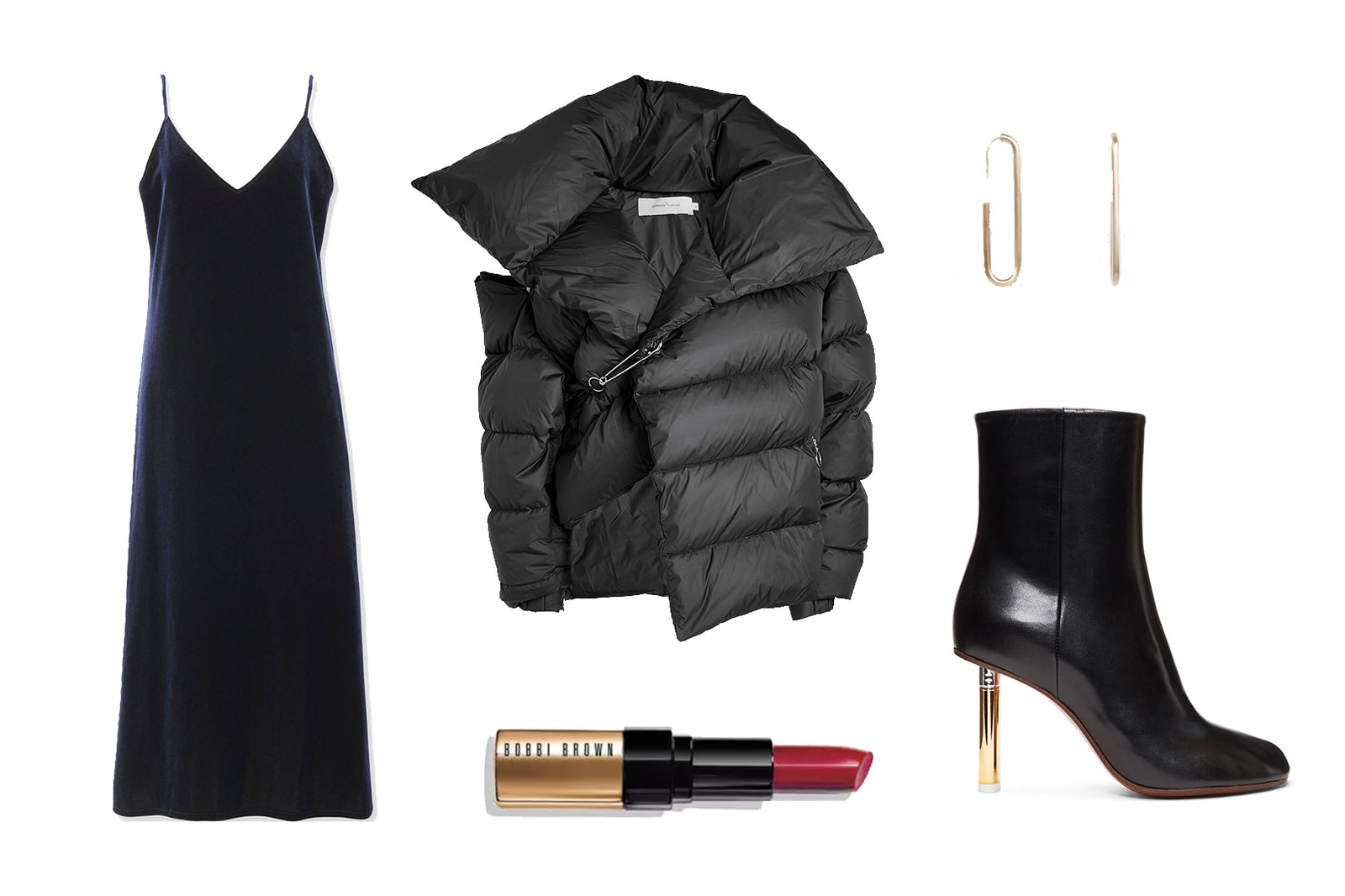 Who says puffer jackets have to look frumpy? Once considered old-fashioned and clumsy, the ultimate winter jacket is now embraced by streetwear brands and high-end designers alike — and it's without a question that you need one in your outerwear rotation this season.
My pick is from the Central Saint Martins-graduated duo MARQUES'ALMEIDA. Featuring an asymmetrical hemline, an oversized safety pin fastening and a cut-out detail on the sleeve, this quilted down coat (approximately $1,256 USD) is a must-cop for the rebellious. To balance off the voluminous top, I've opted for Uniqlo's Velour Camisole Dress ($19.90 USD) in a matching black shade. Keeping the look streamlined, I'd pair this outfit with Vetements' gold Lighter Heel Boots ($1,450 USD), just to slightly elongate the body. Now tie your hair in a low bun, put on some statement earrings (these are from COS and retail at $23 USD) and a bold lip color, and you're ready to conquer the cold weather without compromising your style.
1 of 7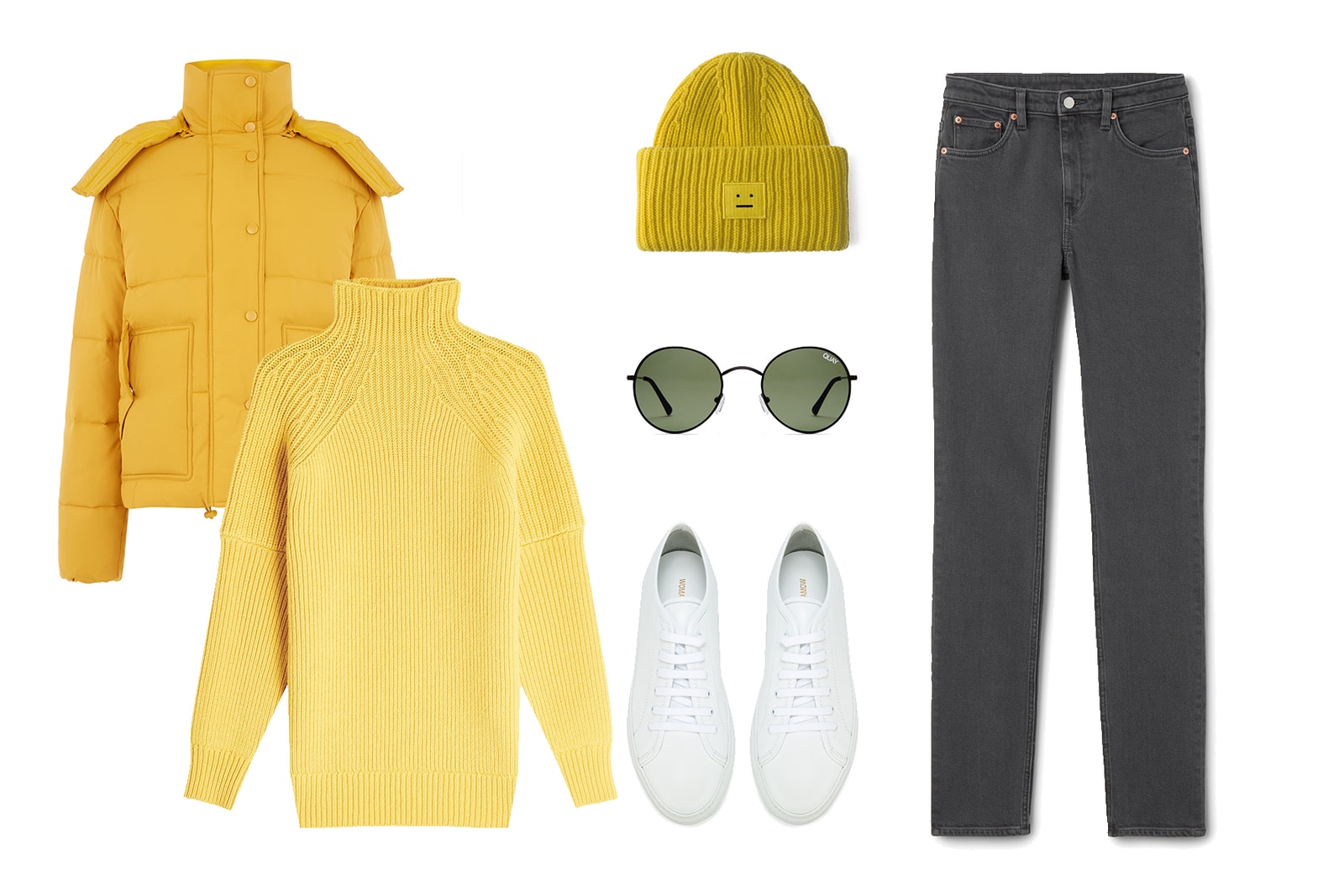 As someone who is almost always cold, stylish puffer jackets have been the gift that keeps on giving for me. I've also been beyond obsessed with monochrome looks, especially in bright, eye-catching colors that will stand out in the gloomy fall weather, so finding a puffer jacket to elevate my look was a no-brainer.
When I came across this Warehouse London jacket ($140 USD,) I knew it was the perfect one. Wearing the puffer unzipped allows for the knit turtleneck sweater from Victoria Beckham (approximately $985 USD) to shine, as well as emphasizes the contrasting textures of the two pieces. To pull it all together I pair the look with the Acne Studios' Pansy Wool hat ($150 USD) in another bright yellow hue. Not only does it keep you warm, it also adds a fun detail with the cute face at front. As for pants and shoes, Weekday's Way jeans in "Black Favor" (approximately $53 USD) have been my go-to denim for a while, paired with a pair of sleek, white pair of Common Projects sneakers ($415 USD). To finish off the look, I always like to add a pair of simple sunglasses. These "Mod Star" frames ($60 USD) are from QUAY Australia, and are instant classics.
---
Share this article