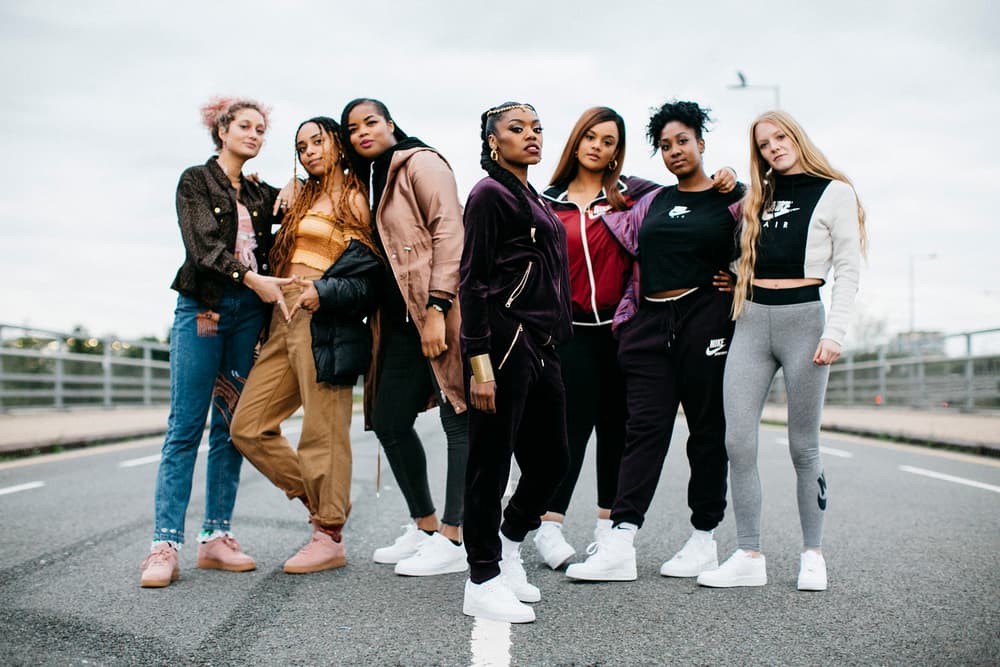 Music
Lady Leshurr Teams Up with an All-Girl Creative Crew for "Queen's Speech 7"
Peep those custom Nike Air Force 1s.
Lady Leshurr Teams Up with an All-Girl Creative Crew for "Queen's Speech 7"
Peep those custom Nike Air Force 1s.
Lady Leshurr is fast becoming a force to be reckoned with not only on the UK grime scene, but worldwide. Known for her razor-sharp wit, pop culture references and thick Birmingham accent, she's got everyone from Timbaland to Busta Rhymes blowing up her phone, eager to work with her.
Although she's been hustling for over a decade, the 29-year-old artist shot to viral fame with the fourth installment of her freestyle series, Queen's Speech  in 2015 (which, FYI has over 46 million views on YouTube). Now, she's releasing her hotly-anticipated seventh chapter and has teamed up with Nike and an all-girl creative crew to put it together. We caught up with the "Queen of grime" in London to talk more about female empowerment, her love for Air Force 1s and of course, Queen's Speech 7 – read on for more.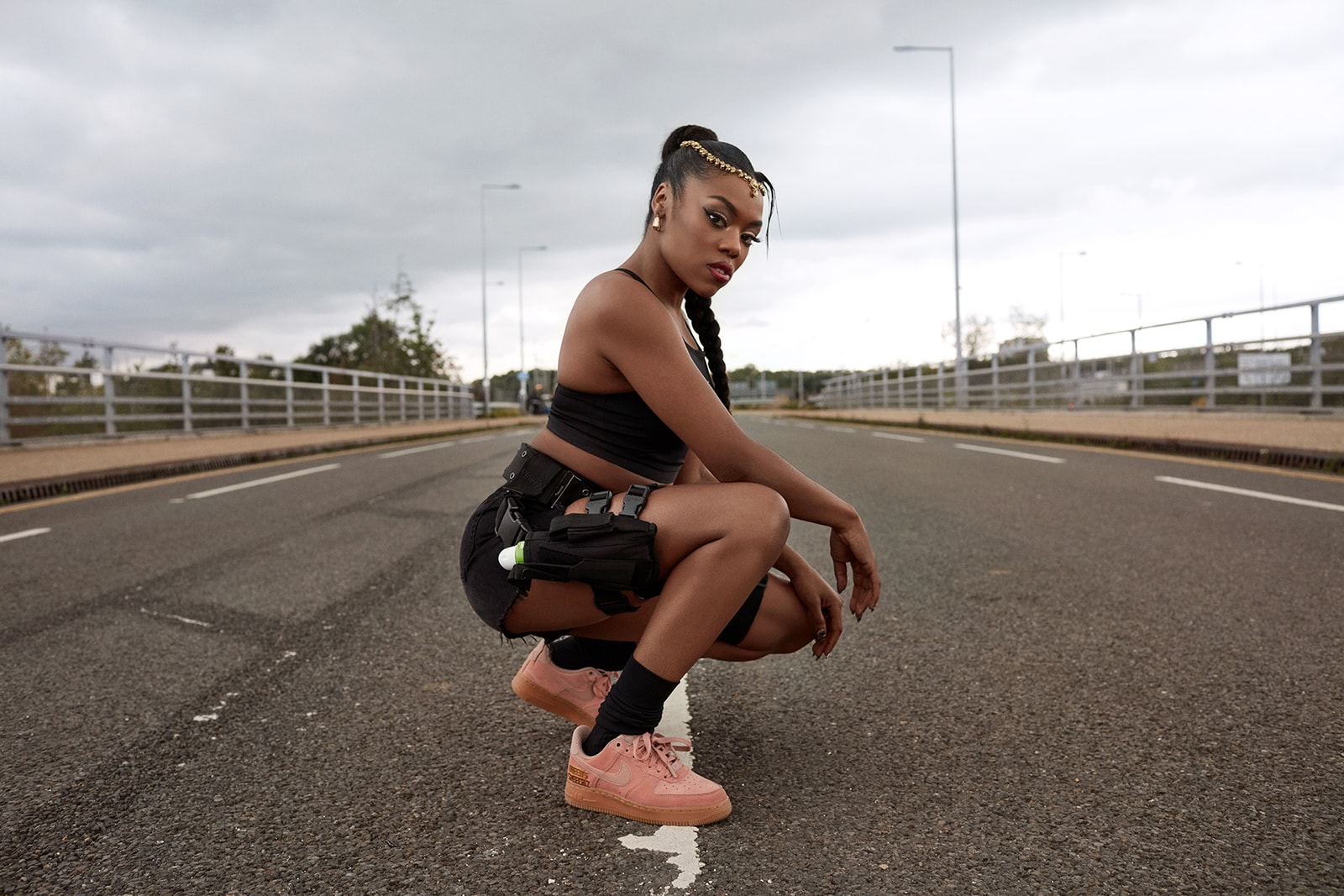 You wore customized Air Force 1s in your first Queen's Speech video – can you tell us the story behind those?
I've always been a fan of Nike in general and at that time I loved the color yellow, so I went online and custom made them myself. I wanted to wear them specifically in the Queen's Speech video and luckily they came right on time.
So you're obviously an Air Force 1 fan. What is it you like about that sneaker in particular?
I think the Air Force 1 in particular allows for a lot of expression. I feel really cool, fierce and edgy in them.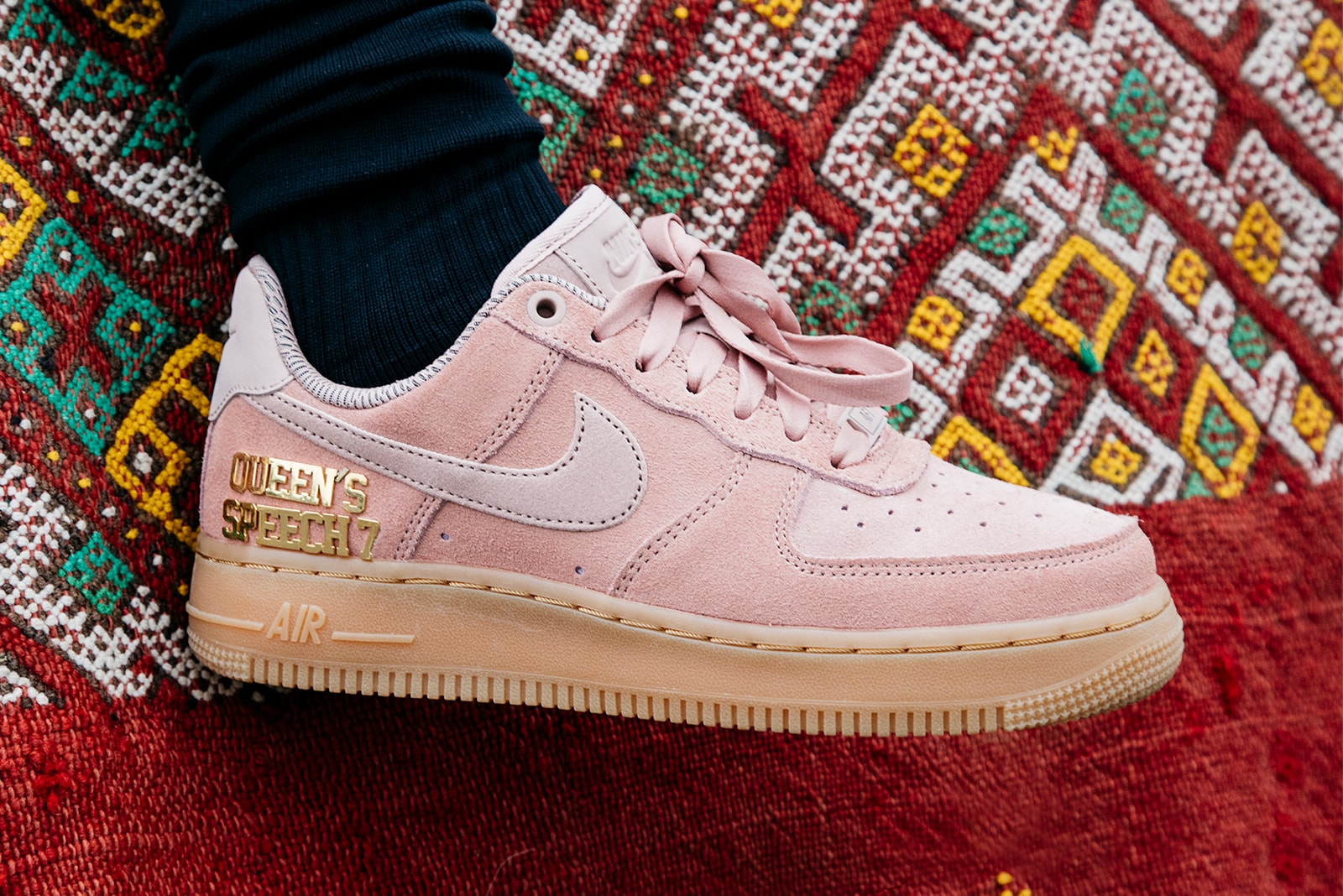 You partnered with Nike for your newest video – how did that come about?
It started from when I wore the Air Force 1s in my first video. Nike hooked me up with an all-girl creative crew – we had photographers, nails, hair and makeup and a stylist – they gave me a budget and let me do whatever I wanted to do. It's the 35th anniversary of the Air Force 1 so why not come out with a bang?
What was it like working with an all-female team? Did you notice any differences between that and working within a mixed team?
It was a really good experience. This was the first time I've done a project with a full female crew and it was definitely different. With men, there's always a lot of shouting and they're a bit more dominant, in a sense. This time, everyone was calm and everyone was so friendly – there was no cattiness. Everyone was just so excited to be working on the project.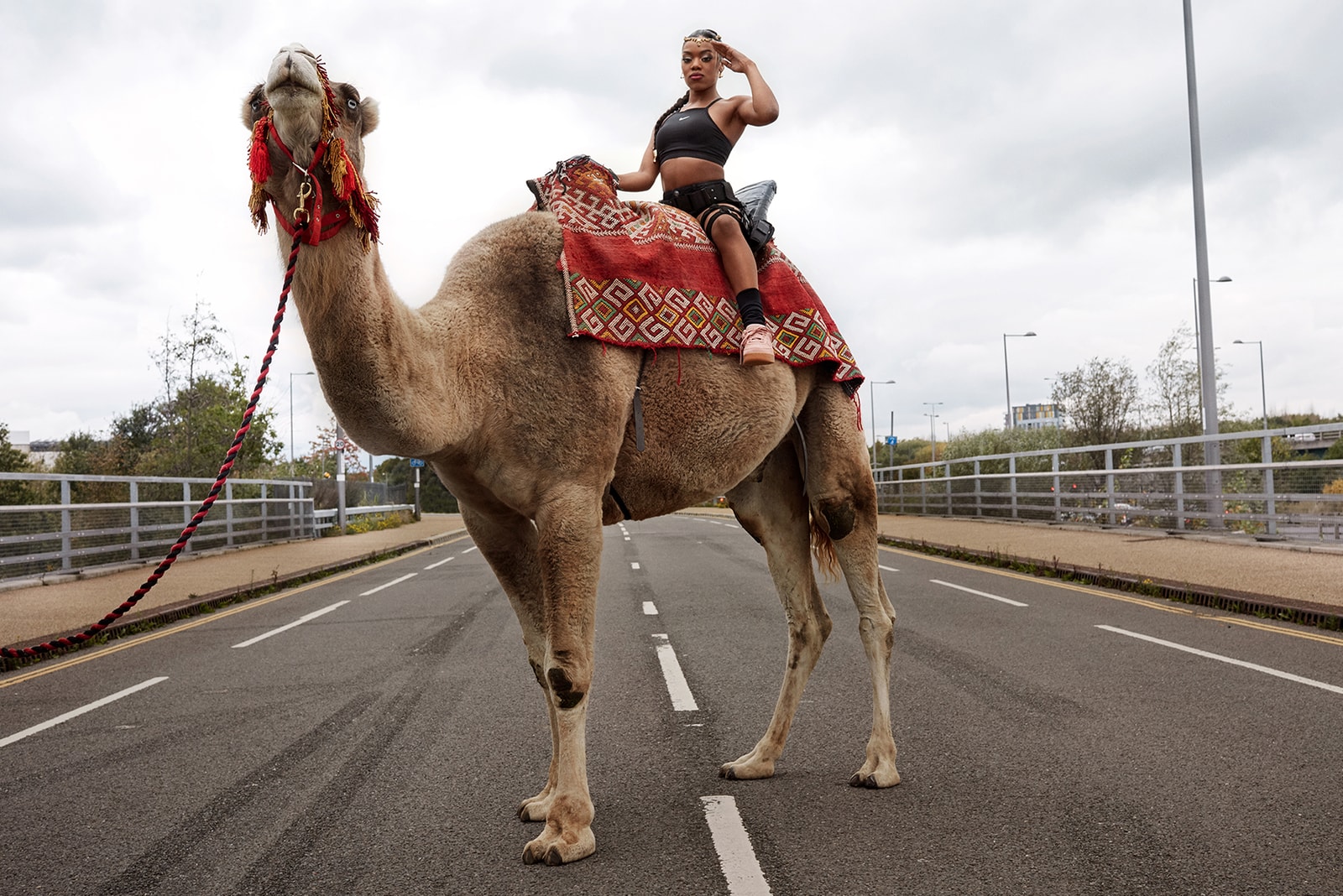 What was the concept behind the Queen's Speech 7 video?
I originally only wanted there to be four Queen's Speeches, but the fourth one was when it blew up and I thought "I can't stop now." Queen's Speech 6 was Halloween-themed and I thought if I'm going to do a seventh, I've got to be walking down a motorway – I wanted to take it to the next level.
Nike are fairly well-known for their campaigns that champion and empower women – did that impact your decision to work with them?
When I had my first meeting with them and they told me the idea around the "Force is Female," I was just happy because I thought "Finally, here's a brand that's actually going to stand behind women." We do get put down sometimes and some people don't like to support females as much, but when you've got a brand as strong as Nike doing that, it can only get better from this point. I'm just happy to be involved in that. It's a win-win situation.
1 of 3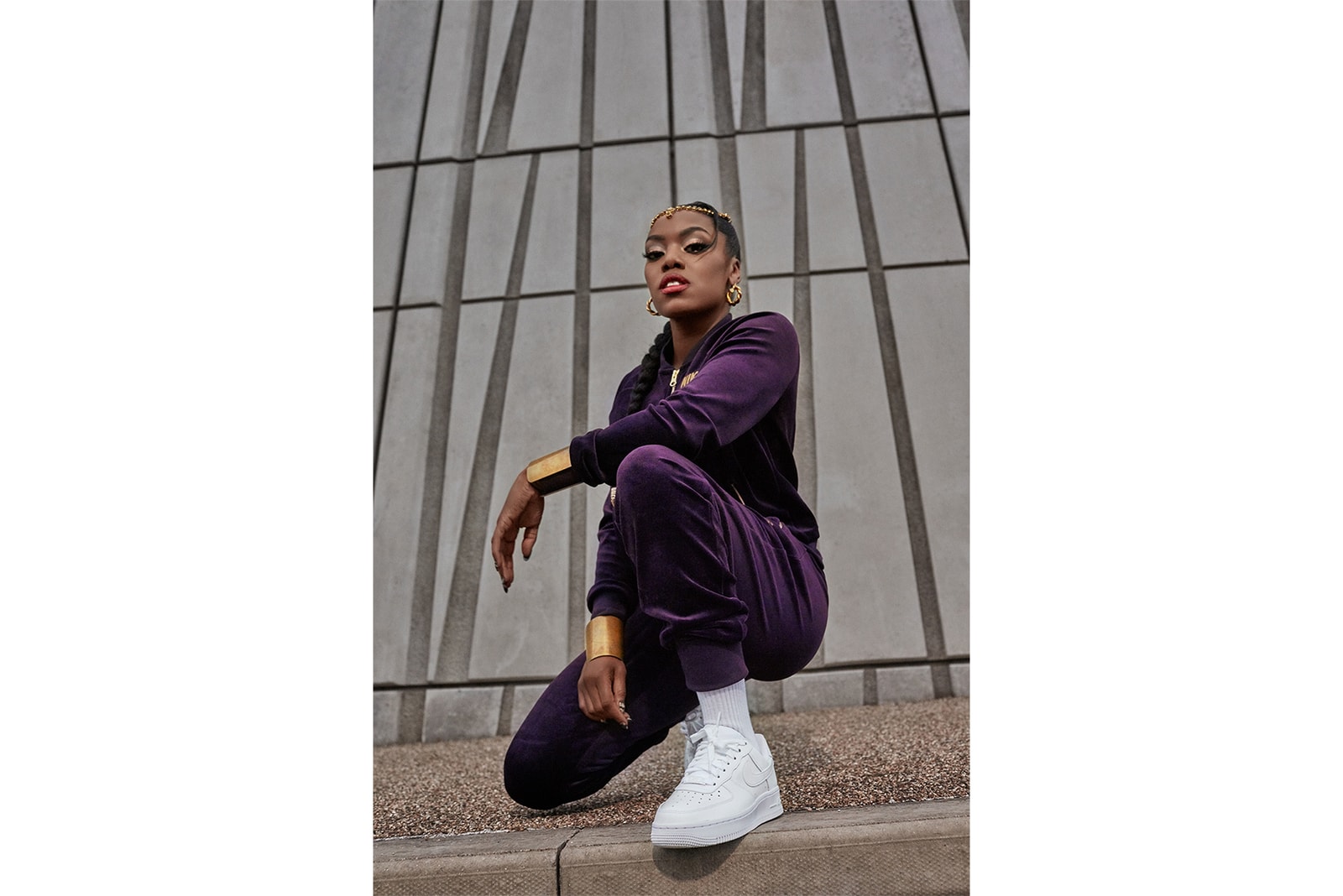 2 of 3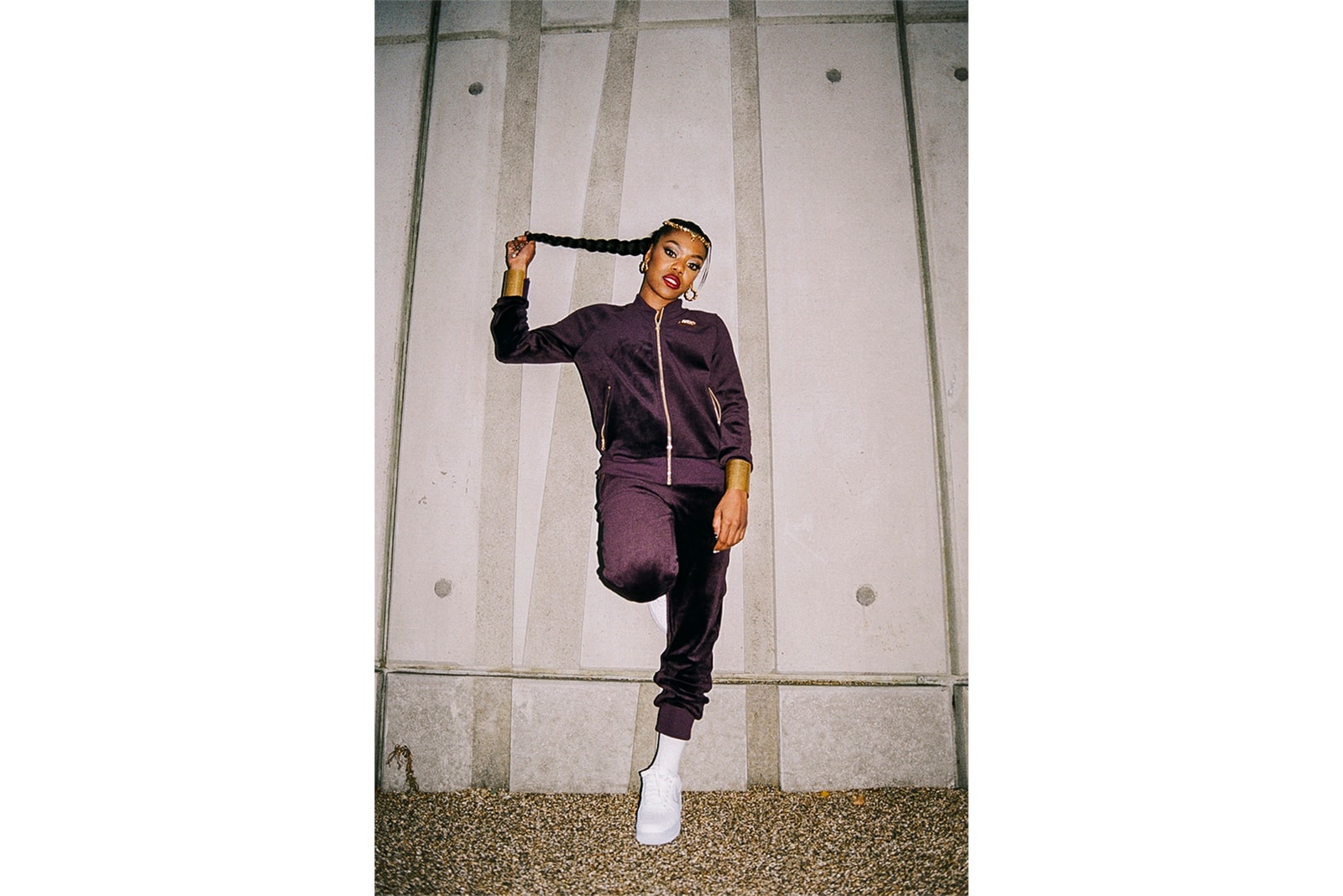 3 of 3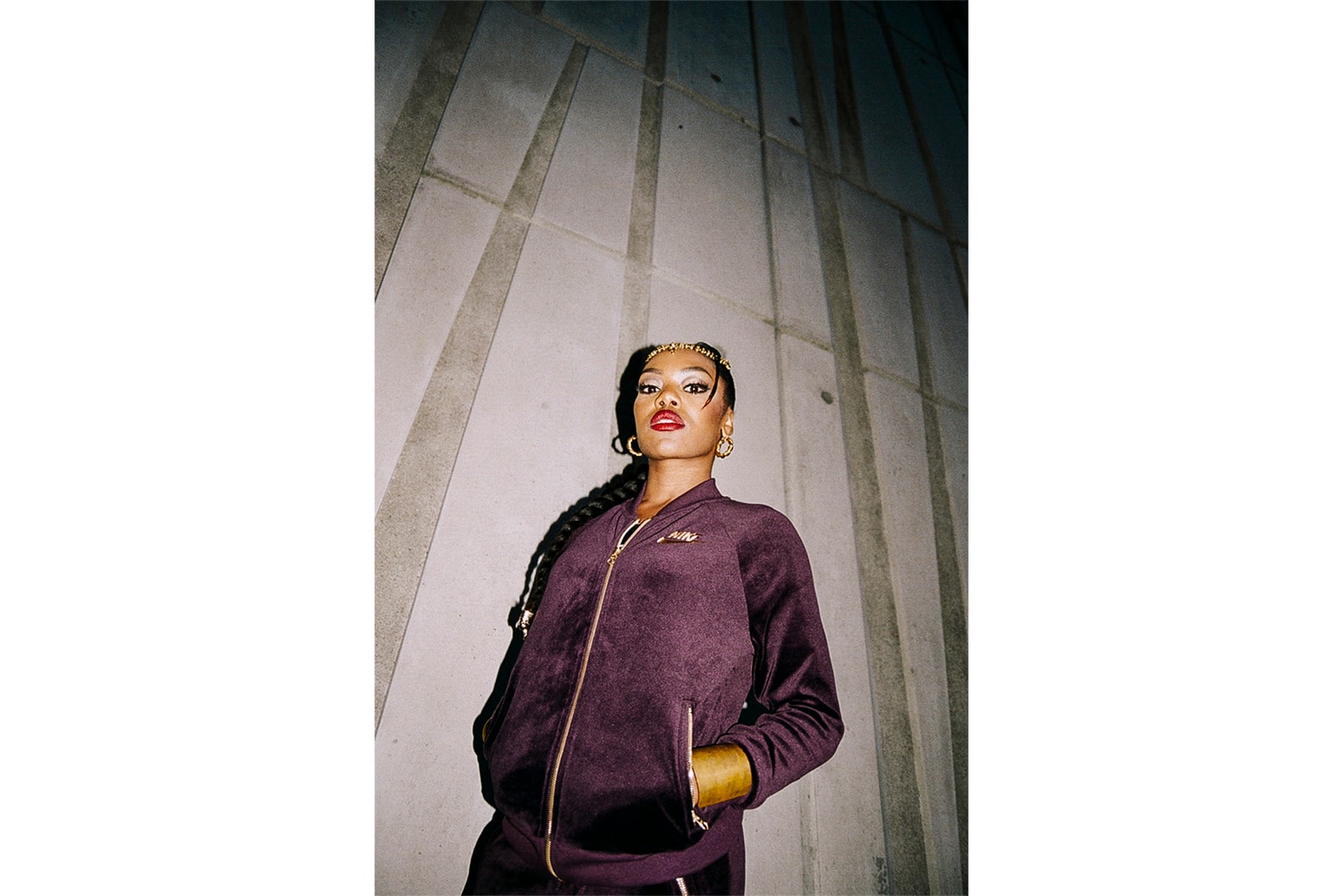 You're a big advocate for female empowerment. As a woman in a heavily male-dominated industry, where does your confidence and and strength come from?
I think growth as an artist. I've been through my ups and downs before and I've been doing this for a very long time. I've had negative comments thrown at me as well as positive comments. I just think you get to a point in your life where you wake up and you're like "I actually don't care anymore." I think, especially in this day and age, people won't do certain things because of what others will think of them. It's your life and you should be able to do whatever you want with it.