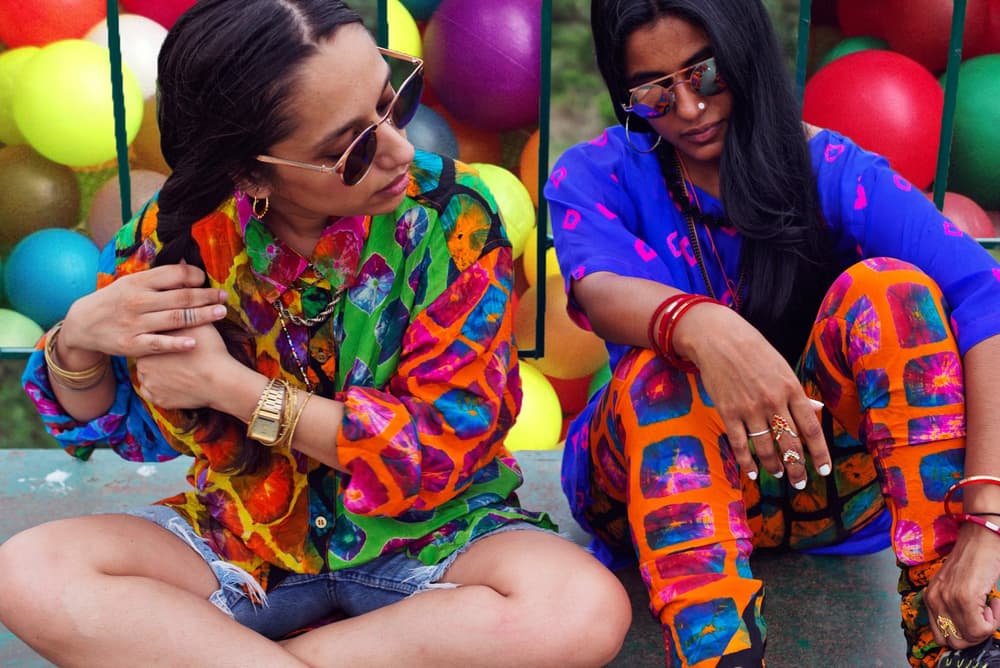 Fashion
Meet NorBlack NorWhite, the Label Fusing Canadian Modernity With Indian Tradition
A design platform exploring textile, culture and stories.
Meet NorBlack NorWhite, the Label Fusing Canadian Modernity With Indian Tradition
A design platform exploring textile, culture and stories.
Although they grew up in Toronto, which is often heralded as one of the most multicultural cities in the world, eight years ago Mriga Kapadiya and Amrit Kumar decided they needed to expand their horizons. The artists and entrepreneurs packed their bags for India, where they planned to "get a closer look at what was happening on the ground and step away from the diaspora lens" of their home city. While there, they were exposed to the storied indigenous textile processes as well as an abundance of colour, and were inspired to channel their excitement into what they call "a design platform exploring textile, culture and stories."
For the last seven years, Mriga and Amrit have been fusing their love for textiles, art and adventure into NorBlack NorWhite. Their vibrant designs speak to both their upbringing among the cultural mosaic of Toronto and their experiences reconnecting with their Indian roots, resulting in a unique output that is equal parts anthropology, art and fashion. The industry has taken notice, with NBNW receiving a Grazia Young Fashion Award in 2012 and publications as diverse as i-D and Vogue showing love. Recently, they collaborated their friend Mango Peeler with on a range of limited T-shirts to celebrate the reopening of the adidas Originals Toronto flagship store.
We caught up with Mriga and Amrit to find out more about how NBNW came to be, what it's like growing up as artists in Toronto and where they find inspiration, among other topics. Read on for our chat.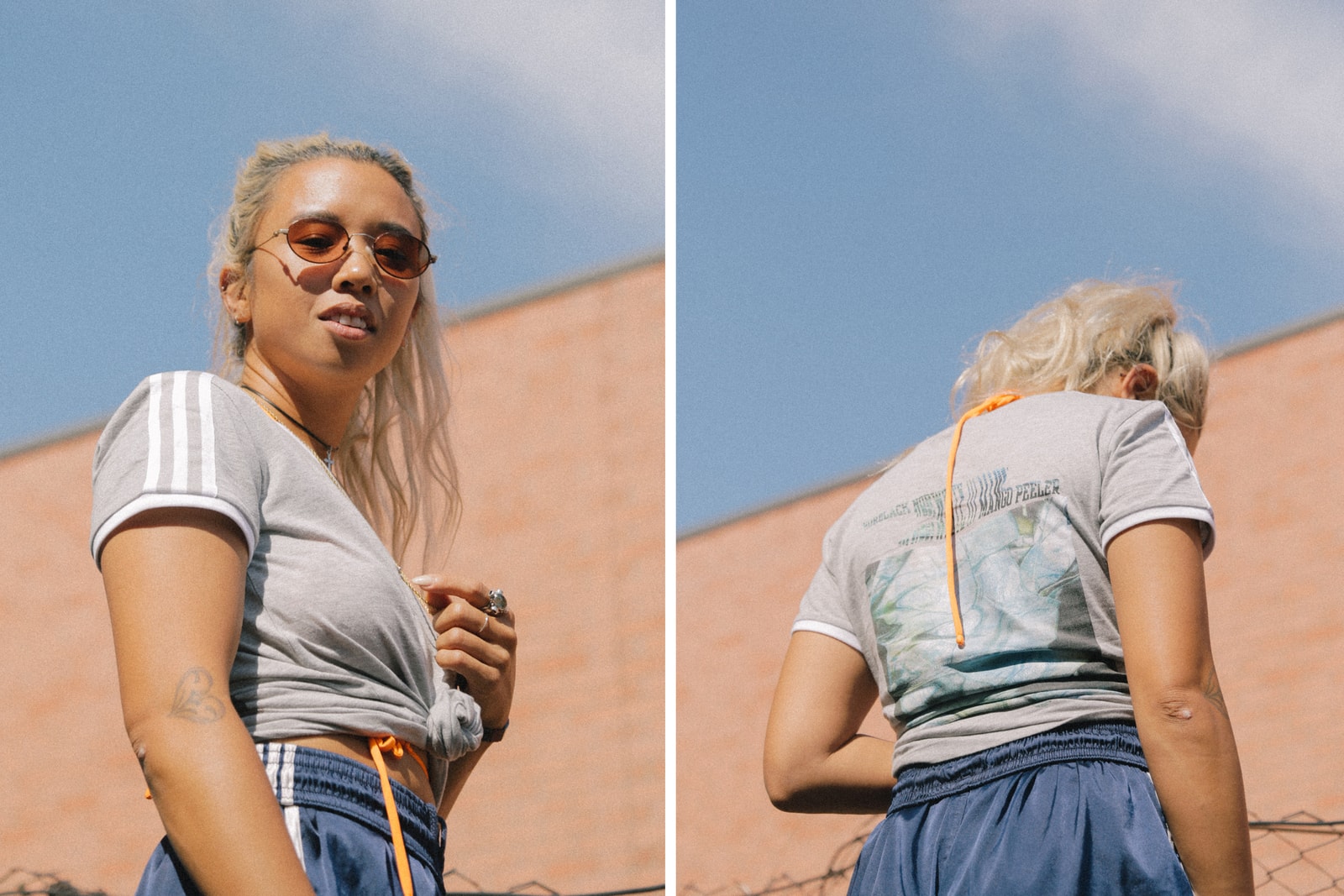 Are there any underlying meanings to your name?
Our approach to design and process is all based on intuition and exploring the gray space of culture and life. Michael Jackson is one of our all time favourite artists and balancing the yin yang dynamic is how we navigate life. Commenting and shifting the overall boring fashion color story of black and white culture are some of the reasons why we decided to call our platform NorBlack NorWhite.
How did you meet Mango Peeler and did you collaborate on any projects together before the adidas initiative?
We met a reallllly long time ago through the cute, diverse, tightly knit Toronto arts community of colour. We love Aaliyah, we love colour and palm trees and tequila, so it's always been vibes. We have always had a major art crush on Mango and it's literally taken a decade for us to collaborate on a project, because it needed to happen at the right time, hence this design concept being S L O W & READY.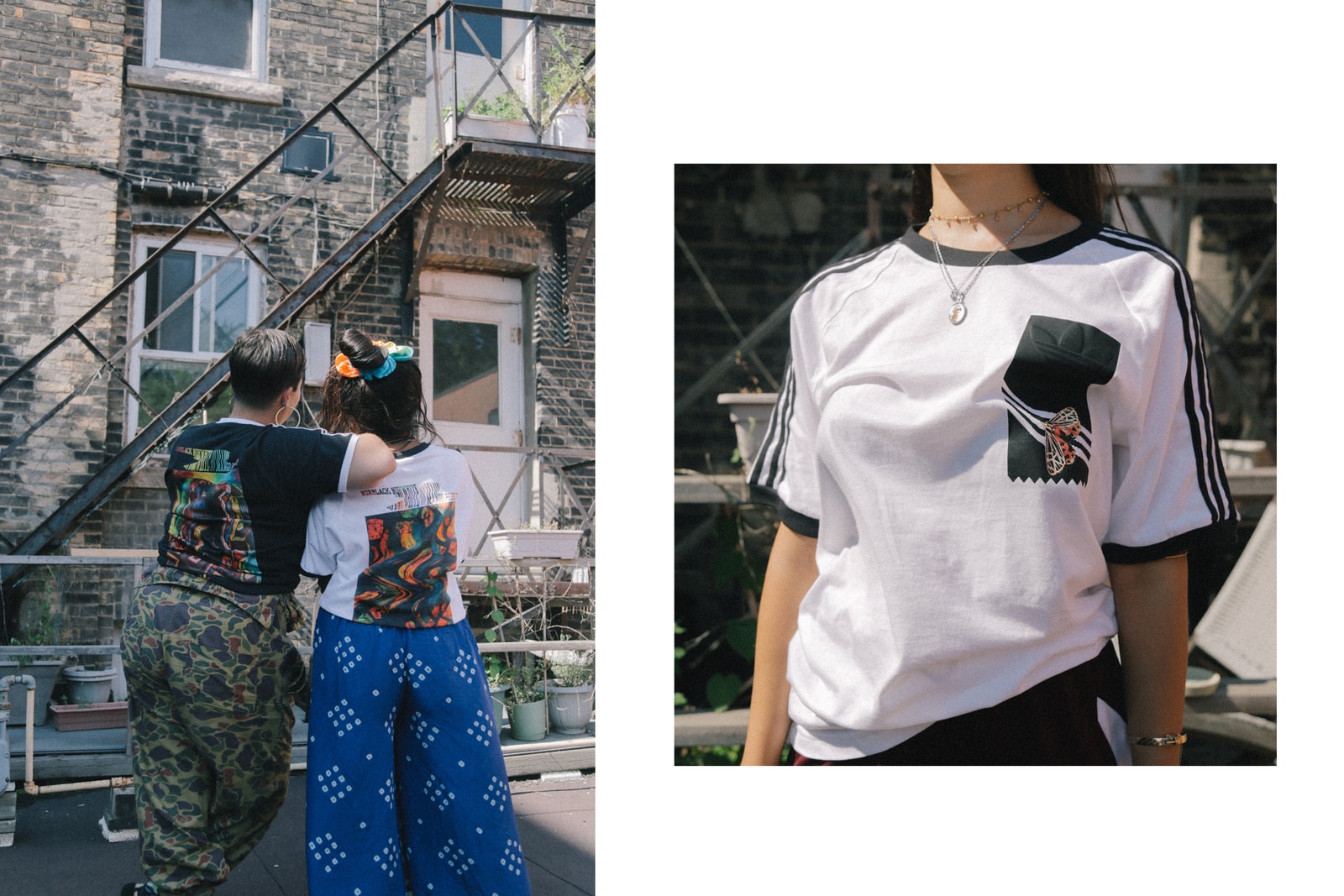 A lot of your work centres around reinterpreting and reclaiming traditional styles; your time in India was an influence on this. Can you explain a bit more about the things you saw and experienced there that led you to this point?
We are very much immersed in current day India, as we have our creative studio based out of Delhi. The artisans we work with, our peers, and our daily references are based out of a daily Indian living context with a reference to our Toronto lives, the internet and our travels. The overall movements of the fast fashion world is a beast to tackle, with so many mass manufacturers and luxury design houses producing out of India without providing the shine of the craftsmanship and history of the textiles. One of our missions is carve a space for appreciating the complexities of what it means to create and work out of India—reinterpreting what contemporary can look like without being bougie.
Creatives from our city—whether they make art, clothing, music or any combination—often talk about the multiculturalism of Toronto as being an inspiration to an in their work. You touched on it in your adidas videos but can you maybe expand on this as it relates to you as individuals and to this collective project?
100 percent. Even though we can often live in a bubble community within the context of Toronto, we feel so blessed to have grown up in this diverse community of colour. It is very real for us to embrace the fact that we come from similar stories of first generation immigrants and so many of our favourite people and artists have similar life and family experiences. A major connecting factor to our friends here has also been growing up with similar music references (hip hop, R&B, dancehall culture) and the access to food and immigrant stories from around the world. We often reflect on how much this has influenced our daily movements when are away from the city but have grown to really admire and appreciate it when we are in the city.
Toronto is known around the world as a creative hub, especially in the world of music. Are there any challenges to making art in Toronto specifically that you feel are not widely addressed or talked about?
Toronto is overflowing with so many talented, diverse, woke artists that we know yet sometimes it feels like so many people are still struggling to make a living of their creative work. Since the population of Toronto is relatively tiny, the infrastructure and industry around the arts can feel limiting if you have larger than life dreams. It is frustrating to have to "make it" outside of Toronto in order to come back and get respect in Toronto and this gets amplified if you are an artists of colour. The music industry popping off is starting to change the landscape of people contributing back to homegrown artists, so hopefully this will trickle down and support the spectrum of artistic mediums.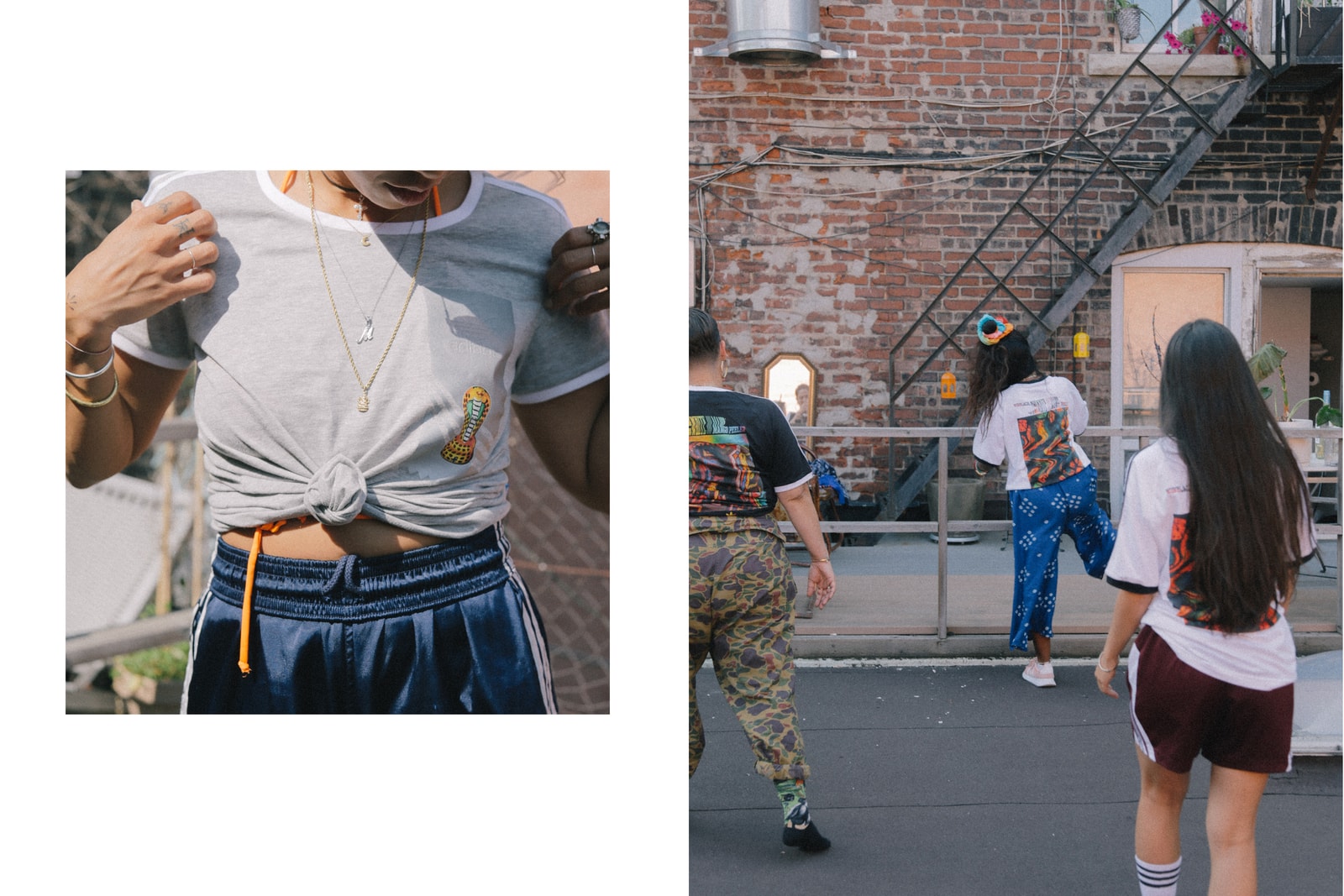 For your adidas collaboration, you were inspired by turtles. Do you have any other more unexpected places that you've found inspiration you can share?
Turtles are sacred, ancient, the future and so frigging cute. Mango has always been on his own pace and we feel the same way, so we wanted to explore the athletic space keeping in mind a different pace in the race. We all know things are moving at super sonic speed, so when we sat down and broke it down, we came up with the concept of being SLOW & READY vs having to be SLOW & STEADY. Literally on the way to Mango's studio gym, we pulled over to take a photo of the street sign that has a really cute turtle on it and reads "Calming Zone." Ideas started falling into place real quick, and it was so refreshing to design with Mango as we literally finished each others' sentences.
And finally, if money was no object and teleportation existed, how would you spend a free day together?
We'd teleport ourselves to a magical place under the water, surrounded by a million palm trees and lots of snacks, living the island life that feeds our souls.
Image Credit

Jorden Lee/Pique, Tenzing Dakpa
---
Share this article