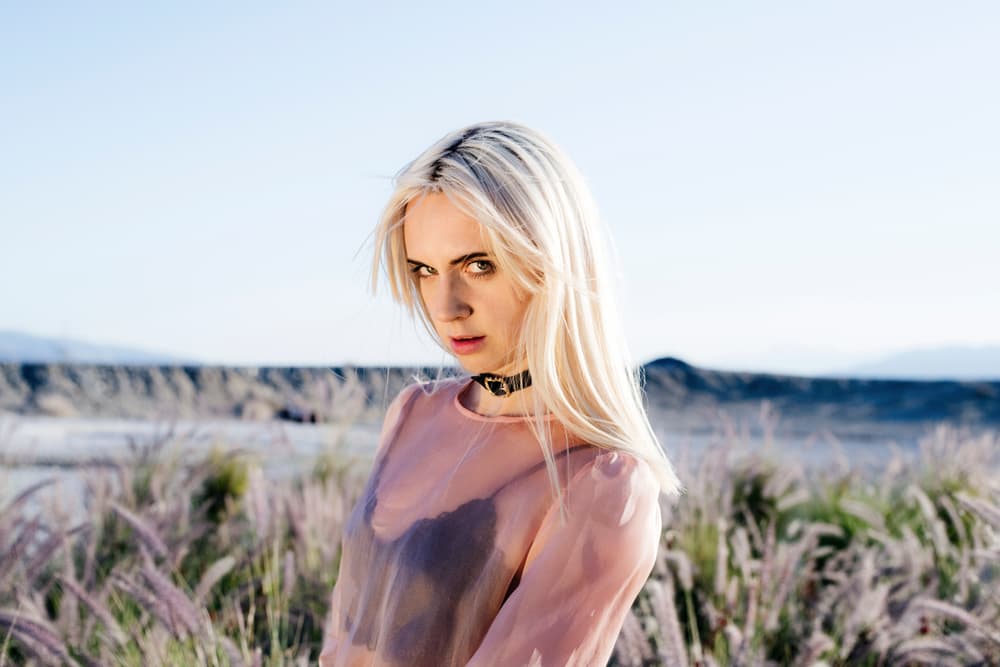 Music
MØ on Collaborations, Her Upcoming Album and Everything In-Between
Read our interview with the Danish singer.
MØ on Collaborations, Her Upcoming Album and Everything In-Between
Read our interview with the Danish singer.
Danish singer MØ has taken the world by storm, from collaborations with Justin Bieber to Snakehips and Major Lazer, her catchy hits have been been playing on repeat worldwide. The singer, whose name is actually Karen Marie Aagaard Ørsted Andersen, has built up her brand through her unique voice and fashion, and has been touring the world during the past year.
We caught up with the singer in the midst of it all to sit down and find more about MØ and everything she's up to – read on for more.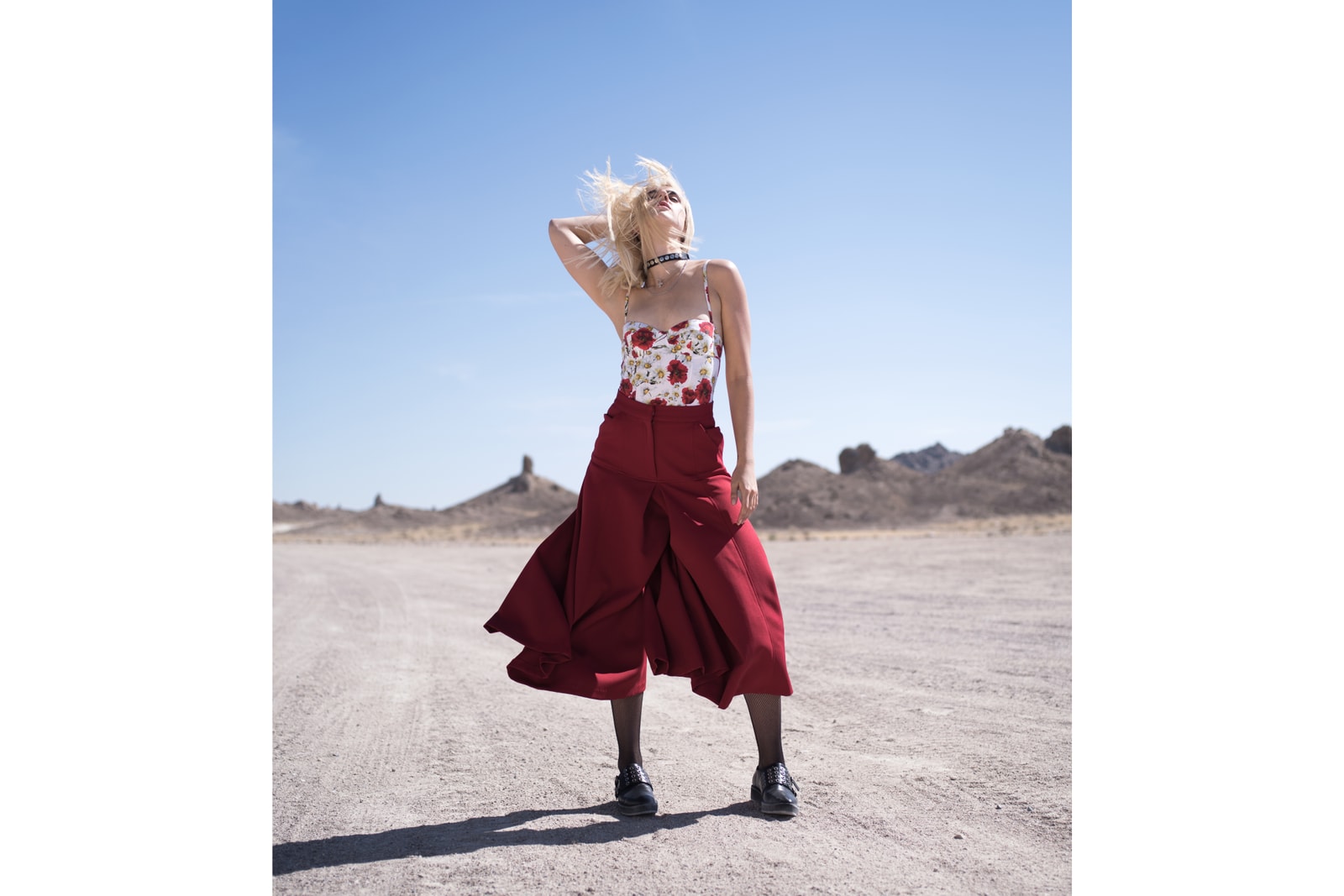 What are some of your favorite studio memories?
I actually spend three-quarter of my studio time alone, so I don't have the cozy studio memories that you might envision.  I was on a holiday in Iceland when I found out I needed to record vocals for "Cold Water" right away, so I do have a nice memory of recording them by myself in a small cabin in the middle of nowhere.
What kind of sounds and visuals can we expect from your next album.
Dreamy, nostalgia, euphoria, contrasts and personal tales.
What's something new that your fans will learn about you from this project? What has changed in your life that you want to share?
Well it's been a long time since my last album and a lot has happened and I'm been through so many processes – both artistically and as a person. I guess what I'm sharing is more or less my thought process about all this, about my life and the time that has passed. About always longing for something indefinable, and about living in your own bubble but wanting to love.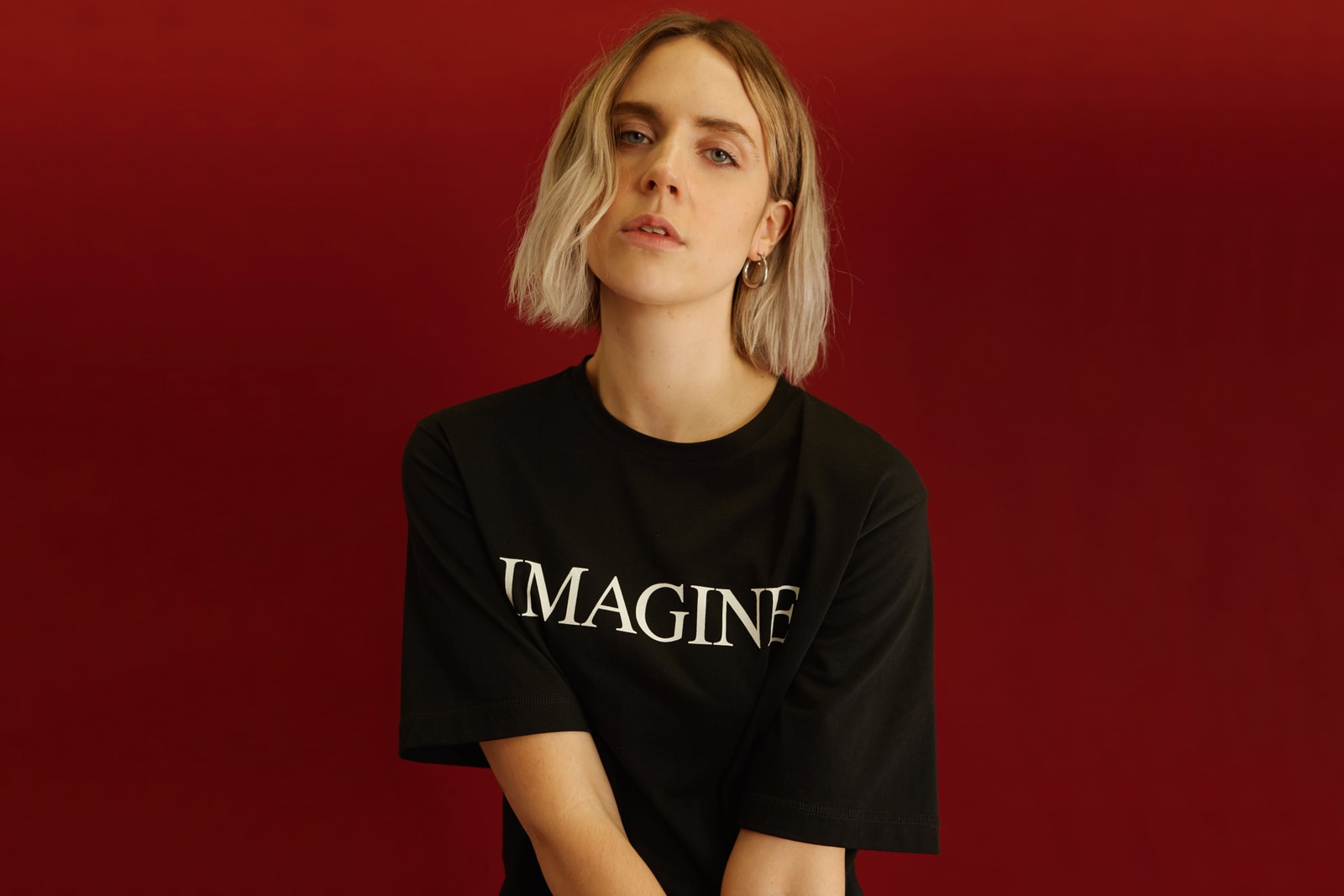 How has punk culture changed since you've started making music?
I actually think it's back stronger than ever these days, especially in this last year.  That is kind of the beauty of it – the best parts stay the same.
Tell us what it is like on the road. How has touring and being on the road affected your style?
I love being on tour.  I have such a great little touring party, and it's nice to live on a house on wheels.  Living out of a suitcase can push you to try new things sometimes.  Laundry days can be hard to come by, so it can make you come up with some pretty interesting combinations you never would have tried otherwise!
We see you're no stranger to the runway both as a performer and model. Is fashion something you're interested in participating in creatively? 
I love fashion, it's no secret. I would love to go further down that road.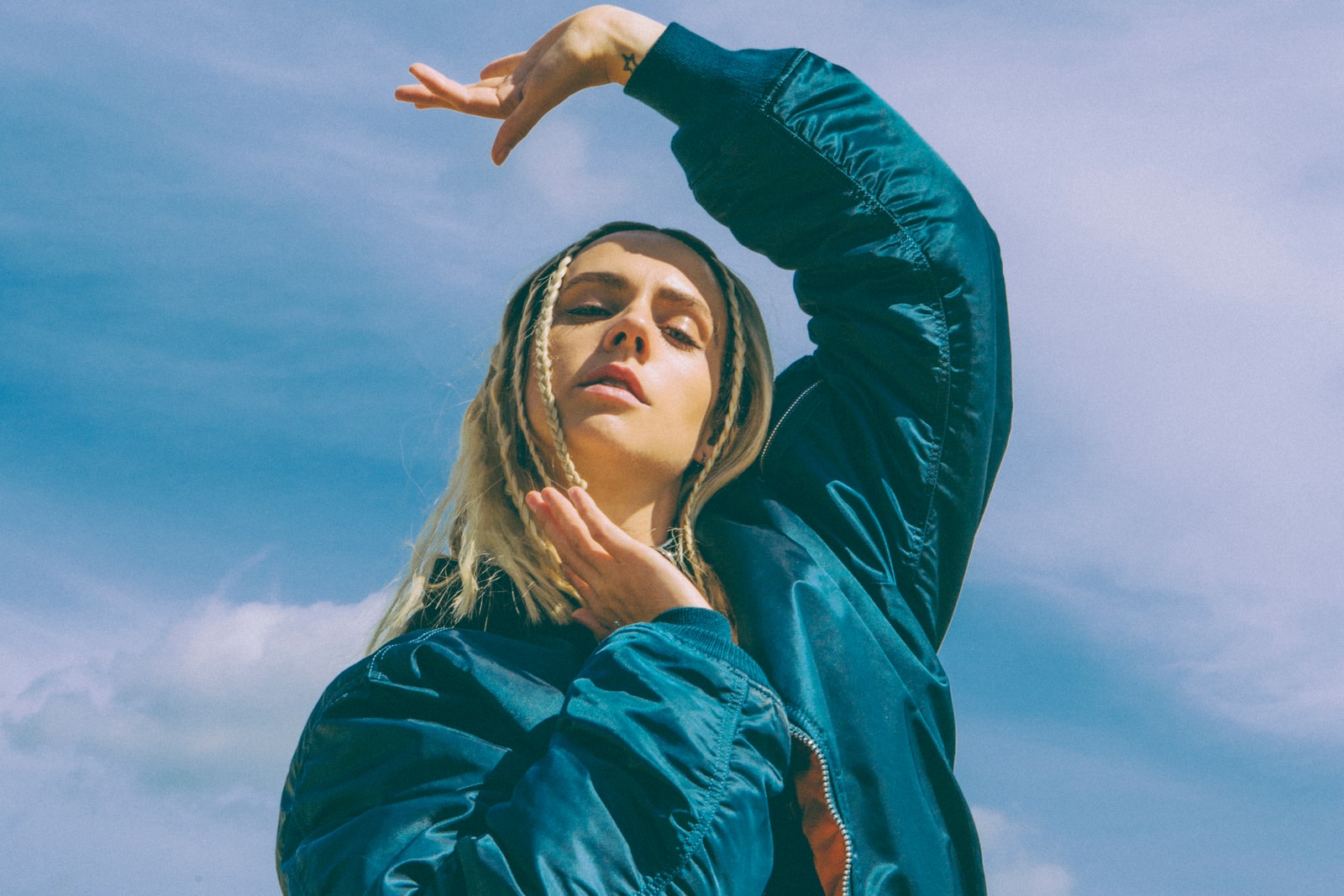 How does your style influence the music you make, if at all?
Well I guess music and fashion go hand in hand – and always has. Don't know what inspired the other in the first place but I don't think that matters. I do feel influenced by my style, but it's like an overall "style" mentality that sort of influences the wholeness of who I am if that makes any sense. To me it all melts together into one world – music, art, fashion, interests, et cetera and sums up into "personal style and taste" and that's what I think is really interesting these days.
Do you prefer outdoor festivals or indoor venues/arenas? 
That is hard to say.  I love the intimacy of a dark indoor venue, but I've played some amazing festivals out in nature and that has its beauty too.  It really depends more on the audience than the venue, I suppose.
I've read that "Nights with You" is an ode to your best friend. Tell us how you've maintained your friendships as your career has grown.
In the first years of my career it was a bit hard because it was all so new and exciting to me and I didn't really know how to juggle those two very different lives that I had. One being "normal Karen" and "MØ/Career Karen." It took a while to learn how to go about it, but now I feel like I'm much better at when to prioritize what.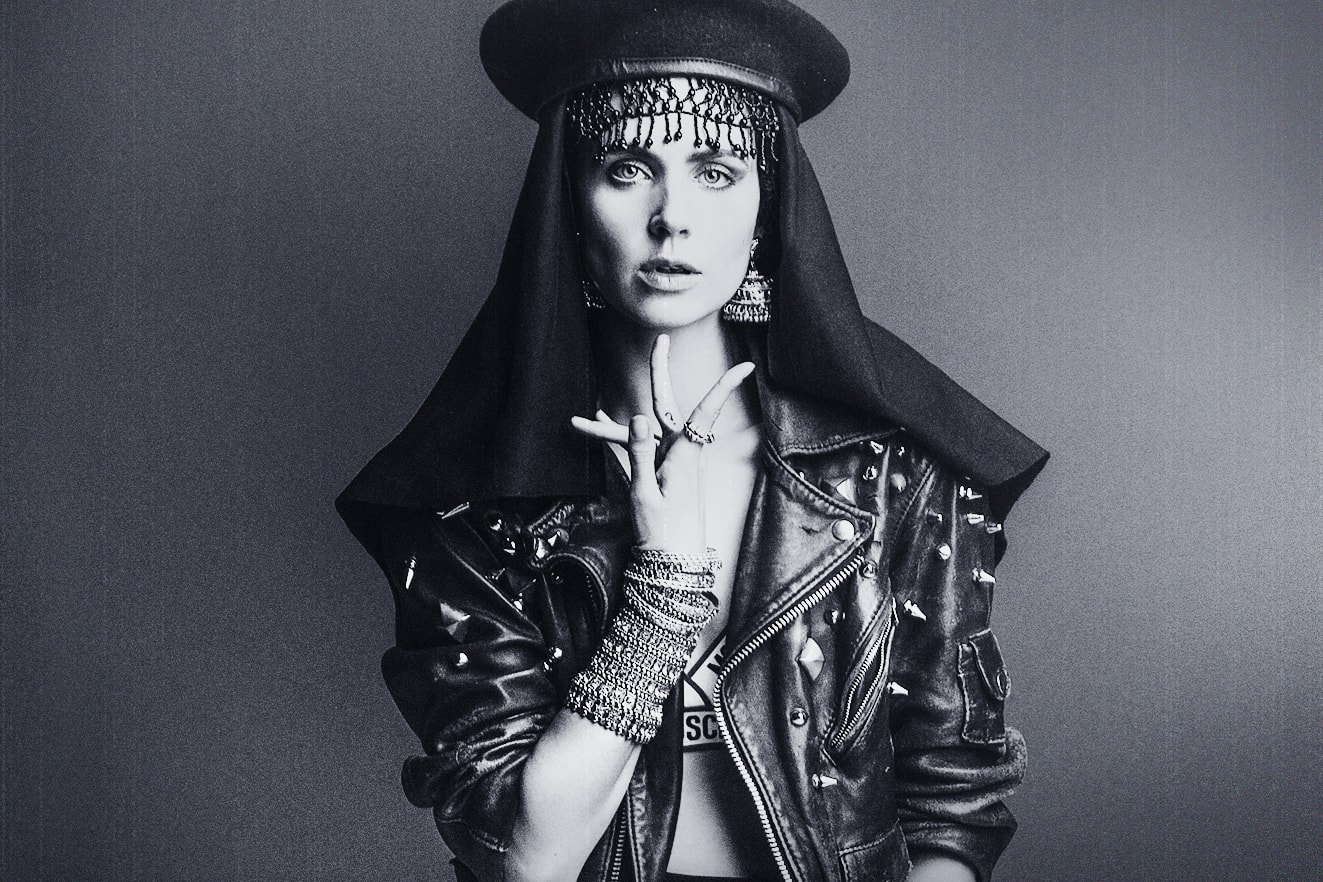 If you're in Hong Kong, you can catch MØ at the Clockenflap Music and Arts Festival, where she'll be taking the stage with several other artists including Jungle and Stormzy. The festival will be on between November 17 and 19. Peep the lineup below.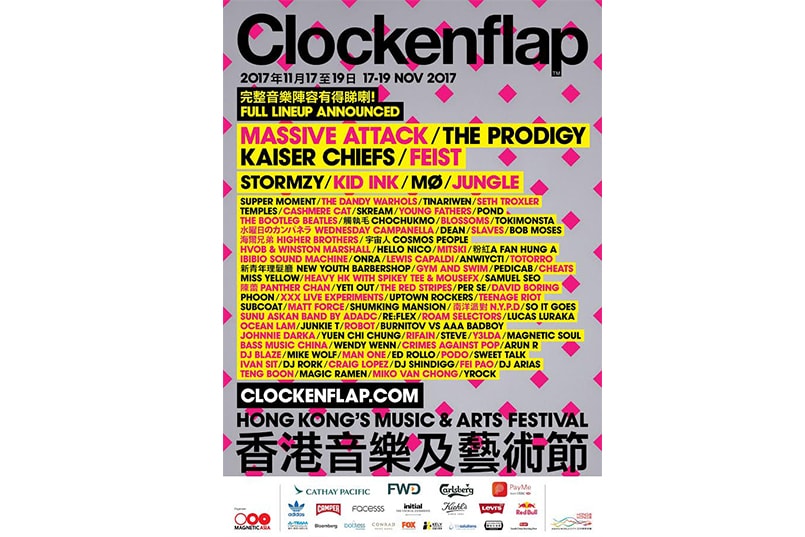 Interviewer

Esiwahomi Ozemebhoya/Hypebae
Editor

Tora Northman/Hypebae
---
Share this article