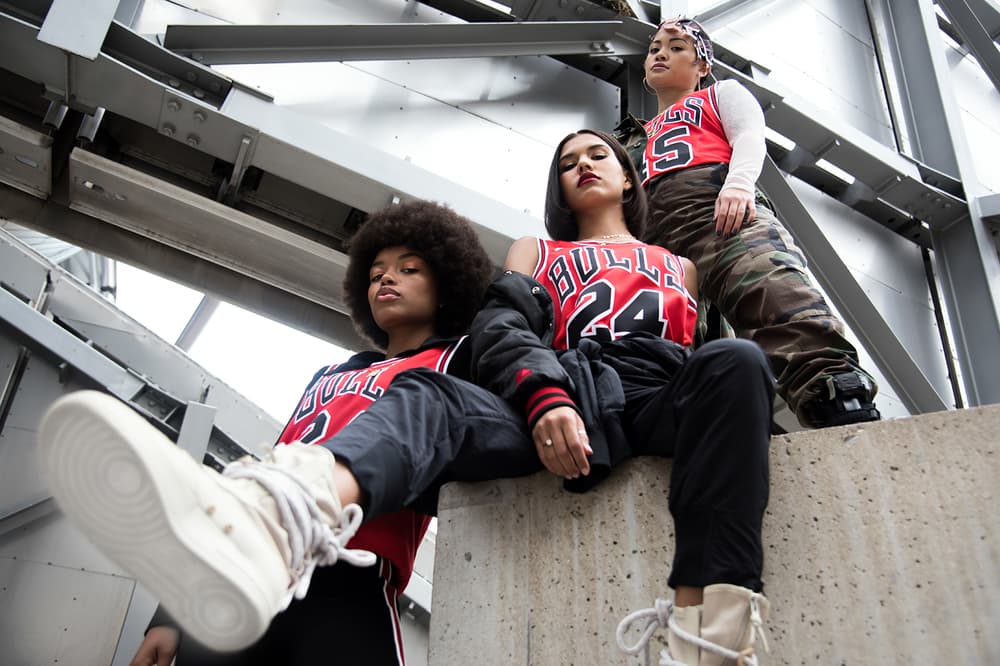 1 of 8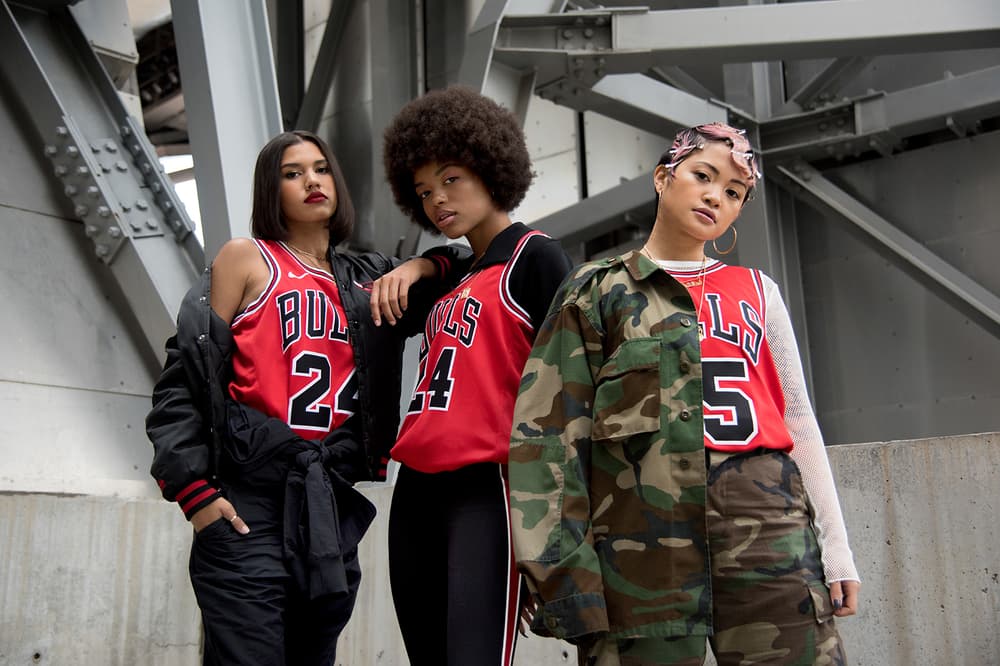 2 of 8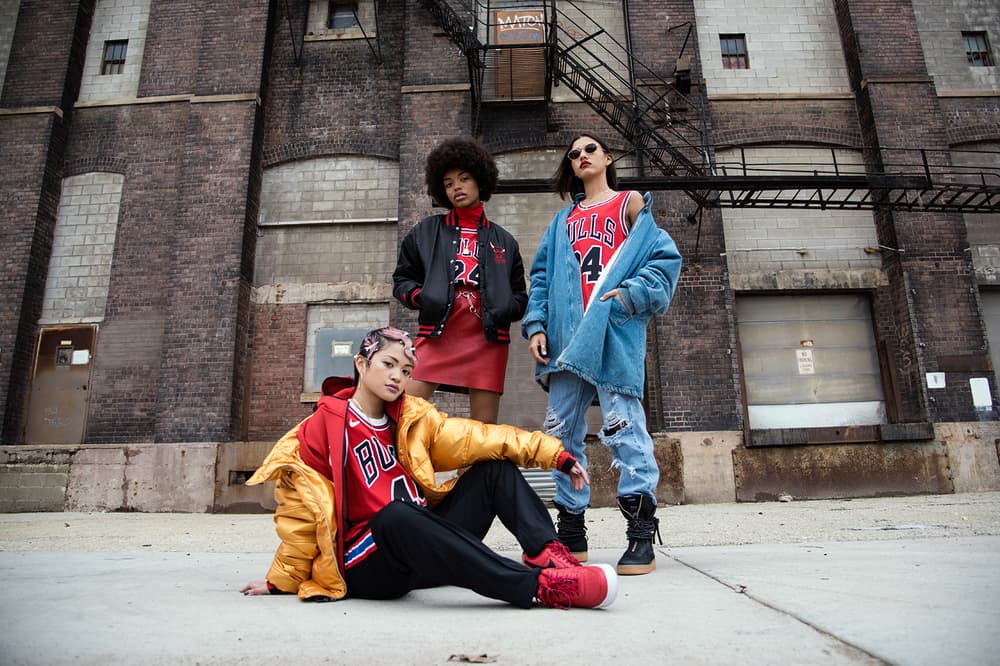 3 of 8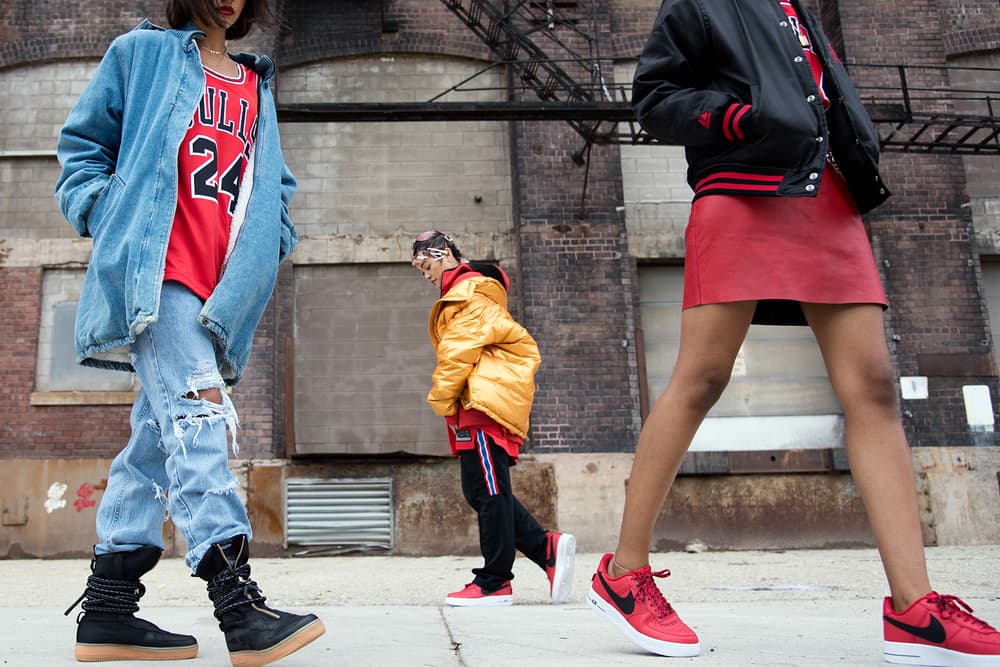 4 of 8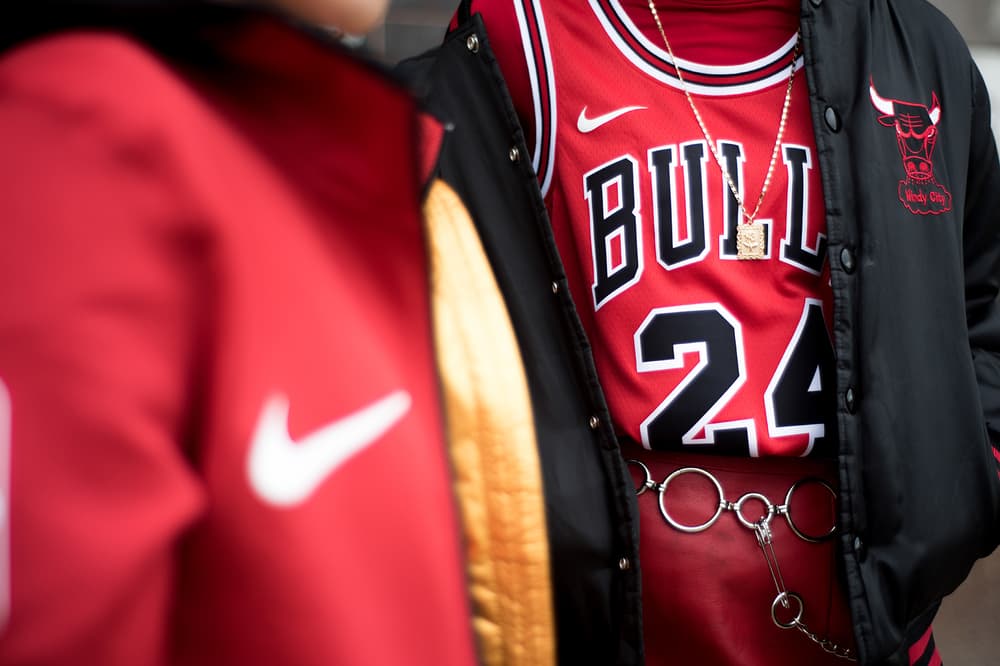 5 of 8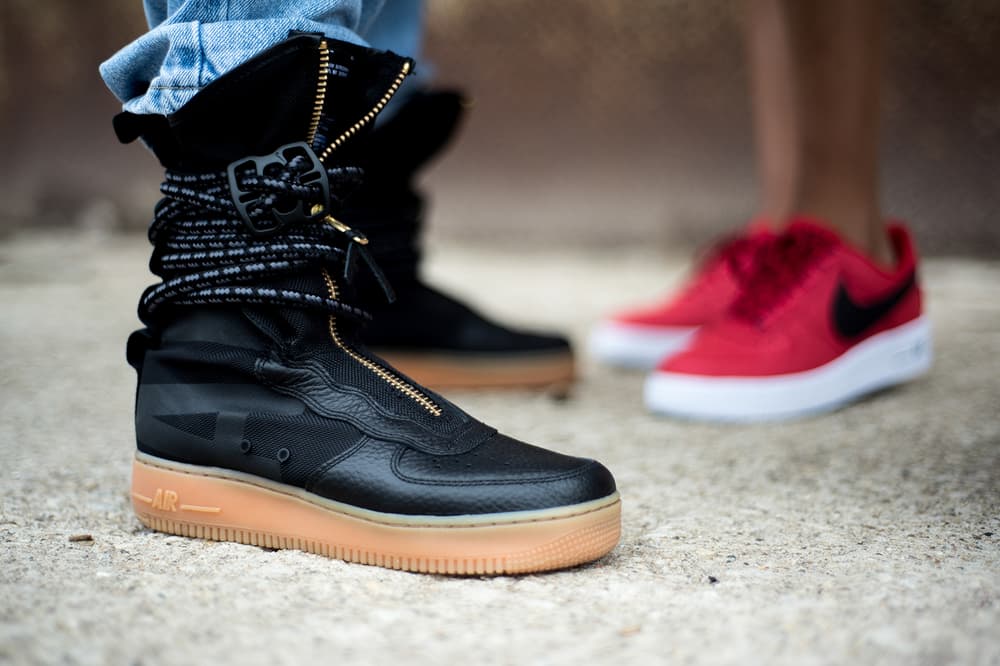 6 of 8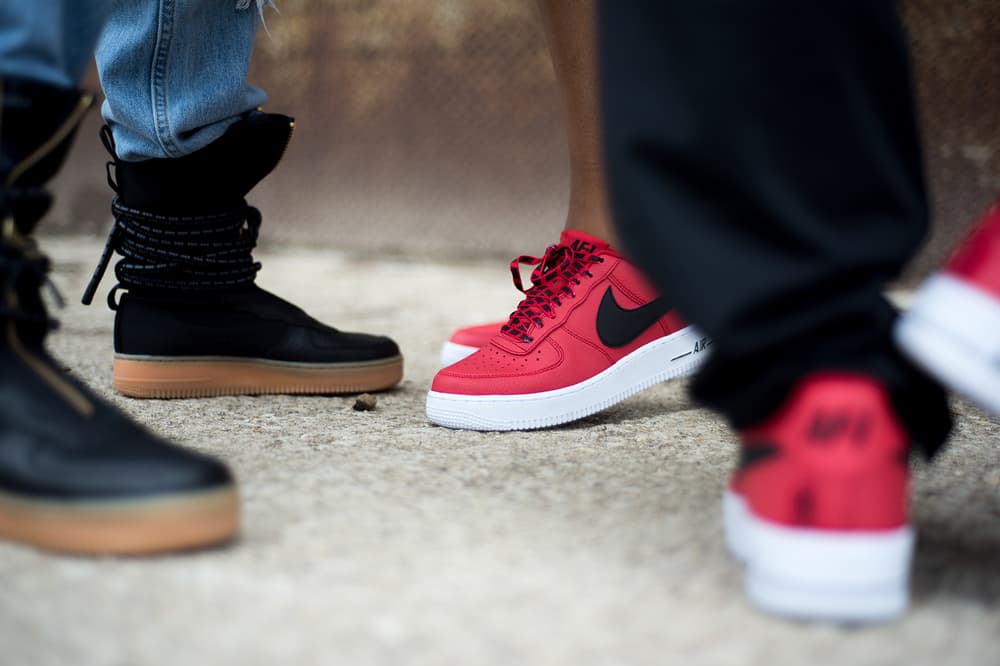 7 of 8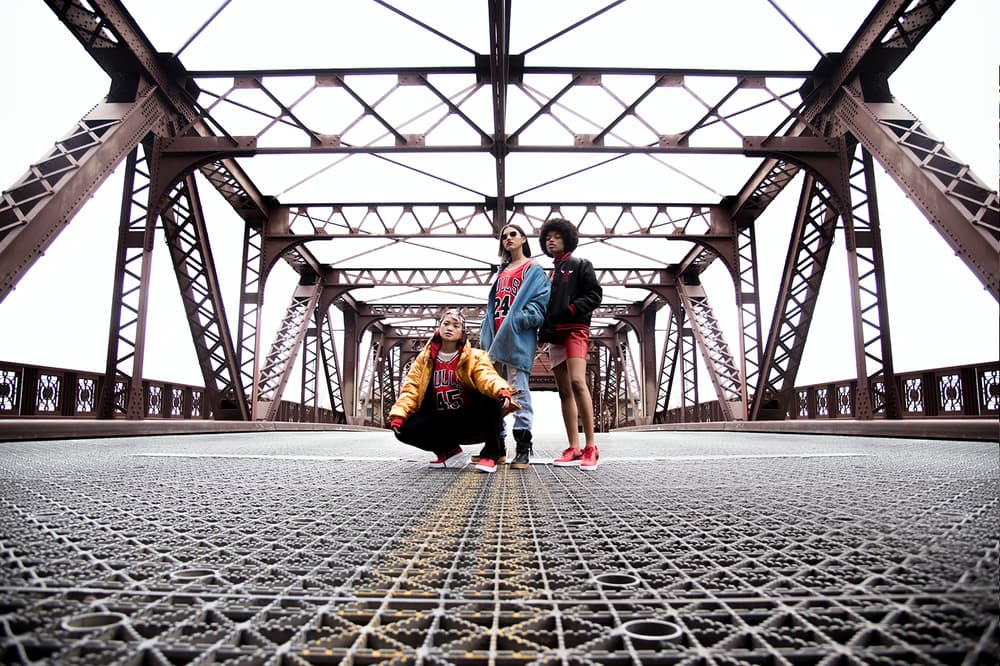 8 of 8
Fashion
Nike Shows Us How to Wear the Chicago Bulls Jersey in an Exclusive Editorial
With help by three Chicago natives – DJ King Marie, Ghogho and OJdiditt.
Nike Shows Us How to Wear the Chicago Bulls Jersey in an Exclusive Editorial
With help by three Chicago natives – DJ King Marie, Ghogho and OJdiditt.
To mark the Chicago Bulls' home opener and to celebrate its partnership with the NBA, Nike presents a new editorial around the iconic Chicago Bulls jersey with help by three Chicago natives.
Nike redesigned the piece, using sustainable recycled polyester and each resulting look uses approximately 20 recycled PET bottles. Footwear in the editorial looked to the Air Force 1 Low NBA in red and black and the latest SF AF-1 High while the Therma Flex Showtime Warm-up Jacket is styled to streetwear proportions – like all the other looks.
Check out the editorial above and read on to hear what basketball culture in Chicago means to @djkingmarie, @miaghogho and @ojdiditt.
1 of 2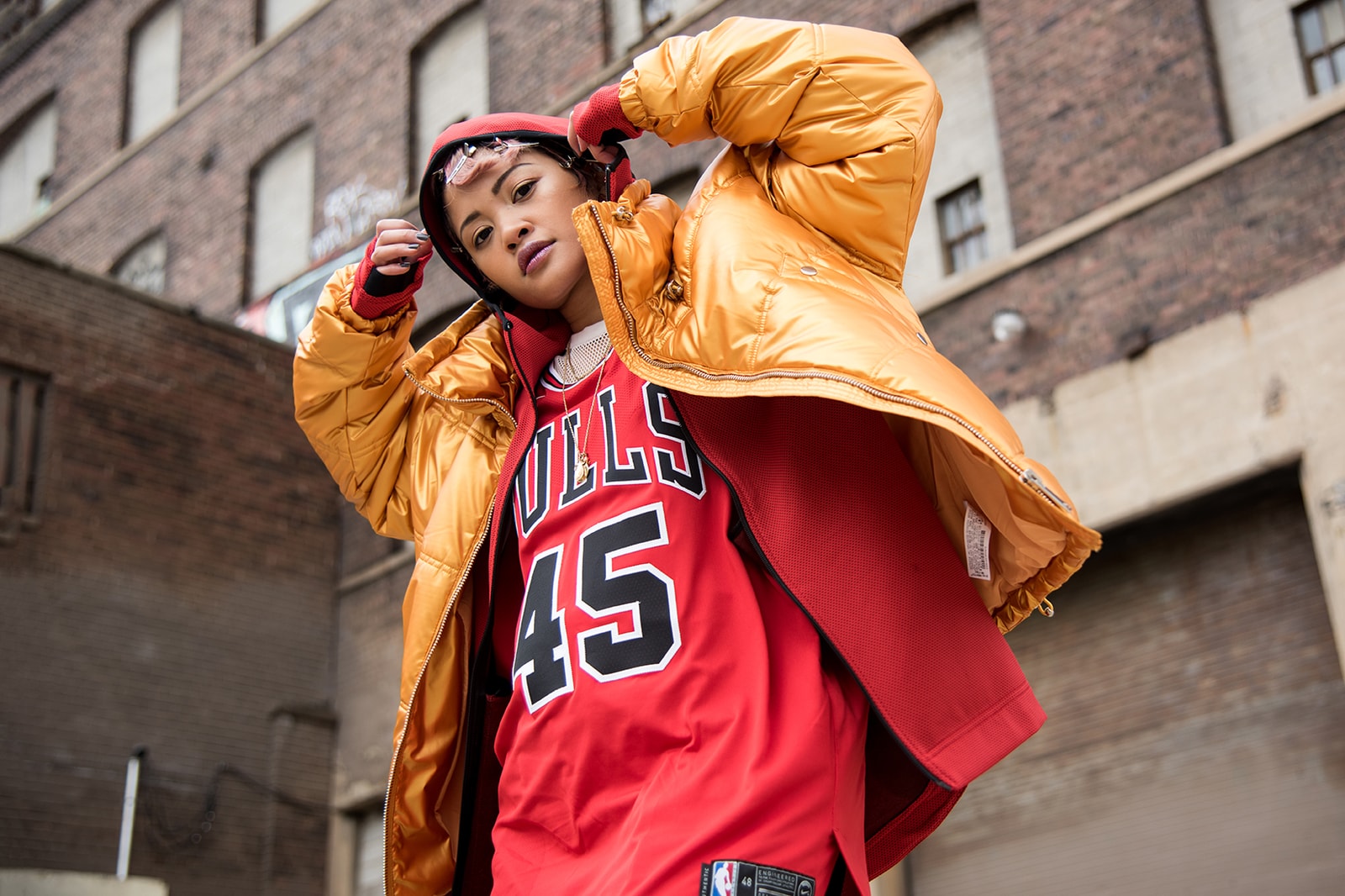 2 of 2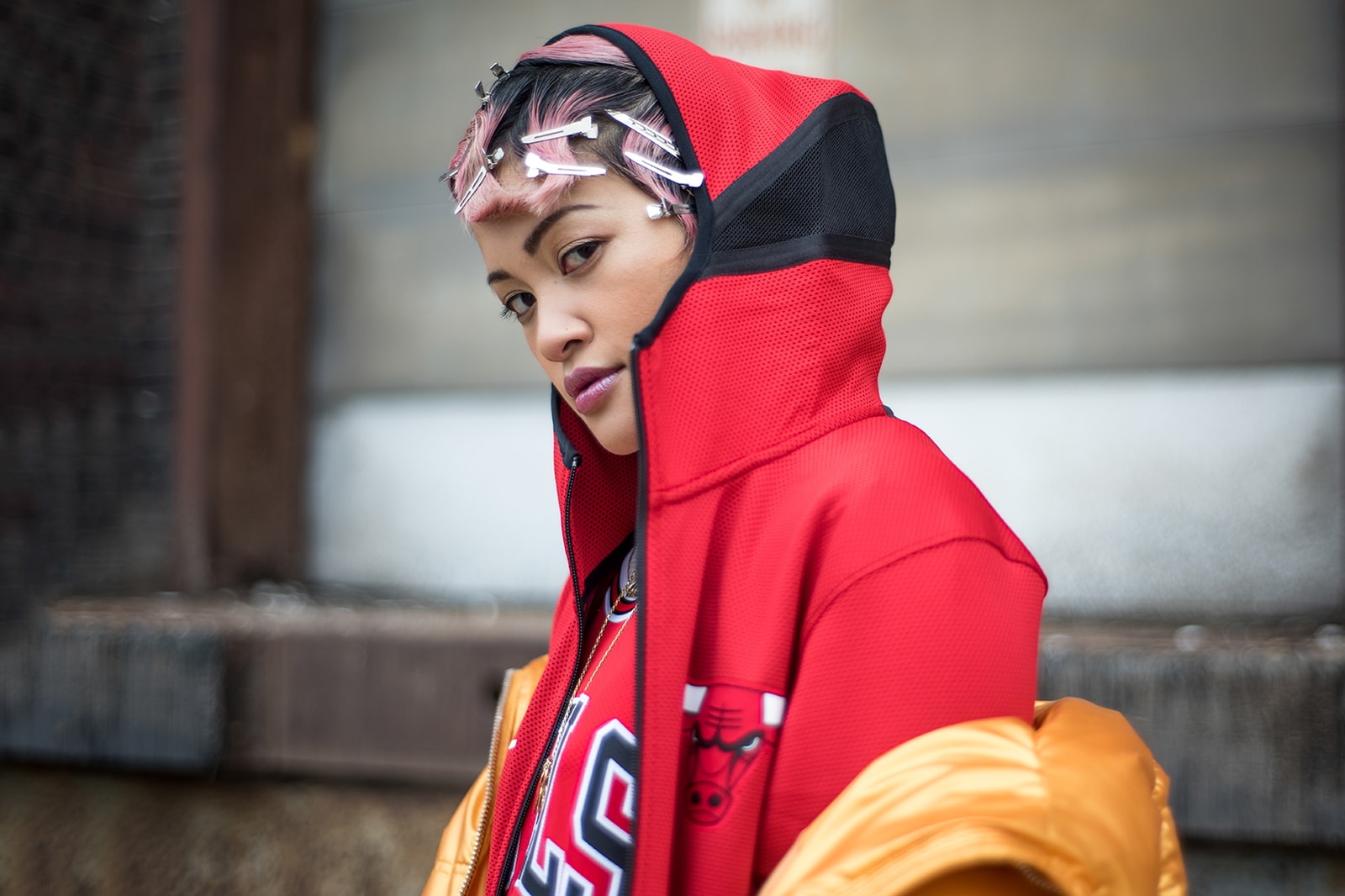 Do you consider Chicago basketball culture important to your style?
From collecting Bulls jerseys since I was a kid to wearing Jordans on my feet, Chicago basketball culture plays heavily into my style.
What did the Bulls mean to you growing up?
I'm grateful to have grown up during the Jordan era because the Bulls represent hometown pride to me.
How do you like wearing your jersey?
On a regular day I'd wear the jersey with fatigue cargo pants, a flannel or denim jacket, and of course some Js.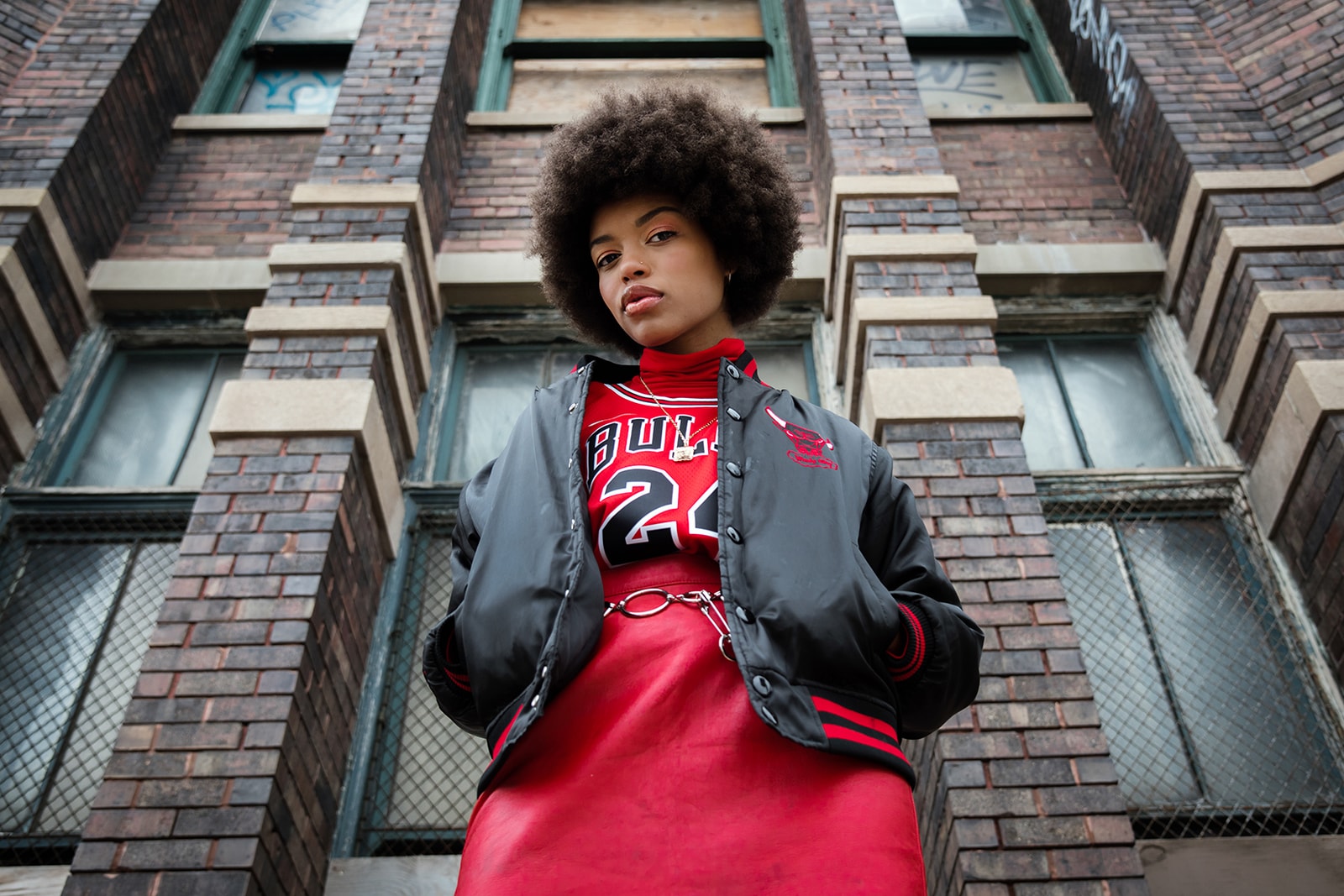 Does Chicago basketball culture play an important part in your style?
I've been a sneaker gal at heart forever and the Jordan shoe has been an essential in my wardrobe since age 8. Retro 1s are my most worn sneaker.
What did the Bulls mean to you growing up?
I'm pretty young so I missed Jordan days, but when D-Rose came to the league it was wild. It gave me a sense of pride and inspired me to see someone from the city make it and put on for us!
Any advice on wearing a jersey?
My first instinct is to wear it oversized, as a dress, or layered over a skirt that's just barely longer than the jersey. I like the play on sporty and feminine.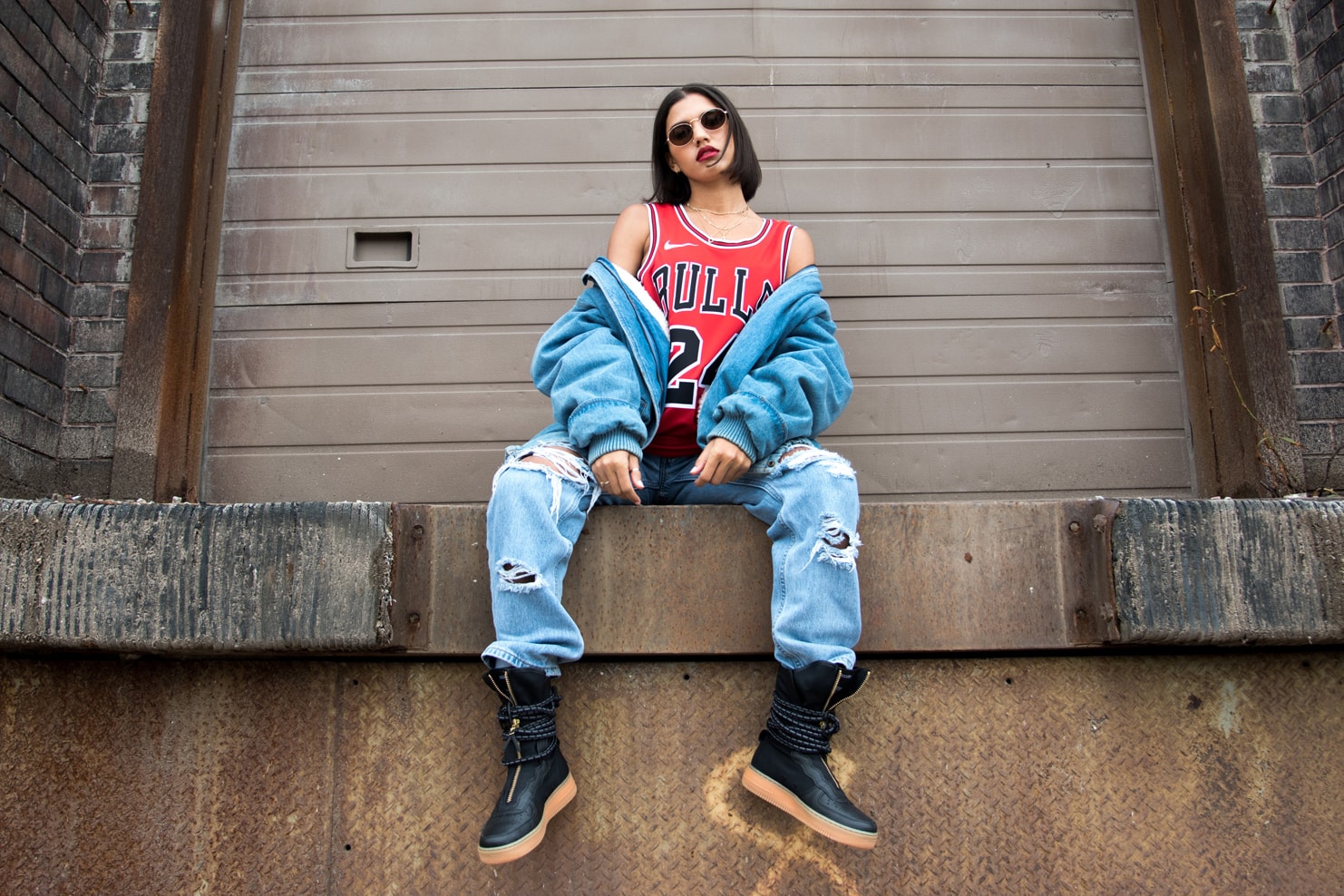 How does Chicago basketball culture play into your style?
Simply giving me the option to always wear sneakers and sports and athletic attire. Also I was raised during the Jordan and Bulls Championship era, so my father bought me Jordans and Bulls gear since I was a baby.
What did the Bulls mean to you growing up?
The Bulls era was special to me because of my grandparents. I was super young so I couldn't appreciate the actual basketball part but I felt the energy and glow they gave to the city. My grandmother was a die hard fan and she's my heart, so I would always watch the games and join in on the fun.
How would you style a jersey?
It would be on a super cozy wave – an oversized jersey, biker shorts, a dope jacket and a pair of white socks with my Jordans, of course.
Photographer

Bianca Garcia
Stylist

Olivia Goodman
Hair Stylist

Leatrice Lloyd
Make-Up

Mollie Gloss
Share this article