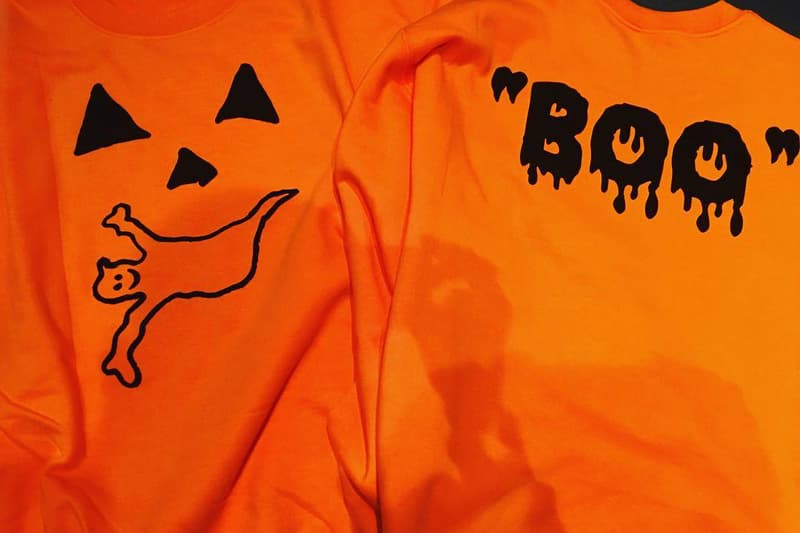 ALERT: Virgil Abloh Is Giving Away Halloween-Edition Sweatshirts for Free
"TRICK OR TREAT."
New Yorkers, you're in luck. Getting into the festive spirit of Halloween, Off-White™ helmer Virgil Abloh is treating fans to some limited-edition sweats.
In collaboration with artist Kamil Abbas, the designer has created a "Jack-o-lantern" crewneck in bright orange. While the front of the sweatshirt sees the face of a carved pumpkin, the back is printed with the word "BOO" in drippy letters. The biggest surprise of all? These shirts are now being given away for free at New York's EM PTY GALLERY. Simply say the secret code "trick or treat" to redeem this special gift.
You may find the shop's address as well as Virgil's Instagram announcement below.
Off-White™ EM PTY GALLERY
55 Mercer St.
New York, NY 10013
Share this article