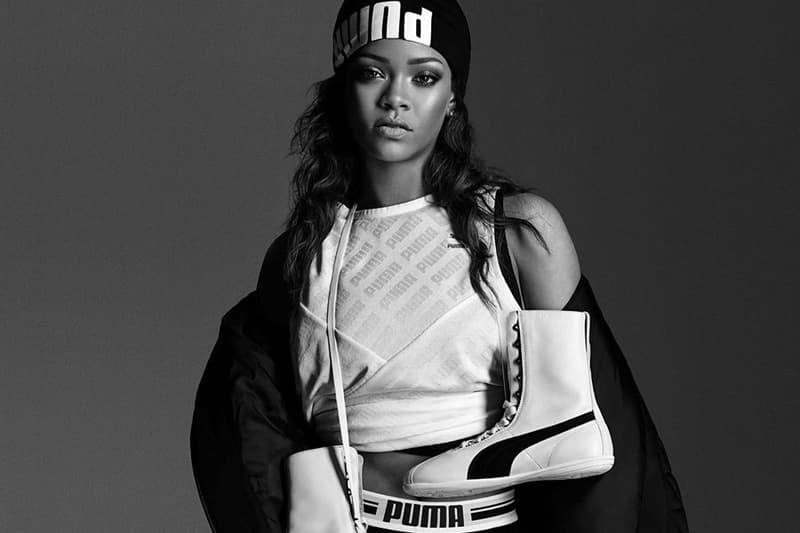 Fashion
Rihanna's Fenty PUMA Has Boosted the Brand's Quarterly Earnings
She's made the brand "hot again."
Rihanna's Fenty PUMA Has Boosted the Brand's Quarterly Earnings
She's made the brand "hot again."
Earlier this week, sportswear giant PUMA revealed that the company is excelling in the retail market with its most recent quarter yielding a stellar report. Sales reportedly grew 22.7% in Europe, 15.6% in the Americas and 10% in the Asia/Pacific area, and as competitors like Nike and Under Armour are facing struggles, PUMA is looking to continue its growth through collaborations with high-profile ambassadors such as Rihanna and The Weekend.
We've already seen the huge success of Rihanna's Fenty PUMA collections, generating a huge buzz around the brand. "Rihanna's relationship with us makes the brand actual and hot again with young consumers," Chief Executive Bjorn Gulden shared during a media conference, also revealing that PUMA North America's revenue hit the $1.4 billion mark last year, and that there may be a potential for even higher numbers once 2017 is over.
If you've missed it, Rihanna's Fenty PUMA got nominated for the Urban Luxe Brand title in the 2017 Fashion Awards, going up against big brands like Vetements and Supreme.
Share this article