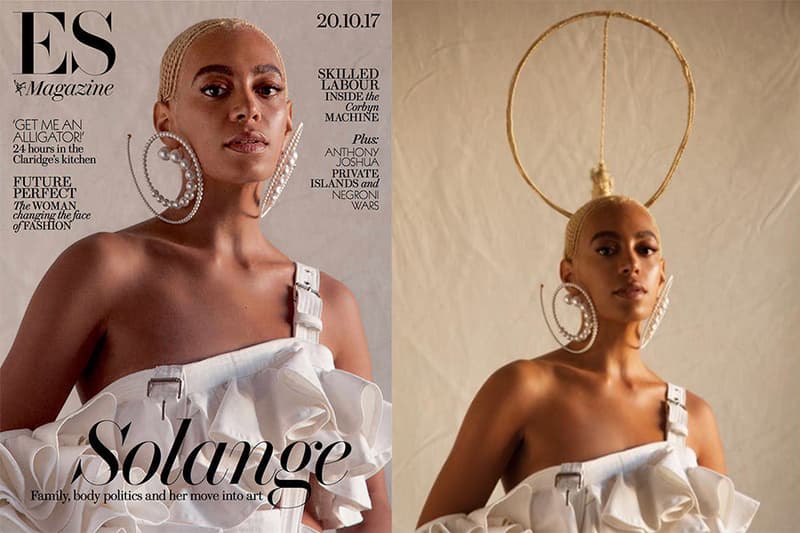 Solange Claps Back At Magazine With "Don't Touch My Hair"
After her braid was edited out.
Solange Knowles appeared on this month's cover of The Evening Standard,  and now the singer tells the magazine "don't touch my hair" after it appeared that one of her braids had been digitally removed. Solange has previously expressed the importance of hair in her culture, saying that hair is "incredibly spiritual, and, energetically, it really encompasses and expresses who we are." After seeing the cover, the singer posted the original image on Instagram with the caption "dtmh (don't touch my hair) @eveningstandard magazine," referencing the track from her album A Seat at the Table. The magazine has since apologized to the singer as well as the stylist and creator of the braid, and the journalist who interviewed the singer has publicly disowned the piece due to the backlash.
Peep the singer's post below, and see the cover above.
Image Credit

The Evening Standard, Instagram/@saintrecords
Share this article