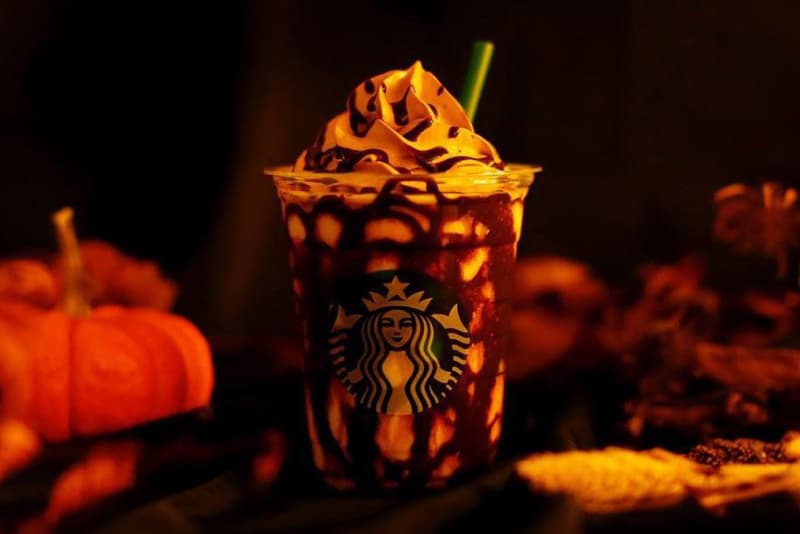 Food
Starbucks Just Dropped a Halloween Mystery Frappuccino and We Need to Try It Right Now
Get spooky.
Starbucks Just Dropped a Halloween Mystery Frappuccino and We Need to Try It Right Now
Get spooky.
In case you hadn't noticed, Halloween is upon us. And what better way to celebrate the spookiest season of all than with a novelty Starbucks drink. Having recently unveiled its Vampire Frappuccino, the coffee chain is back with another Instagrammable treat.
The Halloween Mystery Frappuccino, apparently inspired by "Halloween mischief," allegedly consists of a creamy caramel base topped with chocolate whipped cream and cobwebby chocolate sauce. A sinister sticker rounds out the beverage, ensuring that it looks perfectly eerie on your Instagram feed. Unfortunately, it's only available for a limited time this week at Starbucks locations in Japan.
If you're based in the U.S., why not try the similarly scary Zombie Frappuccino?