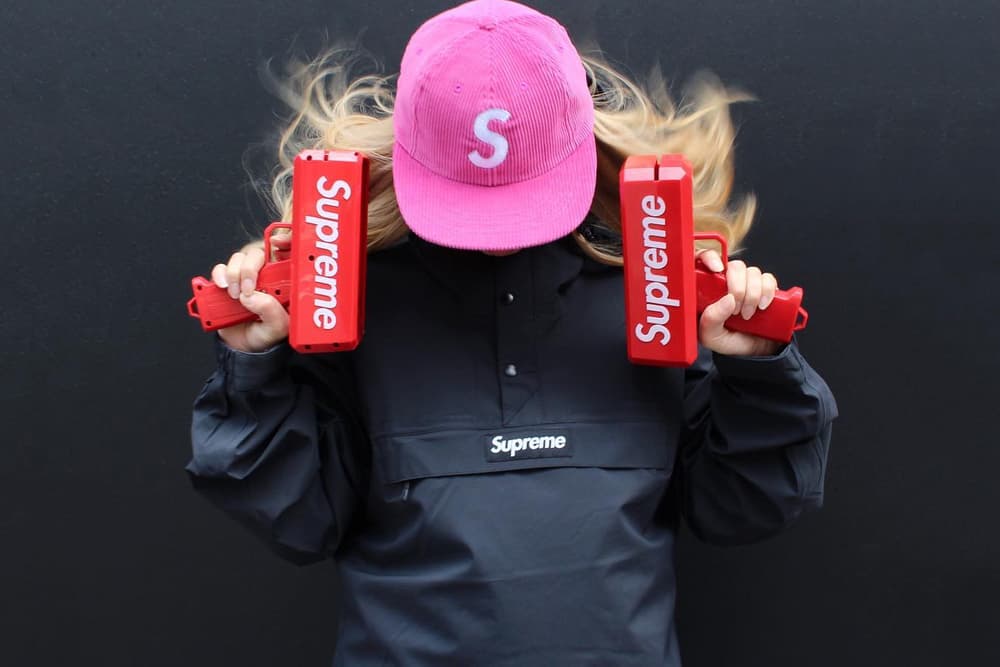 Fashion
For the Love of Supreme: These 6 Ladies Serve Up the Ultimate Streetwear Inspo
Peep our Instagram style guide for the cult-favorite brand.
For the Love of Supreme: These 6 Ladies Serve Up the Ultimate Streetwear Inspo
Peep our Instagram style guide for the cult-favorite brand.
Supreme has led the streetwear game for quite some time now. The menswear label has become a staple brand for cozy girls around the world, instantly recognizable for its ubiquitous box logo that can be found on T-shirts, boxers and satchels. These items have become favorites among both men and notable women like Rosario Dawson, Madonna, Kate Moss and Lady Gaga.
From its creation in 1994, Supreme has always reflected youth culture as a whole, adding shock value to the regular and the mundane. Its early designs reflected the high energy of skaters and punk rockers that frequented the NYC shop.
Over the years, the brand has collaborated with Nike, Jordan Brand, The North Face, Vans and most recently Louis Vuitton. Now more so than before — the hype is at an all time high. Each release captures the attention of the Internet and has become so popular that resellers are making a killing on its small stock. Currently, the most difficult size to purchase from Supreme is a small. This is a telling sign of the interest of women (and smaller men) who drive the demand of each drop.
Despite this, the brand has yet to create a women's line in its over 23 years of existence. Though its contemporaries like Stussy have branched into womenswear, Supreme stays staunchly in its lane. However, women also line up to cop from its famed Thursday releases that sell out in record timing.
With the opening of Supreme's new Brooklyn location, we've selected six ladies who rep the brand to the fullest. Among the bunch you'll see how they mix and match the gear to make it their own, showing that there is no limit to style no matter the gender.
Alina is a Moscow-based cozy girl who is committed to comfort. She weaves pieces from Supreme into her outfits for that streetwear seal of approval. Items like the brand's graphic tees and its crossbody bag can be seen paired with the latest style trends. She also sports the Supreme boxers just above her jean hem — reclaiming the styling tip popular among men.
Kim Duong merges European chic with streetwear. The Germany-based blogger is fond of the Supreme fanny pack which she fixes across her chest above her gold chains. From her head down to her feet where she sports Supreme's Old Skool collaboration, Duong is unafraid to make the menswear her own.
Sabreena Diamond of @fuhzz
Sabreena Diamond is a fun-loving girl with a love for everything bold. From her pink hair to the pieces she picks up, everything is full of vibrant colors. Bright, oversized jerseys and hoodies paired with her signature hair color create the ultimate streetwear darling profile. If the brand were looking for a face to lead its potential women's line — she would be it.
2 of 2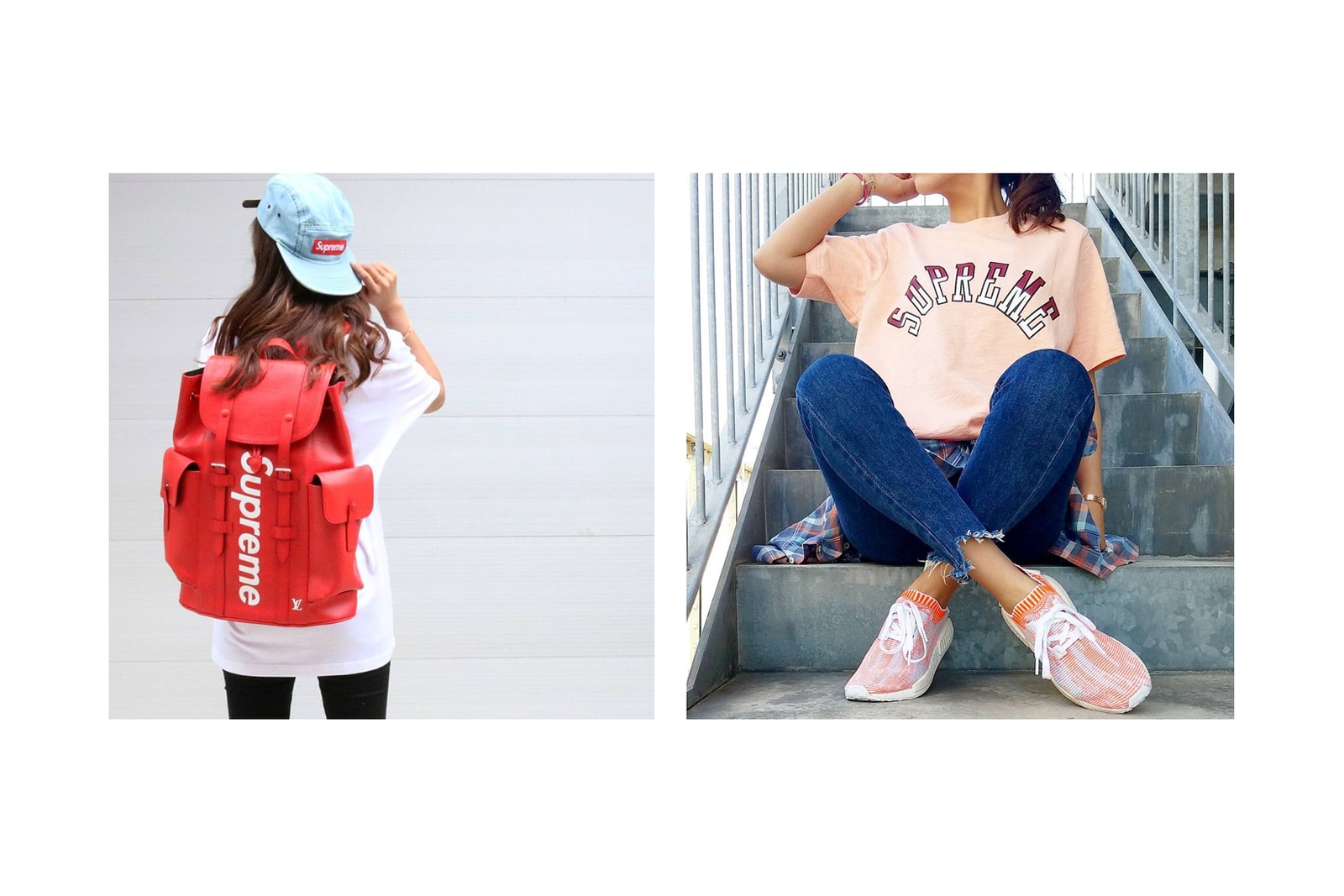 Photo:@_ruuckana_/caption]
Kana's looks get straight to the point pulling the label to the forefront. Her recent cops from the Supreme x Louis Vuitton collection has drawn a crowd to her page because of how rare each piece is. Simplicity is key for the this lady's looks.
Fei Fei is the classic cool girl that dresses better than everyone around. She sticks to the hoodies-trackpant-sneakers combo, always mixing and matching for extra effect. Fei Fei does a great job of selecting key pieces from each drop to create looks that work best for her small frame. Her style is both bold and a little tomboyish.
Miho is known for her love of all things Supreme. Not only does she cop almost every item from each drop, but she also picks up novelty items like the Gonz basketball. Each photo she uploads features the brand in some way, whether it be the box logo on her cap or her shirt — but never both. She curates whole looks from Supreme, serving you the ultimate style guide to all things hype.
Share this article