Too Faced Releases a Perfect Peel off Eyeliner
Limitless, glittery eye looks are on the horizon.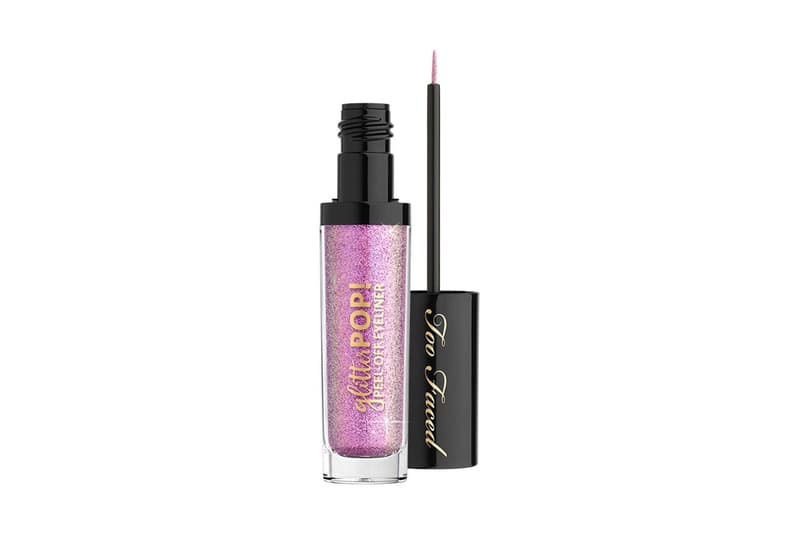 Too Faced just released a glittery new eyeliner described as "glamorously dramatic and fabulous." It's perfect for those looking to add daring liners to their makeup lineup for the fall season. The "Glitter Pop Eyeliner" comes in eight colors ranging from shimmery silvery "Glitter Ghost" to the bright magenta-hued "Kitty Glitter."
The glitter won't fall off after being painted on thanks to the innovative film formers that lock down the product. Each eyeliner can also be easily peeled off when you're ready for it to come off. It was made to be mixed, matched and even layered. "Glitter Pop Eyeliner" retails for $20 USD and is available online at Too Faced now.