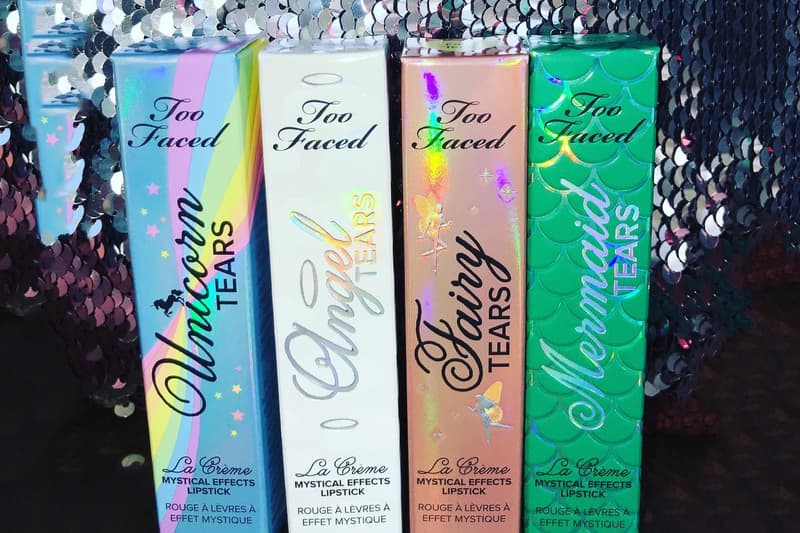 Beauty
OMG, Too Faced Is Releasing a "Mermaid Tears" Lipstick
As well as "Fairy Tears" and "Angel Tears."
OMG, Too Faced Is Releasing a "Mermaid Tears" Lipstick
As well as "Fairy Tears" and "Angel Tears."
It has been about a year since makeup brand Too Faced released its La Crème lipstick in the shade "Unicorn Tears," and it has since become a cult favorite among holographic lovers.
In a recent Instagram post, Jerrod Blandino, CEO and founder of the cosmetics brand posted a picture revealing that the brand would be expanding its mythical creature range by adding the shades "Mermaid Tears," "Unicorn Tears" and "Fairy Tears." From what it looks like we can expect more shimmery hues in story-like colors, and it is safe to say that this product could be a game changer.
The product has no official release date, but Blandino teased that we're looking at Spring 2018. Peep the new lipsticks, and stay tuned for more information.