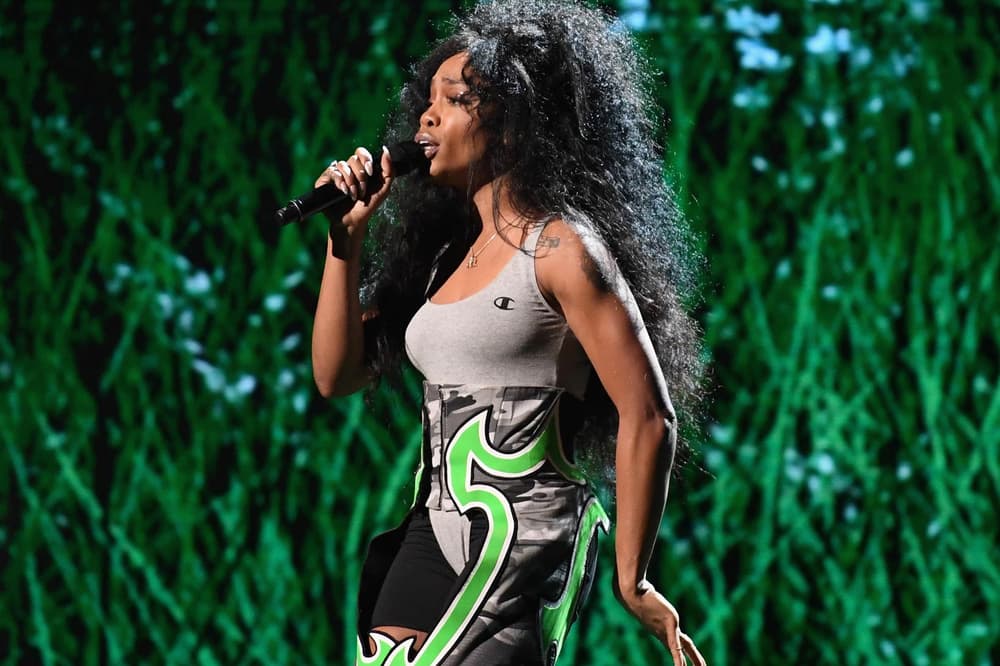 The Best Videos From Women Nominated for 2018 Grammy Awards
Visuals that stun.
The 2018 Grammy nominations represent a shift in the music industry. The voting system of the Record Academy has long been criticized for its imbalanced and unfair metrics that result in overhyped acts winning awards. The members of the Academy are required to vote for each category, no matter their specialty, resulting in acts getting awards that simply don't deserve them. Popularity and visibility have toppled true artistry, resulting in awards shows that have been lacking for the past ten years. Artists like Chance the Rapper have used his platform to campaign for individual genre review committees that will allow for voters to carefully examine the nominee pool, notoriety aside.
This year it seems the Academy got some things right. Though the system hasn't changed, labels have begun to hack it. Numbers have shown that not only streams but also YouTube views provide an accurate measure of the impact of music that hits the airwaves. Because of this, we've seen labels pushing artists to release compelling visuals for their buzziest hits. All the better for their fans.
Preceding the January award show, we've selected our favorite music vides from potential award winners. Take a look below.
Toronto songbird Alessia Cara is nominated for the 2018 award for Best New Artist. Her debut hit "Here" took the charts by storm establishing her as an act to look out for. She returned with a visual for her "Seventeen" song that brings a new meaning to "coming of age."
Cardi B in "Bodak Yellow"
Hands down, Cardi B has had the best year ever. After releasing two mixtapes back to back, she finally released a track that caught fire like never before. "Bodak Yellow" is a f*ck you anthem for the people who doubted the Bronx MC and a gruff affirmation of her power. She stars in the visual for the smash hit which was shot in Dubai. Cardi alone is the focus of each frame, as she should be.
Kehlani in "Distraction"
California crooner Kehlani is building a fanbase of the most loyal fans. Her easygoing and lovable persona is instantly relatable despite her life's trials. "Distraction" is a cutesy song that invites love into the life of a girl who may just be a hopeless romantic. The visual like her is a beacon of light.
Kesha in "Praying"
Kesha's video for "Praying" shows the evolution of her craft. Formerly, everyone's favorite party girl, her music has begun to develop more character following her public battle with sexual assault from colleagues. Sporting angels wings and playing the piano, the Best Pop Solo Performance nominee is saving herself.
Lady Gaga in "Million Reasons"
Lady Gaga is almost unrecognizable in her "Million Reasons" visual. Her raw album, Joanne, showcases a stripped down version of the pop megastar. Donning a millennial pink suit and heels, Gaga returns to her roots of melody and blues. Of course, the video's end has a treat for her little monsters.
The Weeknd plays Lana Del Rey's paramour in her "Lust for Life" visual. The clip chronicles a real Hollywood romance, misery and all. Rey's saccharine voice is simply mesmerizing on this track and her imagery is fit to match.
Lorde in "Perfect Places"
Lorde returns after a short hiatus to resume her pop throne. Her angsty and honest sophomore album Melodrama is up for Album of the Year. Backdropped by a jungle and beach, she dances like no one is watching in her "Perfect Places" video. The visual is the perfect companion for the liberating track.
How exactly does she do it? Rihanna has managed to reach the peak in the music, fashion and beauty industries all while maintaining her smile and style. The fatalistic "LOYALTY." visual is one of her few guest appearances with alongside rap's own baby legend, Kendrick Lamar. Rihanna plays a spunky girlfriend who is down to get her hands dirty in the name of love. The duet is one of her best and we're hoping for more collaborations from the two.
SZA in "Supermodel"
TDE's SZA leads the women group with five nominations. Her debut album Ctrl struck a cord with women everywhere. Her storytelling and vocal performance is truly unmatched and this is demonstrated throughout the project. The "Supermodel" video is magical just like her ascension. No matter the outcome, 2017 was a victory for the long-haired songbird.
Share this article