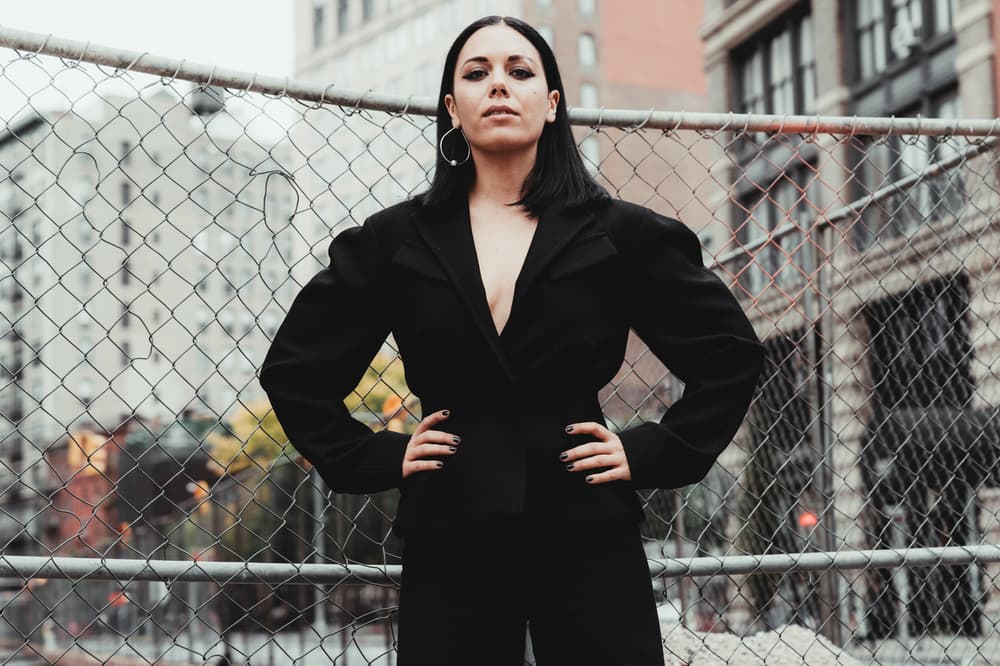 1 of 2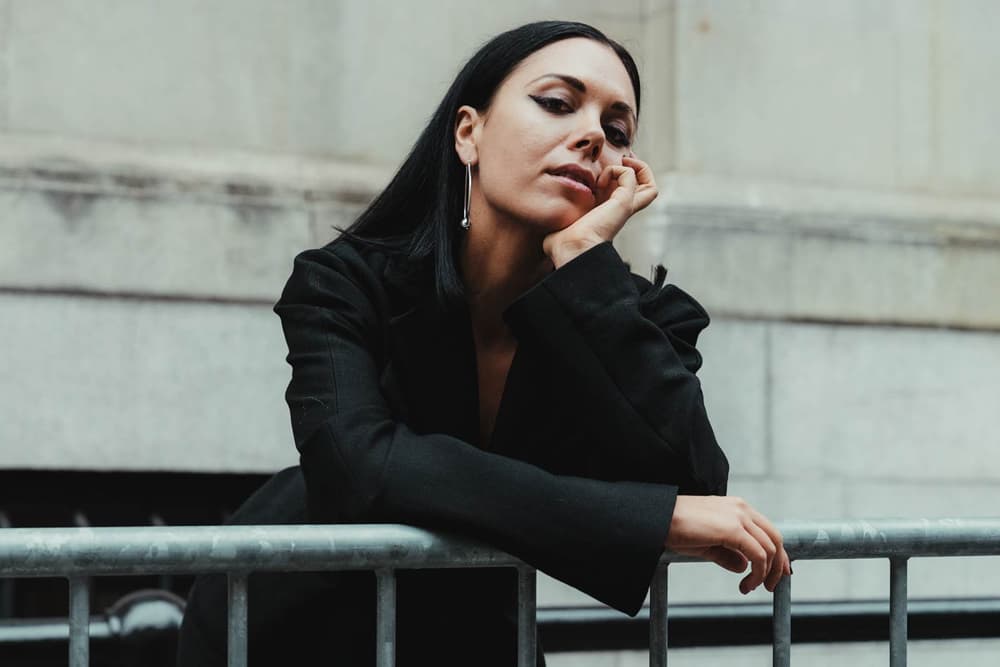 2 of 2
BAEwatch: George Maple
The Australian native opens up about her latest project.
George Maple's new album, Lover, is as raw as it gets. The Australia native strips down right before our very eyes, becoming vulnerable in a world that feeds on fake products. She delivers the 20-track project three years after her debut EP, Vacant Space, which sounds like it was written by a new person.
This difference speaks to the growth that Maple, born Jess Higgs, has gone through both personally and in her her career. Love and intimacy have always been the focus of her work, but with this most recent release we get access to a new part of her brain. For this week's BAEwatch, we got to learn about the development of this album and how her life has changed in the process.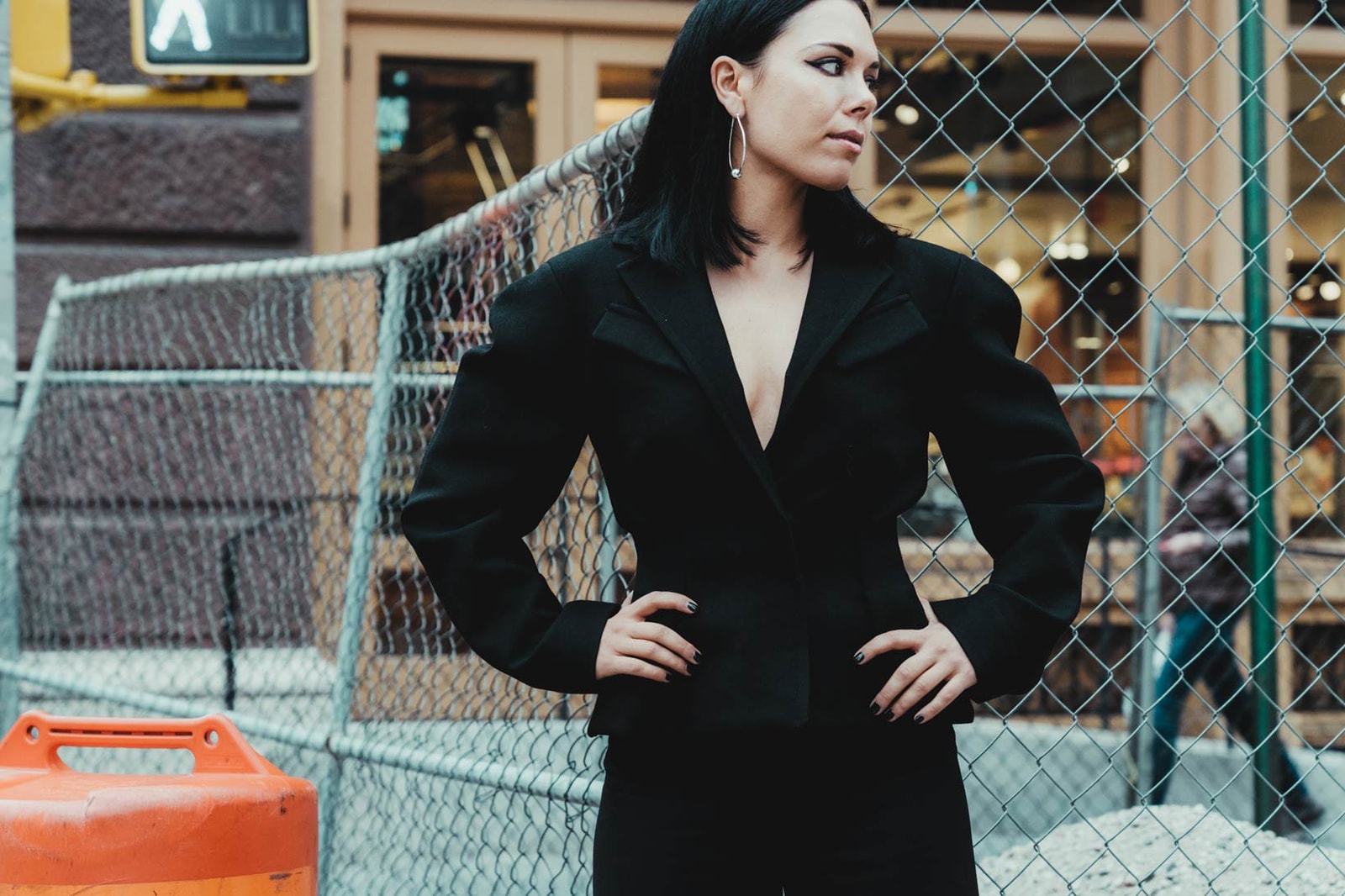 Tell us what has changed creatively for you since your last project?
So much has changed. When I wrote Vacant Space, I was spending the majority of my time in New York and London, both very urban places. I think the energy of the city I'm in naturally seeps its way into the music and art I create. I was also three years younger and I guess had different ideas about the world, about myself and about love and intimacy. These subjects seems to be my obsession in this current record. In hindsight, I had a lot of fractured pieces in my life I had not dealt with, which I think came out in the record. I experienced some heavy losses at a very young age and I carried them with me as opposed to dealing with them. This record was written when I was in my "big" relationship that I thought would last forever. It ended as I finished the record.
Now I can see where everything fell into place and simultaneously tumbled down the hill into the pit of lava. At the time, I just wrote what I felt. From a visual perspective, I was very camera shy and not interested in being the face of my project. It took a creative evolution for me to become comfortable and excited at the notion of being the centerpiece to my art as I always wanted the music to speak first and foremost. Over the three years, I developed an intense appreciation for the visual medium, for the fashion world and the arts community. I realized that we are in this really privileged and exciting position as artists in the 21st century where we can express ourselves across multiple mediums. I embraced that idea turning my fear of being the centerpiece into being objective about myself as a character in the world I was creating.
A lot has happened in three years, good and bad. Love and heartbreak, setbacks and victories. I guess life has happened and life dictates your artistic experience and outlook and therefore changes the final mode of expression.
I think this record is me opening up to vulnerabilities and finding strength in unconventional places.
What was the inspiration behind Lover? Do your fans learn anything new about you?
Lover is an observation and exploration of the notion of intimacy, in many forms. The power of intimacy not just in a romantic sense, but intimacy among humans in general. There's that little pocket that sits right in our heart space that harbors all the baggage from our current life (and past lives if you believe in that). I find it fascinating what happens when people enter your place of trust and vulnerability. It's as though you're opening Pandora's box, littered with all the good and the bad. Confusion, fears, obsession, lust, desire. It's so primal and animal. I guess this record was my first in-depth experience with real intimacy. I have often operated behind a veil or a mask. I can be guarded and I like to have boundaries and control. I think this record is me opening up to vulnerabilities and finding strength in unconventional places. As a perfectionist, life is full of "not good enoughs" and this record is simply a reflection of where I was at a particular point in my life. There are no veils here, it's multi-dimensional and complex, like me. I guess this is the first time people will really get inside my head unfiltered.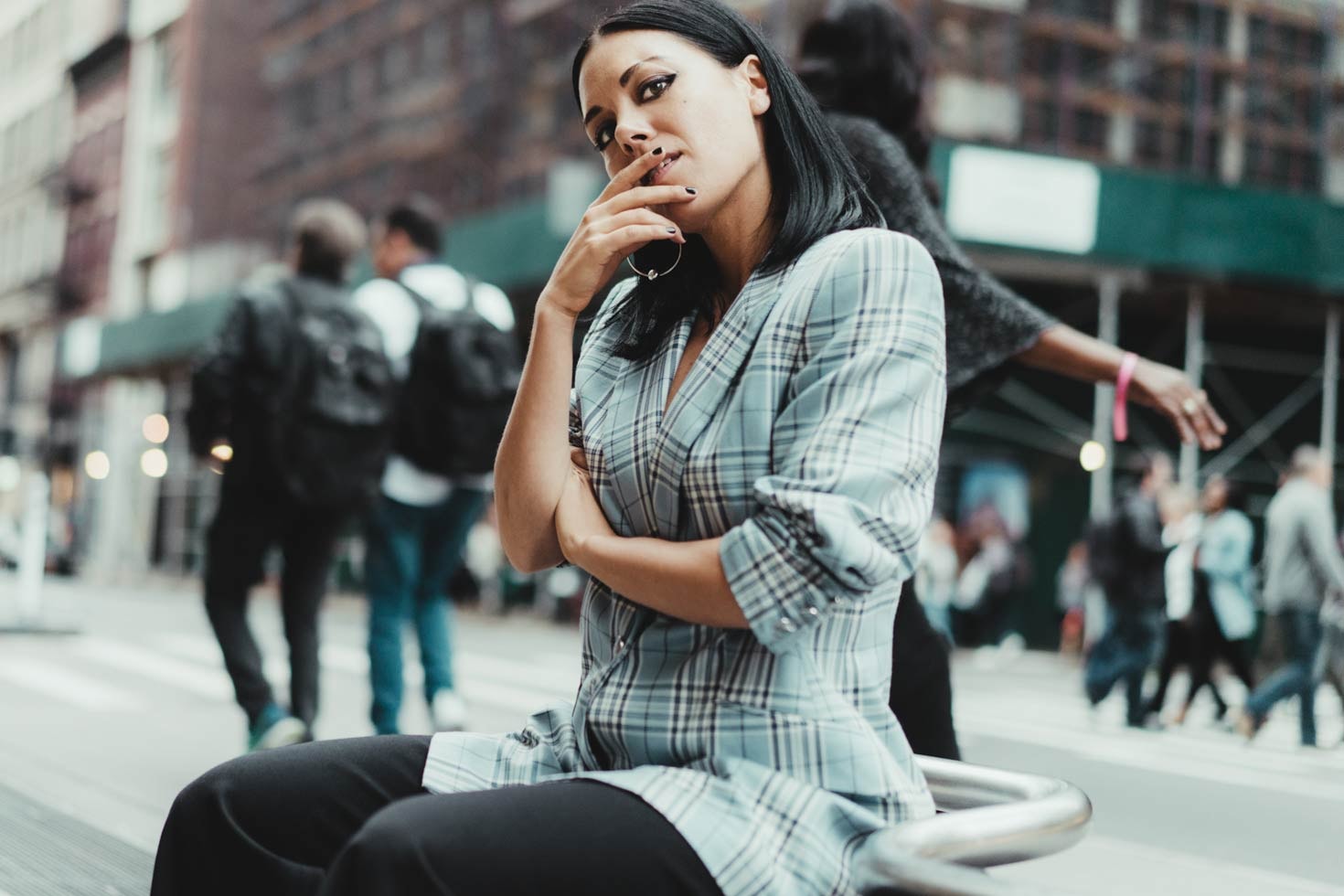 What's you favorite part of music making? Is it writing, recording, post production or visuals?
I need to constantly be flipping between all of them. I'm a Gemini and I think that's in my nature. Swapping mediums keeps me on my toes and keeps my creativity fresh. I have a million tabs open at once. I have to handle a lot of the back end of my business and I think that's one thing I hope to have more help with in the future. While I'm glad I understand the business side of my career and I'm lucky to have control over that aspect, my dream is to float away into a month of pure creativity one day. I love to create from scratch — the editing process is a learned skill, whereas the intial creativity is magic and it's something that makes me so happy and feel very free. By nature I'm a fairy who has had to learned skills to operate in the real world.
Your style is truly timeless. How do you approach dressing yourself everyday and for special occasions?
I actually spend a lot of time in gym gear when I'm in the studio or not on the road. I love to train and feel that I get a lot done in my trainers. As a complete contrast, if I am going anywhere in public, I will always be in heels and in some form of "performance outfit." It's like my armor. I've been that way since I was young. If my parents were entertaining, I would often change outfits three or four times for various meals. I used to dream of having a theme hotel. It's really amusing when I look back to my inner child and realize not much has changed. Now when I'm dressing, I dress to my mood or to some kind of strange theme. Since I cut my hair my friend/stylist often refers to me as sexy Madeleine which is a little disturbing but also very on point.
By nature I'm a fairy who has had to learned skills to operate in the real world.
What is one beauty item that you can't live without?
Really good skincare. Good skin is the key. It's tough to maintain on the road and so I carry a lot of face masks and also use ice to de-puff my face in the mornings.
If you had to choose one color to wear for the rest of your life, what would it be and why?
White. I like feeling clean and angelic.
Can you give us three travel tips for the girl on-the-go?
Sleep wherever you can, try not to drink on planes and carry good skincare. Also, the blankets on planes are good neck pillows if you roll them up.
---
Share this article