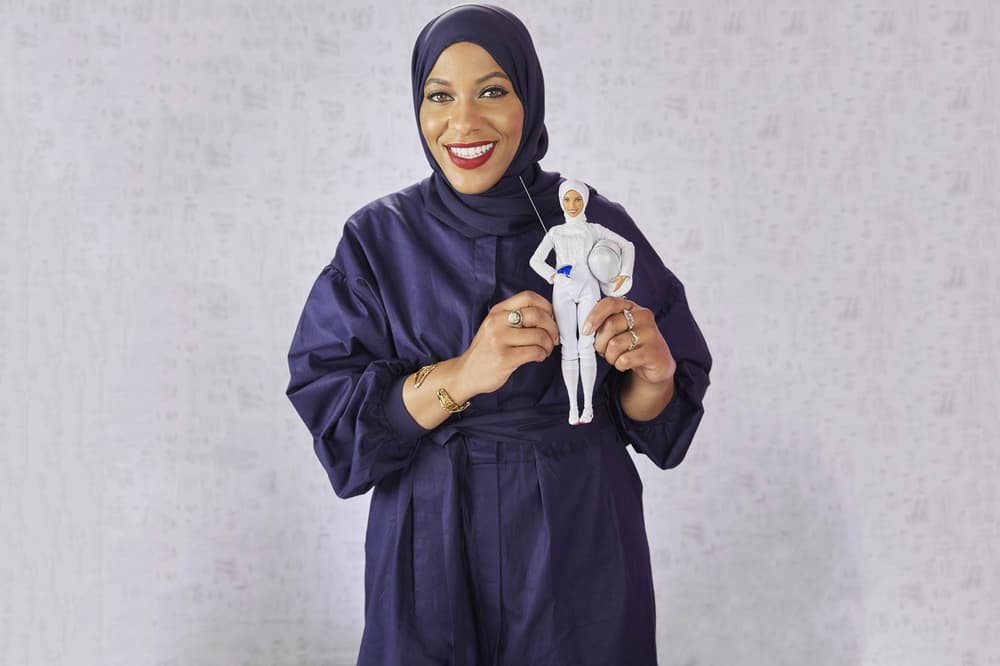 Culture
Barbie's New "Shero" Doll Is the First to Wear a Hijab
A historic moment for Olympian Ibtihaj Muhammad.
Barbie's New "Shero" Doll Is the First to Wear a Hijab
A historic moment for Olympian Ibtihaj Muhammad.
Mattel is honoring Olympian Ibtihaj Muhammad with her own Barbie. The "Shero" doll is modeled after the gold medalist's fencing uniform, which includes an all-white hijab. It marks an historic moment for Barbie, embracing the diversity of the women that serve as today's role models. In an official press release, Mattel's VP of Global Marketing shares the joy behind the doll's reveal:
"Barbie is celebrating Ibtihaj not only for her accolades as an Olympian, but for embracing what makes her stand out. Ibtihaj is an inspiration to countless girls who never saw themselves represented and by honoring her story, we hope this doll reminds them that they can be and do anything."
Muhammad plans to continue her to serve as a beacon for young girls, announcing that she is also in the process of launching a clothing line. Louella will be a one-stop shop for stylish and modest fashion for women who wish to stay in trend. Fans will be able to purchase her "Shero" doll early in 2018. Take a sneak peek above.
Share this article