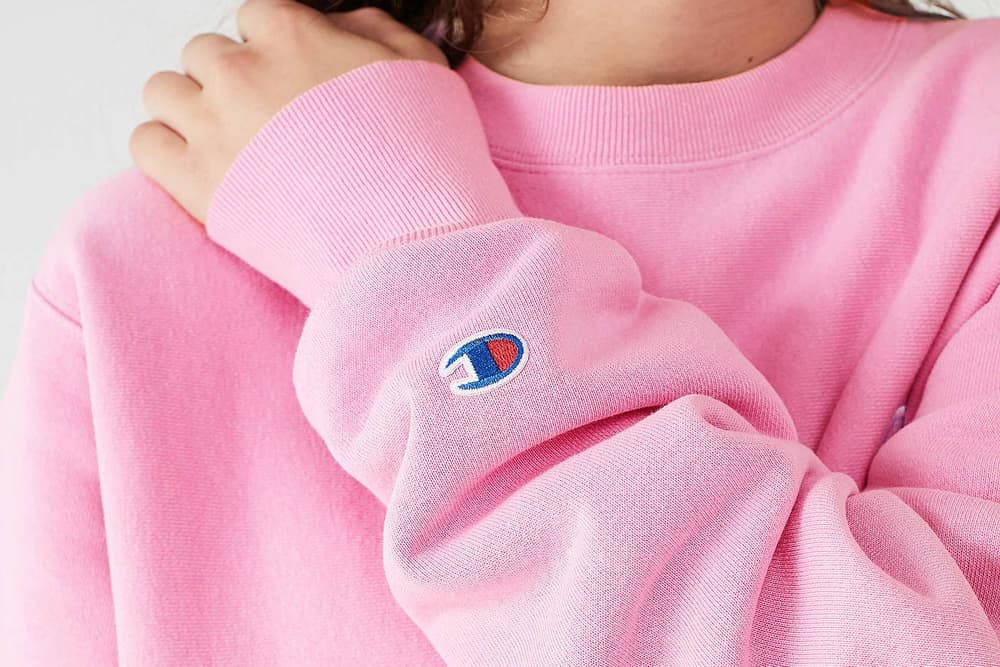 Cozy Girls, Here are 7 Champion Pieces You Need This Season
C's from head to toe.
The resurgence of Champion is one of this year's most interesting fashion stories. The American brand, which was founded in 1919, began to produce uniforms for athletic clients and later branched into the sportswear arena. It was then that its famed "C" logo was born creating a lasting legacy that would change in the late '80s. With the birth of punk rock and hip-hop, young people would sport its clothes for the comfort, affordability and flattering fit.
Throughout the '90s, the brand was weaved into the fabric of pop culture and became a symbol of cozy status. This, like all trends, calmed until recently where the brand has made strategic partnerships to restore its former glory. Collaborations with labels like BAPE and Stussy brought the brand to the forefront of the streetwear wave that is currently en vogue.
For those who'd like to revisit the brand or who are new to it, we've selected seven key pieces to help you integrate Champion into your winter wardrobe. Check out our round-up below.
Outerwear
In our eyes, the bigger the "C" the better. If you're wearing a Champion outerwear piece, people are going to notice. The classic oversized logo is a signal that the wearer prioritizes comfort over all. The brand's outerwear pieces tend to last long, as demonstrated by the large Champion vintage archive that currently exists online. Now would be a solid time to invest in a piece of your own.
Hoodies
Hoodies are Champion's specialty. The brand crafts its hooded sweaters with using patented Reverse Weave technology that wards off the cold and unwanted chill. This material is not only protective but it is also soft  — quite unlike other pieces in the market. On this canvas, the brand has been able to dream up hues and designs that are unique and give its fans pride to sport the logo.
Dresses
Cozy girls don't do dresses like everyone else does. If you're sporting a dress, it's with a pair of kicks to complement your overall carefree style. Champion's thigh-high dresses in cotton and jersey fills a gap in the market for casual frocks. These pieces can double as a long shirt and even be layered for an extra sporty flair.
T-Shirts
A solid tee is hard to come by. Champion's own are crafted from a premium cotton blend that is gentle on the skin. Its pocket tee holds its text logo right above the square as an accent for those who care to notice.
Joggers
Earlier this fall, we established joggers as the must-have item for fashion insiders. The cross between sweatpants and slacks gives ladies the freedom to switch up their look with little effort. Champion's joggers, similarly to its hoodies, are crafted from the finest materials and arrive in a variety of styles. Our favorite would have to be the slim-fit that adds a sleek shape to the figure.
Socks
We don't all have the budget for a statement pair of luxury socks. Champion's logo socks are well-made and comfortable — all a girl really needs. Its logo can be found right at the top adding a small accent to a subtle outfit.
Sneakers
Champion's Corporate Low sneakers are the ultimate footwear throwback. The '90s silhouette has made a return along with its apparel. Minimalists will appreciate the simple shoe that can be worn every day to the office and out for a day in the town.
Image Credit

@matylda_sala
---
Share this article