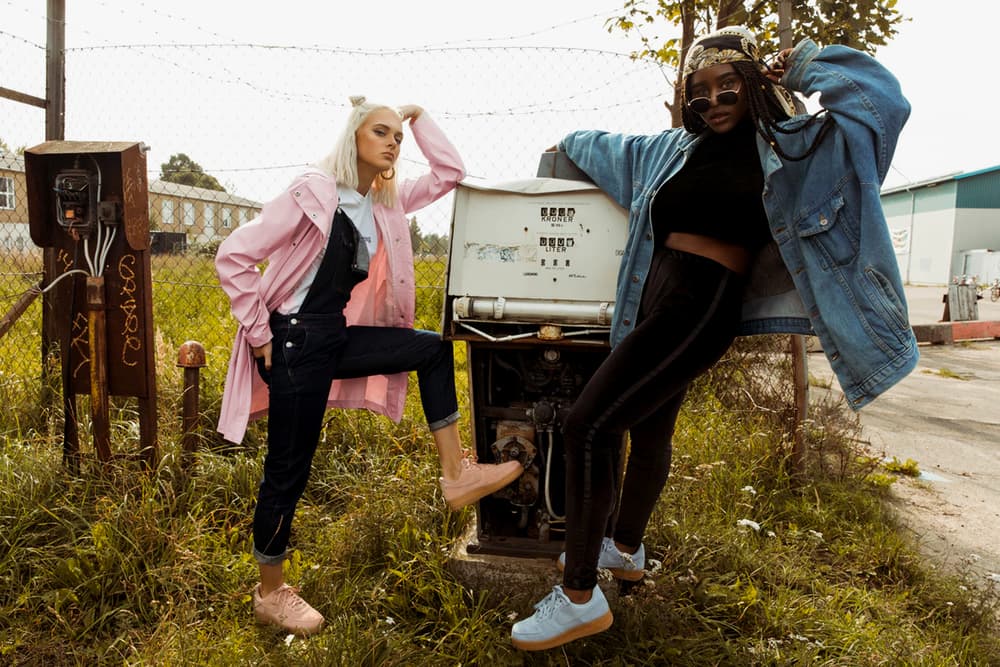 Fashion
More Black Friday Madness: Our Favorite Sneaker and Fashion Sales
Price slashes from Frankie Collective, KIMOJI, Naked and more.
More Black Friday Madness: Our Favorite Sneaker and Fashion Sales
Price slashes from Frankie Collective, KIMOJI, Naked and more.
We've already seen some of our favorite online Black Friday events, as well as beauty sales, and now we've compiled an updated list on some of the best sales on sneakers, fashion and accessories. Whether you're looking to secure yourself a new pair of kicks or update your phone with a new case, this is the weekend to grab everything at discounted prices.
If you're a fan of vintage and streetwear, one-of-a-kind pieces from Frankie Collective are a must-cop. Reworking items from Supreme, Champion and more, this Vancouver-based studio is making waves across the globe. Using the code "GETIT25," you can now enjoy a 25-percent discount.
Based in Copenhagen, Naked has established itself as a go-to spot for women's sneakers. Offering a vast selection of kicks for girls, this little spot is basically a Mecca for female sneakerheads. You can use the code "BLACKFRIDAY20" now to shop everything in the store with 20-percent off, excluding sale items.
colette has dubbed its own version of Black Friday as Blue Friday. Taking off a jaw-dropping 50-percent discount on a vast array of items, the beloved Parisian retailer is certainly going out with a bang – the store will be closing its doors for good on December 20 after a remarkable 20-year run.
Who doesn't need a Butt Pool Float or a set of Post Tit Notes? KIMOJI is now offering 40-percent off everything.
Home to one of the largest sneaker selections out there, Titolo is currently slashing 30-percent off prices at its stores in Basel, Berne, Thun and Zurich. Peep selections from Nike, Fenty PUMA, adidas, Reebok, New Balance, Le Coq Sportif and more.
From hoodies and phone cases, to panties and socks, cozy girls everywhere will be rejoicing at The Kylie Shop's 20-percent discount on items all across the site. Stock up on all things Kylie now.
A store just for the ladies, Maha is Amsterdam's premier destination for women's sneakers. Swing by the store now for in-store specials, as well as 30-percent off footwear and 40-percent off clothing.
This is London calling: femme-friendly sneaker boutique pam pam is marking down items all across the store. Grab your choice of adidas NMD's, Fenty PUMA Creepers, Converse Chuck Taylor All Stars and more.
Share this article