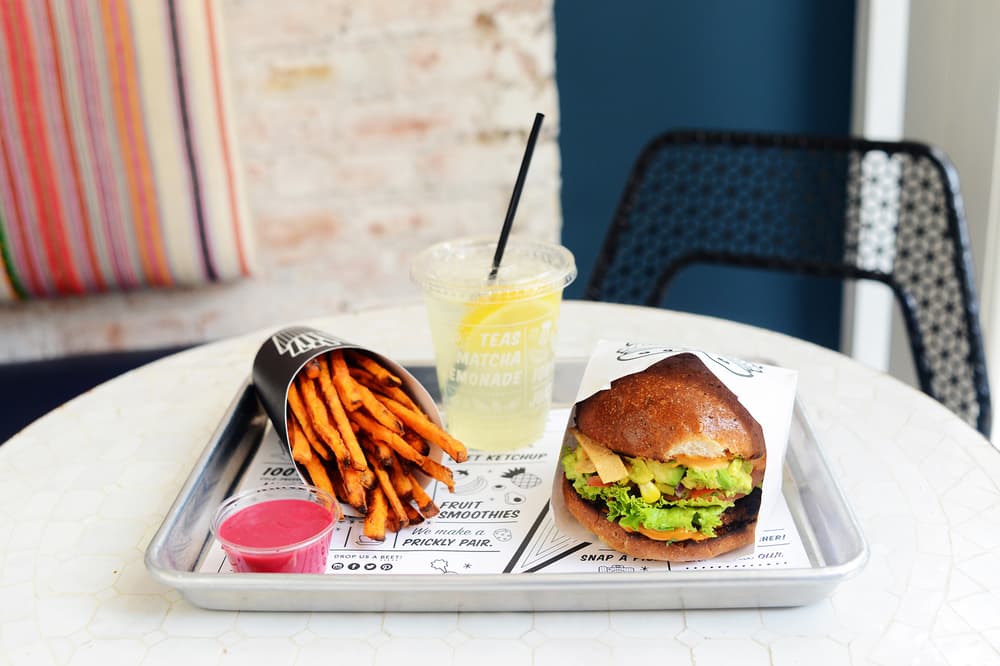 by CHLOE. Is Opening a Vegan-Friendly Restaurant in London
Get ready.
One of New York City's treasures, by CHLOE. is set to open up a shop in London in 2018. The 2-year-old, fast-casual restaurant is known for creating healthy, tasty vegan courses as well as Insta-friendly meals.
Originally conceptualized by vegan chef Chloe Coscarelli, by CHLOE. has been a hit in NYC — there are a total of five branches in the city and one in Williamsburg. The upcoming U.K. location is set to be the restaurant's first international branch. Fan favorites include the well-known mac n' cheese and their guacamole burger made with black beans, quinoa and sweet potatoes. The New York staple will land across the pond in Covent Garden with a new menu catering to the London population.
Stay tuned for more information on the official launch of the London branch next year in January. Head to by CHLOE.'s website if you'd like to visit a U.S. location.
by CHLOE. London
34-43 Russell Street
London WC2B 5HA
Share this article