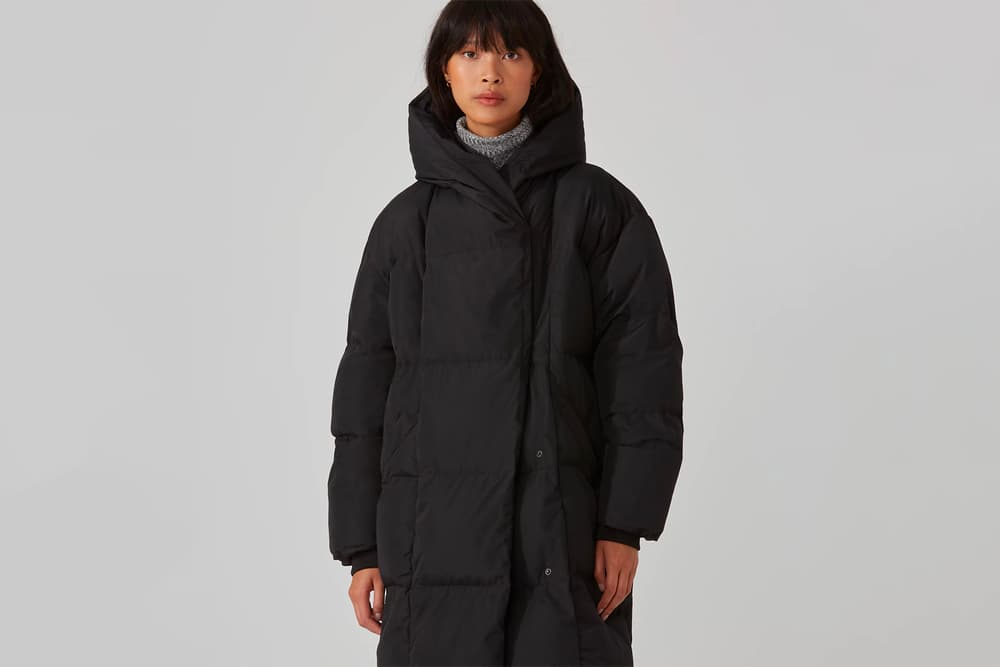 Fashion
Good News: I've Found the Perfect Dupe for Vetements' Puffer Jacket
Your wallet will thank you.
Good News: I've Found the Perfect Dupe for Vetements' Puffer Jacket
Your wallet will thank you.
The upside of moving from Hong Kong to Canada is that I can finally experience the change of seasons again (I almost forgot what winter feels like, seriously). The downside, however, is that it can get pretty cold here in Vancouver. No one place is perfect, but you can certainly make up for that by dressing appropriately for the weather.
I wish I could afford Vetements' extra long, extra puffy Sleeping Bag Coat because I really need a thick coat like that to survive the wintry season. Unfortunately, with a $3,850 USD price tag, that definitely isn't happening. Enter Frank and Oak's Long Puffer Jacket. It isn't the exact same as Demna's creation but it does the job of keeping me warm, and most importantly, helping me achieve that super oversized look that's embraced by many these days. And did I mention that it's actually affordable?
WHAT IS IT: Frank and Oak's Water Resistant Long Puffer Jacket in True Black
WHY IT'S WORTH THE HYPE: Puffers are a must-have for cold weather, and this particular style from Frank and Oak just checks all the boxes. For someone who's about 5'2 like myself, this jacket hits right below the knees and serves up that oversized look reminiscent of Vetements. In terms of functionality, this outerwear piece is great in that it's hooded and water resistant — ideal for the perpetually rainy Vancouver. I've got to mention the pockets as well. They're lined with this really cozy material that can provide an extra bit of warmth to your shivering hands. At just below $150 USD, this minimalist piece is worth investing in for the colder months.
WHERE YOU CAN FIND IT: Get yours for $189 CAD (approximately $149 USD) at Frank and Oak's web store. Everything on the site is available at 30-percent off this Black Friday — don't miss out on the sweet deal.
Share this article