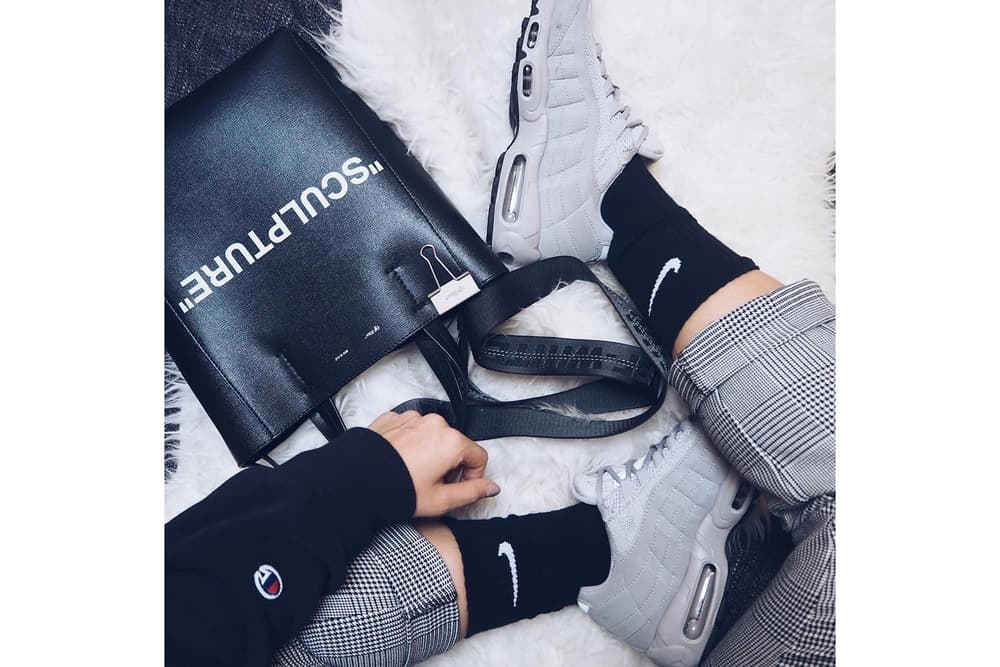 Get the HYPEBAE Look: Monochrome Madness
Re-create our favorite Instagram look of the week.
This week's installment of our "Get the HYPEBAE Look" series is all about the monochromatic look. Shades of grey, white and black are perfect to complement the cold weather, and creates a crisp and timeless look that works both day and night. A simple, yet elevated look that is easy to re-create and wear on the daily.
Take a look at how you can achieve the look below, and click the image to see where you can cop all the items.
Sweatshirt: A classic black Champion sweatshirt always does the trick for any outfit. It is both simple and stylish, and right on trend.
Trousers: Checkered trousers have been making a comeback, and the monochrome grey, black and white print is eye-catching and adds a retro touch to the look.
Shoes: The Air Max 95 silhouette is the stand-out piece in this look. Try a muted taupe colorway or a simple white to see what works for you.
Socks: Pair the shoes with a pair of Nike ankle socks.
Bag: Off-White™'s iconic "SCULPTURE" bag is the perfect minimal statement tote for any outfit.
Belt: Accentuate your waist by throwing on a simple belt to contrast the patterned trousers.
Sunglasses: A pair of statement shades will bring this look together, and add an edge to the minimalistic vibe.
Beauty: Rihanna's Stunna lip paint has just released, so why not rock a bold lip?
Share this article