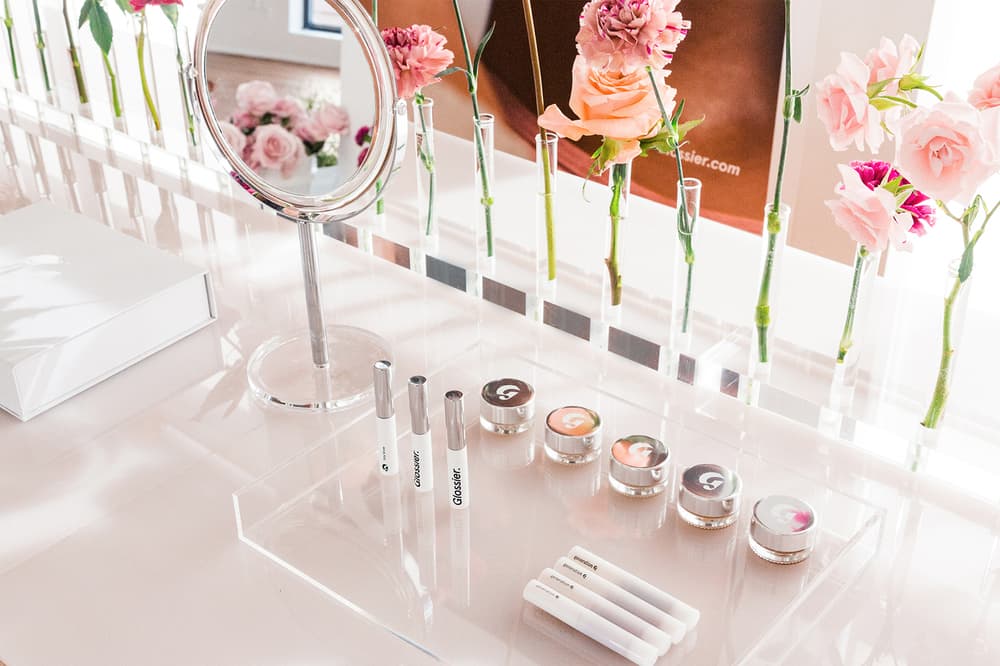 Hey UK, A Glossier Pop-Up Store Is Coming to You Real Soon
For one week only.
Since Glossier started shipping to the UK, Brits have been falling head over heels in love with the coveted NY-based beauty brand. Now, just over a month after the launch, Glossier has announced it's setting up shop in central London so customers can get a feel for the brand IRL. Talking about the brands meteoric rise in the UK, Emily Weiss said:
"We're overwhelmed by the reception Glossier has received in the UK. British women are so engaged with Glossier—we've seen thousands of customers posting about their new Glossier products on Instagram in the past few weeks. We're excited to continue growing our community in London, and look forward to bringing the Glossier IRL experience to the UK".
Taking over a grand 18th century building in Marylebone, this store will no doubt be just as Instagrammable as Glossier's previous pop-up locations and the products themselves. The space may even give customers the chance to try out the newly-launched Glossier You fragrance. The store will be open from 15-22 November – check out the address details below and mark your calendars.
Glossier London Pop-Up
32 Portland Place
W1B 1NA
Share this article