Go BTS of Nike's Air Force 1 "Labor of Love" Campaign
Stylist Inggrad Shek talks paying tribute to the iconic sneaker in our exclusive interview.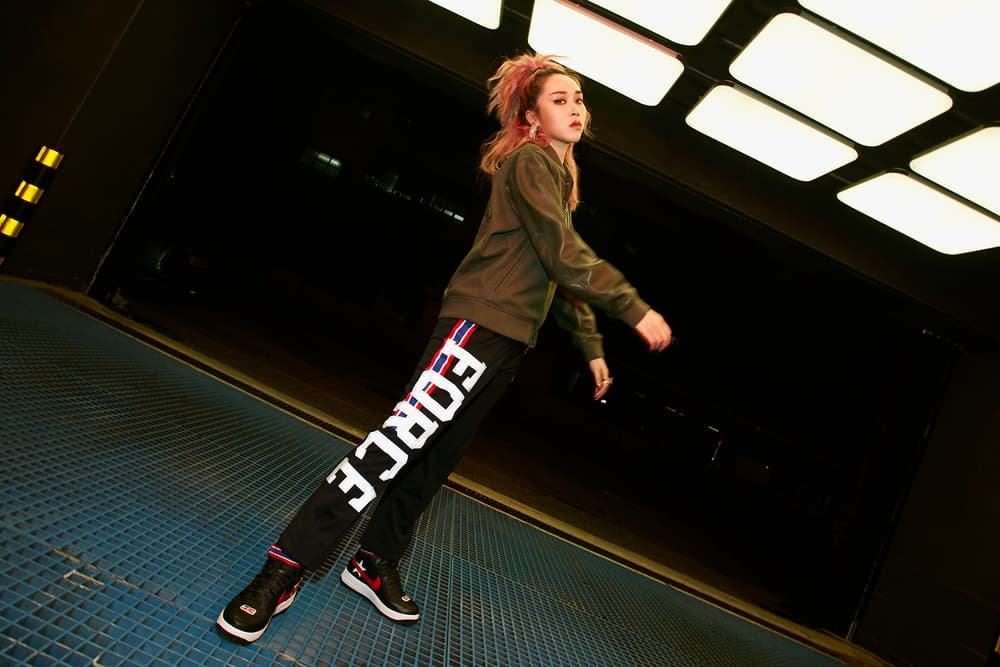 1 of 8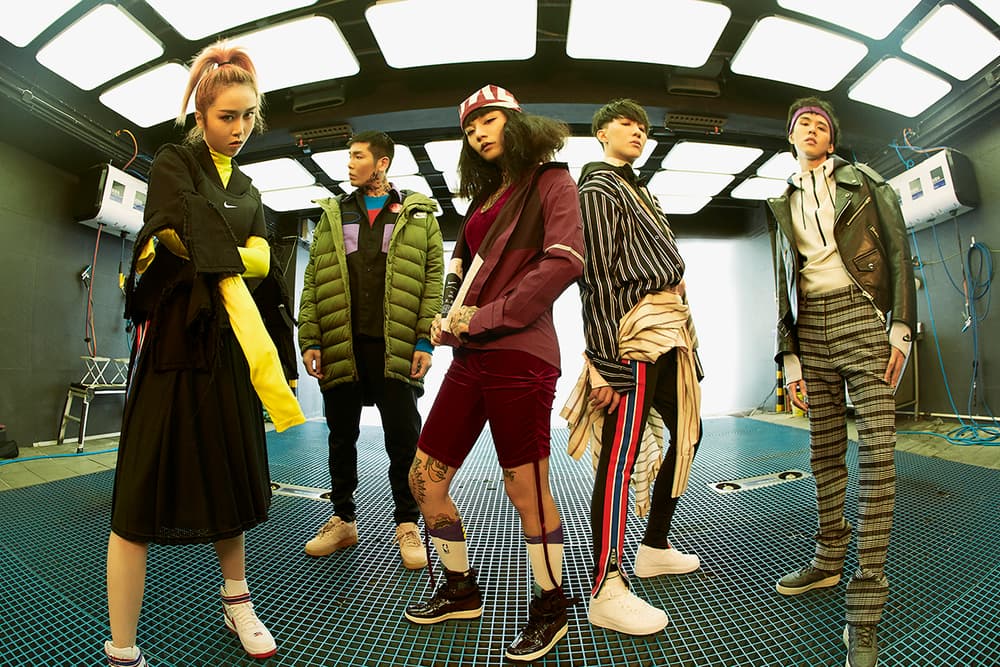 2 of 8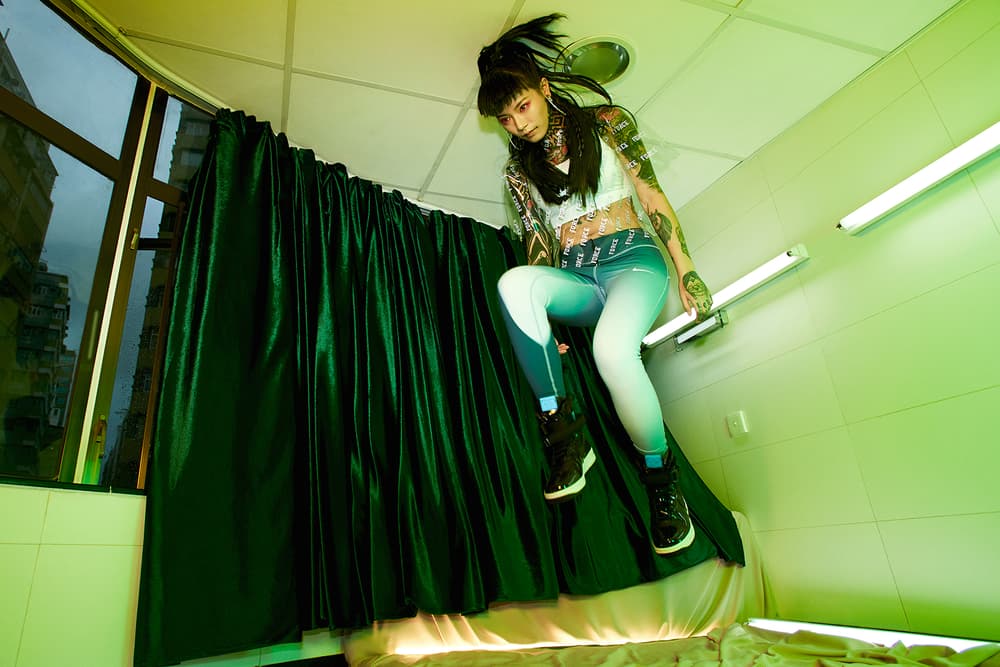 3 of 8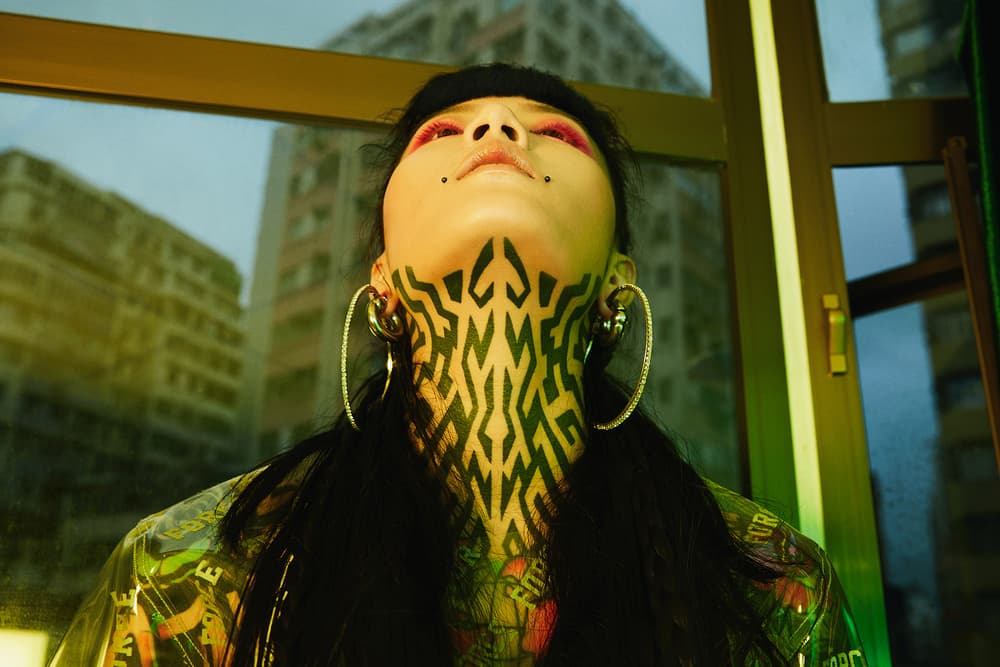 4 of 8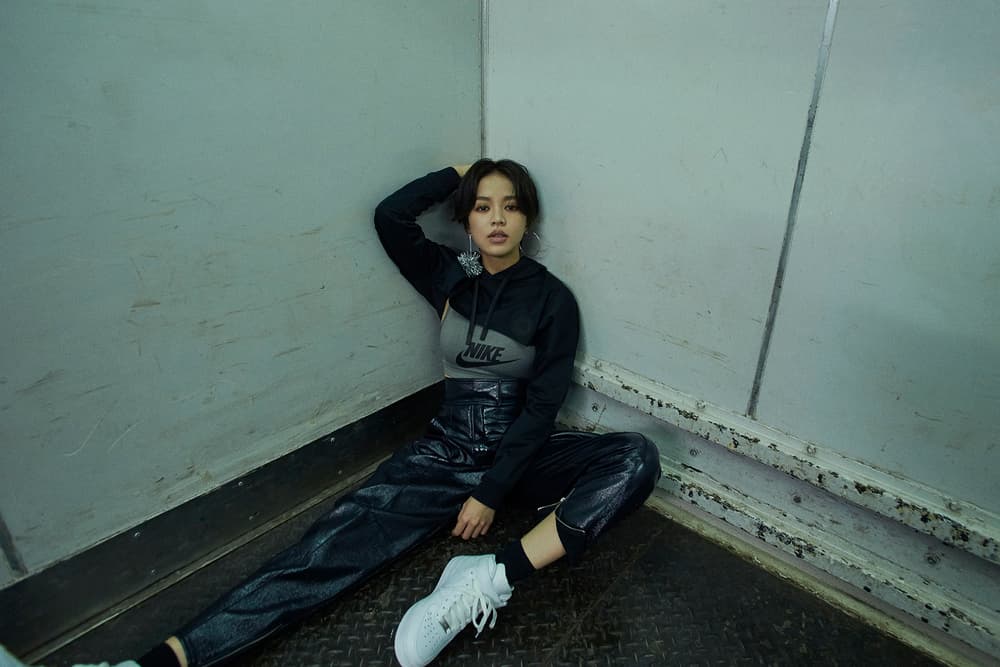 5 of 8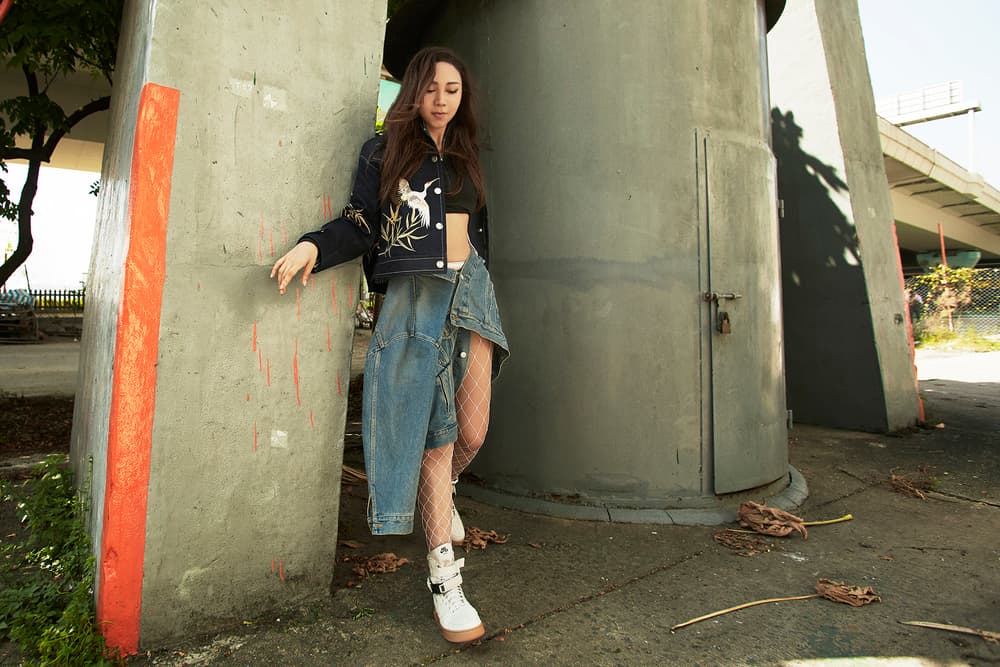 6 of 8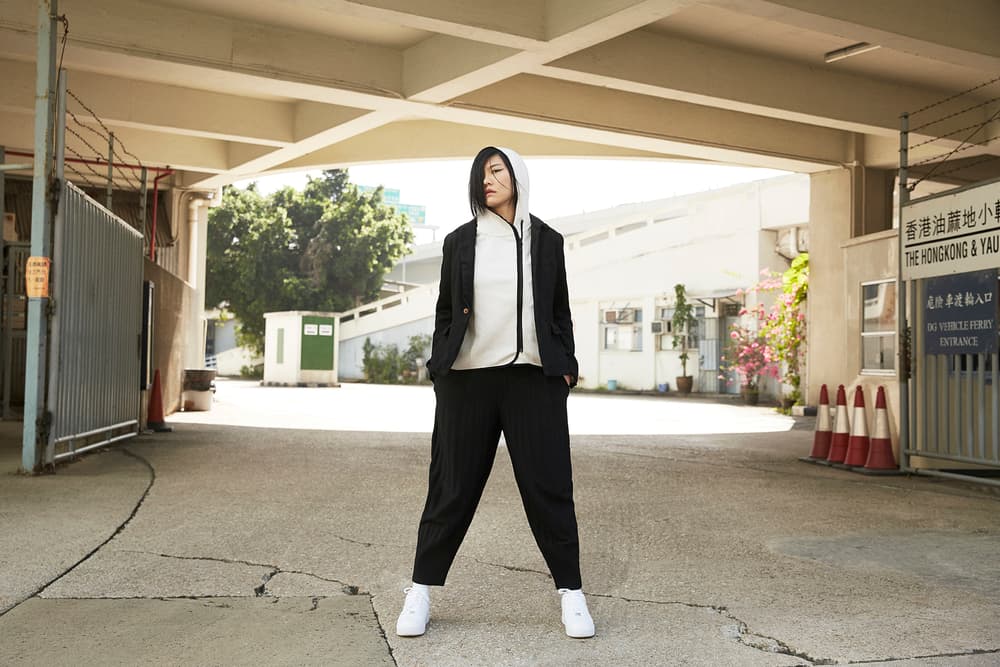 7 of 8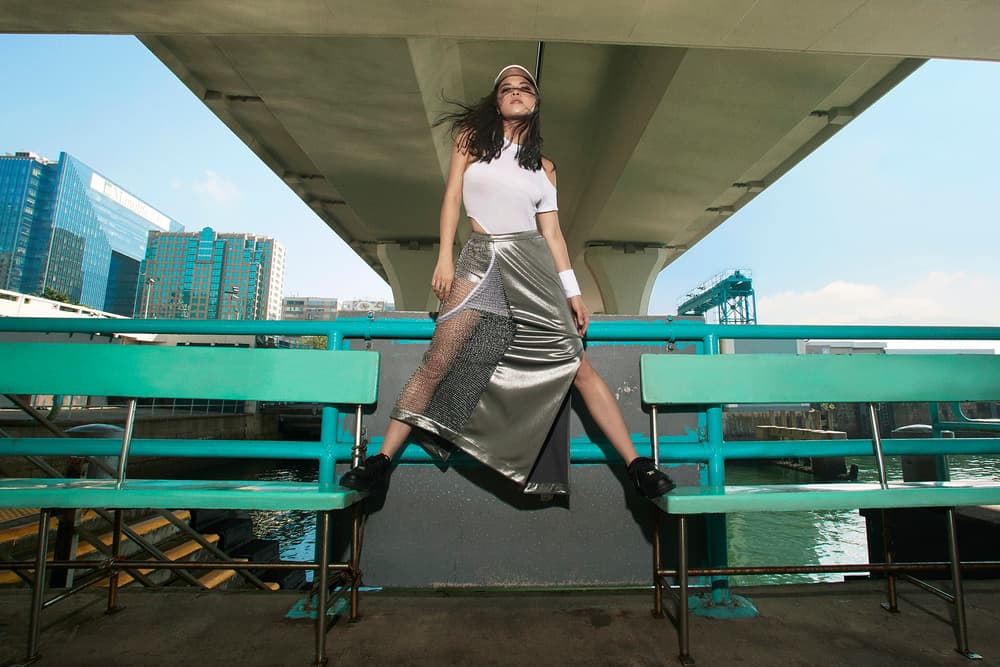 8 of 8
Having unveiled the first set of images featuring celebrated athletes Cecilia Yeung and Stephanie Au, Nike now reveals the rest of its "Labor of Love" campaign in celebration of the Air Force 1's 35th anniversary.
Recruiting a dynamic group of personalities from the fast-paced city, Hong Kong, the campaign is broken down into three different themes: Future Force, Creative Force, as well as Force is Female. Fronted by the likes of tattoo artist Lily Cash, up-and-coming actress Cecilia So and songstress AGA, the series honors individuals who've been devoting themselves to their passions, be it sports, art, music or fashion. From the timeless, all-white AF1 Low to the glossy SF-AF1, we see various iterations of the iconic shoe being reinterpreted by Crush Association director Inggrad Shek, who directed the styling of the entire campaign.
We recently caught up with Inggrad to talk about everything from her most treasured pair of AF1's, to what makes the campaign so special. Read our interview and get a behind-the-scenes look at the shoot below.
The Air Force 1 is one of Nike's most iconic silhouettes of all time. How does the "Labor of Love" campaign pay homage to the classic shoe?
Through this campaign, we hope to show the versatility of the Air Force 1. Honestly, the shoe looks good on anyone regardless of their age or occupation. We tried to experiment with different ways to style the sneaker — from practical looks for the athletes to more fashion-forward outfits for the creatives. We've also put together some sultry and elegant ensembles for the "Force is Female" group.
What's the most memorable moment of shooting this campaign?
We had a extremely tight production schedule. From having our first brief meeting to the actual shoot, we literally only had two days in between to prepare everything we needed. That said, the entire team was really excited to collaborate with Nike on the campaign. It was a challenge for us to do fittings, design and all the sewing within such a short period of time, but it's definitely worth it. Another thing that makes this shoot memorable was being able to work with the "Creative Force." I've been longtime friends with many of the personalities featured, and have always admired them for their hard work and dedication to their own craft.
What's your favorite Air Force 1 release from its 35-year history?
My favorite has got to be the Riccardo Tisci x Nike Air Force 1 "Black" collection that was released in 2014. Up to this day, I'm still wearing shoes from the range. The pair that I love the most is the high-top boot silhouette. In terms of design, I thought it was a huge breakthrough — it's nothing like what we've ever seen before.
How would you describe your approach to fashion and personal style?
I've always geared towards androgynous looks and vintage styles. Nowadays, we're celebrating individuality more than ever. And to me, vintage is something that's truly one-of-a-kind and uniquely yours. I've actually reworked a whole bunch of pieces especially for the campaign. As for tomboyish looks, I like to rock them because they make great work uniforms. I also feel that you can maintain a sense of mysteriousness by dressing in genderless outfits.
Do you have any tips on styling the Air Force 1?
For guys, I'd recommend pairing the Air Force 1 Low with tone-on-tone socks. You can pretty much wear your usual shirt and jeans and look great in this sock-footwear combination. As for the ladies, you can never go wrong by styling the low-tops with cozy, oversized fits.
What can you tell us about the Hong Kong fashion scene?
There are definitely a lot of talented creatives and designers here, however, I'd say that Hong Kong people in general lack the courage to express themselves in the way they dress. You've got to admit that people could be harsh to those who go against the norm, and that's probably why many are hesitant to fully embrace their style, let alone launching their own fashion label or boutique. I think we should give more opportunities to the younger generation, because new blood is exactly what we need to strengthen the industry.
Translator

Teresa Lam/HYPEBAE