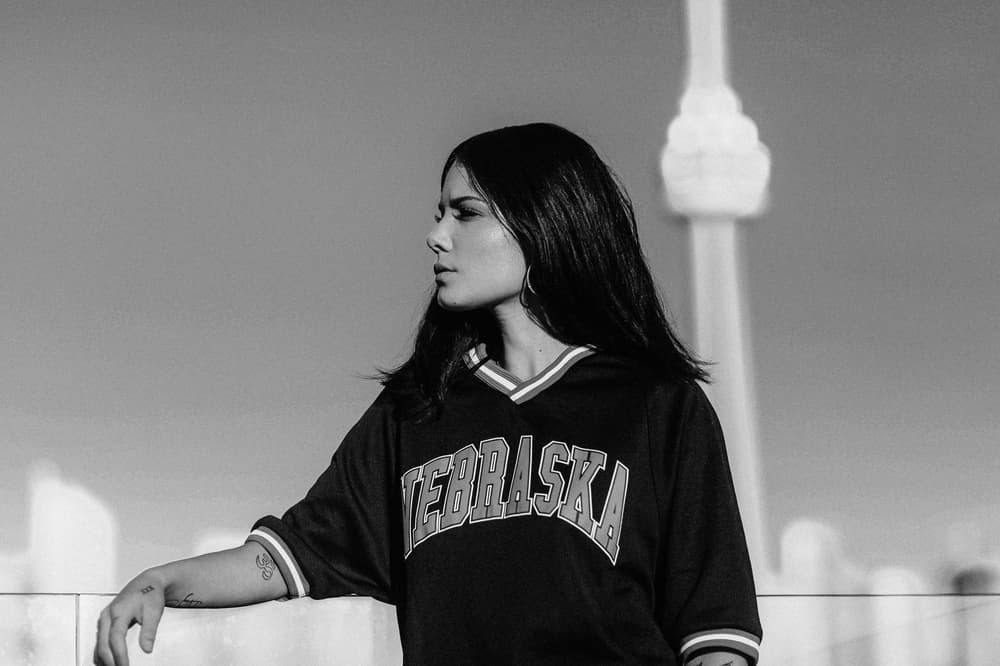 Music
Unapologetically, This Is Halsey
The singer-songwriter unravels in an intimate HYPEBAE interview about her music and legacy.
Unapologetically, This Is Halsey
The singer-songwriter unravels in an intimate HYPEBAE interview about her music and legacy.
Halsey is an anagram – her real name is Ashley Nicolette Frangipane, also an ode to the Halsey Street subway station in Brooklyn. Aged 23, the American singer-songwriter is now two studio albums in, having released her most recent Hopeless Fountain Kingdom album in June.
Her success is a tribute to her hand-on approach to everything that is released under her, and she noted, "The second you let people get involved with it, the person the world is getting isn't you anymore." She's a realist at that, using her gaze to tinge nuanced lyrics, and consequently, her listeners' outlook.
Read our interview below with Halsey to learn a thing or two about her behind-the-scenes work ethic, and her biggest accomplishments in her own words.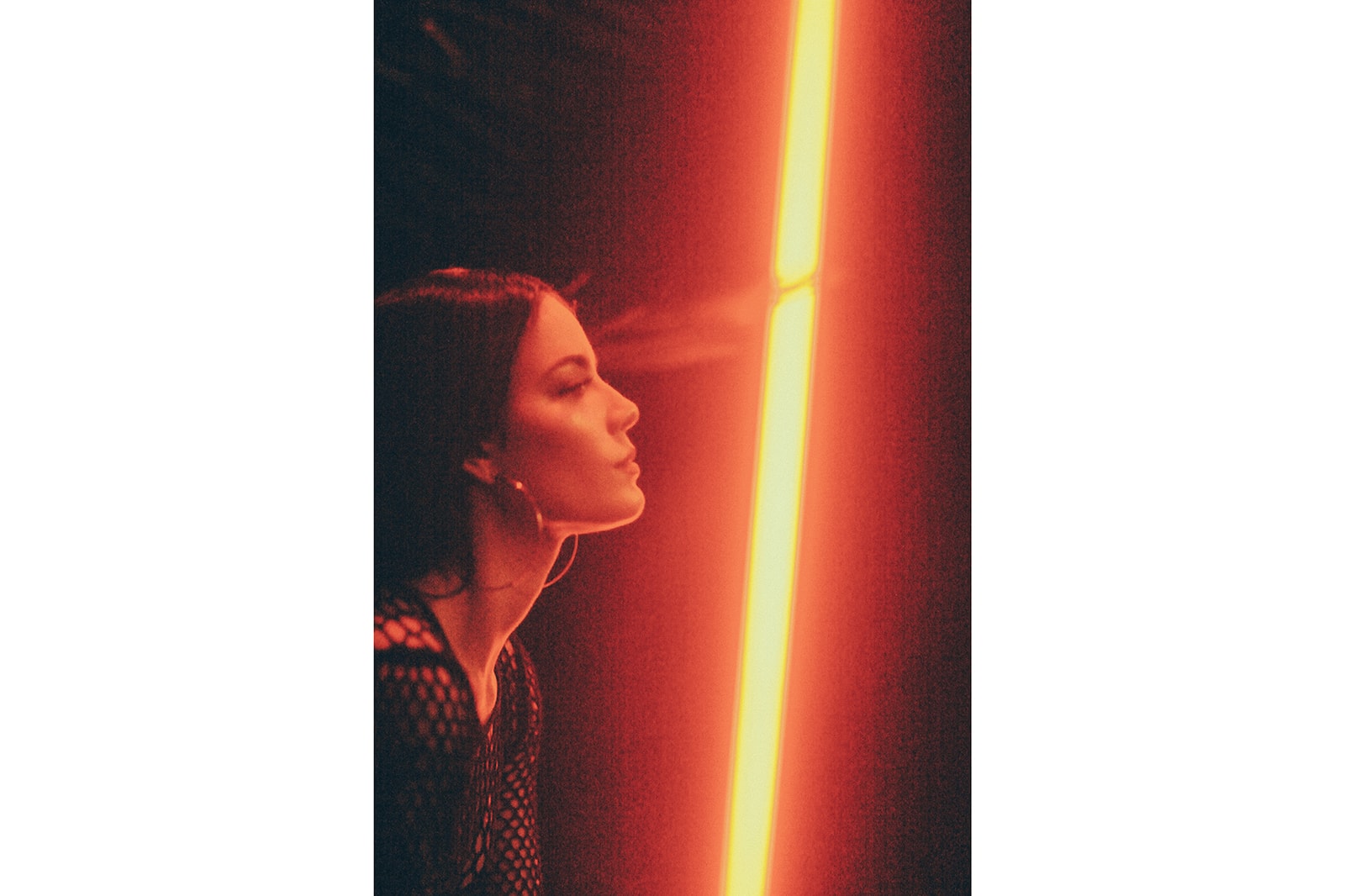 You're the first female to have a number one album this year. Do you think it's harder being a female in the industry?
There are ups and downs. I think male artists definitely have advantages. They are more often forgiven for their mistakes. Unfortunately, the world isn't very forgiving of female stars even for normal things like aging. We punish and chastise women for aging, so I know a time come when I'll be too old or too far away from the consumer. But when that time does come, I don't think I'll be sad – I think I'll be fortunate because I will still be able to write music for other people, write books, design clothes, start a record company or something.
There's also a lot of competition between women, perpetrated by the media. There are so many male artists that sound similar and dress the same, but when it comes to female artists, it's a social thing, it's a "this town isn't big enough for both of us" type thing. Our society lives for the competition and loves seeing people fail. The level of comparison and competitiveness is outrageous, and puts us at a serious disadvantage. When you're a male artist, you can be both an object of sexual admiration and still be considered smart, strong and capable whereas females have to be one or the other.
Your album is finally out, and you've just started your world tour. How does it feel to see your vision come to life?
It's really interesting because I get surprised every year by how surprised other people are about how hands-on I am. I can't imagine doing it any other way. When I sat down to build my show, I drew my stage with colored pencils on a piece of paper in my kitchen. Then my vision goes through all these different processes of people engineering it and designing it, to make sure it's safe, and that the science of it works. When I walked in and saw it for the first time, it was very rewarding because it was exactly what I wanted.
Seeing something that you envisioned in your head come to life into this massive 400-feet piece is very special. With this tour in particular, it's fun because I get to play around in a way I never got to before, because I now have the space, the budget, and the resources. I toured for years to get to this place of being able to put this show together, from the stage to all the visuals.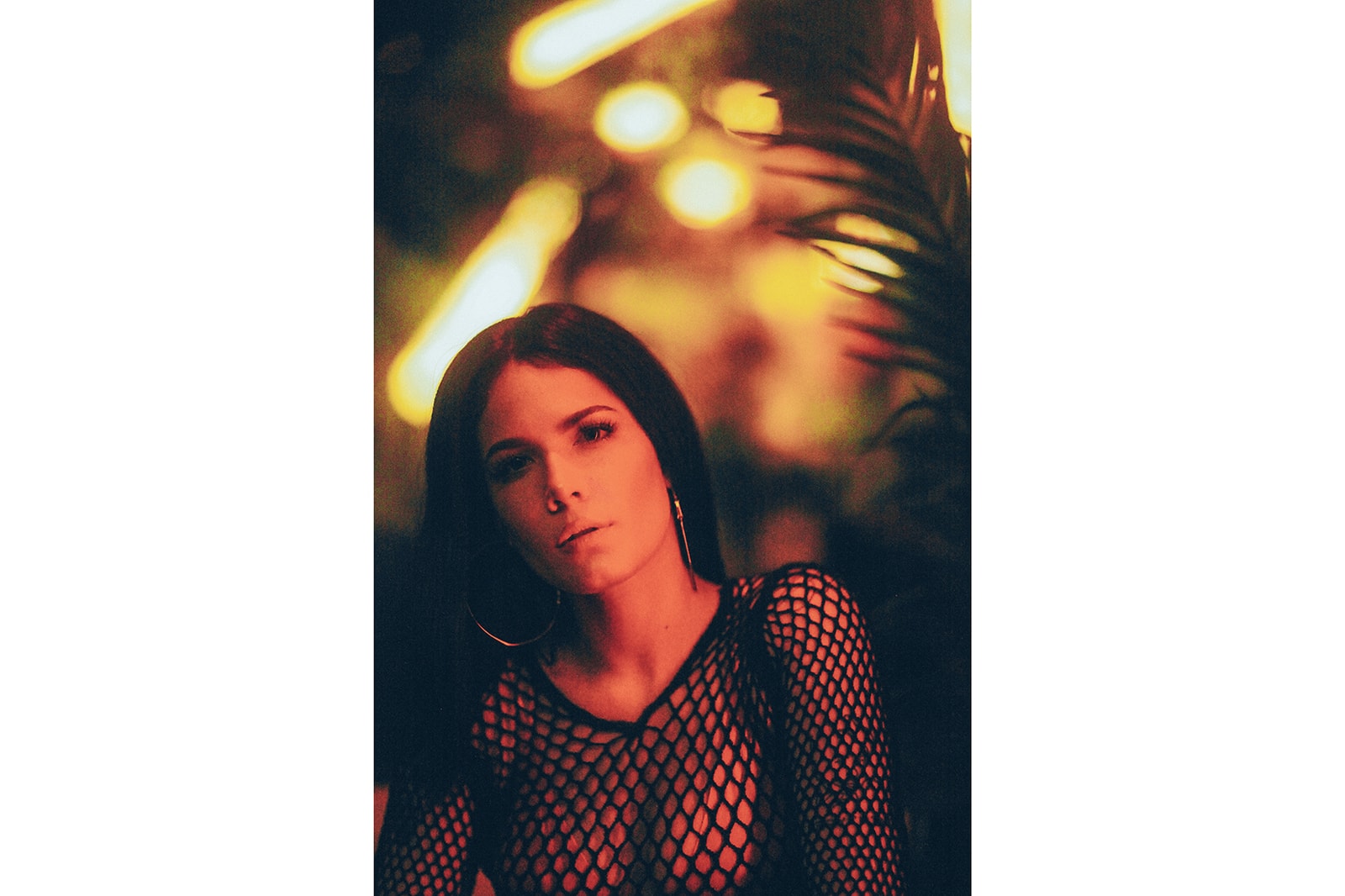 How did Romeo & Juliet inspired Hopeless Fountain Kingdom?
I was home, decided to put on Romeo & Juliet and I just became obsessed. I got in the studio and started working on this record and everything came together. That world they live in has this hopelessness, this heartbreak, but it's also so high energy with the gunfights, the fire and the driving. It's so hot and warm – the sweat and blood. When it was time to make the record, I really tapped into that.
It was like a homage because the songs started to sound to me like the movie looked. When I made "Bad At Love," I remember running into the studio and saying, "I need this song to sound like Leonardo DiCaprio in a yellow convertible with a Hawaiian shirt, all his friends waving guns out the window, driving down the strip with palm trees in the background." Each song is like a different scene in the movie.
"People forget that being an artist means taking yourself and giving it to the world."
How did the Hawaiian print looks in all your HFK music videos come about?
I used it for my stage clothes as well! I found this Hawaiian print fabric that I really loved, and just bought all of it. Now we have this storage space full of this fabric and I just keep making dresses, jackets and costumes out of it. But it's also a play on Leonardo DiCaprio's Hawaiian shirt in Romeo & Juliet.
What do you like most about creating new music? Writing, recording, creating the visuals, touring?
I absolutely love touring and performing. I hate all the other sh*t that comes in a day of performing. I'm fortunate enough to still have a strong connection to my music, so it never just feels like I'm performing some monologue. The visuals are a really fun part too. I started directing my own videos a couple months ago. I get bored very easily, so that's been really fun for me. I love trying new things, because it keeps me motivated.
1 of 2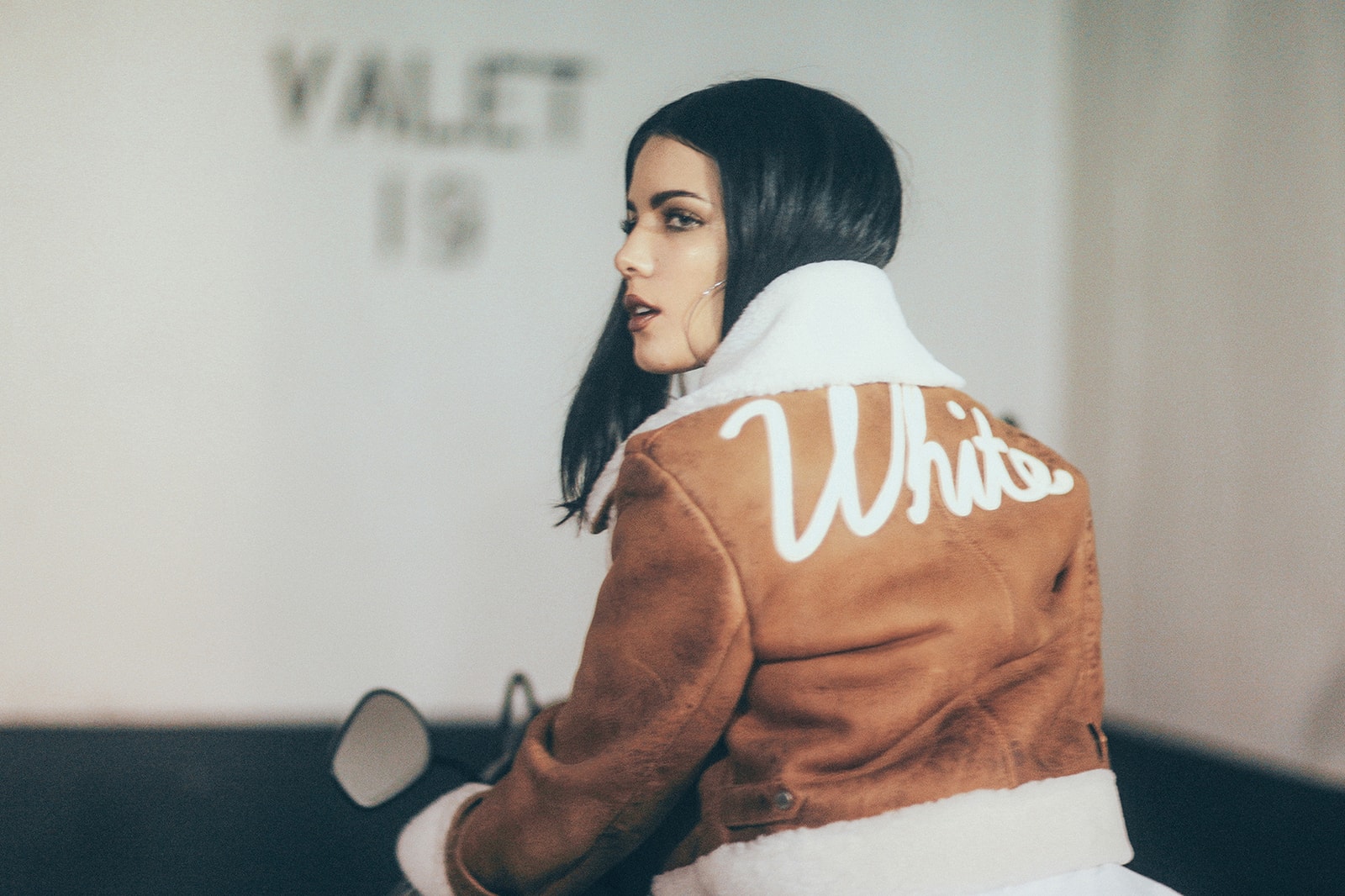 2 of 2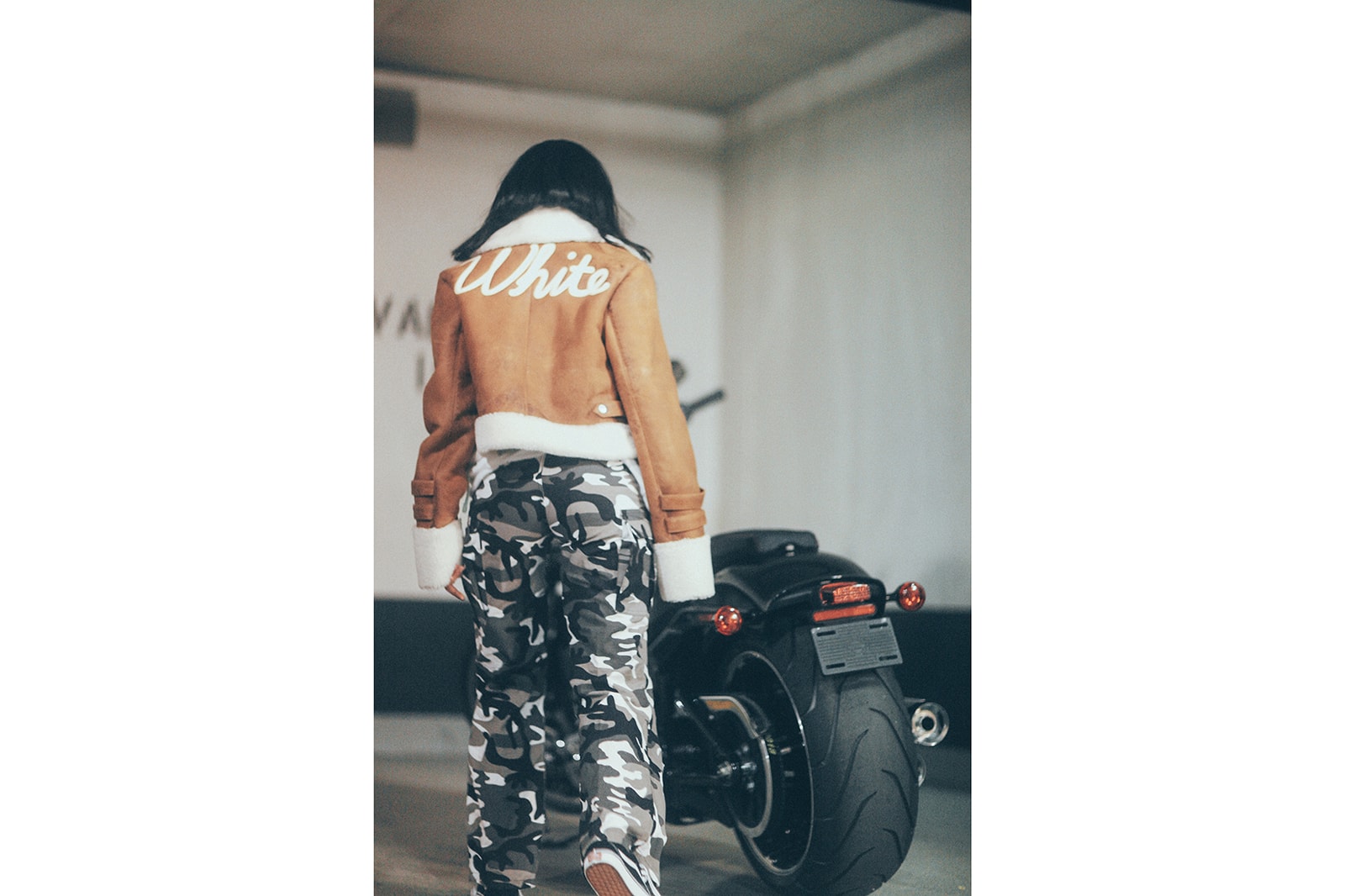 You seem like you have a good sense of self. Have you always been so self-assertive?
I'm very self-assertive, but I go through phases as well. Confidence is something I charge up to. During the entire six-month period where I'm preparing to make an album, I'm preparing to be confident. I'm not like this all the time. From creating the songs and the visuals, working on the tour, getting myself ready by getting my nails done, or having some quality time with my family and friends, these are all the steps I go through to fuel up my confidence level. When the album drops, I'm ready to go and no one can f*cking tell me anything, because I know I made good songs. I know my fans are going to be happy. I know I've taken care of my family. I know that I've done good things for my friends. I know that I feel good.
During tour, you lose some of that, so you have to charge up again. Part of being an artist is acting confident. When in the public eye, you burn through your confidence so quickly but at the end of the day, I always hope that I'll be good enough again tomorrow.
You seem to be involved in every aspect of your work. Why is that so important for you?
Because it is too easy to have control taken away! People forget that being an artist means taking yourself and giving it to the world. The second you let people get involved with it, the person the world is getting isn't you anymore. It is so easy for things to get confused. Sometimes, you're busy so you let someone help but when you see it, you're like "that's not me, that costume is not me, that backdrop is not me!" Then your fans get confused, and think, "well who are you?" That's why I try to keep control over it. You and who you are, are the reasons why those people are buying tickets and albums.
"For a girl that never made a deadline in her life, here I am and I have to do everything, because I care about it so much."
Where does your incredible work ethic come from?
That's a good question, because I don't know the answer, and I have never been asked that question before. I didn't have my shit together as a kid, but when I started making music that completely changed. I found something that I liked and that I was proud of, and all of a sudden, I became a CEO with employees and expectations. For a girl that never made a deadline in her life, here I am and I have to do everything, because I care about it so much. Nothing meant more to me than this, so I had to get my shit together.
What would you like to say to the Ashley that was just starting out?
I would have liked to warn myself that it's okay to change, and grow as a person and an artist. Who you are now, isn't who you are going to be forever. You can't beat yourself up for changing. You are allowed to grow and it is also part of being a woman. Women can be multidimensional. I wish I could have known how amplified that would become when I became an artist. Follow your f*cking gut, because every single time I've been unhappy with something it's because I listened to someone else instead of following my intuition.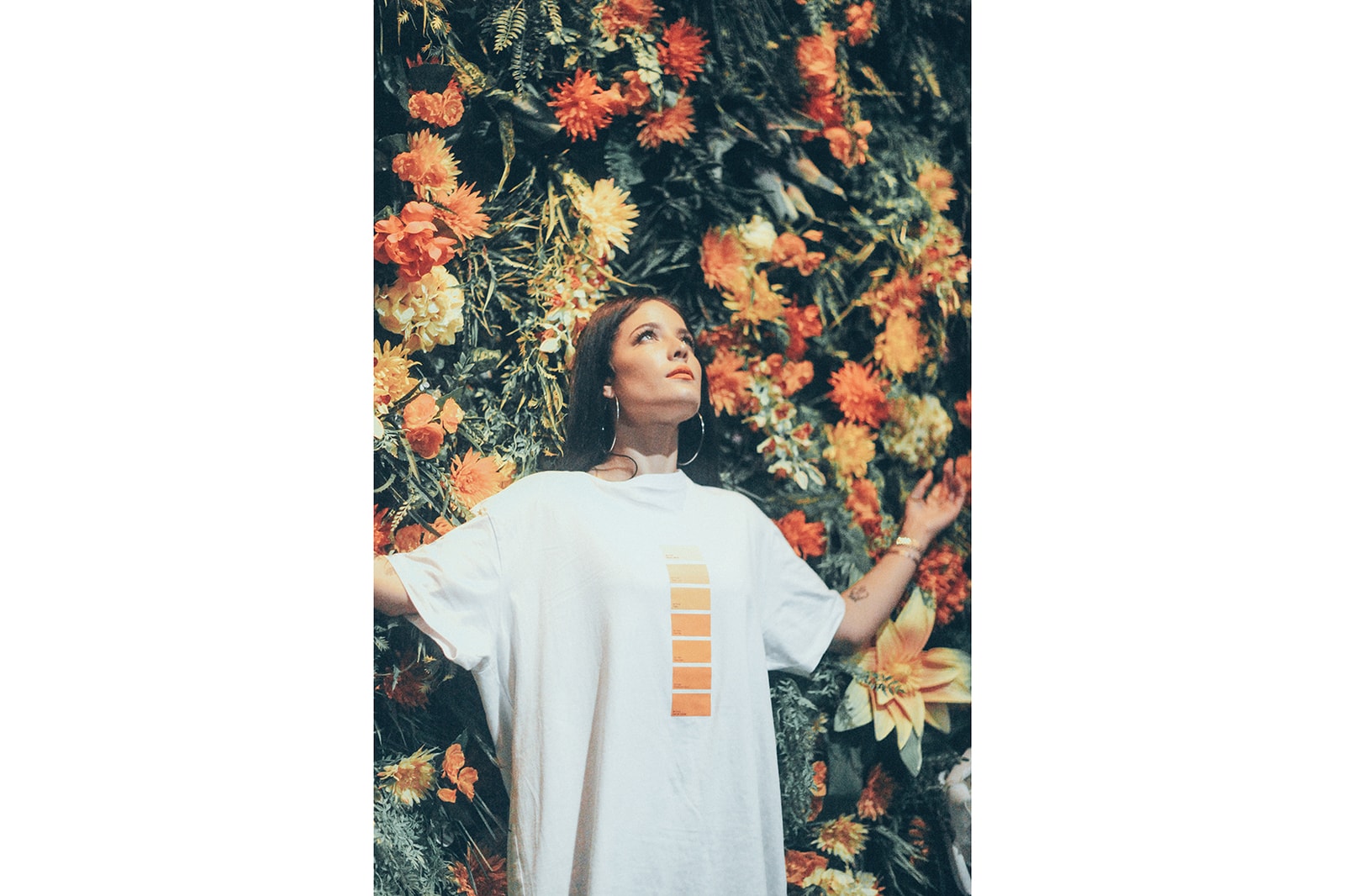 What would you consider your biggest accomplishment to date?
It's hard to say. Having a number one album is pretty cool but Badlands wasn't a number one and I'm still very proud of that project. I think my biggest accomplishment is being able to live comfortably as an artist, not even financially, but emotionally.
When I wake up, I just have to be the best version of "me" I can possibly be. It wasn't like that in the beginning when I was struggling to f*cking keep my head above water every day, just hoping to God that I made the right choices. I worked my fucking ass off for years, and having done that, is what puts me at a liberty to go out and put on this massive show that I'm very proud of.
What do you want your legacy to be?
I talk about this a lot with fans that have tattoos of my lyrics or my face. My only hope is that 10 or 20 years from now, when someone asks them about their Halsey tattoo, they can talk about it proudly. I hope that people are proud to have loved me at a time in their lives. I just want to keep making better music and keep making my fans proud to represent me and proud of me representing them.
What's next?
I'll probably end up getting involved in film as soon as I have the time. I'm really hoping to start laying the ground work on this non-profit I've been working on for a while now. I'll probably have another album out before we are even done with this one, because I write all the time. I also want to try growing out my curly hair. I would also like to slow down eventually and start having kids. Because of my endometriosis, I've always said that I'm going to have kids whenever I want to have kids. It's not dependent on me having a partner. I've worked my ass off to be in a position where I can provide for a family. I'm just going to get me a baby when I want one because I don't know how long I have to try [Halsey Laughs].
Photographer

Rupert Lamontagne
Interviewer

Mayillah Ezekiel
Clothing

Ssense
Make-Up

Dior Makeup
Location

Thompson Toronto
Set Designer

Pfaff Harley-Davidson
Share this article