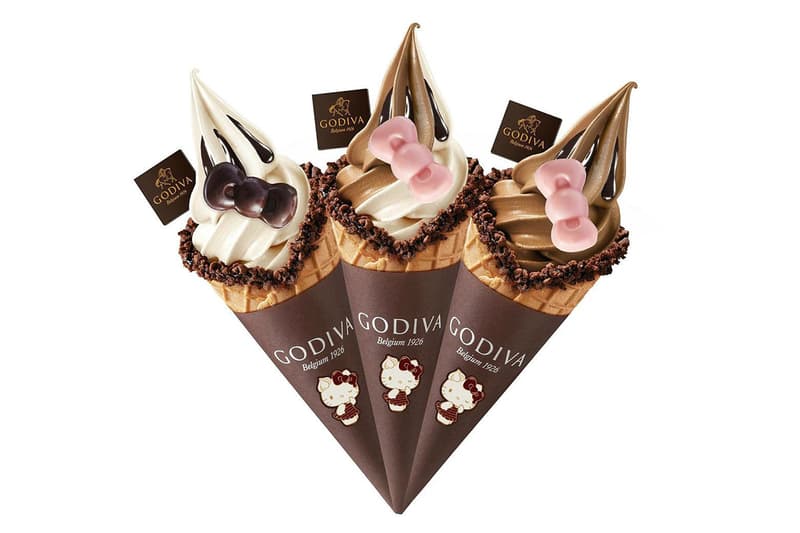 Food
Celebrate Hello Kitty's Birthday with These Kawaii Soft Serve Cones
Topped with bow-shaped chocolate.
Celebrate Hello Kitty's Birthday with These Kawaii Soft Serve Cones
Topped with bow-shaped chocolate.
For those who didn't know, Hello Kitty just celebrated her 43rd birthday on November 1. In honor of the anniversary, chocolatier Godiva has introduced some special-edition soft serve inspired by the ever-popular cartoon character. Available in vanilla, chocolate and a swirl option, the Instagram-worthy ice cream is garnished with a piece of cute, bow-shaped chocolate in strawberry or milk flavor. It's without a doubt a must-try for all Hello Kitty fans.
For approximately $6 USD, you can now get this dessert at Godiva locations in Hong Kong, Taiwan and Singapore. It'll be served for a limited time only, so don't miss out.
Share this article