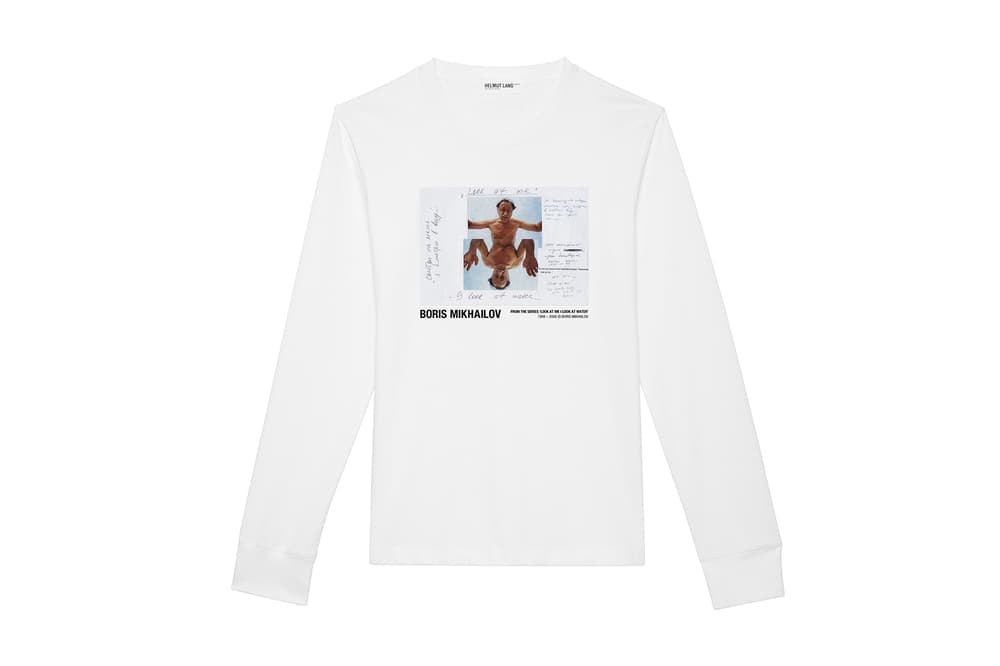 1 of 6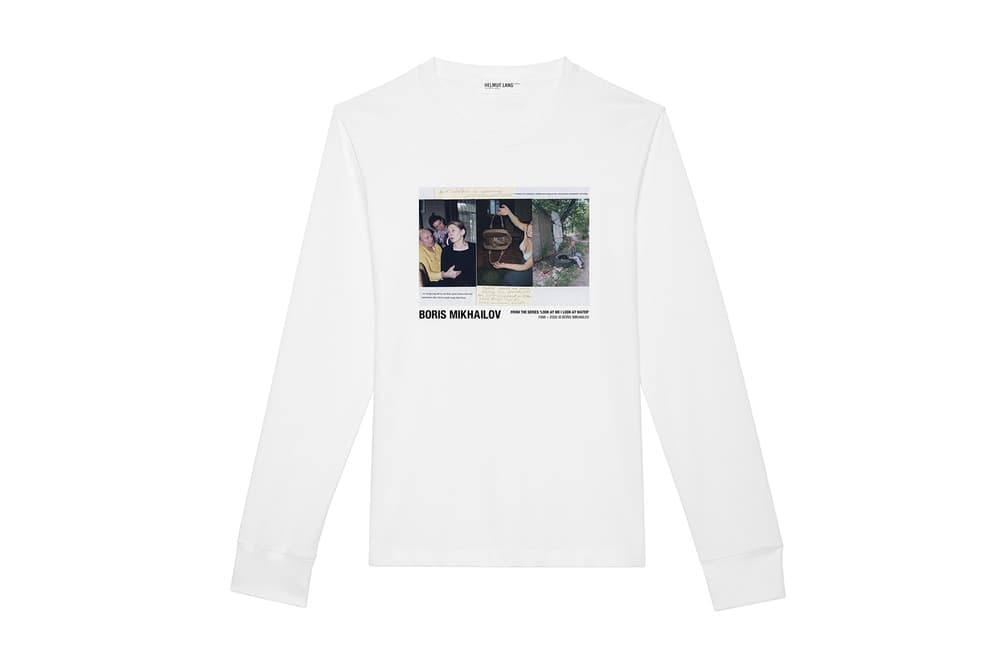 2 of 6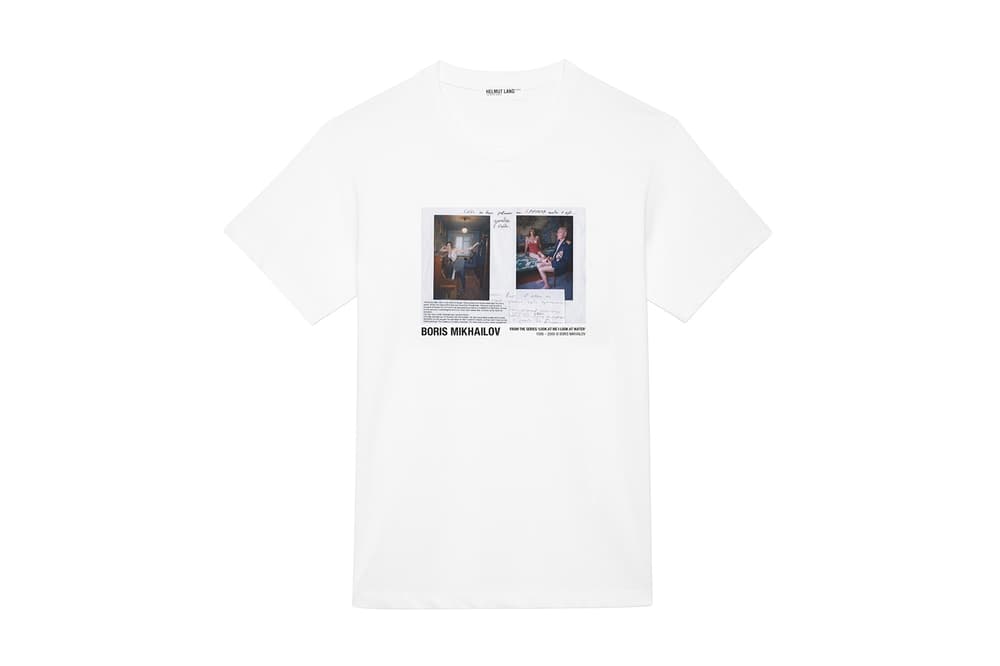 3 of 6
4 of 6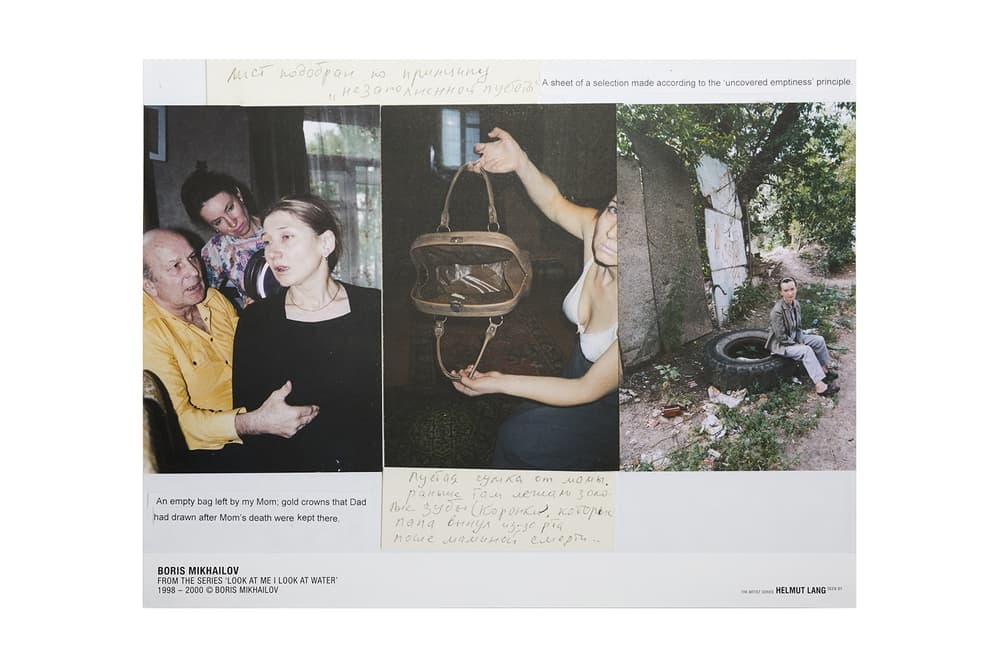 5 of 6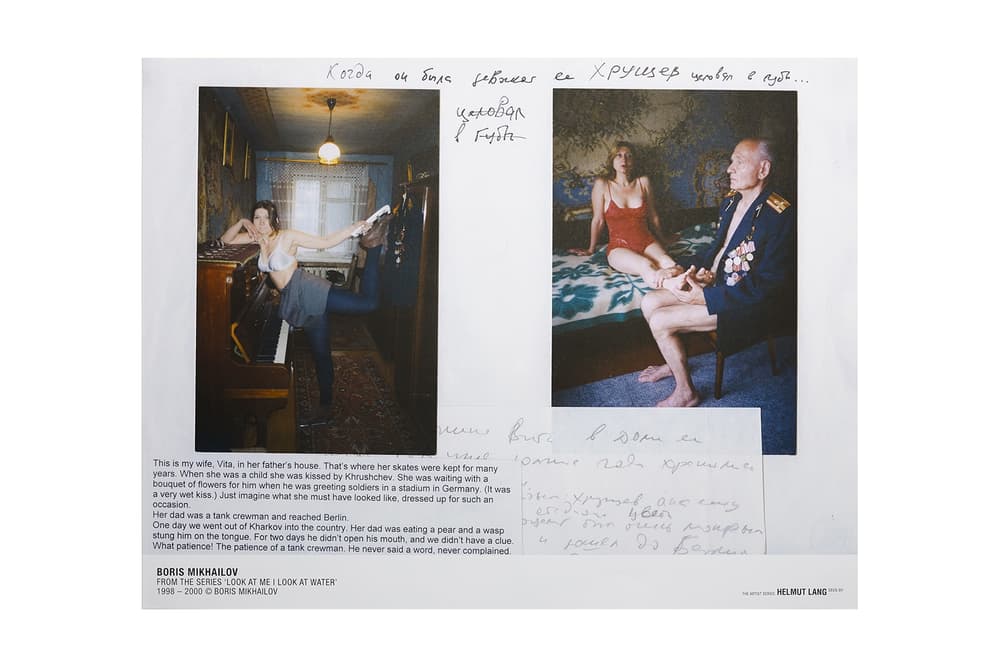 6 of 6
Fashion
Helmut Lang Taps Boris Mikhailov for an Exclusive Artist Series of Graphic T-Shirts
A bold commentary on human connection.
Helmut Lang Taps Boris Mikhailov for an Exclusive Artist Series of Graphic T-Shirts
A bold commentary on human connection.
For the latest instalment of its Artist Series, Helmut Lang has collaborated with photographer Boris Mikhailov for a limited edition run of shirts and posters. Drawing from his "Look At Me I Look At Water" series, the artist provides three different collaged works for the collection. The series was first captured in the 1990s and was later published in 2004 – the pieces serve as a reflection of Mikhailov's fascination with social and political subjects. Adding yet another element to his works, the artist also straddles a fine line that separates the explicit from the appropriate.
Touching on themes of desperation and deprivation brought on by a new freedom experienced after the fall of the Soviet Union, Mikhailov provides a provocative commentary on human connection through deteriorating concepts of geography, nationalism and identity. "It can be said that all the photographs selected describe a number of unstable states. Now I understand that it was a time filled with a feeling of freedom and new opportunities," explains Mikhailov.
For the time being, the Boris Mikhailov Artist Series program is no longer available – you can check helmutlang.com for further details.