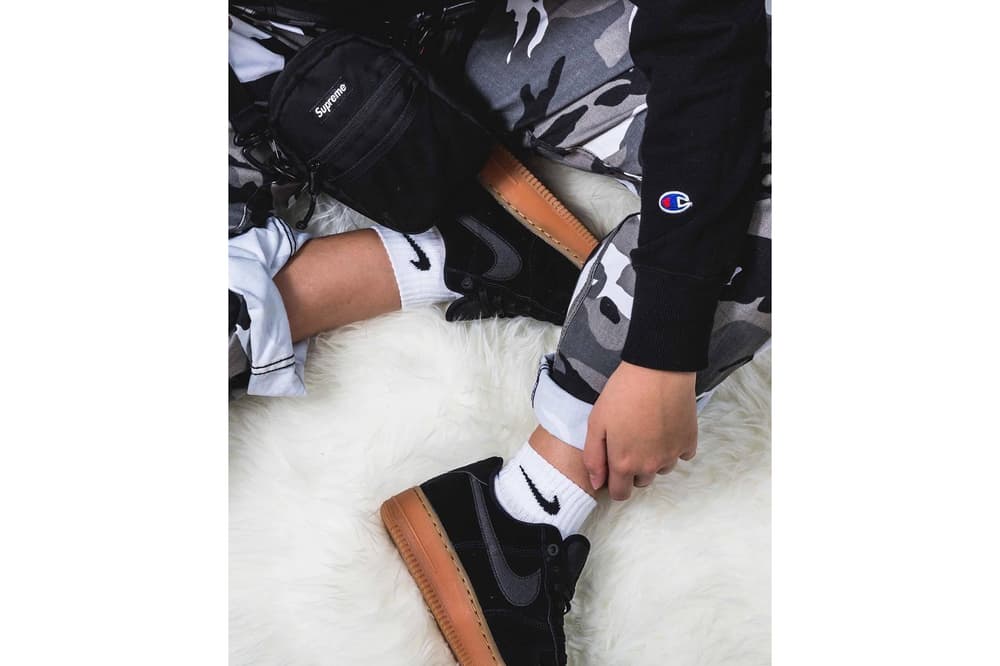 Get the HYPEBAE Look: Cool in Camo
Recreate this week's best look from our Instagram.
Camouflage has been one of the biggest trends this year, with everything from BAPE-inspired nails to The Kylie Shop's popular camo pants featuring the eye-catching print. In this week's "Get the HYPEBAE Look," we show you how to recreate one of our favorite looks from our Instagram this week, showcasing the popular trend.
See how you can get the look below, and click the image to see where to cop all the items.

Champion Sweater: Nothing is more timeless than a classic reverse weave Champion sweatshirt. Throw on a black one and you're ready to go, or experiment with more colors if you're feeling daring.
Camouflage Pants: This trend has blown up this year, and for good reason. A pair of camo pants can elevate any outfit, and brings the perfect street style aesthetic.
Socks: Roll your pants up and make sure your classic white tube socks are showing.
Shoes: The Nike Air Force 1 silhouette in dark green complete with an eye-catching gum sole will bring the look together and add an edge to the outfit.
Bag: Throw on a simple, black shoulder bag and you're set. This one from Monki is a steal.
Sunglasses: A pair of small, round lenses will pull the look together, especially with green-tint lenses to match the shoes.
Beauty: Contrast the black and green palette by opting for a bright orange lipstick.
Share this article