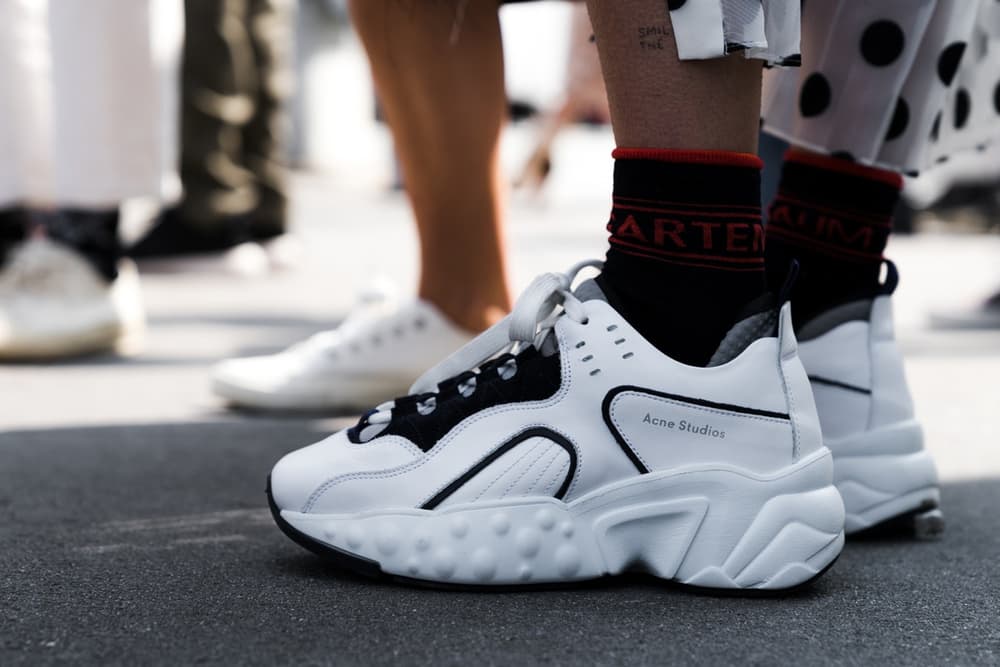 HYPEBAE Editors' Style Guide: Dad Sneakers
See how we rock the chunkiest trend of the year.
There's no doubt that one of the biggest trends this season has been the so called "dad sneaker." Brand's like Balenciaga, Stella McCartney, FILA and Gucci have released their own interpretation of the chunky shoe, by popular demand. In this week's "HYPEBAE Editors' Style Guide," we're showing you how we rock the bold trend in our personal ways.
Read on to see our picks below, and check out previous installments of the series here.
1 of 6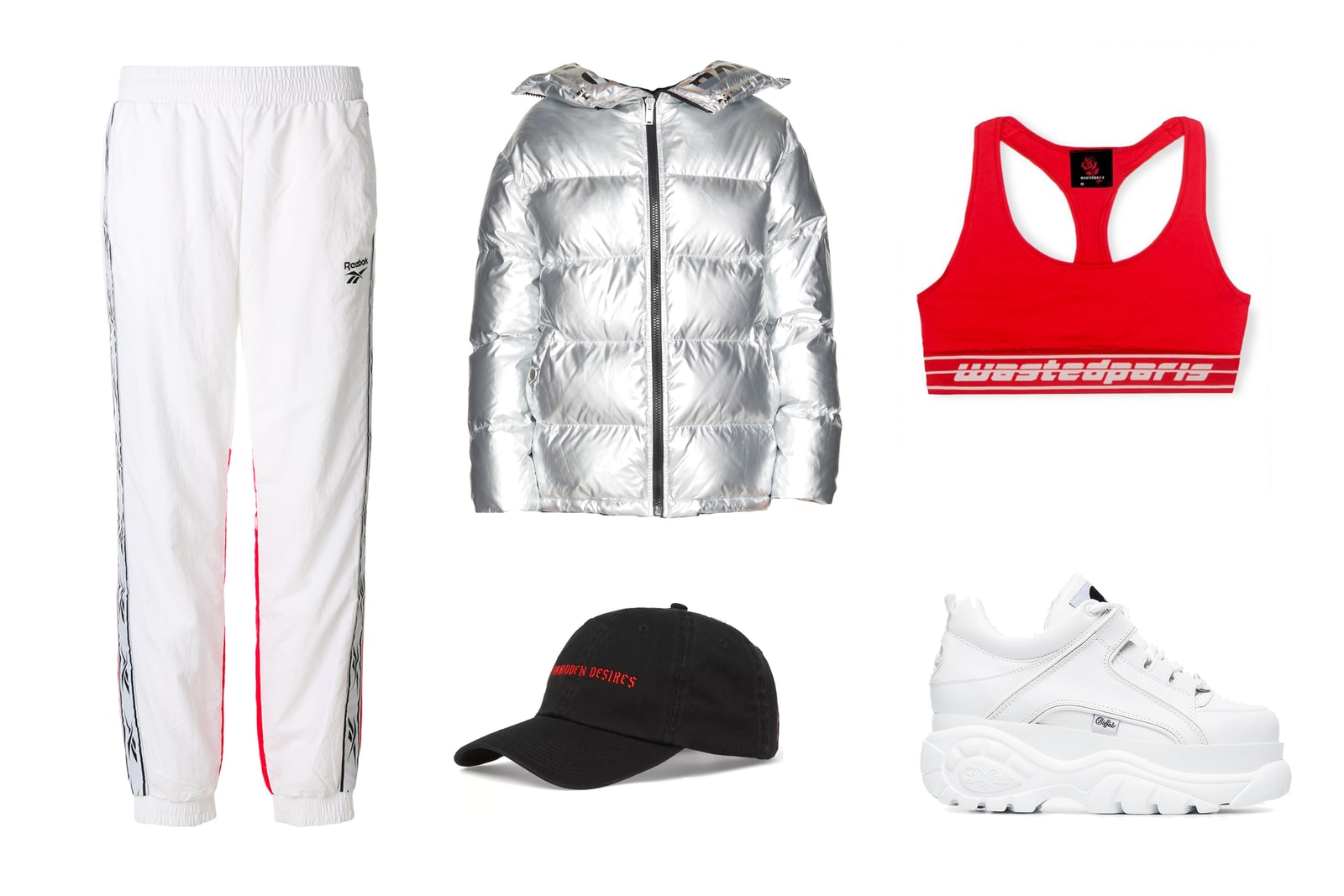 6 of 6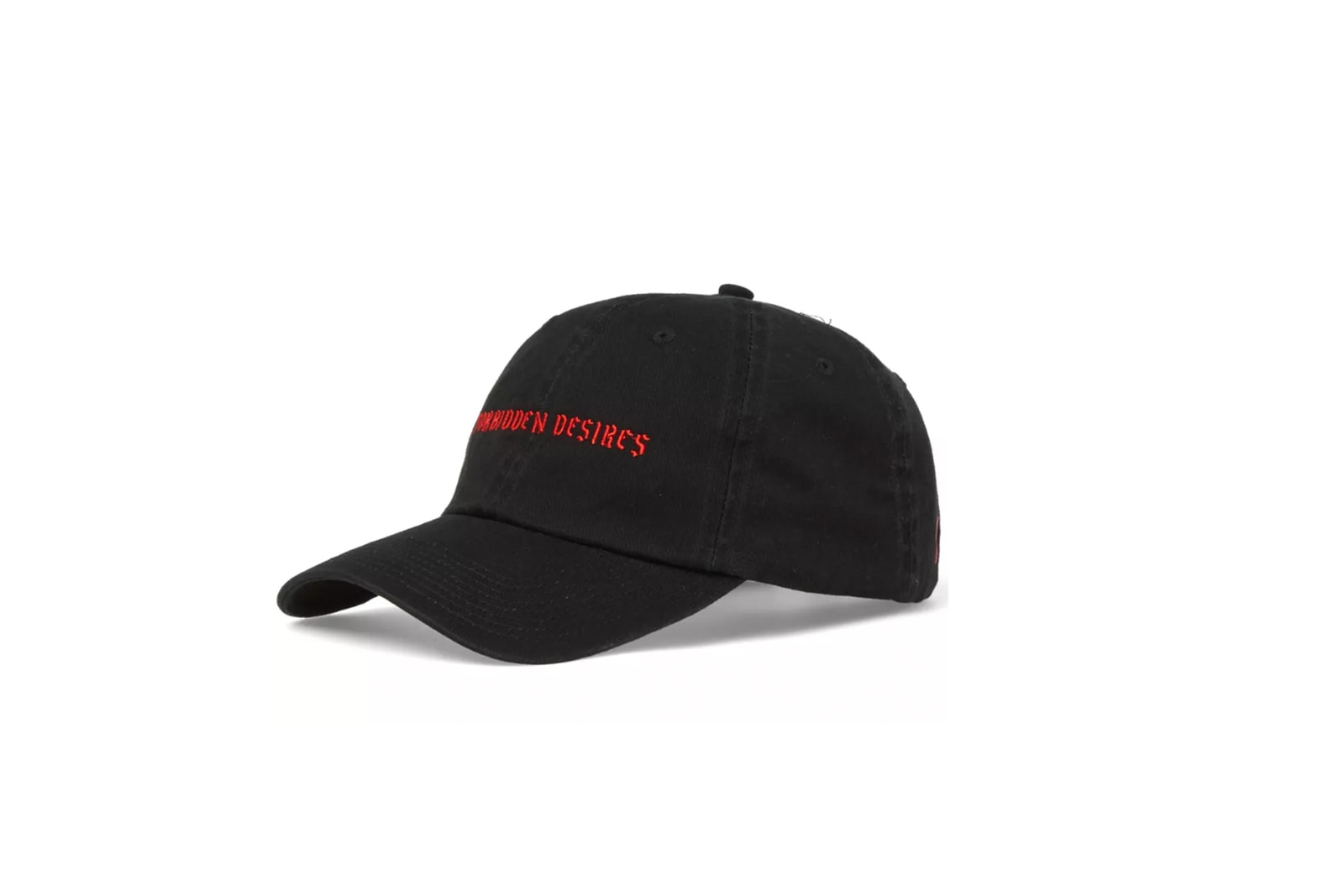 I'm fairly short, so the chunky dad sneaker trend is a personal fave of mine because it gives me a sneaky extra boost of height and is way more comfy than donning some platform heels. I'm on my feet a LOT so while I lust after ultra-bulky sneakers, I also have to ensure they're not so heavy they'll weigh me down. So, when I heard that Buffalos, the ultimate '90s kicks, were coming back, I was ecstatic – they're the tried, tested and budget-approved OG chunky sneaker and I need them back in my rotation immediately.
Of course, you can't think about Buffalos without thinking of the Spice Girls, so I'd base my look on a contemporary, 2017 version of Sporty Spice. Pairing these bold white Buffalos ($183 USD) with some crisp track pants like these Reebok ones ($65 USD) kicks off the nostalgic look. I'd team this with a bright red crop-top to inject some color – this racerback bra by Wasted Paris ($30 USD) is perfect. Another unmissable trend this season has been the oversized puffer jacket and this metallic silver one by SJYP ($512 USD) has a real futuristic feel. To finish off, I'd add this Nasaseasons black and red "Forbidden Desires" cap ($79 USD) which does a great job of tying the look together and keeping your hair in check while you pretend like you've just returned from some kind of space-age workout session.
1 of 8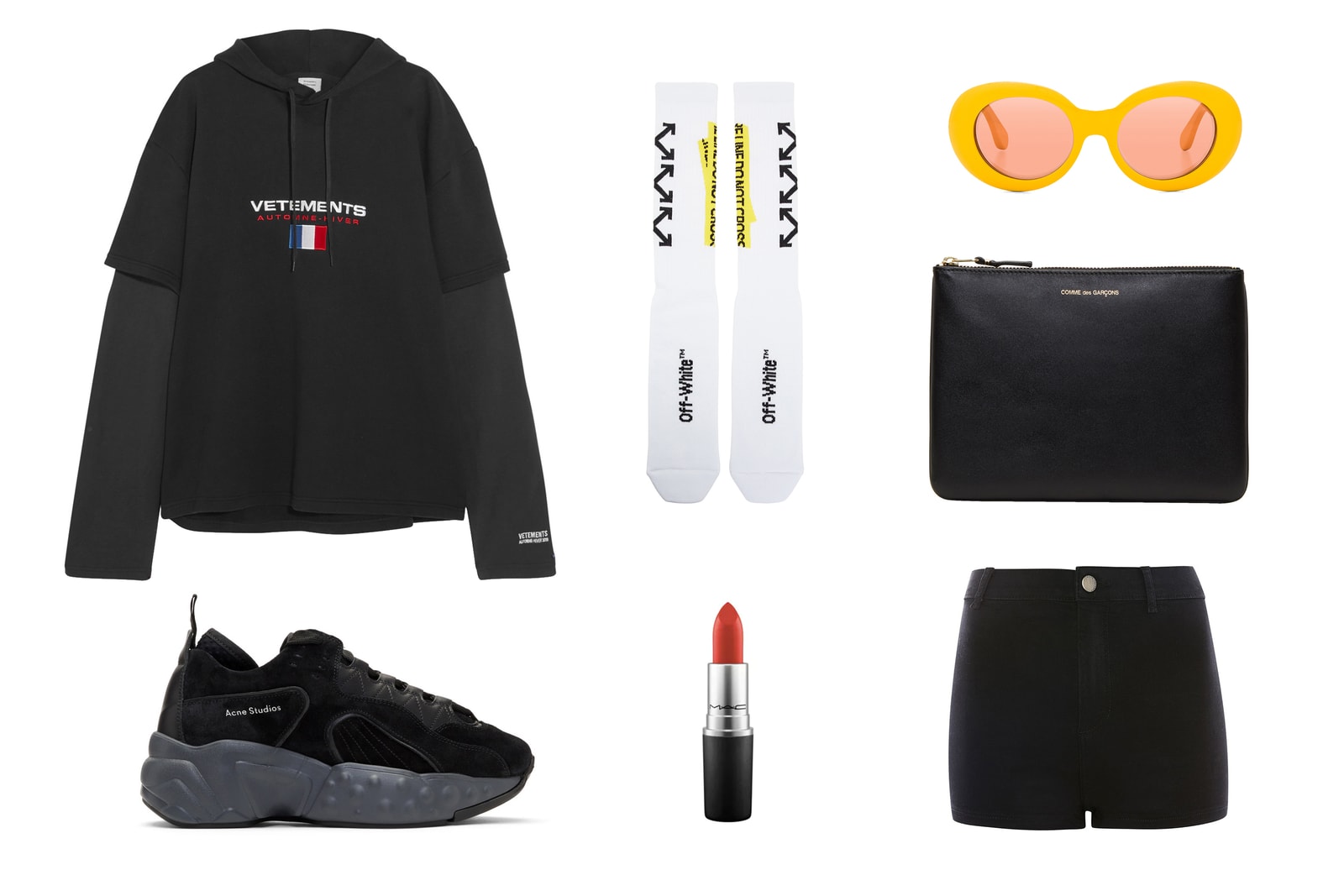 When I was first introduced to the "dad sneaker" trend, it was love at first sight. I've always been very into the "ugly fashion" vibe, and a chunky sneaker is just that; unconventional and stylish beyond compare.
I purchased the Acne Studios Manhattan Sneakers ($460 USD) in black, and ever since I've added several other big trainers to my collection. Since I live in Hong Kong, it doesn't get too cold so I love playing off the weird silhouette by wearing a huge, over-sized hoodie like this one from Vetements ($990 USD). With it I just throw on a pair of simple, yet comfortable shorts ($48 USD) and a pair of high socks ($85 USD). Since the socks have a pop of yellow, I love matching that small accent color with my Acne Studios Mustang shades for an extra bold statement. To finish off the look I grab my COMME des GARÇONS ($125 USD) leather pouch and a red lipstick ($17.50 USD), and I'm ready to go.
1 of 7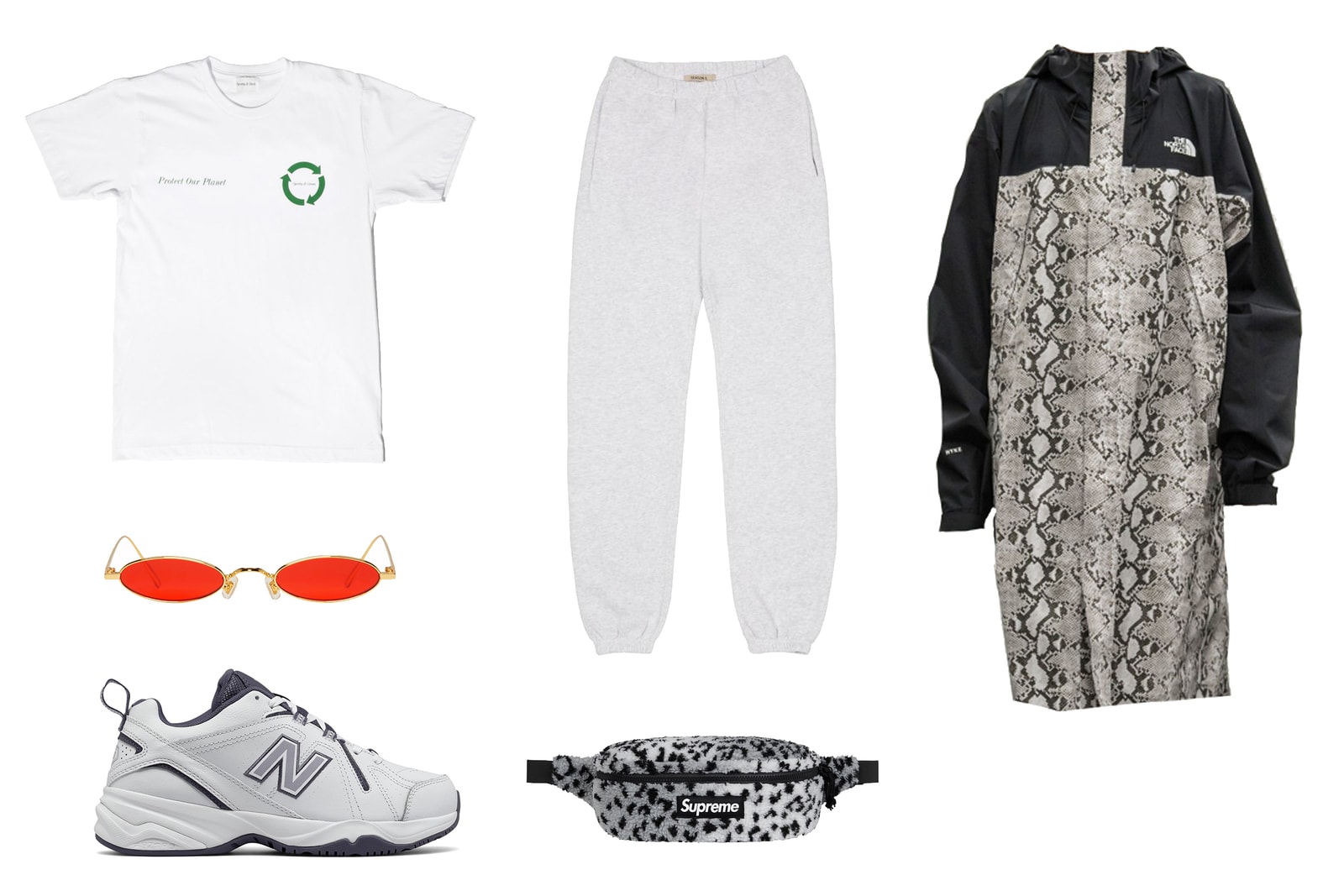 3 of 7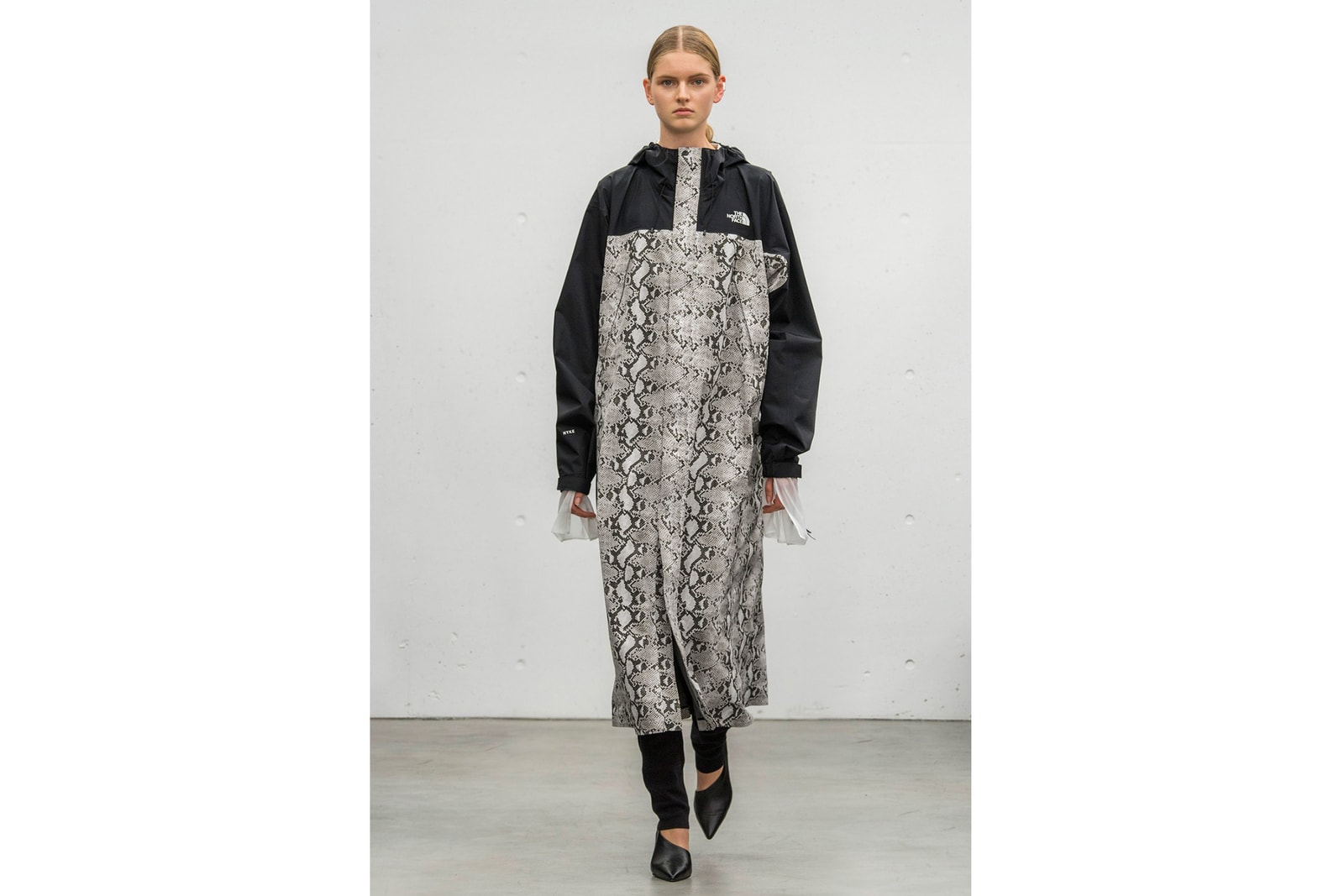 There's nothing that says "dad sneaker" quite like New Balance. The brand's made its name on said status quo and its an authentic one at that. Dads actually wear New Balance.
My pick is the New Balance 608 in "White/Purple" ($75 USD) – the more worn, the better. You can't do dad without the oversized grey sweatpants and I can suggest no better alternative than YEEZY Season 5. Emily Oberg's "Sporty & Green" T-shirt ($55 USD) completes the upper and at this point, I admit there needs a little more to accent. The North Face x HYKE 2018 snakeskin raincoat and Supreme Leopard Fleece Waist Bag ($68 USD) give me the muted oomph needed and to top all, is Gentle Monster x SSENSE's red and gold Plip sunglasses ($215 USD).
Share this article