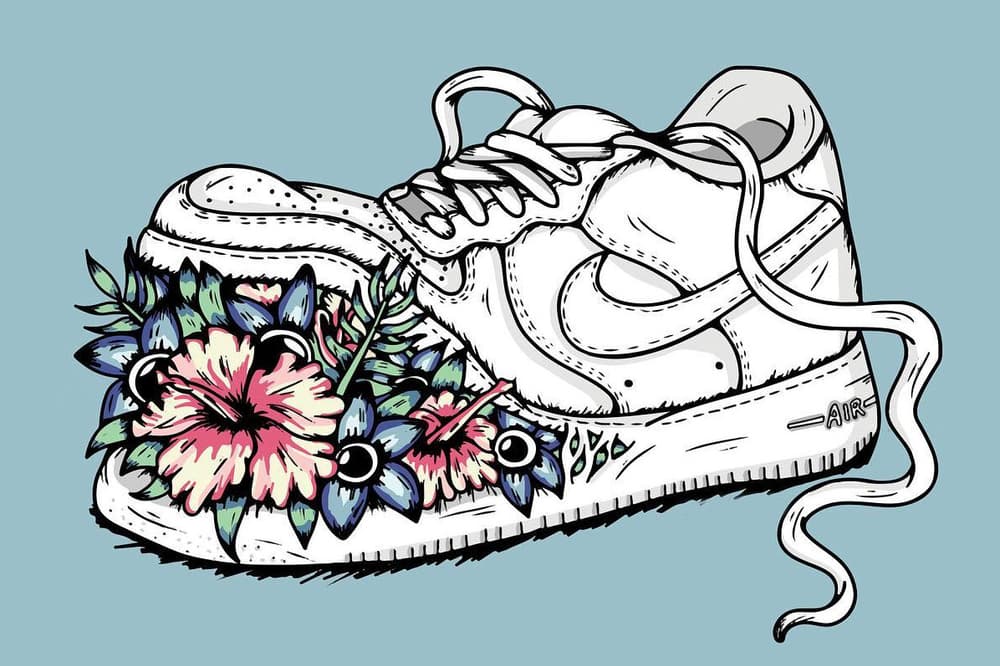 Our Five Favorite Instagram Accounts This Week: The Artist Edition
The ultimate creative inspo.
Thanks to the Internet, women have been able to showcase their abilities without limits. Models, writers and entertainers take advantage of their social media platforms to gain an audience and share messages. The best and most exciting opportunities, have also surfaced for artists and illustrators. Fans are able to catch the latest work, gain instant inspo and give feedback on what they want to see next.
Watching these women work their craft in real time is a privilege we won't be take for granted. Take a look at our five favorite artist Instagram accounts below.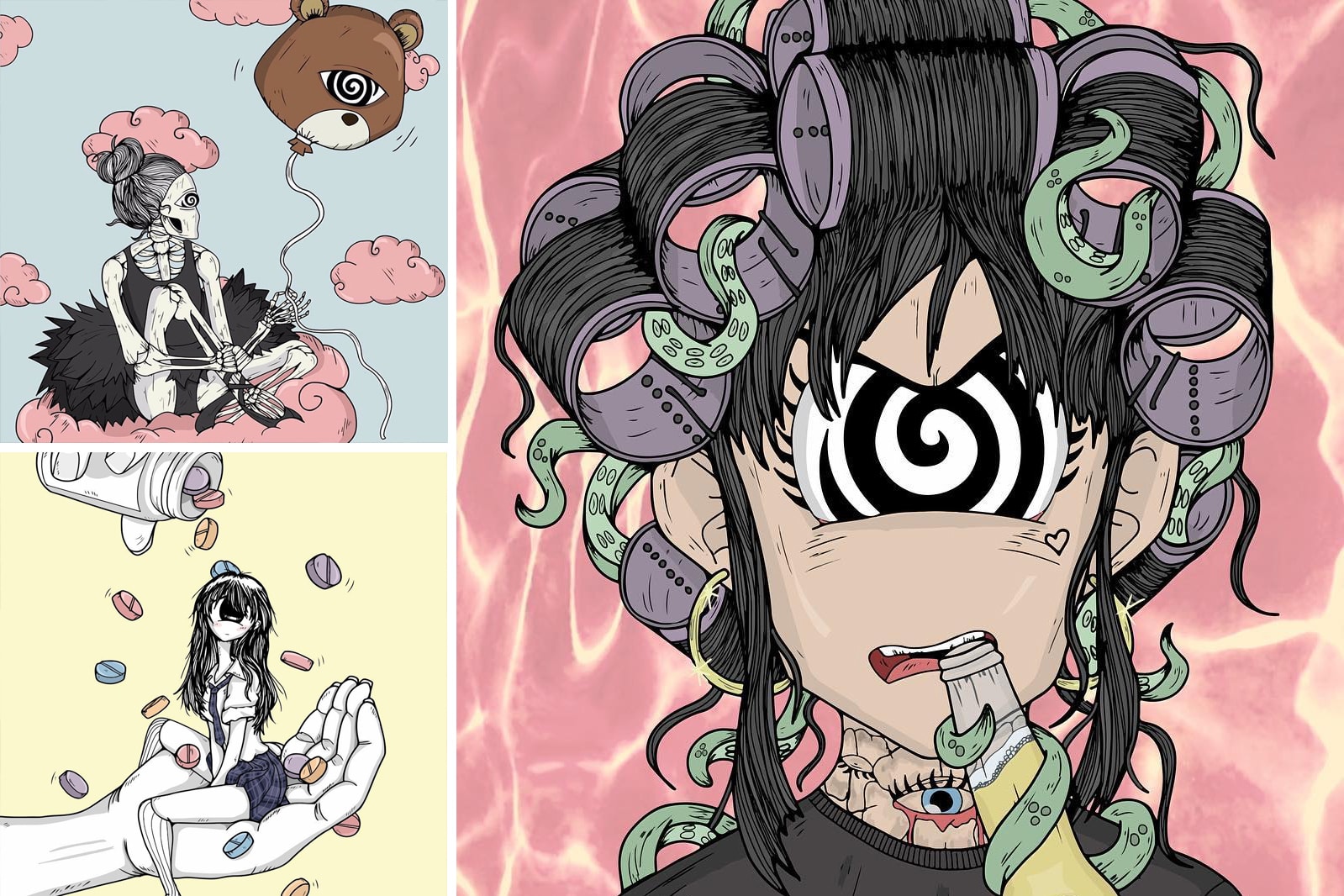 Bio: "Artist. Painter. I make cartoons n sh*t"
Favorite Caption: "Distortedd Twisted Fantasy"
HYPEBAE Pick: Anhia Santana, who goes by Distortedd, is truly an artist that is in a league of her own. The Philly native's trademark drawing style mixes pop culture, anime, and other elements to create one-of-a-kind imagery. Across the country, she has held galleries and pop-ups, most notably at Miami's Art Basel where celebrities like Jhene Aiko and DJ Khaled have been able to admire her art. On her Instagram account you can find her latest digital drawings and her newest cartoon animations. Her illustrations need a TV show ASAP.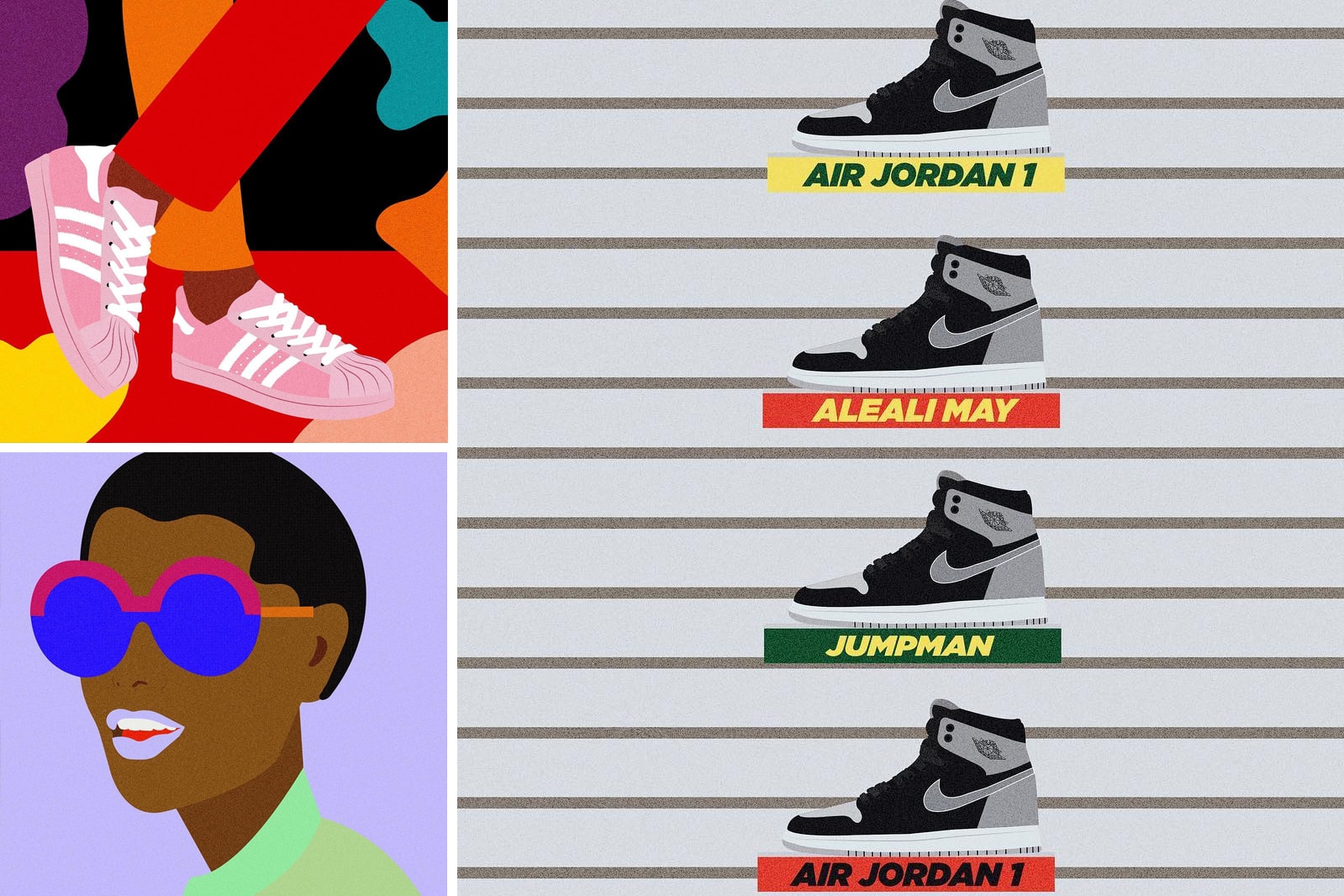 Bio: "multidisciplinary artist, magical blk girl"
Favorite Caption: "Keep your heart three stripes, keep your heart."
HYPEBAE Pick: Laci Jordan's illustrations pour straight out of her heart. Using a vibrant color palette, Jordan's imagery reflects the current climate of fashion and streetwear for women. Ladies who need a bit of inspiration can find what they need from her well-curated feed.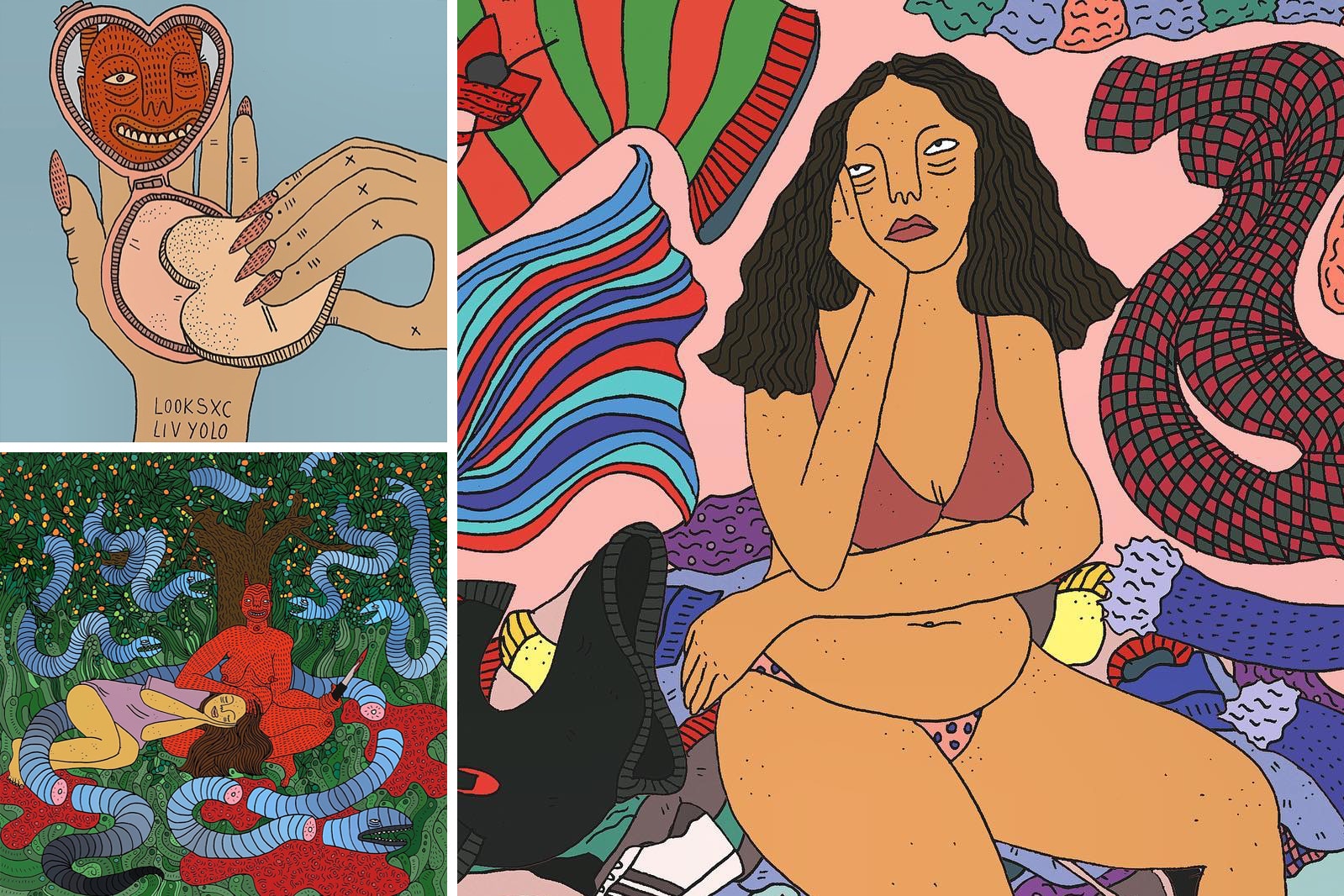 Bio: "I draw women and their demons"
Favorite Caption: "Cut it off"
HYPEBAE Pick: Polly Nor's art is relatable, cheeky and just a bit scary. She's best known for her satirical digital drawings of women and their demons. These images inspect the relationship between identity, womanhood and sexuality in a way that's not often done. Interested fans can buy her artwork in pin and phone case form at her site.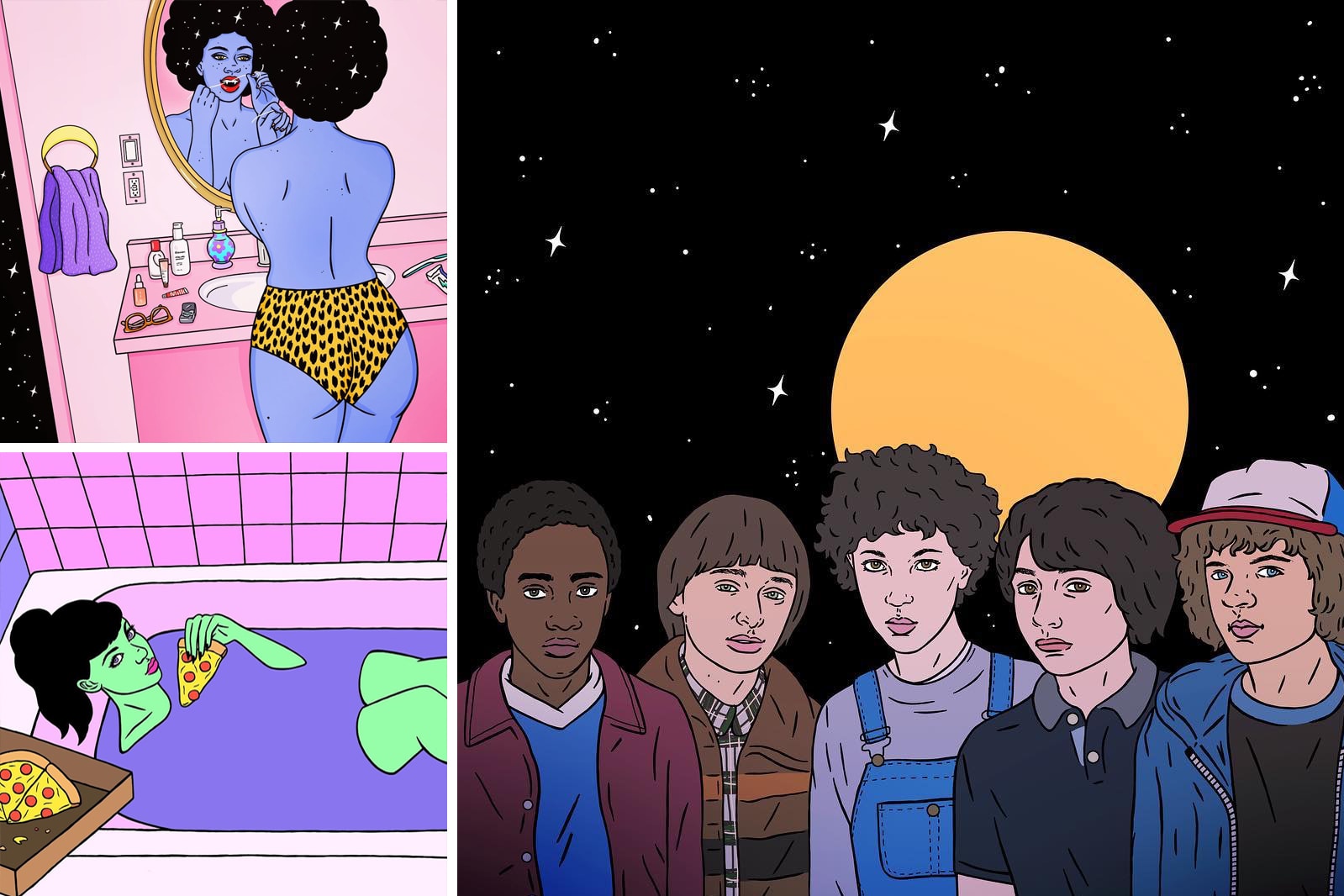 Bio: "drawing all day in Los Angeles"
HYPEBAE Pick: Robin Eisenberg's illustrations focus on the female form by incorporating intergalactic themes to trick the mind. Women with starry afros, purple skin and a third eye are placed in everyday situations.
Freedom and self-expression are the focus of her work and it truly shows.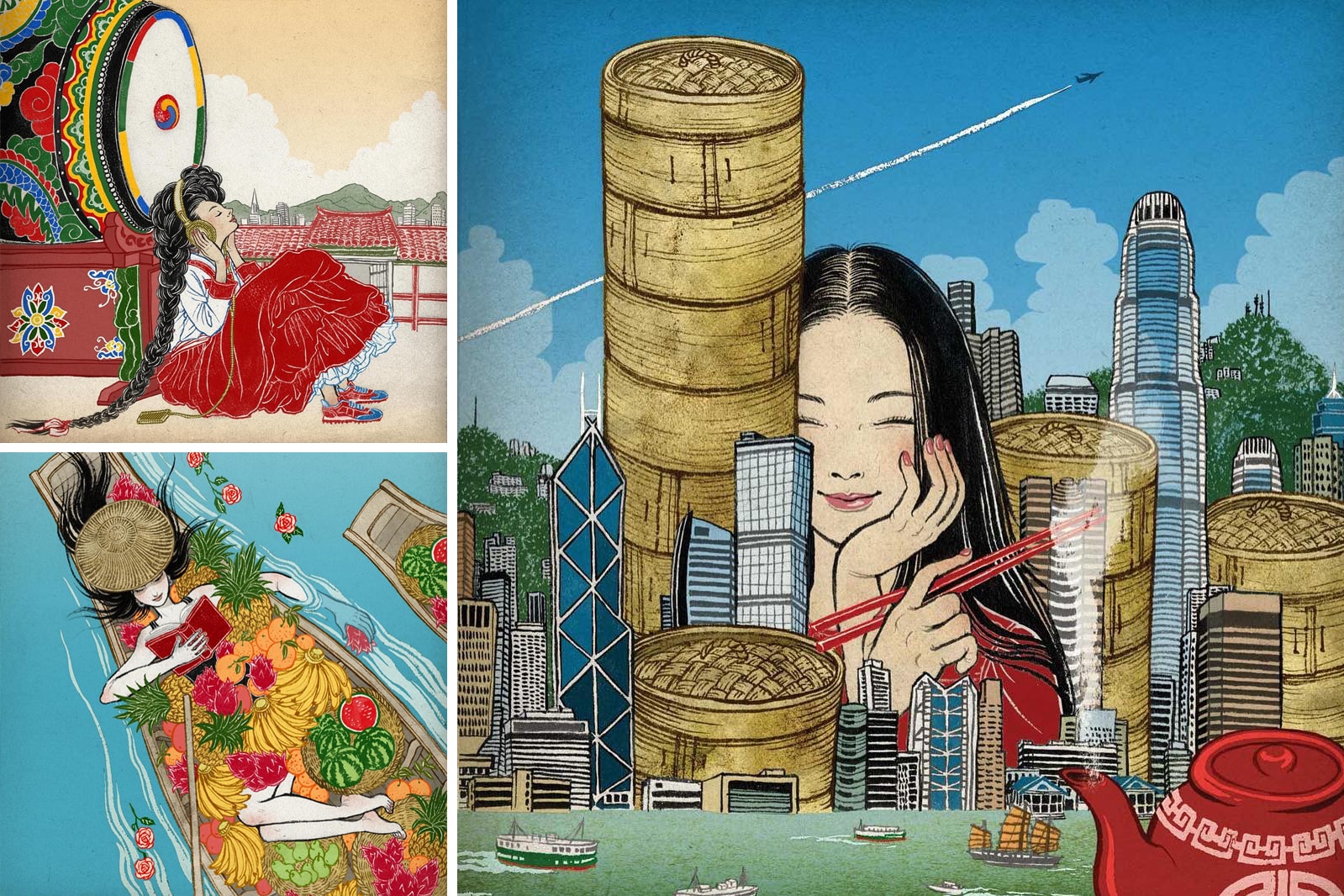 Favorite Caption: "@badgalriri is back on it."
HYPEBAE Pick: Yuko Shimizu is a New York-based illustrator who has some serious ink skills. Not only does she post photos of her Asian-centric artwork she also hold challenges for her followers to participate in. Most recently her Inktober Instagram series provided a host of info and tips for upcoming artists to use. Off the Internet, her work can be found in SK-II ads and the World Policy Journal.