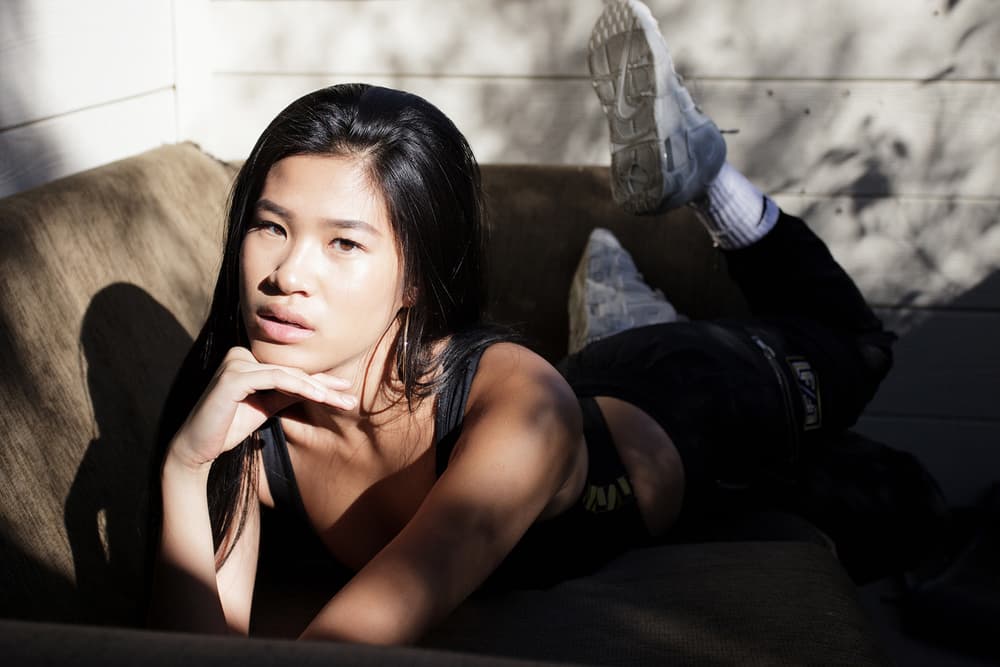 1 of 3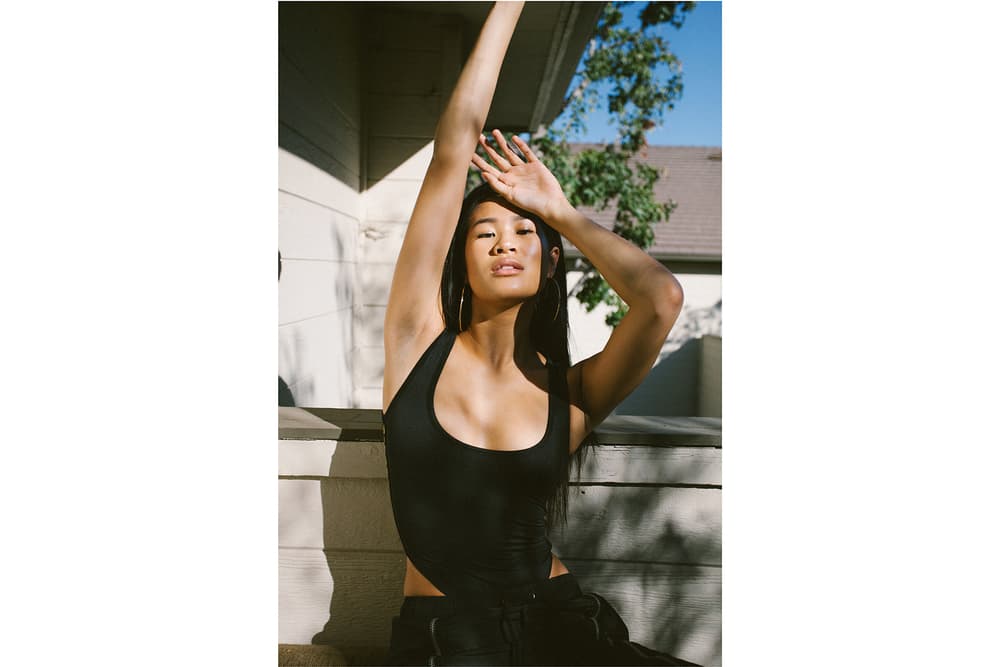 2 of 3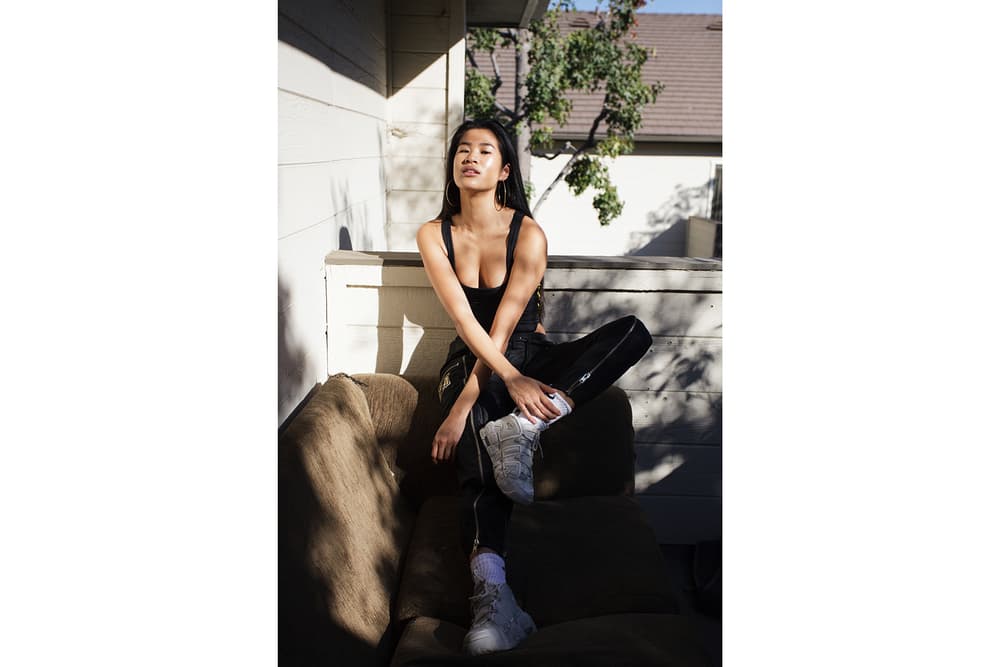 3 of 3
Fashion
BAEwatch: Justine Biticon
The Californian model talks diversity, being a Nike girl and more.
BAEwatch: Justine Biticon
The Californian model talks diversity, being a Nike girl and more.
You might recognize Justine Mae Biticon. Yes, she's the first contestant to be eliminated from the latest cycle of America's Next Top Model, but she didn't let that stop her from building an amazing career. When the show aired last year, the then 18-year-old responded to her loss jokingly by tweeting memes of her own crying face. The Internet loved it, Justine went viral overnight, and the rest was history.
Fast forward to 2017, her face isn't just seen on social media but literally everywhere in the world. Throughout the year, the California local has been tapped by Nike Women to star in its seasonal campaigns, which are displayed in Swoosh storefronts all across the globe. It's truly a dream come true from the self-proclaimed Nike fan.
We recently caught up with Justine to chat about everything from the fashion industry's diversity problem to her favorite sneakers of all time. Read on for our full conversation and check out our Los Angeles-shot editorial.
How did you know you want to become a model?
What's crazy is I actually never intended to become a model. My aunts always tried to convince me to become one because I was the tallest. I started "modeling" around 16 and thought "hey, this might be a thing for me."
When do you feel the most confident?
I try to find confidence in every aspect of my life, so when I say I am confident all the time, I really mean it. However, I think I am the most confident when I'm handling business like organizing photoshoots or discussing how I want things done. Being independent and in control of myself makes me feel so powerful and definitely confident.
You've fronted multiple Nike Women campaigns. Have you always been a Swoosh girl growing up?
I can proudly say yes! I grew up as an athlete (figure skating) and always dreamed of repping Nike. It's crazy how the world works because I ended up doing just that.
What's one pair of sneakers you cannot live without?
You can't beat a good pair of Air Force 1's. My favorite pair are my high-top Forces with a red check on them.
You're turning 20 next year. What's something you wish to check off your bucket list during your last year as a teen?
To be honest, I don't know exactly what I want to accomplish this year. All I know is that I want to do something amazing for myself and the world. I want to organize something for those in need, like working with a charity, for example.
What's one thing you've learned from being on America's Next Top Model?
Never to be on a reality TV show. LOL.
If you could change one thing about the fashion industry, what would it be?
As the industry grows and learns, I see that it's becoming accepting little by little, but I want to change it in a way so that it's not rare to see a certain race, shape, gender etc. on the runway or in magazines. I know I can't do it all by myself but we can definitely try.
Instagram or Twitter?
Most definitely Twitter. I can sit in bed for days and laugh at the dumb stuff on that site. Twitter's also an amazing platform to voice issues that need to be addressed. It's really the best of both worlds (plus endless cat photos, c'mon).
What would you wear on a date night?
There is no such thing as extra for me, even when it comes to comfort. I dress according to where I go, calculating all the way down to if we're walking far or if we're inside or outside. I also try not to wear anything twice (but it happens). However, a necessity that I must have with all my outfits is my necklace with my name on it, because you've got to rep yourself all the time.
Favorite TV show at the moment?
Stranger Things has kept me in my bed for the past week, so if you plan on watching it, cancel your plans for the next month.
---
Share this article