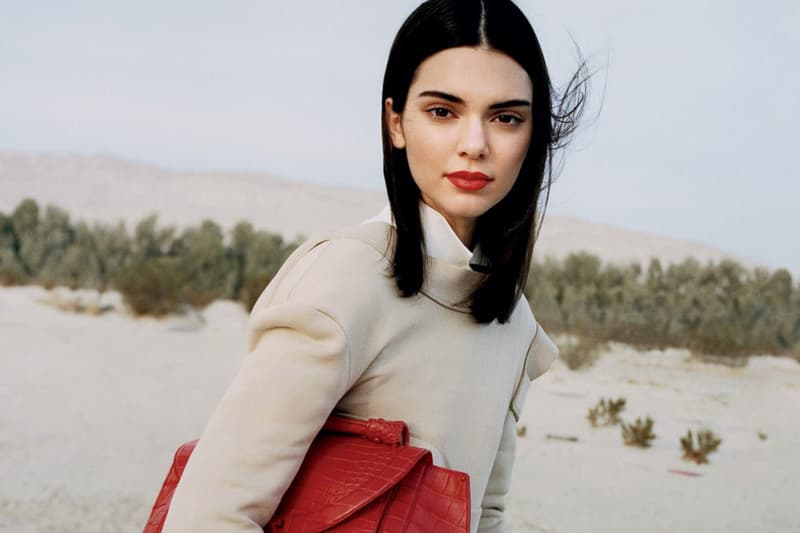 Fashion
Kendall Jenner Dethrones Gisele Bündchen as the World's Highest-Paid Model
The first time in 15 years that Bündchen has not been in the #1 spot.
Kendall Jenner Dethrones Gisele Bündchen as the World's Highest-Paid Model
The first time in 15 years that Bündchen has not been in the #1 spot.
Since 2002, Gisele Bündchen has occupied the top seat on Forbes' list of the world's highest-paid models. Now, for the first time in 15 years, the Brazilian beauty is removed from the #1 spot – in her place stands 22-year-old Kendall Jenner. To be honest, we can't say that we're that surprised, as the young Kardashian-Jenner clan member has appeared in campaigns ranging from Calvin Klein to Fendi over the past year.
According to Forbes, her net earnings are calculated with the revenue brought in from her small empire in mind.  Thanks to an earning potential largely attributed to her massive Instagram following (how's 84.8 million followers?), she also has her partnerships with Estée Lauder, adidas and La Perla to thank. In addition, involvement in her family's reality TV show Keeping Up with the Kardashians, as well as her clothing line with sister Kylie, KENDALL + KYLIE, are major factors in her success. As a result, the young star raked in a cool $22 million USD in 2017.
Making just under that amount, Gisele earned $17.5 million USD in comparison, a number that decreased by a hefty 43-percent since 2016.
When it comes to commenting on the list, Elle notes that there is still plenty of room for improvement regarding diversity in the modelling realm. Although plus-size model Ashley Graham also appears in the Top 10, Chinese model Liu Wen is the only woman of color on the entire list. Although it's great to see small steps (very small steps) being taken to disrupt the current balance of beauty norms, the industry still has a long, long way to go.
You can see the full Top 10 list below. To read more about the lack of diversity in fashion, find out why we asked, "Why are all the Victoria's Secret Show models so skinny?"
Forbes' World's Highest-Paid Models: List In Full
1. Kendall Jenner – $22 million USD
2. Gisele Bundchen – $17.5 million USD
3. Chrissy Teigen – $13.5 million USD
4. Adriana Lima – $10.5 million USD
5. Gigi Hadid – $9.5 million USD
5. Rosie Huntington-Whitely – $9.5 million USD
7. Karlie Kloss – $9 million USD
8. Liu Wen – $6.5 million USD
9. Bella Hadid – $6 million USD
10. Ashley Graham – $5.5 million USD