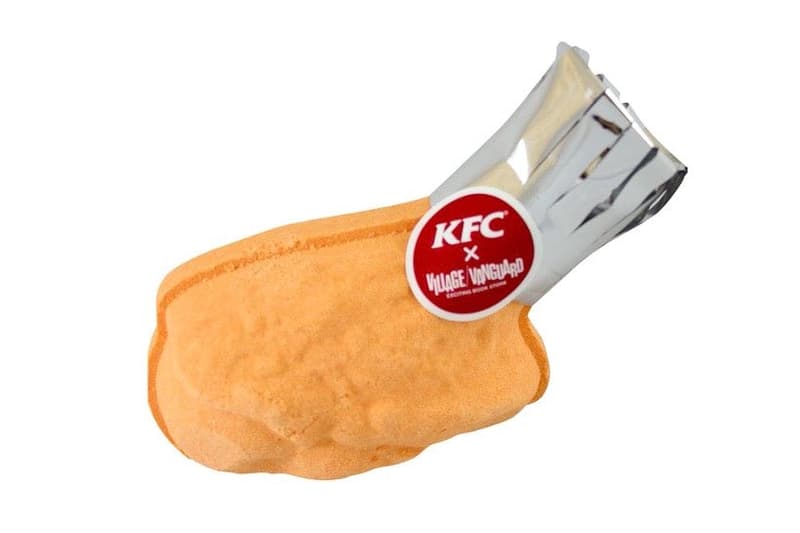 KFC Has Created a Fried Chicken-Scented Bath Bomb
Bathe in the oily goodness.
KFC is no stranger to the merch game having released a phone case, apparel and even a nail polish all inspired by the chain's fried chicken roots. Its latest product was made in collaboration with novelty retailer Village Vanguard and is truly a treat. The duo has created a poultry-scented bath bomb which also happens to resemble a drumstick. When thrown into running water, the item will release the canola oil and chicken smell that often covers the fast food franchises.
This special stock will be available for a limited time only in Japan. Lucky lottery winners will win the chance to bathe in their favorite delicacy when chosen via the brand's Twitter. Let us know below if your would throw this item into your tub.
✨#秘伝のコンビパック 発売記念?
フォロー&リツイートで毎日100名様に当たる✨#KFCのアノ香り が漂う「チキンの香り?の入浴剤」を?
参加者全員に、本物のアノ香りを楽しめる特別クーポンも!11/15〆https://t.co/2tdtyL3UXu pic.twitter.com/wvZp85DG73

— ケンタッキーフライドチキン (@KFC_jp) November 1, 2017
Share this article