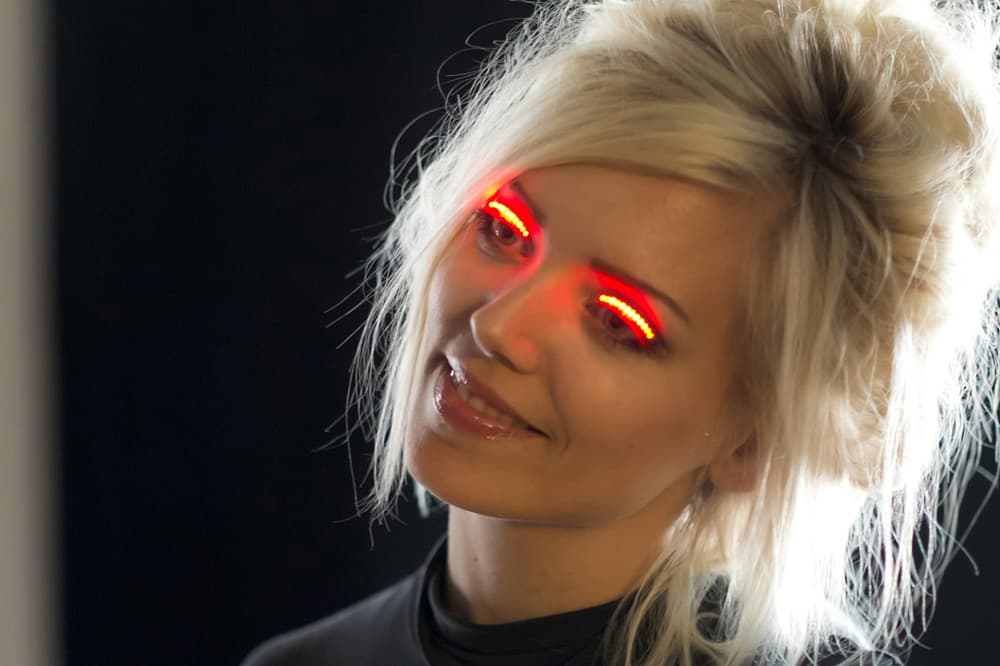 Beauty
Light Up Your Look With These Electronic LED Eyelashes
Mesmerize with this week's "Editor's Pick."
Light Up Your Look With These Electronic LED Eyelashes
Mesmerize with this week's "Editor's Pick."
The beauty industry is running out of ideas. We've seen our favorite trends like the editorial glossy eye, ombré lips and cold contours being exploited by almost every major retailer. I had given up on trying anything new for the year, because it seemed like the most innovative product we were going to get was Rihanna's Fenty Beauty glitter eyeliners.
This was until I spotted these epic LED eyelashes in Rico Nasty's "Spaceships" video. The DMV rapper wears a blue pair that flashes in the light, creating patterns that give the eyes life it didn't have before. These lashes can boost a look for a night out or be worn to a costume party ensuring you win the number one spot.
The only con about this product is that I wish I found it before Halloween. No worries — there's always Christmas. Check out this futuristic beauty item below.
WHAT IS IT: Waterproof LED Eyelashes
WHY IT'S WORTH THE HYPE: Traditional makeup has become a bit boring but these LED lashes breathe new life into arena. The "eyelashes" are actually small LED lights that are placed on a small strip that resembles eyeliner. Connected to each pair is a small battery-operated switch that can be clipped out of the way on your clothing. Each click of the button attached allows you to change the light arrangement and frequency to suit the occasion. The strips are flexible and lightweight so it won't weigh down the eyelids or impede blinking. Risk takers should definitely try this trend out.
WHERE YOU CAN FIND IT:  For $12 USD, you can pick up a pair of these lashes from Amazon.