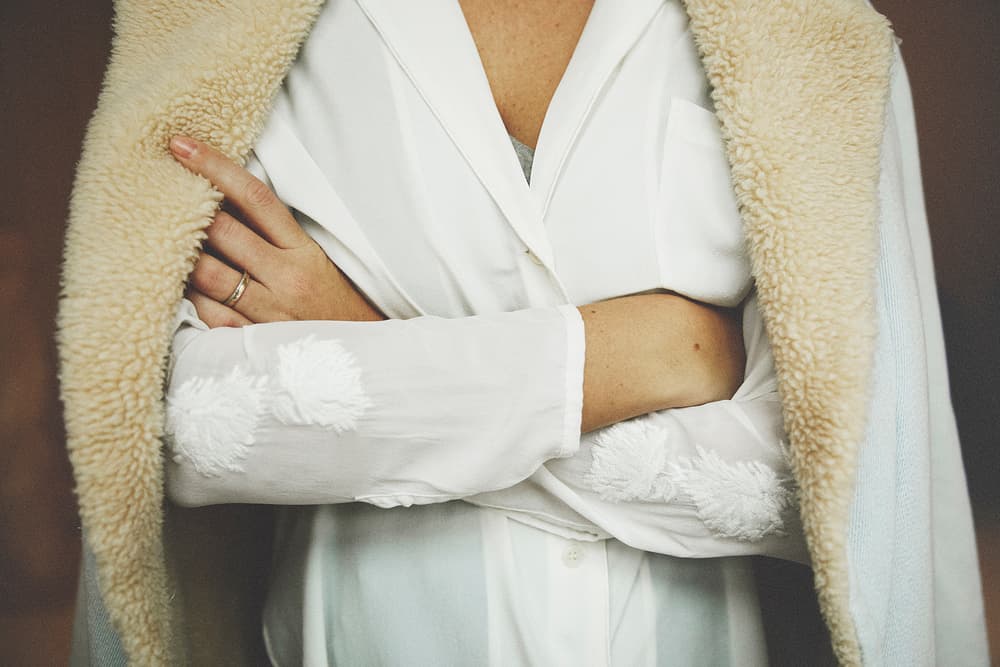 1 of 5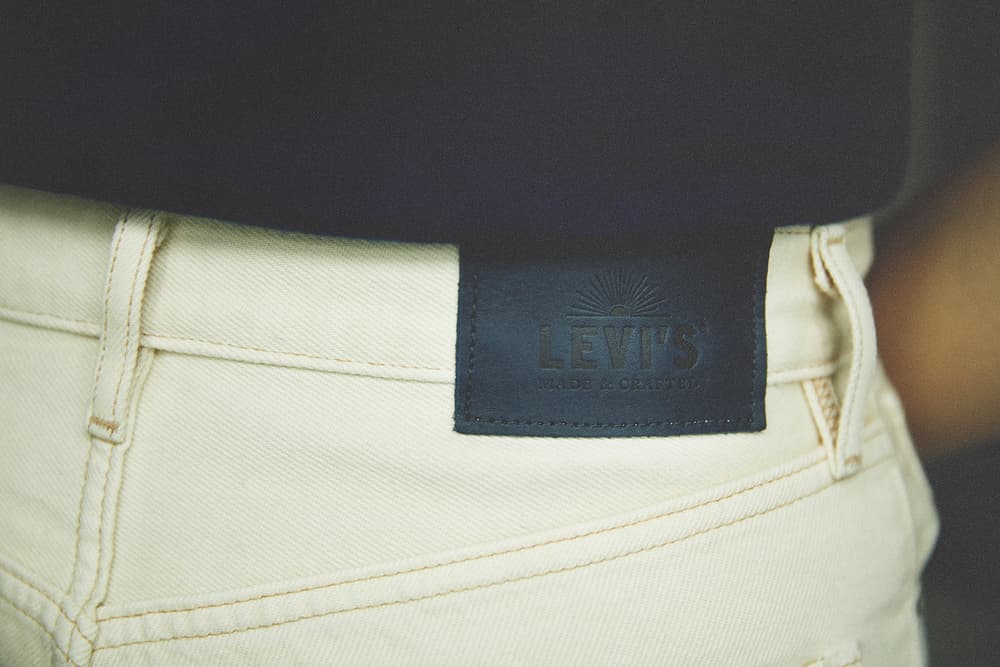 2 of 5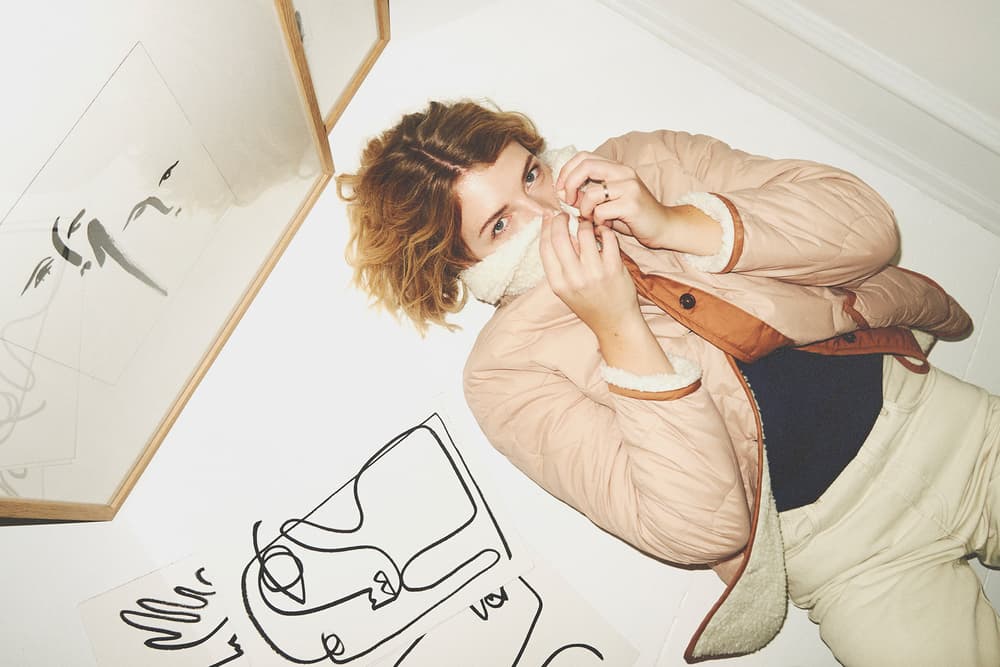 3 of 5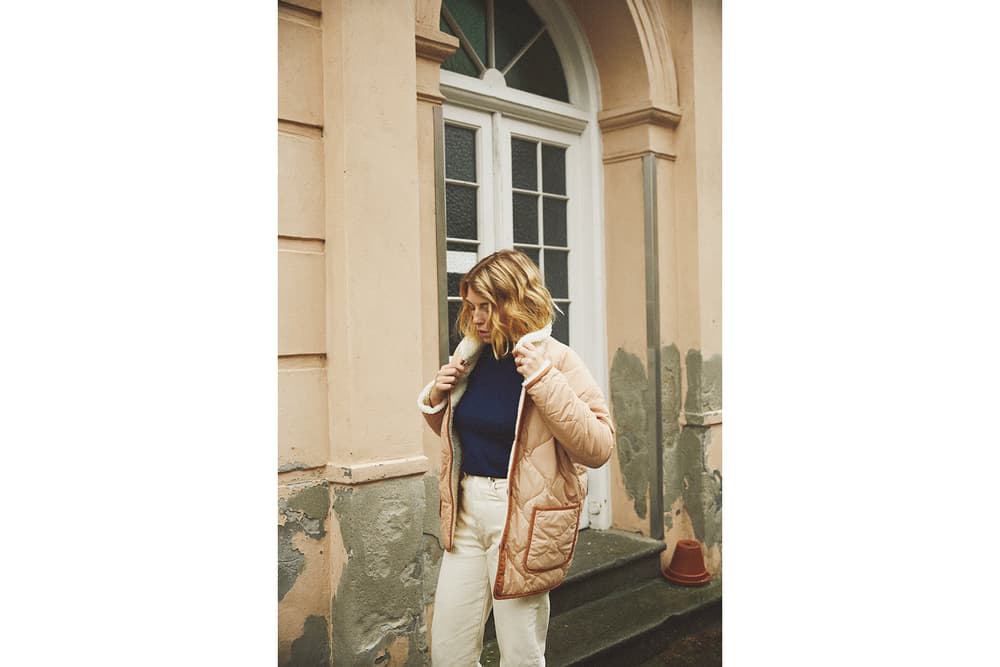 4 of 5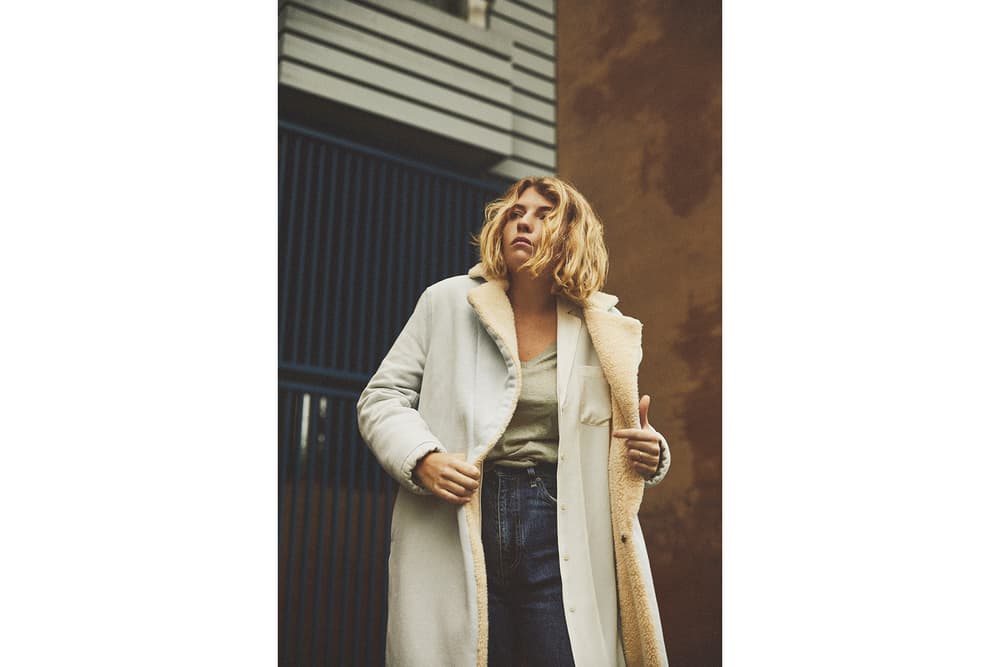 5 of 5
Fashion
Levi's® Made & Crafted® Fall/Winter 2017 Collection Is Inspired by Nordic Cozy Living
Inspired by artist Christiane Spangsberg's own hand-crafted work.
Levi's® Made & Crafted® Fall/Winter 2017 Collection Is Inspired by Nordic Cozy Living
Inspired by artist Christiane Spangsberg's own hand-crafted work.
For its Fall/Winter 2017 collection, Levi's Made & Crafted looks to the beauty of Nordic landscapes for inspiration. Constructed around the concept of "hygge" – a Nordic term that evokes a sense of complete ease and community, deeply rooted in the idea of cozy living – the latest offering celebrates the comforts of the everyday. Seeking to truly capture "hygge" and the attitude that comes along with it, Levi's recently traversed to Scandinavia to further explore the concept.
To showcase the collection we spoke to Copenhagen-based artist Christiane Spangsberg, whose hand crafted art style examines natural forms, shapes and textures. Taking place in her studio and on the surrounding streets of the Danish capital, she talked us through her inspirations, approach to creativity and how she finds beauty in imperfections.
How would you describe your style?
This is something I rarely think about. Only when asked in interviews. I don't use the time I have to label what I do and describing it to be something, because I think the minute I do so I limit myself. It is not up to me to describe a style, because a certain style is not what I am aiming for, but to express myself in all the directions I want to. In 2014 I spent some weeks, maybe months, thinking about my purpose of drawing. I asked myself "What am I aiming for? What is my mission?" Even though I had already started to draw humans in one-line in 2013, I understood the reason behind it – to minimize the complexity of human kind.
Your work has an authentic 'handmade' quality, do you think this is becoming a more valuable element in an increasingly digital world?
As the world is becoming more and more digital and our relations become virtual I think a need for traditions and 'the handcrafted' is getting stronger and stronger. For me it is the most valuable thing I have and the reason behind almost every choice I make. I never had any intention of being an artist. I still don't. My intention is to create work I love. To do exactly what I want to do. I don't care about if it will give me money, because money was never a reason for me to draw or paint. It is a part of who I am. Every work I make is made by hand. I decide if it should stay or go. And all of this I do to myself.  But there is only that one piece. I think a lot of people don't get that everything I make are originals. That is what I sell. It is the most valuable thing I have – even if I didn't sell it, even if I didn't have a name. It is still a part of me. A footprint in a way. Every work is a part of a story and each work is like a brick in a big puzzle spread around the whole world.
"My intention is to create work I love. To do exactly what I want to do. I don't care about if it will give me money, because money was never a reason for me to draw or paint. It is a part of who I am."
What role do 'imperfections' play in your work? What do you find appealing about them?
Imperfections are the one and perhaps only thing that makes us unique. It is what makes the world interesting and gives us a need to explore and experience more, because no tree is the same and each day is different. Imperfections are the unknown. The mistakes. The ugliness seen by some, and for others it is the most beautiful thing about you. Imperfections are what makes us stand out, but also the one thing we usually want to hide. We are all born imperfect individual beings, but somehow we all think that in order to be liked and loved we need to be perfect. We need to cover up our imperfections – so other won't notice. I learned this a long time ago, and yet I still struggle. I aim at perfection. But each time I am working I will mess up. Something will go wrong. In the beginning I would get very upset, I would hate it for its flaw, but for some reason I couldn't stop looking at it. It irritated me in a way that I found interesting. I've now come to realize that mistakes are the beauty, the ugliness is the interesting part. In everything, because this is where we can relate.
How did you develop your style, how have you noticed it evolve or develop over the past few years?
To me I'm in a constant search to explore ways of working. I've been drawing since I was a child and depicting objects ever since I can remember. This taught me how to see. In my work I always try to challenge myself. I draw for myself. I honestly don't think about it that much. It is very intuitive. I go with a feeling.
How do you start each piece? Do you have an idea of how it will look at the end?
I don't have a certain way of working. I rarely do the one-lines and when I do it can be a thought or image in my head that needs to come out. I can't stop thinking about it if I don't get it out. It never ends up as I expected. Never. Because the second I put the pen on the paper I need to forget everything I've seen and know.
What kind of mood/headspace do you work best in?
At home. I like the comfort of knowing I'm alone in my own private space. Then I'm alone in my mind too. I love being by myself and it can be days before I feel lonely. When I feel so bored and restless and I have thought about all the things in the world twice – then I will work. I will create new works to fill my walls and they will be everywhere around me. Like friends.
What elements are important for your space/studio? What do you need an environment to have to help you be creative?
Time.
Picasso and Cubism is clearly an inspiration for you, are there any other influences in your work that might surprise people?
I've honestly never liked cubism so it's funny you mention that. I find it too messy – confusing in a way. I believe you are referring to the blue works. Each blue work is based on the one-line. The one-line which I first noticed by Picasso in 2010. What people might not know is that I had no idea who Picasso was before my family told me the day I challenged his one-line animals at a family dinner at my Aunt's house. I've never been that interested in art. Not until I went to the Danish National Gallery and saw the small exhibition of the early 19th Century French painters. What really caught my attention was the name "The Wild Beasts". They challenged the 'normal' way of working, used new bright colors and fast brush strokes – wild for this period. Not saying I do the same, but this inspired me and still does.
The Copenhagen creative scene seems to be blowing up at the moment, why do you think the city is getting so much attention?
When you come from a town that, from the outside seems to get a lot of attention, you rarely notice. Do you know this feeling? It's as if you don't see it. You can't see the cloud if you're in the cloud. But perhaps I don't see it, because I'm too occupied with my own work. Who knows? But I know we have a lot of great talent here. We do good.
Shop the new Levi's Made & Crafted Fall/Winter 2017 collection now in-store and online.
Share this article