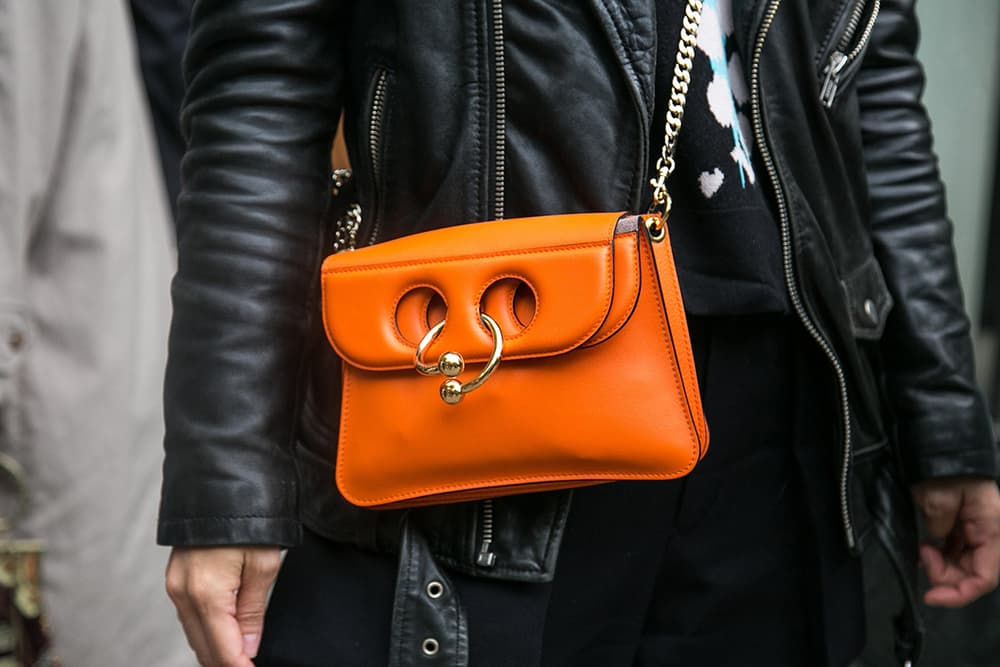 Our Top 5 Picks from Net-a-Porter's Crazy Designer Bag Sale
Up to 50-percent off.
We're all feeling a little overwhelmed by all the huge Black Friday sales. To help you navigate some of the best designer bag deals out there, we've rounded up five handbags and leather goods that you can buy right now at discounted prices from luxury retailer, Net-a-Porter. No matter if you're looking to invest in a nice purse for yourself or to shop for your friends and family, take advantage of the slashed prices while you still can.
Read our favorite picks below before heading over to Net-a-Porter to shop.
Fanny packs are all the rage this fall/winter season, and Virgil Abloh's interpretation of the trend is equally futuristic and functional. Made up of a circular as well as a rectangular pouch, this silver Off-White™ belt bag can be worn around the waist and across the body, too. The metallic sheen can add a little something something to any holiday party outfit.
J.W.Anderson's Pierce bag was seen everywhere during the Fashion Month, so there's no doubt that it's one of the hottest handbag styles at the moment. This bright orange number comes in a mini size that's perfect for carrying all your essentials. Complementing the premium leather body are the gold barbell and a matching chain strap. For those who're looking for a new statement crossbody, this one's for you.
Minimalists, you're in for a treat. Arriving in a dusty pink color, this small KARA leather backpack is the everyday bag of your dreams. Don't be fooled by its compact size, it can hold all your daily necessities from your makeup bag and phone, to your water bottle and wallet. Pick this up now while it's still on sale.
Talk about luxury. Nothing really beats the iconic, embellished Alexander McQueen clutch. The black satin case is embroidered with Swarovski crystals and fine beads, which form the shape of an eagle's wings. To top it all off, the gold-tone knuckleduster clasp is adorned with black pyrite stones. Honestly, you can't go anywhere without turning heads with this work of art.
By now, you've probably realized that 2017 is the year of millennial pink. If you're a fan of the trend, then you'll definitely want to check out Prada's candy-colored wallet. Covered in sweet, bubblegum pink, this accessory is built with different compartments inside, so you can organize your money, cards and receipts systematically. The gold-tone details on the front adds a touch of luxury to the overall girly design.
---
Share this article