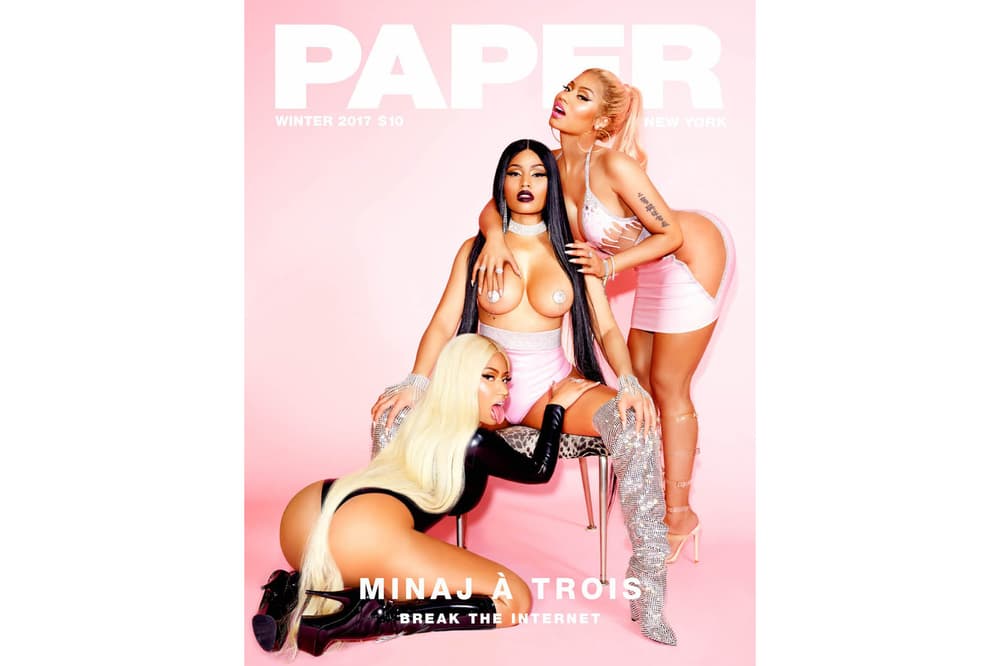 Nicki Minaj's Latest Magazine Cover Is Going To "Break the Internet"
"Minaj à trois."
Not one, not two, but three Nicki Minaj's cover Paper Magazine's latest issue. The steamy photograph features the rapper in three different looks, featuring her signature long, black hair, a pink ponytail and a platinum blonde look. In 2014, Paper Magazine named an issue featuring Kim Kardashian on the cover "Break the Internet," and the publication has decided to name Nicki's the same. "Break the Internet is all about the big idea, the word, the image. It came to me one day that 'Minaj à trois' had never been done," said a writer for the mag, and it sums up Nicki's cover perfectly.
Cop the magazine over at Paper Magazine's website, and read Nicki's full cover interview.