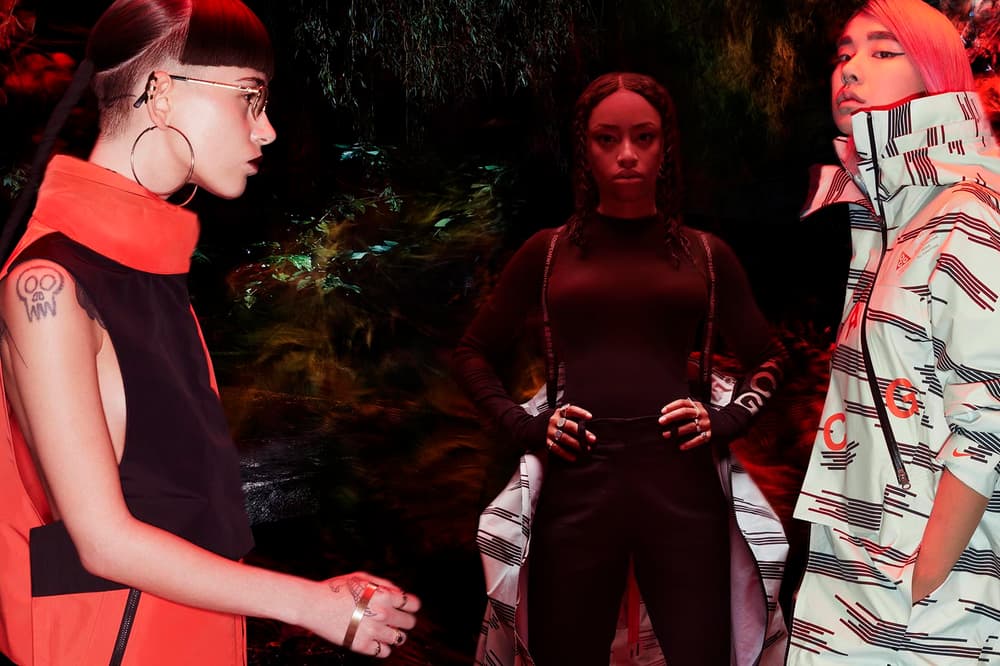 1 of 6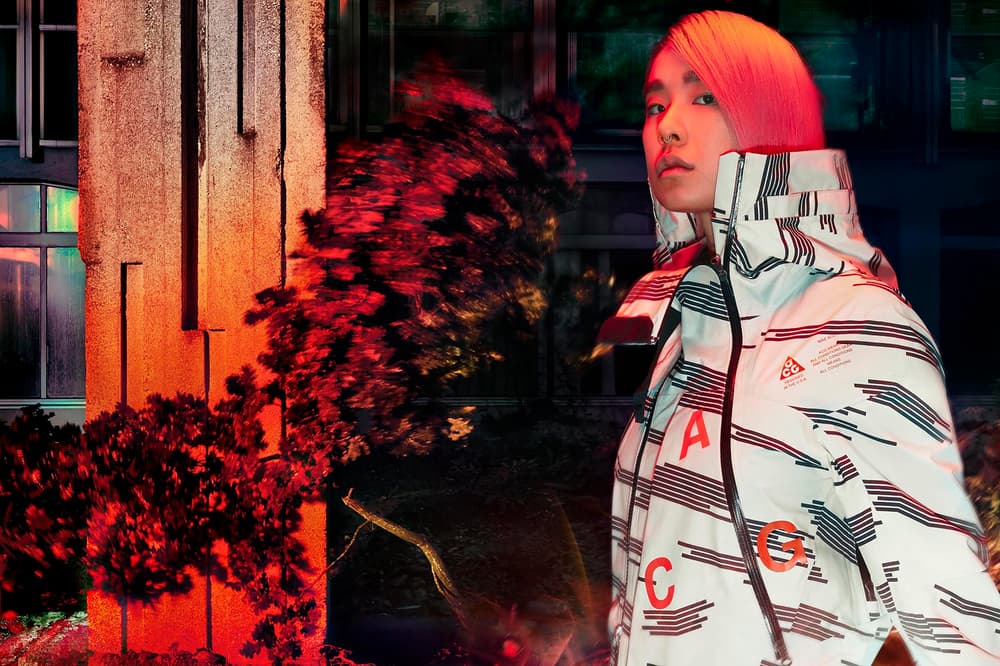 2 of 6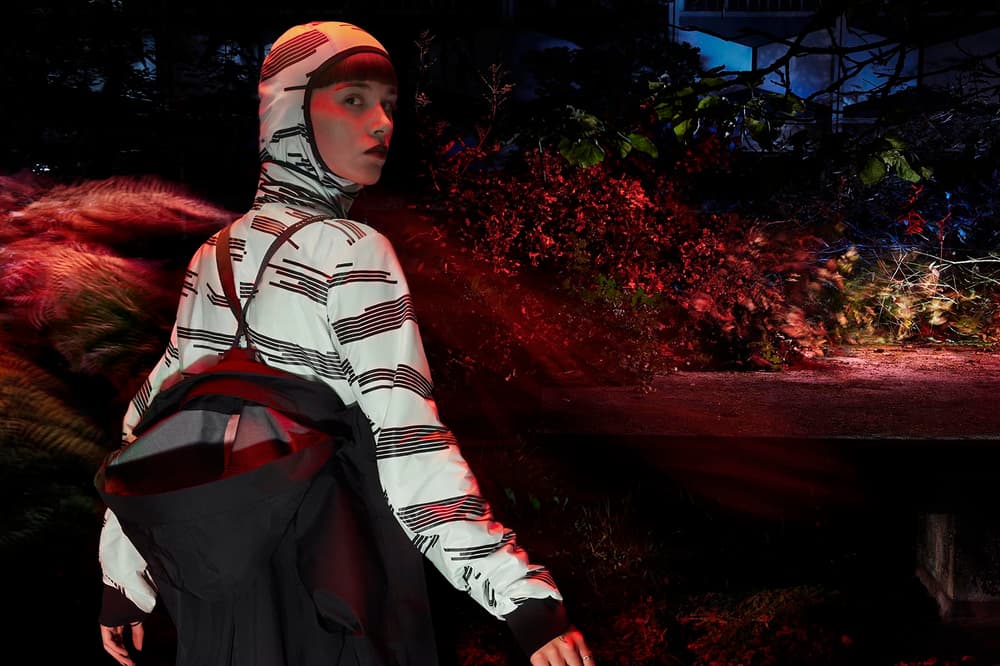 3 of 6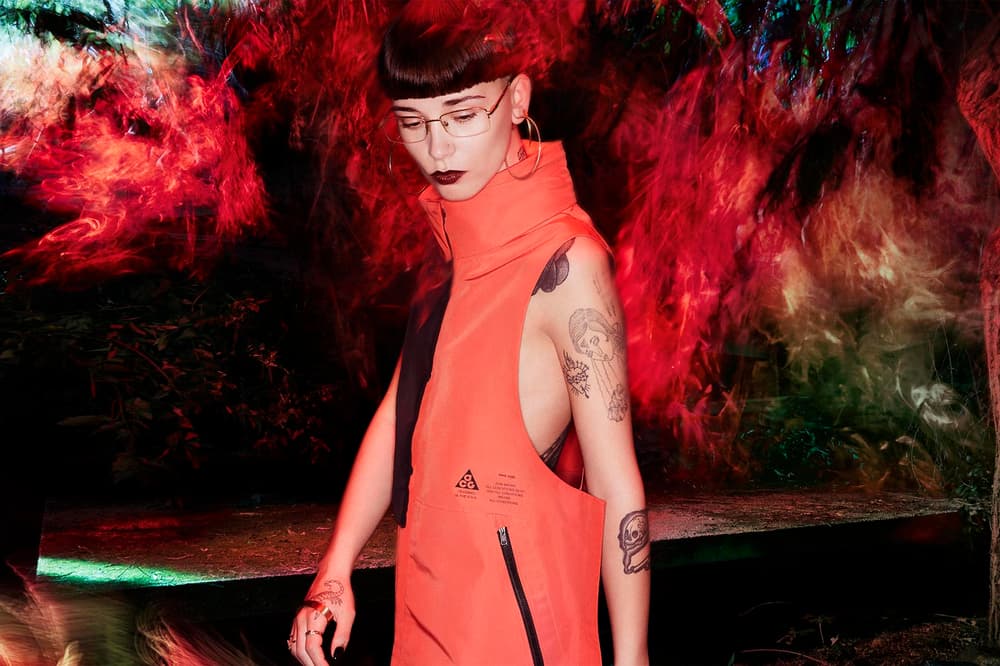 4 of 6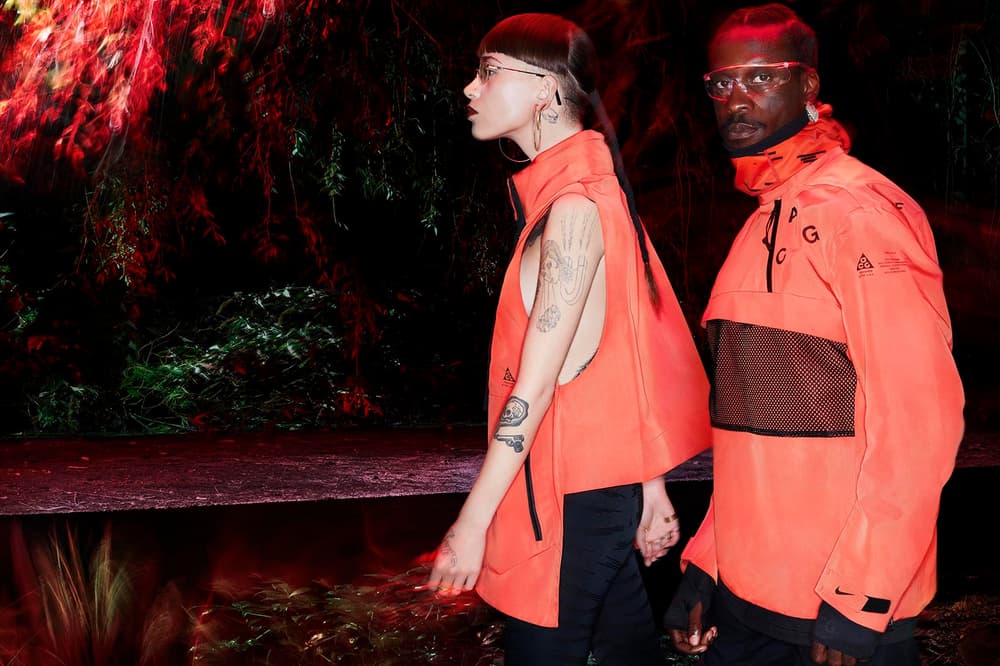 5 of 6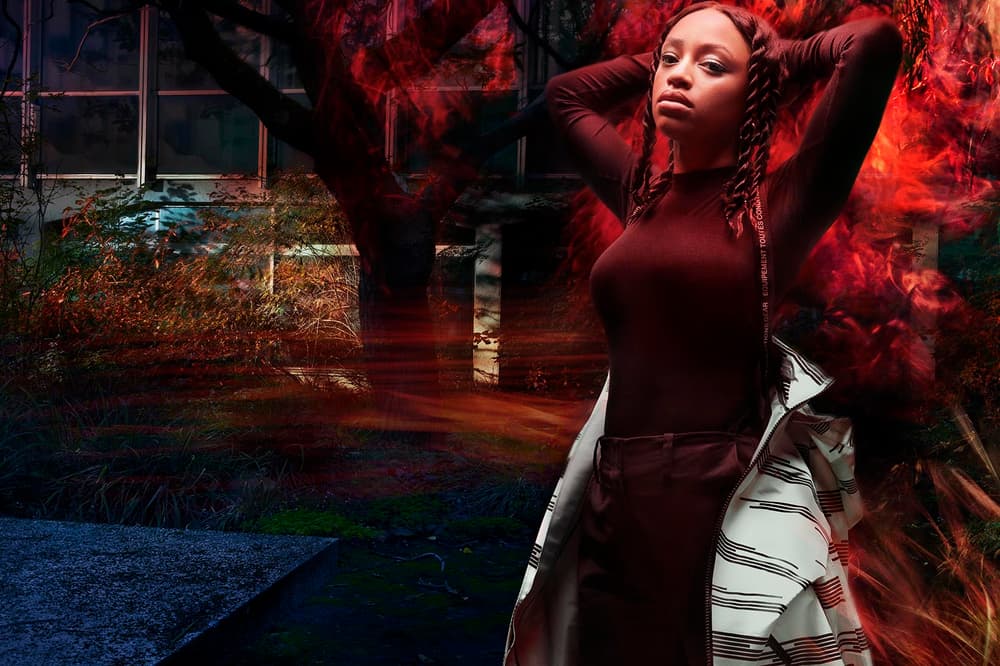 6 of 6
Fashion
Nike Has Unveiled Its Debut ACG Collection for Women
We speak to the designer, Johanna Schneider.
Nike Has Unveiled Its Debut ACG Collection for Women
We speak to the designer, Johanna Schneider.
You may be familiar with Nike's ACG (All Conditions Gear) line – an element of the sportswear giant's roster that focuses specifically on innovative, technical apparel. Relaunched in 2014 by designer Errolson Hugh, ACG has predominantly been a male-focused offering, that is until now. For the first time, Nike has unveiled a dedicated women's ACG collection.
It seems fitting that with Nike's Force is Female campaign in full swing, other components of the companies offering also gear up their offering for female consumers. With a performance-led, fashion-forward selection that consists of an array of jackets, trousers and accessories in a contemporary colour palette, this new collection is one that will be coveted by all. regardless of gender. We spoke to Nike's Senior Design Director of Women's Apparel and co-designer for ACG, Johanna Schneider, to hear more about this landmark line.
ACG was relaunched in 2014 but this the first dedicated women's line, why do you think it's taken so long?
I think that you have to find the right partners who feel enough value to extend it to the women's line. When ACG launched three years ago, both Errolson and I were working on it, and I'd worked with him before Nike. With me being here now, I was able to fuel the conversation about adjusting it – we needed the point of view of a woman, and leading the design team here at Nike World HQ, I was in a great position to be able to provide that. We had great support from Nike to make this happen, too. Being at Nike and working with Errolson is a new setup and a unique situation and I got to understand where we sit in the marketplace. Demand on the women's side has grown, and offering mens and women's apparel together makes the whole collection even stronger.
What were the challenges faced in working with technical fabrics and practical clothing and balancing it with a fashion-forward aesthetic appeal?
We started brainstorming from a different point from the original ACG. We wanted to deliver something for her that wasn't a compromise on what we've made for him, and the mens line focused on protection, detail, movement and material. Form follows function in this collection and we replicated what we did for the mens collection in the womens one, but in a way that's relevant to her. There are solutions that are relevant for both [men and women] but we looked at her level of comfort and solutions for her, like storage for her belongings, but positioned in a way that's flattering.
Another aspect is expression and emotion. As women, we are so educated in how to utilise apparel to express ourselves. Aesthetics are a key attribute for this collection but there are key pieces that deliver on performance and other ones where we transition the ideas of aesthetic and function.
Could you tell us a little about the apparel – what was behind the color palette, for example?
I wanted to add to the look that ACG has established and to introduce color, joy and expression in an exciting way. I wanted it to be bold and playful. In the silhouette, the print and the color, I wanted to extort the environment. Our role as women is destructive, in a positive manner. I wanted to flip the experience I have of girls looking at mens clothes thinking "I want to have that too" so that guys are looking at women's clothing and thinking "What? I want to have that!"
I definitely wanted to check off the neutral colors – the black is there and we have a contemporary khaki. The orange, for me, I thought about a color that I wanted to be a signifier from an urban environment into apparel. The light green was again related to the environment – it's a mirror of the sky. This is the first time we've done print in the ACG line and we were super excited to do it and introduce it across menswear and womenswear this season. We looked at camo patterns and animal print and produced a more digitalized version of a tiger stripe.
You've worked on a few lines with Nike now, from the Air VaporMax to NikeLab – how did the design process differ for this ACG line?
In my work from NikeLab in 2015 with the women's training line, what was similar was the approach of combining previous work, in terms of being hands-on and pattern making and combining that with Nike's resource of innovative technology. What was different in terms of aesthetic language compared to my work for my collaborations is, of course, the idea of ACG has a higher level of aggression. These products have to deliver on being protective and high-demand apparel but at the same time what I wanted to bring in was establishing a language under ACG for her that extends the functional benefits to more trend-driven solutions.
How do you envision that everyday women will wear this line?
For me, the collection is like a very condensed collection of items that, when they're all put together, is a modern system that delivers on different aspects of what you need in everyday life. I wanted to make it more inclusive – you cannot create something that just works on its own and I am so curious to see how women will incorporate this into their wardrobe and their everyday life and how their items and personal style will fit into this collection too. I really want to see women reinterpreting and remixing these styles.
You can shop the debut Nike Womens ACG Holiday 2017 collection at nike.com from December 9 for European customers and from December 21 for those in North America.