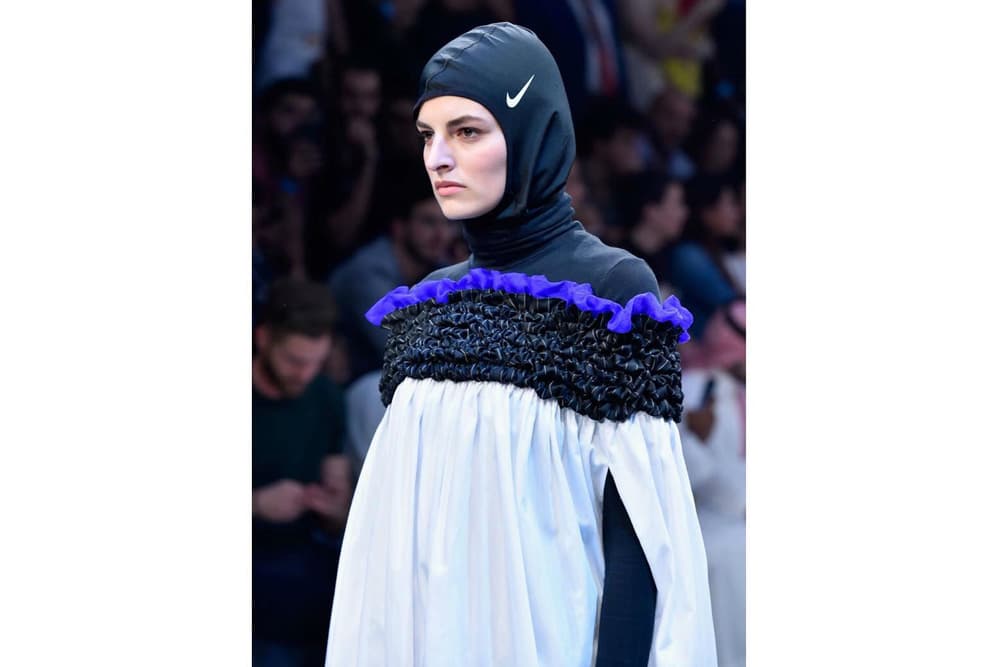 Fashion
Nike's Pro Hijab Made Its Global Debut on Dubai's Fashion Forward Runway
Femininity and inclusion wrapped into one garment.
Nike's Pro Hijab Made Its Global Debut on Dubai's Fashion Forward Runway
Femininity and inclusion wrapped into one garment.
Dubai's Fashion Forward, the country's four-day celebration of style, featured the international debut of the Nike Pro Hijab in Saudi designer's Mashael Al Rajhi runway show.
According to Emirates Woman, Al Rajhi collaborated with Nike and her styling allowed for the "breathable and stretchy" hijab to be worn with "street-smart separates and androgynous silhouettes."
The global sportswear brand has generated much buzz about the athletic garment, especially since its launch will be a step forward in terms of inclusivity for Muslim female athletes. The lightweight and breathable product was inspired by a visit Emirati female Olympic weightlifting athlete Amna Al Haddad took to Nike's Sport Research Lab.
The high-performance Pro Hijab will be available in spring 2018. Emirates Woman also reported that the hijab will be sent out to athletes before its actual release. Stay tuned here with us as the release date approaches.