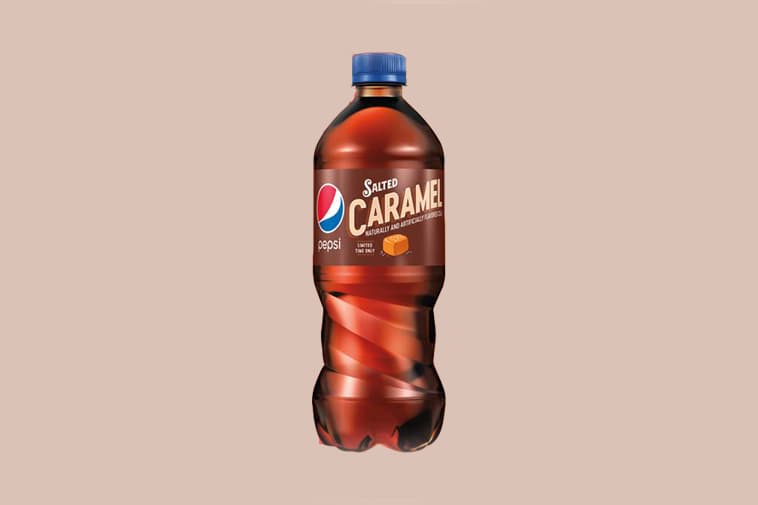 Hey, Salted Caramel Pepsi Is a Thing Now Too
Salty and sweet.
In latest odd beverage news, Pepsi is releasing is a new "Salted Caramel" drink and it comes to round 2017's unusual happenings.
Considering all the Starbucks releases over the summer, including a Unicorn, Banana Split and other peculiar Frappuccinos, one measly soda shouldn't be surprising but the Internet is puzzled nonetheless.
According to Pepsi it "blends the refreshing taste of cola with a delicious caramel finish." Find a bottle in your local supermarket and read the social media's reactions below.
Salted Caramel @pepsi. Go home 2017 you're drunk. pic.twitter.com/4SxkdnN5Ex

— Seán Cannon-Earley (@seanearley) November 10, 2017
Pepsi rolling out Salted Caramel flavored soda for holidays. I can tell health at the forefront of strategy — not. https://t.co/a0Qi9OA59Y

— Kara Goldin ? (@karagoldin) November 10, 2017
i just wanna know who sat down and thought salted caramel pepsi sounded lit

— haley ? (@suphaley) November 8, 2017
Share this article