This Bow-Topped Reebok Freestyle Hi Steals Hearts in "Porcelain Pink"
Knotted up with an extra-large bow.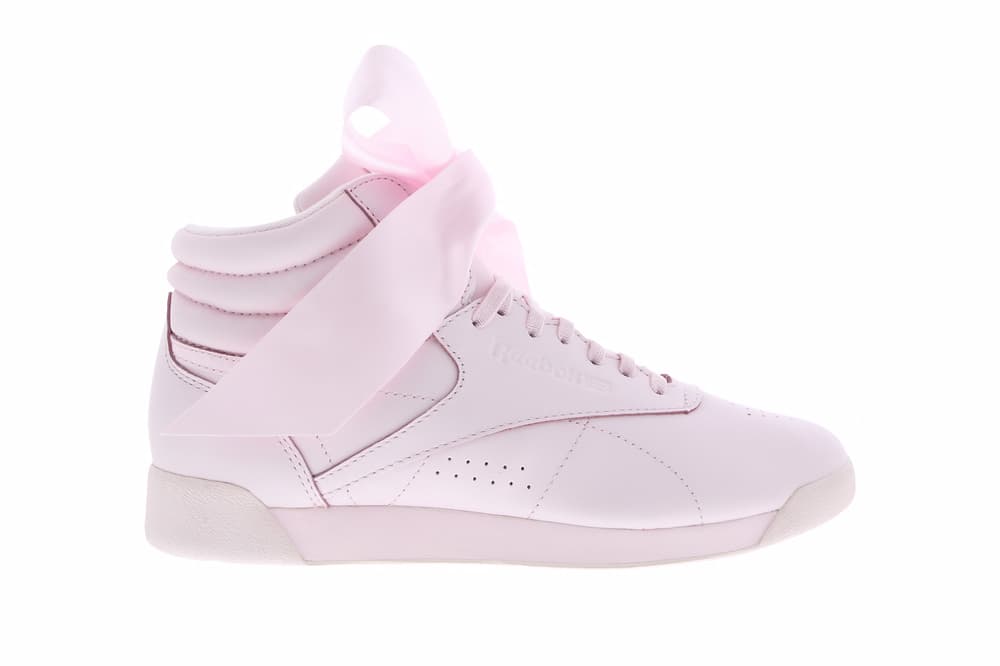 Bow-topped sneakers are nothing new thanks to PUMA's Basket Heart but a new Reebok Freestyle Hi Satin Bow in "Porcelain Pink" is stealing hearts nonetheless.
The leather upper is seamless with pink descending down to the midsole while a large bow tops it all. There isn't anything that honors the holiday quite like these.
"Porcelain Pink" at select Reebok stockists like Foot Locker now, averaging $110 USD. PUMA's Basket Heart Nylon in "Blue Depths/Smoky Grape" is an alternative candidate should you want another option.