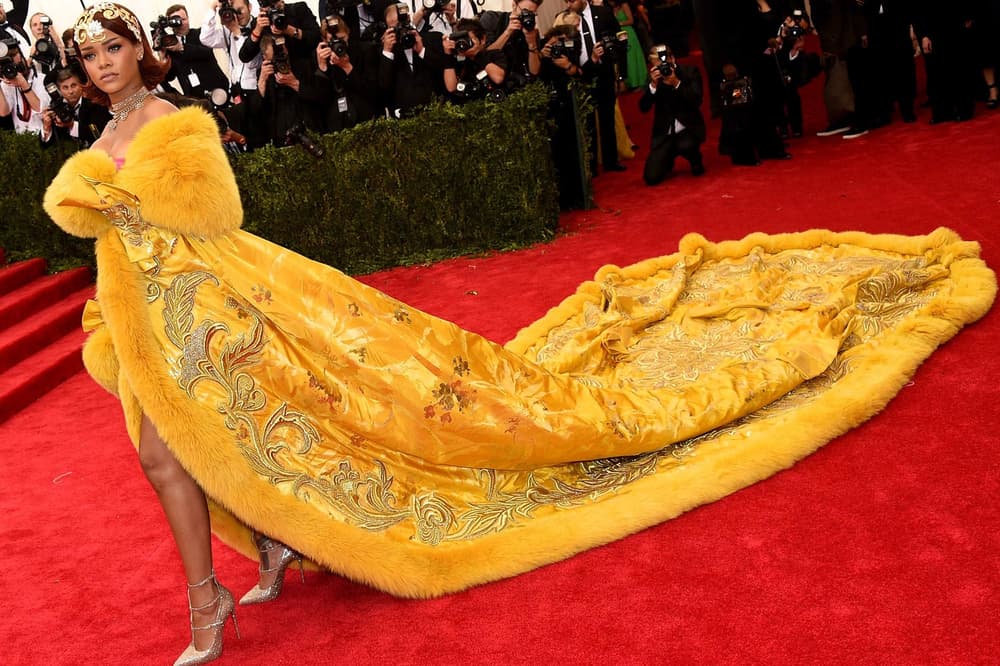 Rihanna Is Hosting the 2018 Met Gala
Alongside Donatella Versace and Amal Clooney.
Rihanna has been tapped as one of the three hosts of the 2018 Met Gala. Donatella Versace and Amal Clooney complete the trio of women that will lead the annual event, held at New York's Metropolitan Museum of Art.
This year's theme is "Heavenly Bodies: Fashion and Catholic Imagination" — a reference to the overlapping of religious art, and wearable fashion. Following the festivities, The Costume Institute will be curating a display of extraordinary ecclesiastical pieces from designers like Cristóbal Balenciaga and Donatella herself, to be presented from May 10 to October 8, 2018.
Rihanna is no stranger to the high-profile event, having attended seven times and performed twice. Each year her bold red carpet looks stun the Internet and top lists of best-dressed celebrities. As a host, we hope to see more boundary-pushing style from the pop star and her co-hosts. Tune into coverage of the event on May 7, 2018.
Share this article