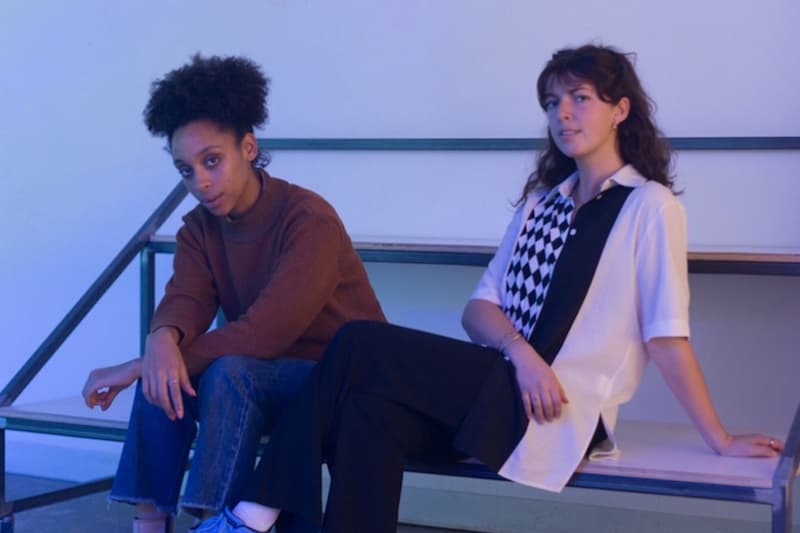 Culture
Thank You Kindly Is the Events and Production Agency Bridging IRL and URL
Creating meaningful experiences is what they do best.
Thank You Kindly Is the Events and Production Agency Bridging IRL and URL
Creating meaningful experiences is what they do best.
We've finally reached a decisive point in social media, marketing and Internet history where many people have just had enough. The bubble has all but burst; users have become disenchanted with the endless barrage of #sponsored content from "influencers;" and algorithms meant to favor the content most "relevant" to you never seem to get it right. Authenticity has become more than just the marketing buzzword of the century: it's what the people really want.
What they don't want is to be, well, marketed to anymore! Flashy images and clever videos simply won't cut it. Real life is having a renaissance, and people want experiences for the same reason they enjoy buying vinyl or picking up a copy of their favourite print magazine: they want something meaningful. It's a time of change and uncertainty for marketers who have spent years poring over impressions and engagements which have had little lasting impact, especially in a world where we've been trained to create content that literally disappears after 24 hours. For collectives like Thank You Kindly, however, it's exactly the crux they've been waiting for.
Ariella Starkman and Allegra Christie are the co-founders of Thank You Kindly, a production and design company based in Toronto. They call their decision to work together—which happened after they ended up on a week-long trip together in May of 2016—"really organic": "We talked about our interests, what we're good at, and what we're not so great at, and what we wanted more of. Looking back, it feels like maybe it was meant to be." They wanted to address what they felt was a demand for more opportunities to learn, and for events that "didn't make you feel like you're just a body in the room." Browse through their "About" blurb on their website and you'll see certain words that may as well be their guiding principles: meaningful, experiences, unique, connection, growth. They know how to bring together creators, artists, and musicians; and they know how to build bridges between URL and IRL. It's no surprise that brands are taking notice, and tapping Thank You Kindly to create those meaningful experiences that everyone so desires.
Their events resume is broad ranging, and include store openings, installations, and panel discussions with the likes of Princess Nokia and Juliana Huxtable. They recently hosted Miss Mac's, a more organic and immersive take on a networking event that aimed to get community members in the same room to simply catch up about what everyone has been up to, discuss what drives the community forward, and uncover any opportunities for support. Miss Mac's included an 80+ person dinner prepared by Carmen Mac, and a performance from Toronto R&B/soul star Tika. Instead of sending attendees home with gift bags, they were given a download link to a digital art show curated by Madelyne Beckles featuring projects and content from within the community.
1 of 3
2 of 3
3 of 3
They recently completed one of their biggest undertakings thus far by executing a large-scale installation for Canon's Creator Lab. "Studio 9" was Toronto's first Instagram Museum; the experiential installation featured nine photography sets inspired by Canadian female creators and photographers. Attendees were invited to use the sets to capture their own images and in turn find their own creative spark. Before 2017 is up, Ariella and Allegra will bring their "Sally's Day Off" concept to Miami for Art Week; they will help produce a large-scale party in Toronto with Montreal's Moonshine collective; and will also bring New York's queer dance party Papi Juice to Toronto for the first time.
While there is a strong femme-focus to all Ariella and Allegra do, and while they have done a number of female-only events, they believe they also have a responsibility to create spaces that are run by women, and where men are still present without being the primary focus. "A diverse set of programming that is run by femmes and made for everyone" is their ultimate goal. This thoughtful balance is applied to everything they do. And as they look forward to 2018, Thank You Kindly's goals are fairly straight-forward, and while simple desires in a complex world can become complicated, we think Ariella and Allegra are well on their way: "We want to continue to work with like-minded and inspirational people, respond to what our community wants and challenge ourselves to produce what we haven't before."
Share this article