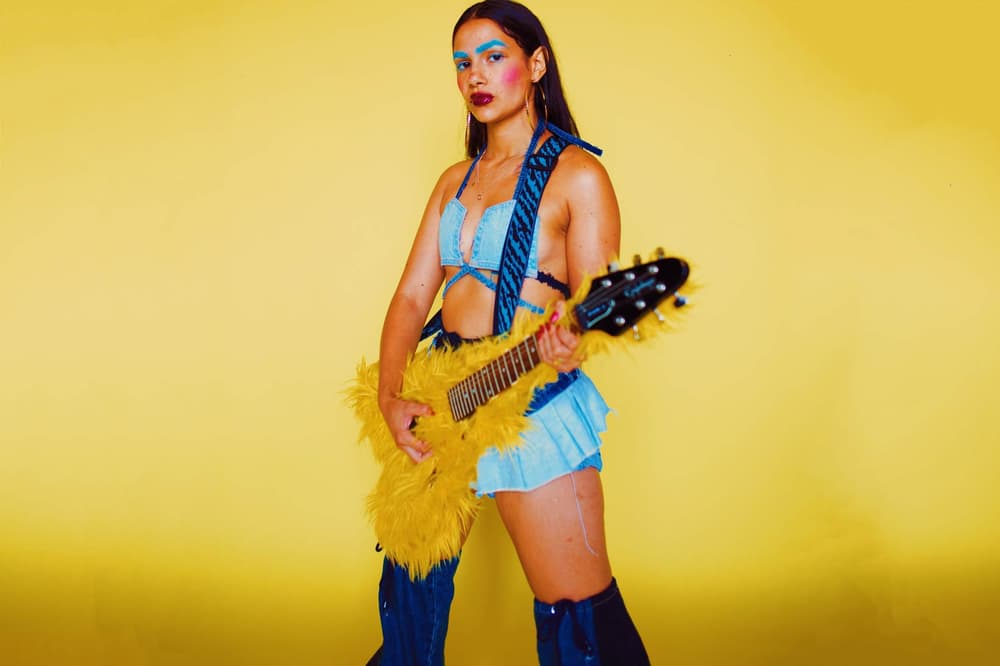 1 of 2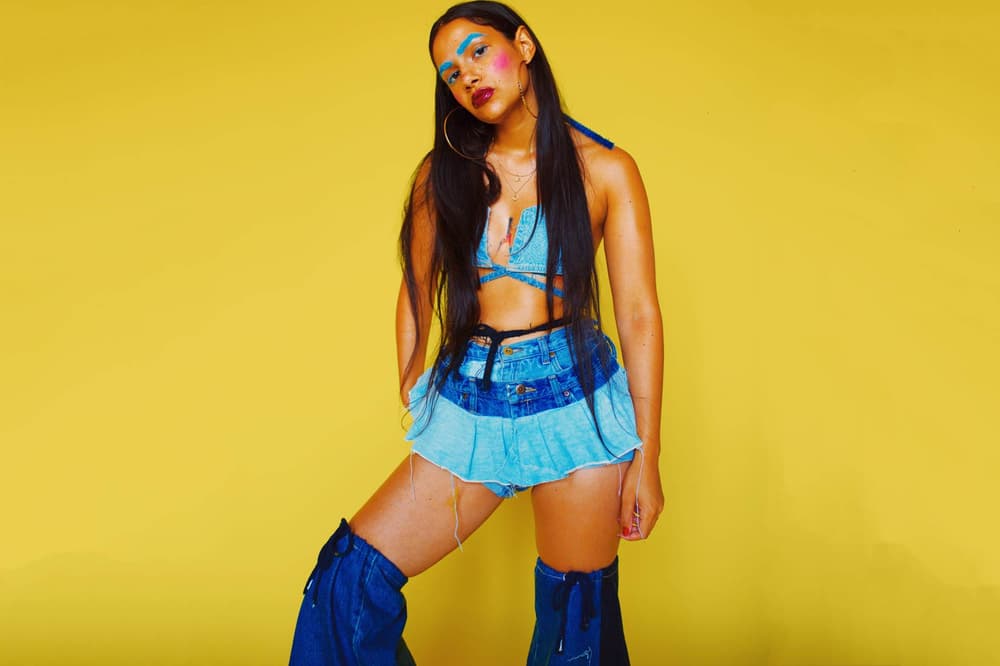 2 of 2
Art
Take a Peek Inside Uzumaki Cepeda's Vibrant World of Faux Fur and Color
Meet the Dominican artist creating her own lane of art and expression.
Take a Peek Inside Uzumaki Cepeda's Vibrant World of Faux Fur and Color
Meet the Dominican artist creating her own lane of art and expression.
Amidst the political turmoil the world is under, there are a select few who are doing everything in their power to protect those of their kind. Bronx native Uzumaki Cepeda so happens to be one of them. Her bold and colorful imagination has captured the eyes — and hands — of many. Utilizing pieces of faux fur in all different colors, Cepeda creates art that represents the African diaspora to the fullest. 
Cepeda pays homage to her Afro-Latina heritage in the coolest of ways. She creates tangible goods like earrings, chairs, durags and telephones, adding texture to the most mundane things. It's the interactive art show we've all been waiting for.
We caught up with the Dominican artist on how she began her journey experimenting with textiles, the importance of creating a safe space for black and brown girls, and more.
1 of 2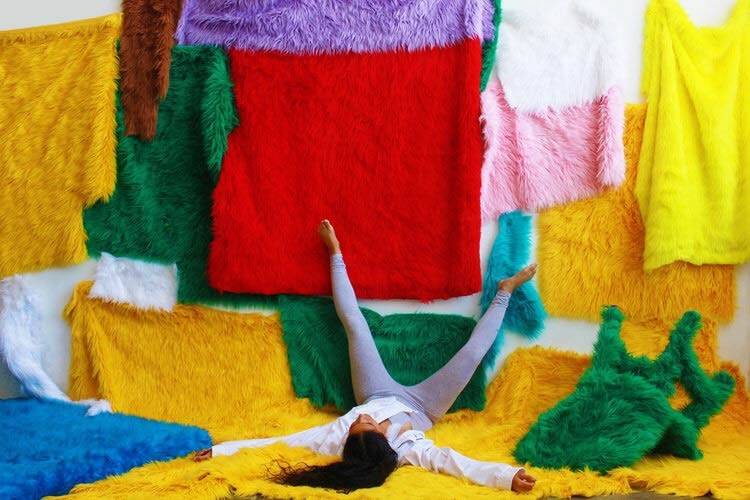 2 of 2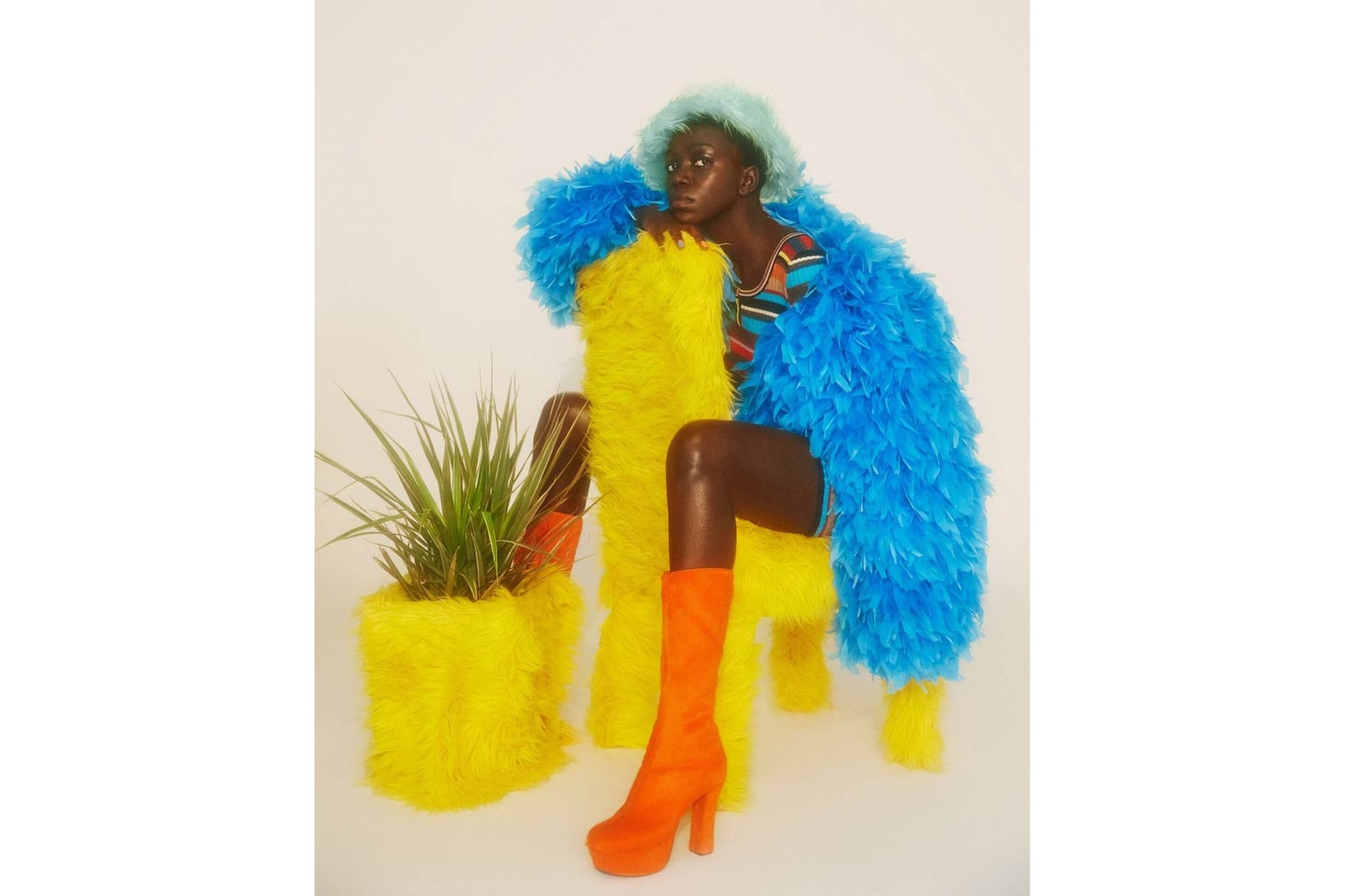 Tell us a bit about how you got into art.
I got into art when I was young. I don't know how I got into it… I was just always interested in bright colors and not dealing with numbers, so I got into art.
Growing up in a Dominican household, was your family always supportive of you pursuing art?
No, they were not. They didn't understand it because growing up on the island, people needed to be lawyers and doctors to get out of there. My family definitely didn't understand what the f*ck I was doing until I started having major companies support what I was doing and then they were like "Oh, alright… It seems like you're doing something."
How would you say your art and your cultural background intercept?
I feel like my culture taught me about art. I feel like being Dominican and growing up in front of the colorful bodegas, the acrylic nails, the salons — everything was put through this artistic lens. We have so much swag. Black and brown culture definitely influenced where I'm at in all aspects of my life.
It's amazing to see women of color on the forefront in your art work. Considering today's social climate, how important is it for you to continue building a safe space for us?
Always. That's like my main goal obviously, always putting women of color on the forefront and show like "yeah, this is who I'm photographing." I only photograph women of color. Since I was little, I've wanted someone to represent me and I feel like that's what I have to do for others.
1 of 2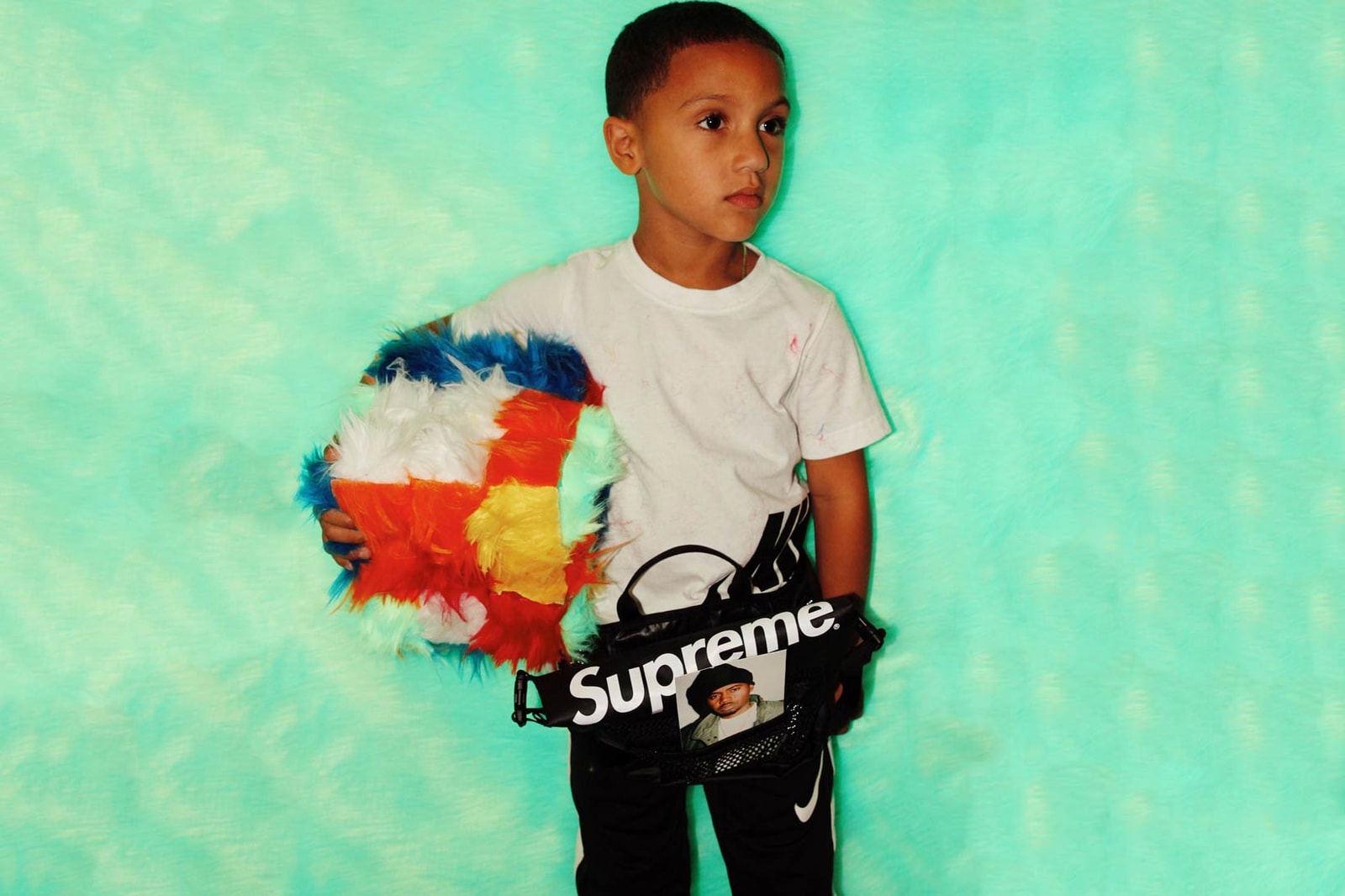 2 of 2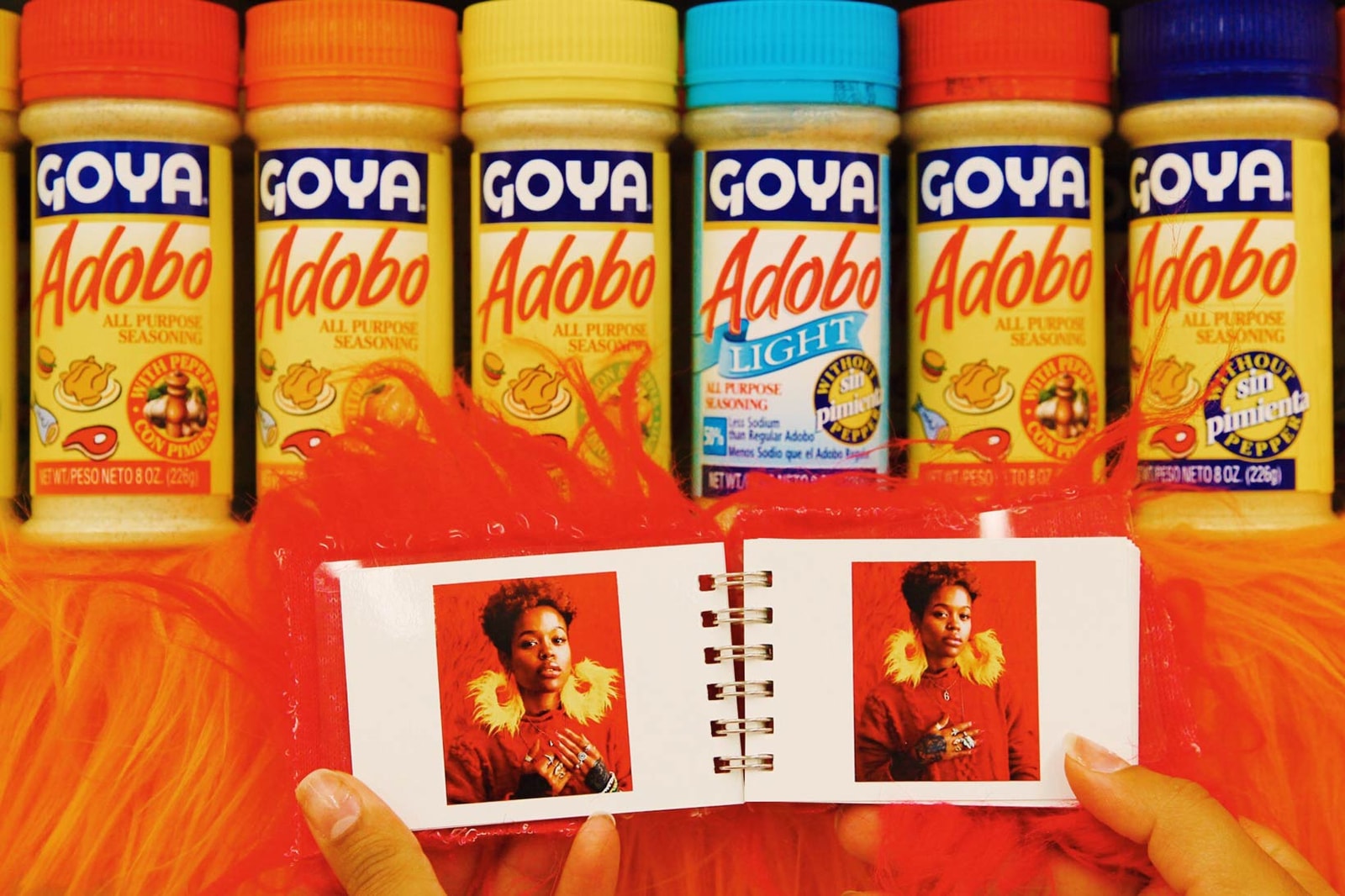 Faux fur has been your main ingredient in all of your recent creations. Will you be experimenting with other types of fabric in the future?
Yes, I will but I'm going to run this sh*t down to the ground first.
You're very consistent with the work that you've put out thus far. How do you keep yourself inspired and refrain from feeling burnt out?
I keep myself inspired by just being like "Yo, this is my source of income." And I can't be burnt out, even if I wanted to, I can't, it's not an option. That's how I feel. I don't have the option to quit. This is my main source of money.
What do you hope people take away as they get acquainted with your work?
I hope they feel a little bit better about themselves and get in touch with that inner child in them. I also feel like they should walk away with a little more respect for me and what do I do as a person.
Editor

Esiwahomi Ozemebhoya