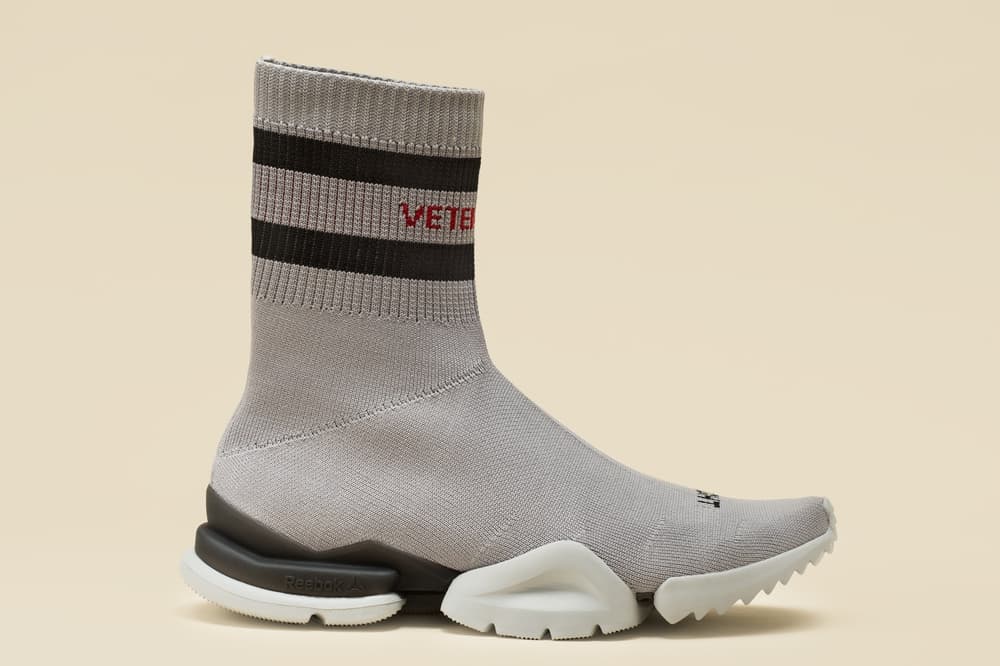 1 of 6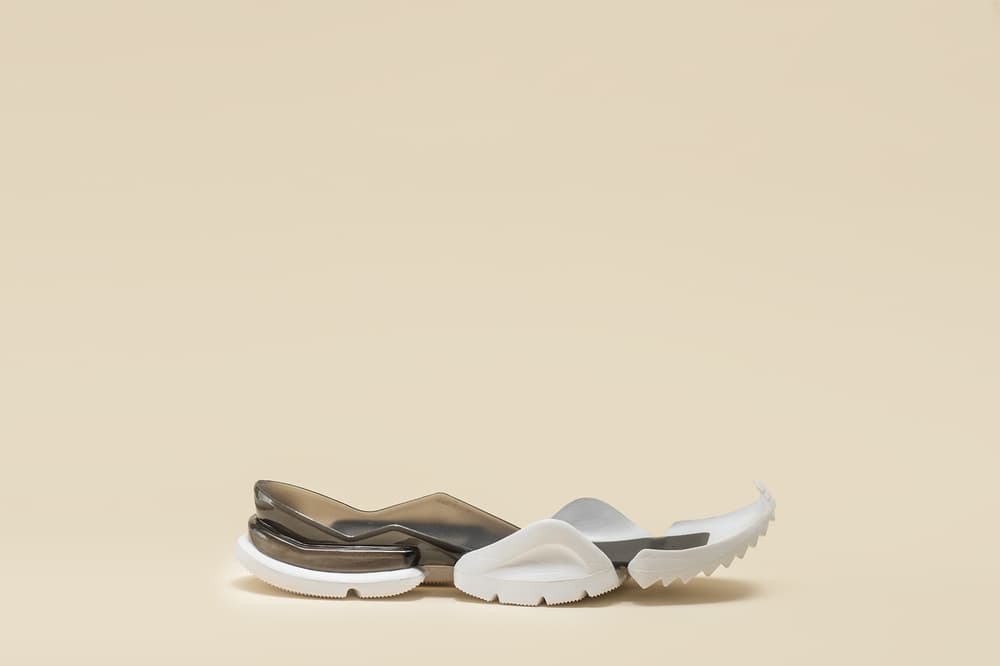 2 of 6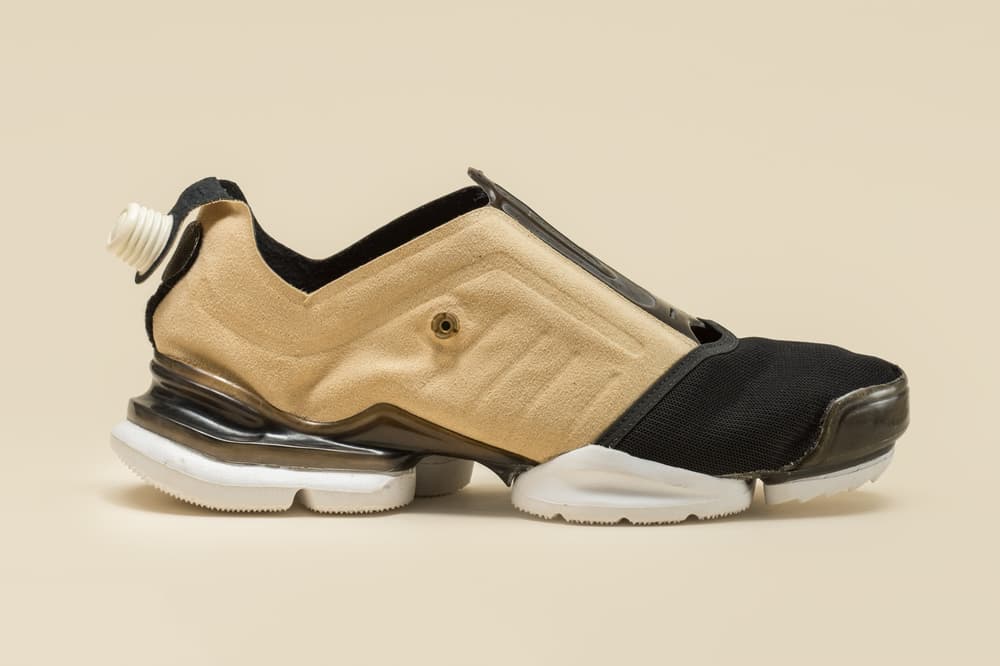 3 of 6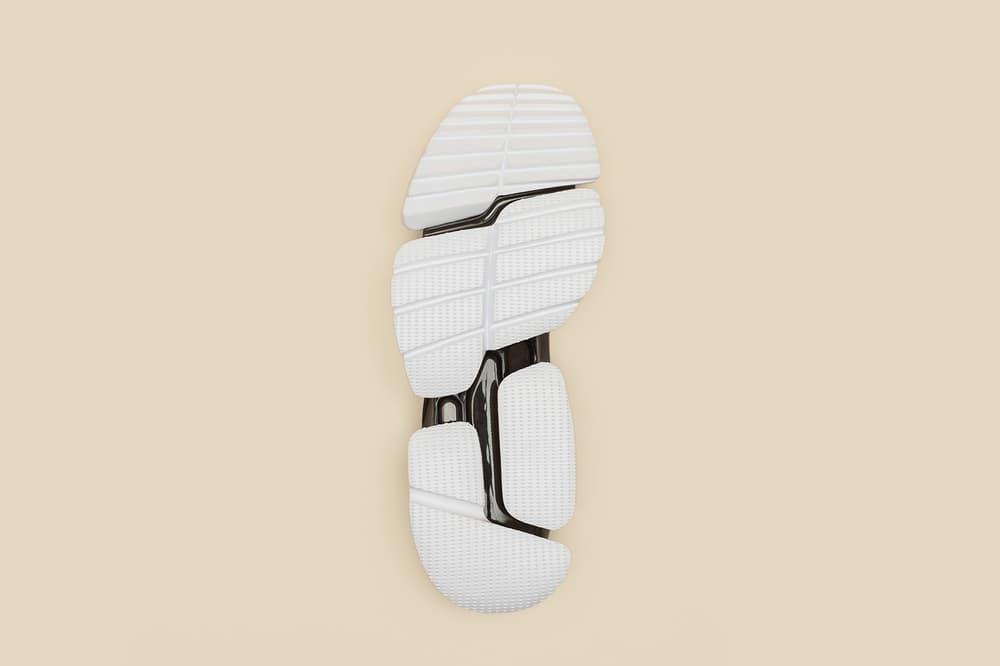 4 of 6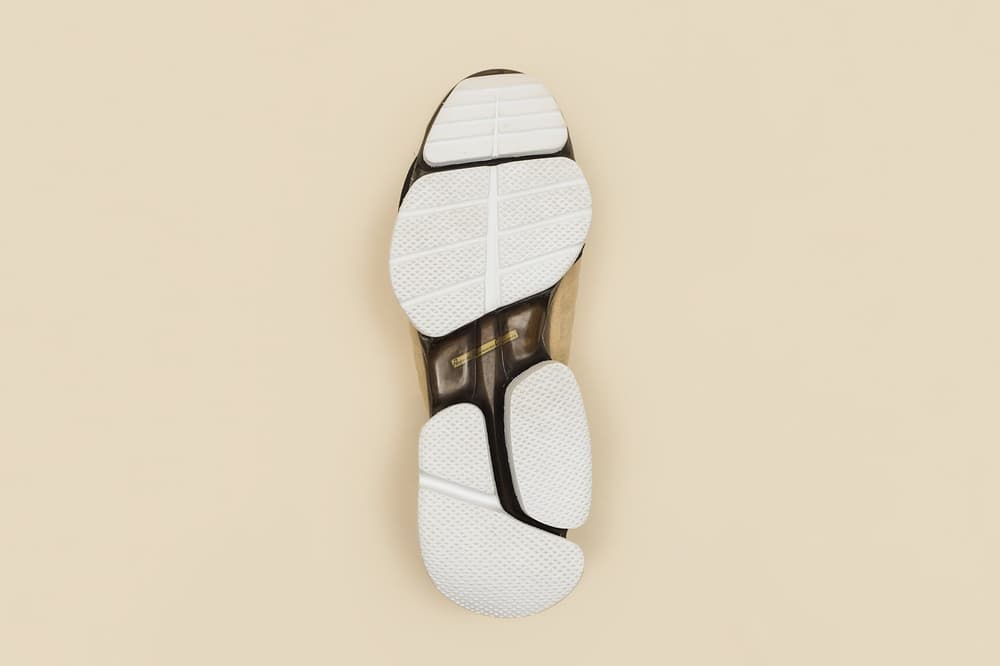 5 of 6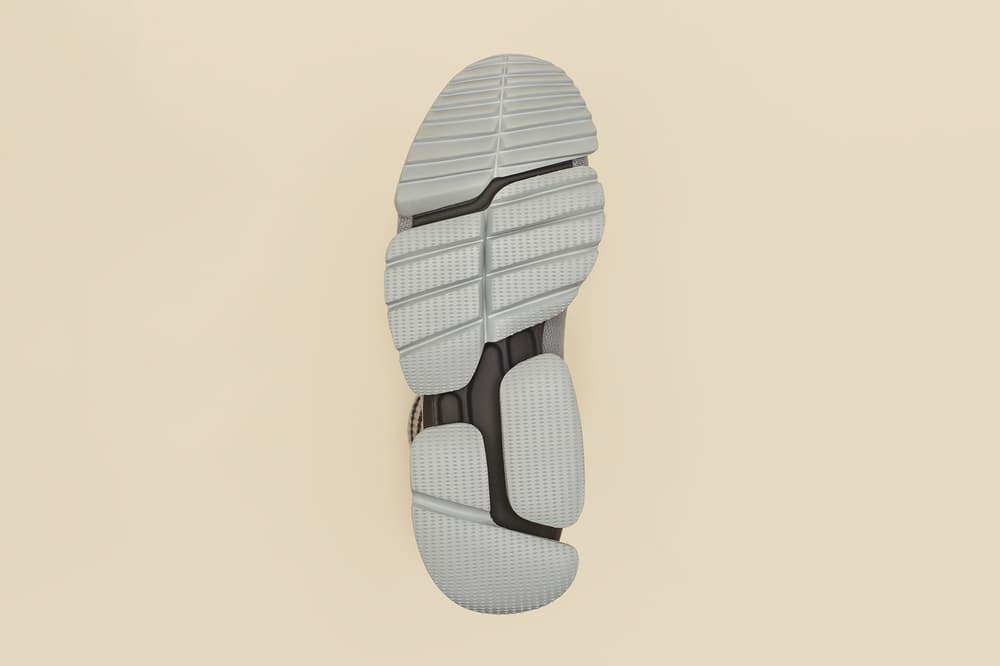 6 of 6
Fashion
EXCLUSIVE: Guram Gvasalia Talks Vetements x Reebok's New Sock Runner
Launching soon at the brand's Hong Kong pop-up.
EXCLUSIVE: Guram Gvasalia Talks Vetements x Reebok's New Sock Runner
Launching soon at the brand's Hong Kong pop-up.
Undeniably one of the most sought-after brands at the moment, Vetements has taken the fashion world by storm over the past two years. From the ubiquitous DHL T-shirt to its iconic collaborations with Champion, Juicy Couture and more, the brand has injected a rebellious attitude to the industry with designs that bridges the gap between what many considers highbrow and lowbrow fashion. Having previously drawn crowds in Seoul and Los Angeles, Vetements now heads to Hong Kong next to launch a one-day pop-up shop.
The location of the store has yet to be disclosed, but Vetements' CEO Guram Gvasalia (who's also the brother of head designer Demna Gvasalia) has written to us about what fans can expect. In particular, a Vetements x Reebok collaboration featuring the new Sock Runner will be making its debut.
Learn more by reading Guram's own words below and be sure to stay with us for any further information.
Today, virtual reality is not so virtual anymore. We see and experience the world through the screens and actually have no need of leaving the house. We live the most comfortable life human kind has ever lived, which honestly makes it super boring.

It's a part of human nature, to want things that we cannot have. Today we can have everything at anytime, anywhere. And because of that the desire is gone. No one is the "one" anymore, because by swiping left, there are many more "ones" to choose from. As everything is so accessible, everything becomes replaceable. Friendships, relationships, clothes, phones, interests, personal style, gender, sexuality, to name a few…

We don't need to wait for next week to see what is going to happen in our favourite TV Show, because no one watches TV anymore, we binge watch Netflix. We don't need to go to physical stores because we can order anything online, from cheap stuff from AliExpress to Love bracelets from Cartier's website. And why even bother to play video games, if we can watch other people playing them.

Yes it's a dream come true and we would probably never want to give up this comfort and easiness, but there is one thing we are all missing – the thrill. We want to bring back the thrill, to give like-minded people a possibility to experience something truly unique and one-of-a-kind, something that never happened before and will never happen again.

Every event we do is one day only, and has its own concept. Last year, we presented a capsule collection inspired by fake Vetements items at an abandoned garage outside of Seoul. In February this year, we built a dry cleaning pop-up in LA filled with Beverly Hills tourist merch.

On November 18, we are coming to Hong Kong. We can't give many spoilers at the moment, but I can say, it is going to be our biggest event so far. We will also present a limited edition capsule collection with a full range of items that will be available to purchase only on that day. The event is open to public and everyone is welcome. The location will be revealed the day before the event.

There are many surprises expecting those who will come. One of them is a world premiere of our new Sock Runner sneaker in collaboration with Reebok.

Our team started working on this shoe over two years ago once we first went to the Reebok headquarters in Canton, Massachessets. Demna found this amazing Pump Evolution Runner prototype in Reebok's archive that has never been produced before. It has been sitting on a shelve for almost 30 years.

The uniqueness of that shoe is that it's produced with split-tooling outsoles, to maximize flexibility and minimize weight for runners. It's called split-tooling as it's made out of multiple pieces that make up the bottom part of the sneaker.

After two years of development, this and the forthcoming Vetements x Reebok collaborations are created with performance running outsoles, a Reebok innovation that makes these shoes more flexible, ultra lightweight and ultimately more comfortable than any other sneaker like it on the market, the only fashion sock runner that is tested and approved to be a true performance sneaker.
---
Share this article